Podcast: Play in new window | Download
Subscribe: RSS
LIV Golf has finally found a television network partner.  On Thursday, LIV Golf proudly announced that the CW Network will telecast the Saturday and Sunday rounds for the LIV Golf tour in 2023.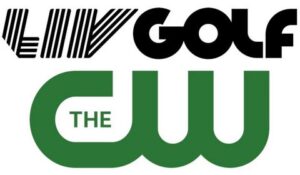 Let's review LIV Golf.  As we ended 2022's golf season, the LIV Golf tour featured:
Former PGA and European golfers – most of whom signed for a more-than-generous multi-million dollar signing bonus. We're talking Phil Mickelson, Dustin Johnson, Bryson DeChambeau, and one of the PGA's hottest young stars, Cameron Smith.
A unique 54-hole (Friday-Saturday-Sunday) format with huge prize money
In addition to the traditional stroke play tournament, each golfer is part of a 4-person team. On Sunday, the golfer who is last in the field can post a fantastic final day score and help boost his team into the winner's circle (where the foursome shares a healthy pot of money, too).
LIV Golf's weekly telecasts feature the very popular commentator, David Feherty.
Despite all of the positives above, the LIV Golf telecasts were only available to be viewed in 2022 via their own website and a You Tube channel.
As last year's golf season ended, I commented that LIV Golf must find some type of television partner to carry their golf tournaments in 2023 if they were going to have any chance of gaining any traction in their competition with the traditional PGA Tour.
Thursday's announcement by LIV Golf that they were partnering with The CW Network seems to be a "win/win" for both sides.
LIV – finally landed a bona fide (albeit small in national stature) television partner which has  outlets in more cities than any other traditional over-the-air network.

Will Staeger, chief media officer of LIV Golf said, "Our innovative product attracts a younger viewership demographic to the table than the traditional golf fan, and we're thrilled to be part of The CW's growth into its new era of sports programming featuring the biggest stars in golf and our industry-leading storytelling and format."
 The CW Network – has gained a sports identity and will begin to reach a target audience which its new owners covet to become a part of the network's planned retooled programming mix.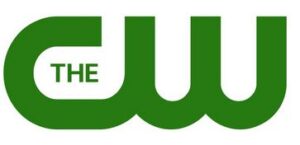 The television company's new President, Dennis Miller (not related to the comedian) said, "For The CW, our partnership with LIV Golf marks a significant milestone in our goal to re-engineer the network with quality, diversified programming for our viewers, advertisers and CW affiliates. This also marks the first time in The CW's 17-year history that the network is the exclusive broadcast home for live mainstream sports."
As we covered in 2022, one party (LIV Golf) desperately needed a marriage partner.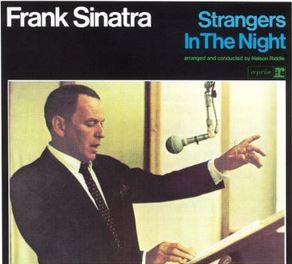 The other party (The CW) also needed a relevant and cheap way to gain new and more affluent viewers.  The television company's website stated that they want The CW to become profitable by 2025.
WHO IS THE CW, ANYWAY?
If you're like me, "CW" means country-western music!
Every time I hear that name "CW", I think of classic country music stars like Buck Owens, Roy Clark, and the whole Hee Haw television show gang!
Actually, The CW gets its "C" from CBS Television and the "W" from Warner Bros.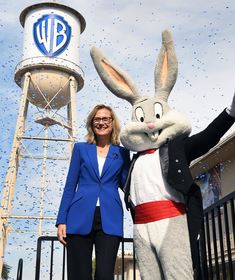 Formed in 2006, the CBS portion of this partnership was a network of primarily UHF and low power television stations known as the United Paramount Network.  Remember the UPN?  Apparently, not too many people did!  The "W" side of this equation brought a long history as a producer of media content.
For the majority of The CW Network's existence, it remained relatively obscure.  If you've ever watched a couple of television series based on comic-book favorites such as "The Flash" and "Arrow" (Green Arrow), you have seen shows which were aired on The CW.
During its formative years, The CW smartly re-sold the broadcast rights for many of its series to a fledgling company known as Netflix.
Netflix needed fresh content for its younger viewers.  The CW (whose television ratings were almost always near or at the bottom) needed money.  The CW's low ratings led to a dearth of national advertising revenue to pay for the network's weekly content being produced.
On the positive side, the CW quietly built an impressive nationwide network of television stations.  Most were UHF signals in larger and middle-sized American markets and low-power television outlets in some of the smallest markets.
When the FCC mandated changes moving stations to the digital spectrum, the lingering stigma against most UHF television stations (whose signals were often difficult to receive) was immediately lessened.
The CW proclaims that it has the largest potential audience "reach" with television affiliates in nearly every American city.  Despite the audience potential, the programming hasn't been able to draw flies on most nights.  The CW has been a perennial money loser for its owners.
ENTER NEXSTAR BROADCASTING.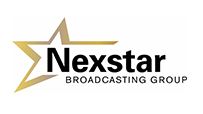 The company (which went public in 2003) was busy acquiring local television stations in mostly medium-sized markets around the country for more than a decade.  In 2015, Nexstar acquired Media General and suddenly expanded its reach to 114 local television stations.
A merger with Chicago-based Tribune Media in 2019 upped Nexstar's station count to 226 in 118 markets.
In 2022, Nexstar bought a 75% interest in The CW as the original "C" and "W" partners retained 12.5% apiece.
Nexstar has quickly gutted the upper management of The CW over the past six months.  CW's history of creating expensive content for its low-revenue television network has been a financial bust.  Nexstar wants to turn The CW into a profitable venture.
The CW's long-time programming has been geared toward younger viewers.  Nexstar's own research showed that the average CW viewer was about 58 years old!
You can expect The CW to be revamping its programming and leaning toward a more mature demographic in the years to come.
TV NETWORKS COVET GOLF FANS AND THEIR DISPOSABLE INCOME!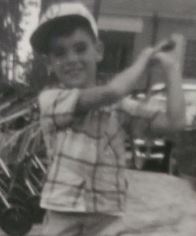 Though I have watched golf on television since I was eight years old, TV viewers at home watching golf tend to be more mature.  The PGA Tour's usual demographics are aged 50 and up.
First year analysis of LIV Golf television viewers revealed that their fans leaned toward the younger portion of golf's traditional demographics.
The PGA Tour's weekly golf telecasts regularly deliver the most affluent group of television viewers available to the advertising community.  Despite comparatively low television ratings (versus football and, to a lesser extent, basketball), golf's highly prized viewers attract advertisers willing to spend ad dollars pitching their high-end cars and trucks, financial services, food and beverages, insurance products, golf gear, jewelry, and travel.
Golf's television audience delivers the highest disposable income groups for advertisers.
Though the four men's professional golf major tournaments will attract anywhere from five to ten million viewers, most weekly PGA Tour events are usually able to deliver from one to two million viewers on Saturday and Sunday afternoons.
During 2022, LIV Golf (without a television network) reached about 100,000 to 150,000 fans every week via the LIV Golf website and You Tube.  If you consider that LIV Golf was a brand new product and interested golf fans had to find the tournament coverage via a computer to watch it, the viewership was respectable but certainly didn't cover expenses.
Then again, nothing about LIV Golf has ever made economic sense!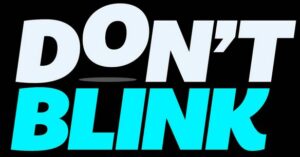 The Saudi-backed golf tour has spent hundreds of millions of dollars without much of a return on its investment.  Nothing is going to change in 2023 except more people will become familiar with the LIV Golf on-air product.
Let's say that the new LIV Golf and CW television deal could deliver a weekly TV audience of upwards of 500,000 per day on Saturday and Sunday afternoons. That must be considered a very big win for The CW and LIV Golf.
Unsubstantiated reports hinted that the new The CW and LIV Golf deal will cover multiple years.  The first (Friday) round of each of the 14 tournaments will be available on The CW app alone.  Rounds two and three (Saturday and Sunday) will be telecast over the air on The CW network of stations (as well as the app).
Interestingly, The CW is not paying any broadcast rights fees to LIV Golf.  In contrast, the PGA Tour receives annual payments for broadcast rights from its television partners.
The LIV Golf/CW television deal is a type of revenue-sharing arrangement between the two companies.  LIV Golf will also continue to bear the television production costs, too.
Seriously, how can The CW lose?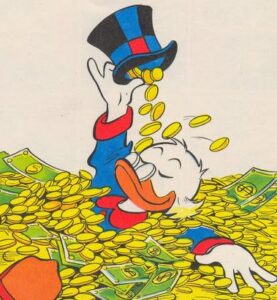 When I looked at my local CW television station's programming for this Saturday afternoon, they are carrying an HBCU college basketball game.  On Sunday afternoon, the station is showing hour-long reruns of Young Sheldon, Black-ish, and The Neighborhood.   Yawn!
Having LIV Golf on The CW's Saturday and Sunday afternoon schedule should be a welcome addition for viewers in nearly every television market.
With this week's announcement, it's safe to say that the PGA Tour's wake-up call has officially arrived.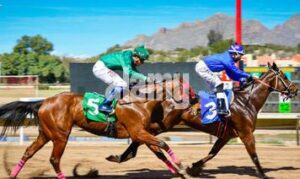 It should be a very interesting year for professional golf.  Let's tee it up and see what happens!