Podcast: Play in new window | Download
Subscribe: RSS
It's a new year and time for a thorough financial review.  Around our house, that means it's time to make a closer review of our spending habits and see where we need to make a few adjustments.
If you've made a trip to the grocery store in recent weeks, you understand that the food inflation problem has not eased.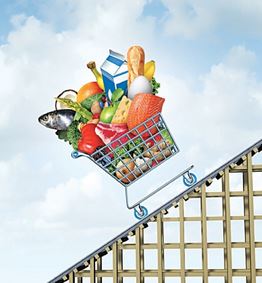 Yesterday, I paid $95 at our local grocery store for what used to be my $80 grocery list.  That's nearly 19% higher!
Then, the mail arrived yesterday with the latest bill from our cable television/internet provider.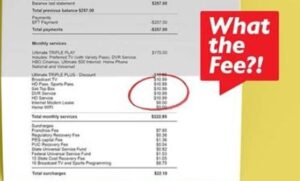 Beginning this month, they plan to charge an extra $30 per month for the privilege of providing television services which include about 95% more channels that we actually watch and desire to pay for.
This morning, I read that the US government has reached its debt limit again (now at $31.4 trillion).  Since the House and Senate remind me of the Keystone Kops of the finance world, I predict that your hard-working Congress and Executive Office will:
Blame the other political party non-stop for weeks or months
Threaten to shut down the federal government (well, at least some of it) to prove a point
Do very little or nothing at all to reduce spending
End-up kicking the can down the road for another year.
Provide back pay for those who were temporarily furloughed as they return to their non-essential (?) jobs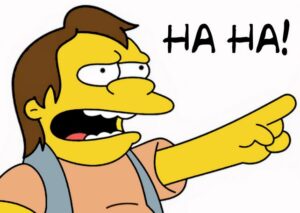 Unlike Congress, our budget must balance or we'll learn a new word – bankruptcy.
Our household will, indeed, achieve its goal to reduce spending and cut back on things which we really don't need in 2023.
Since my wife won't agree to a significant trimming of our grocery bill, that new cable and internet bill seemed like a great place to start.
When you examine your television bill, have you ever wondered why the provider charges you so much money?
I did, and I'm going to share a little information with you.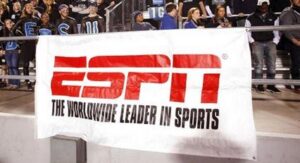 As a sports fan, it is most appropriate to start with the cost of the most popular sports channel.
ESPN is part of the Walt Disney Company (DIS).  The self-proclaimed worldwide leader in sports depends heavily on our monthly contributions.
Depending on your cable television package, you may be paying as much as $16 per month for ESPN, ESPN2, SEC Network, and an assortment of other Disney-related channels including your local ABC affiliate (which you could watch for free using an antenna – more on that later).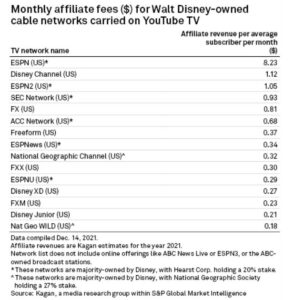 For just ESPN, it costs more than $8 per month alone.   Good luck trying to buy it as a stand-alone entity, though.
ESPN has invested a lot of money in long-term sports contracts granting the company rights to cover college football, the NFL, NBA, Major League Baseball, and other significant sporting events.
In addition to those very significant fixed costs for broadcast rights, ESPN must pay for its on-air talent and a very large team of talented professionals to operate some very expensive broadcasting equipment in order to bring us sporting events during the year.
In addition to the $8 monthly fees, those seemingly endless commercial breaks during ESPN's coverage of major sporting events helps to generate additional revenue to offset its costs.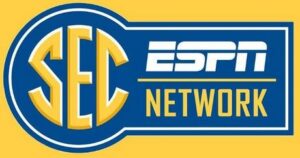 By the way, ESPN2 costs you about $1.05 per month, SEC Network is about $1 per month, and the assorted other ESPN and Disney-related channels cost anywhere from $.80 per month down to about $.20.
Disney attempts to bundle as many of their family of programming channels as possible.  Though most sports fans simply want ESPN (and, perhaps, ESPN2), the parent company is reluctant to provide ESPN without forcing cable television providers and others to carry as many of the other channels as possible.
According to Disney's most recent (2021) annual report, ESPN had 76 million subscribers.  At $8 per person per month for 12 months, ESPN generated revenue of about $7.3 billion in 2021.
Unfortunately, ESPN has some serious long-term contract commitments which they will need to cover.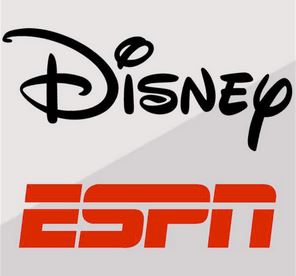 Near the final pages of the company's 2021 Annual Report (Section 15 of the Notes to Consolidated Financial Statements), Disney reported that sports programming obligations (contracts) were estimated to be $10.3 billion in 2022.
According to the annual report, "Sports programming primarily relates to rights for NFL, college football (including bowl games and the College Football Playoff) and basketball, NBA, NHL, UFC, MLB, soccer, cricket, tennis, golf and Top Rank Boxing."
Once the darling of the ABC/Disney family, ESPN is now losing money.  In a nutshell, they simply paid too much for the rights to televise most of the major sports.
Though the stock market has heard rumblings in recent years that Disney was looking to spin-off ESPN as a separate company (or sell it altogether), the long-term costs of those broadcast rights apparently has served as a boat anchor to hamper those prospects.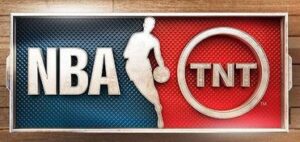 Another cable provider which is also struggling to justify the cost of its sports programming is Turner Network Television (also known as TNT).  Did you know that TNT charges about $4 per month per subscriber?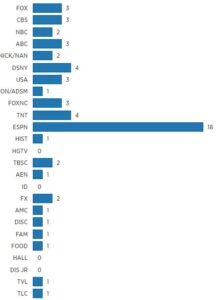 This week, a report surfaced that the new owners of TNT (Warner Brothers Discovery) are taking a hard look as to whether the company wants to renew its NBA television contract which ends in 2024/2025.  The company may be considering ending its relationships with Major League Baseball and the NHL in 2028, too.
TNT's long-term financial situation with or without sports being used as a magnet for viewers seems rather tricky.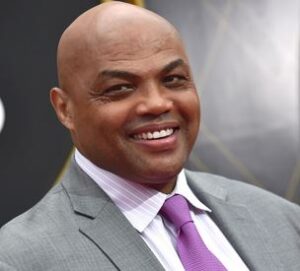 Without the sports programming to attract larger audiences (and help to sell higher valued ads), TNT will lose a significant portion of its traditional monthly subscribers.  That means that TNT's current $4 monthly fee would be harder to justify and face downward pressure by the competitive market.
The bottom line?  Unless the total costs associated with expensive sports programming can support itself, then ESPN, TNT, and other entities may be slowly phase out of the some sports altogether.
The future in sports continues to move toward the online streaming rights.
Just this year, Amazon won a bid by paying $1 billion per year (for the next eleven years) to broadcast the NFL's woeful line-up of Thursday night football games.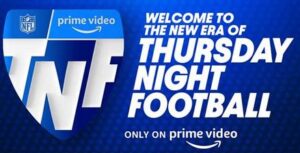 A report this week showed that Amazon's viewership fell 25% short of targets.  That means Amazon has been negotiating with unhappy advertisers to provide future ads or even rebates due to the shortfall of expected NFL viewers.
Though losing a significant amount of money on the NFL every year certainly shouldn't sink Amazon, it might be sending a signal to the rest of the market that, perhaps, the top has been reached.  Yes, even for the mighty NFL!
Returning the beginning of today's story, what is your SwampSwami going to do to cut his own costs of television programming in 2023?
Decision #1 – Buy a good digital TV antenna!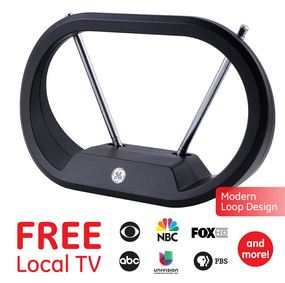 Even if you must drop $100 or more to buy a top-of-the-line model, it will pay for itself in less than a year.  Did you know that the digital picture on your television set from utilizing the antenna is clearer than the one coming from your cable or via the internet?   In addition to your primary local TV stations (ABC, CBS, NBC, FOX, etc.), the local stations' new digital identities allow them broadcast a few additional television stations on this new digital home.  Many popular channels showing classic television shows (such as the popular MeTV) are available to you.  You may now have several dozen new channels – all for free!
If you live within 25 miles of your local television towers (usually located in a cluster or "farm" in most metropolitan areas), you should be fine when using a decent quality indoor antenna.  For longer distances, you'll want to opt for an amplified antenna or even an outdoor antenna (yes, like the one which used to be on your parents or grandparents' roof!).
Before you purchase that TV antenna, check out the local channels' signal strength for your zip code at this site.   https://www.antennaweb.org/
The FCC makes a very good (and overlooked) suggestion on its website.
To receive DTV signals from all television stations in your area, your new antenna needs to be able to receive both VHF channels (channels 2-13) and UHF channels (channels 14-36).  Some antennas provide good reception of only the UHF channels, but not both.
I found out the hard way after purchasing a nifty digital antenna a decade ago.  Some of our local VHF stations (the ones numbered 2-13) did not come in on my new digital antenna.  I had no idea that some stations remained "VHF" and that my antenna didn't capture them.  Caveat emptor!
Decision #2 – Before making any changes, be smart!  Do your homework as this is a big investment.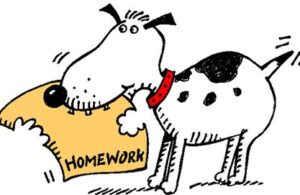 With regard to the best "deal" for your television sports and other entertainment, I plan to take at least a full week to review all of the numerous options.  It's wise to read everything you can get your hands on.
Make a list of your favorite television stations (and, of course, those of the others of your household).  Then, review every cable, satellite, and internet service provider to see which "package" of channels will keep your family happy.
Narrow your list down to the top three contenders and then contact each one.  Get answers to any of your questions before you make the plunge.  Watch out for any short-term promotional offers for a discounted price for just a few months, too.  Your cost could jump upwards of $30 per month after that introductory offer ends.
Decision #3 – Add it up!  Verify that your TOTAL COSTS of the new TV deal will be lower than what you are currently paying!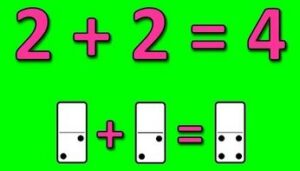 If you decide it's time to try an internet TV service, remember that you'll still need to pay an incremental fee to your internet provider, too.  Many people find that they will be paying as much (or more) than before making the change with, perhaps, even fewer channel options.
Decision #4 – Give your current provider one final chance to "make a deal".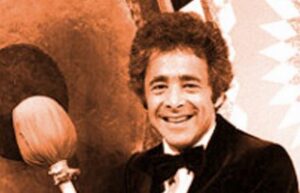 You might be surprised about how much negotiation room you may have with your current television provider.   When you contact your current provider, immediately ask to talk with the "Customer Retention" person.  Stay firm that you cannot pay the current rate any longer and must leave due to the costs.  If they won't budge, it's time to make the switch!
One thing is certain for our household in 2023.  The cost of our television services will be lower before year-end.  I'll keep you posted!