Podcast: Play in new window | Download
Subscribe: RSS
Last weekend, the four best teams in the NFL this year won their playoff games to advance to the AFC and NFC championship games this coming Sunday.
If you would like to tell me that the Cincinnati Bengals are not one of the NFL's four best teams, take a look at how many games they have lost in November (none), December (none), and January (none).
For some reason, the average football fan (helped by a fawning media – especially that over-caffeinated CBS Sports analyst named Tony Romo) believed that Kansas City and Buffalo were the two best teams in the AFC.
No, Tony!  It is Cincinnati which is the defending AFC champion and the team which played in last year's Super Bowl.  Going on the road on Sunday, the 14-4 Bengals destroyed Buffalo 27-10 in a game which was not as close as the final score indicated.
"WHO DEY? INDEED!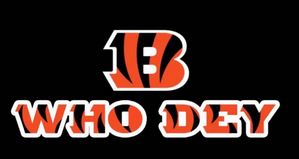 The team which is referring to itself as "The Uninvited Guests", the Cincinnati Bengals will travel to Kansas City on Sunday evening to play the 15-3 Chiefs for the AFC title.
In San Francisco, the 49ers' Frankenstein-like collection of spare quarterback parts just defeated the Dallas Cowboys and their $40 million per year golden quarterback, Dak Prescott, by a 19-12 final score.  15-4 San Francisco now travels to 15-3 Philadelphia this Sunday afternoon with a chance to earn the NFC championship trophy and advance to this year's Super Bowl game.
Three of the four teams playing this weekend have won 15 games.  Only Cincinnati (which had a regular season game against Buffalo canceled after the collapse of Bills safety Damar Hamlin) has "only" 14 wins.
There are no flukes playing in this Sunday's two championship games.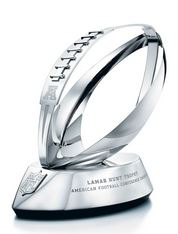 There are no underdogs to pull for.  No matter which two teams come out of Philly and KC with a win on Sunday, the winners are worthy Super Bowl contestants.
Can you remember a recent NFL season in which there wasn't at least one NFL "surprise" team  playing in one of the two championship games?
This year, I am having trouble finding a rooting interest.  Each of these four teams is a worthy champion based on their season records.  There will be no surprises winners after this Sunday's two games.
In reviewing last weekend's four semifinal games, only the Dallas Cowboys kept their game in suspense until the final few minutes of the final quarter.  Unfortunately for Dallas fans, their team's very expensive $40 million per year quarterback (Dak Prescott) was outplayed by the final pick in the final round of last spring's NFL draft.
HE'S PURDY GOOD!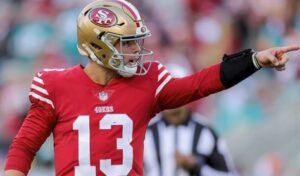 The NFL's 2022 winner of "Mr. Irrelevant" (the final person selected in the NFL draft), Brock Purdy came into pro football after having posted a solid career as the quarterback for the Iowa State Cyclones.
See if this story sounds familiar.  As a college freshman, Brock Purdy was the team's third string quarterback.  After one quarterback was injured and Iowa State's back-up QB was ineffective, freshman Brock Purdy was handed the football for the Cyclones.  Iowa State went 7-2 in those remaining games.  Brock Purdy was the starting quarterback for 3 ½ more years as Iowa State posted a winning record in each of those seasons.
My Dad used to say, "Why is anyone surprised?  This guy has probably been an exceptional football player ever since junior high school!"
In the case of quarterback Brock Purdy, there was only one NFL team which saw enough promise to select him with the final pick in the entire 2022 NFL draft.  The San Francisco 49ers signed Purdy to a four year rookie contract which pays him about $870,000 beginning this season.
In case you were wondering, that is a little more than 2% of the money which Dallas quarterback Dak Prescott is being paid this season.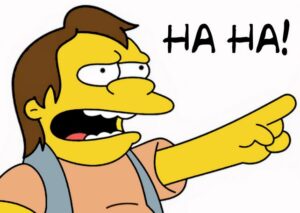 In San Francisco's 19-12 win, 49ers rookie QB Brock Purdy completed 19 passes in 27 attempts for 214 yards and no touchdowns.  The Cowboys QB Dak Prescott completed 23 of 37 pass attempts for just 206 yards with one touchdown but two interceptions.
I give Brock Purdy the edge in their stat line competition.  More importantly, his football team won the game and will play in the NFC Championship in Philadelphia this Sunday.
Meanwhile, the Dallas Cowboys extended their streak to 27 straight seasons without making it into the NFC championship game.
WHO IS PUTTING THESE GREAT TEAMS TOGETHER? 
It is interesting to take a look at the General Managers of each of the four remaining teams and see how they have assembled championship caliber franchises this season.
The San Francisco 49ers GM is NFL Hall-of-Fame defensive back John Lynch.   A former third-round draft pick from Stanford, Lynch was named to the NFL All-Pro team nine times and won a Super Bowl as a player in Tampa Bay in the 2002 season.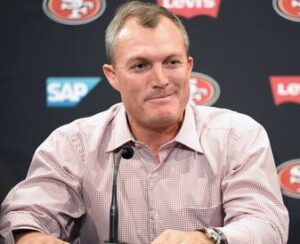 Since taking the job as San Francisco's General Manager in 2017, John Lynch can take a bow for selecting quarterback Brock Purdy at the end of the 7th round last spring.
He's also the one who can be questioned for trading-up in the first round two years ago to select a relatively unknown small college quarterback from North Dakota State, Trey Lance.  Lance has been injured for more weeks than he has played in his first two years in the NFL.
When Trey Lance went down again early this season, it was GM John Lynch who had smartly re-signed former starter Jimmy Garoppolo to a relatively cheap ($6.5 million) contract for back-up duty.   Jimmy G. performed well again, but he injured his foot and required surgery after week #13 this season.
Enter Mr. Irrelevant! 
With San Francisco's season on the line, it was up to the biggest surprise in the NFL this year, Brock Purdy, to come off the bench as a rookie quarterback.
Purdy is still unbeaten (8-0) as a starter since December.  He will be the fifth rookie quarterback to play in an NFL championship game this weekend.
For the record, the others (Shaun King, Ben Roethlisberger, Joe Flacco, and Mark Sanchez) went 0-4.  Brock Purdy wears #13 so we'll see if luck remains on his side this Sunday.
49ers General Manager John Lynch can be credited with picking a first round dud (Trey Lance) but should receive the credit for patching things up with back-up Jimmy Garoppolo and selecting this year's biggest NFL surprise, quarterback Brock Purdy, with the final selection in the draft.
There are similar stories to be told about the General Managers in Philadelphia, Cincinnati, and Kansas City.
The Eagles' GM is Howie Roseman.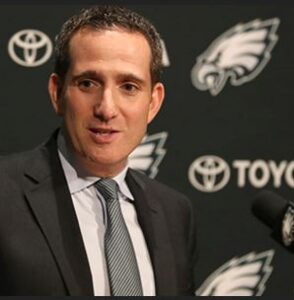 In true Philadelphia spirit, he is either hailed as a genius (as in 2017 when Philly won its first and only Super Bowl title) or an idiot (after he drafted and overpaid for quarterback Carson Wentz).
This season, Howie Roseman pleased Eagles fans by signing free agent and former Tennessee Titans wide receiver, A.J. Brown.  With Philly now one game away from another Super Bowl appearance, Roseman is the toast of the town – at least for now.
In Cincinnati, the team doesn't officially list a General Manager.  The Bengals are still very much controlled by the family of founder Paul Brown.  The notoriously cheap Brown was unwilling to spend big money to keep players or sign expensive free agents.  Playing in one of the league's smallest markets, Cincinnati had to be smart with its draft picks and frugal with spending.
The Bengals unofficial General Manager has been Director of Player Personnel, Duke Tobin.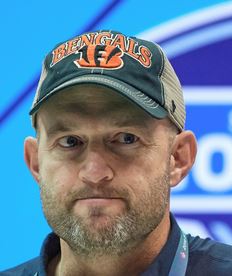 The son of NFL executive Bill Tobin, the younger Tobin has been instrumental in selecting Bengals quarterback Joe Burrow, wide receivers J'Marr Chase and Tee Higgins, and running back Joe Mixon.   For Cincinnati Bengals fans, trying to find enough money to keep all or most of this core group will become a big challenge for this historically frugal franchise.
In Kansas City, the General Manager is 45-year old Brett Veach.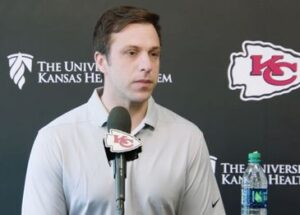 He arrived in KC along with current head coach, Andy Reid.   This tandem has helped the Chiefs make it into the AFC Championship game for the fifth straight season.
Prior to being promoted up to the General Manager spot, it was Brett Veach who is generally credited with convincing Chiefs' head coach Andy Reid to select a quarterback named Patrick Mahomes from Texas Tech with the team's first round pick in 2017.  Now the team's General Manager, Brett Veach has wisely identified a number of talented players in the draft as well as signing budget-friendly free agents to help continue the Chiefs recent run of success.
All four of the remaining teams' General Managers has assembled a team which blends talented (but generally not overpaid) veterans and a host of contributing players still playing in their "rookie" contracts after being selected in the NFL draft.   These championship caliber teams are definitely getting the most bang for their payroll bucks.
Regardless of what happens this weekend, this group of General Managers will be hailed as being highly successful this season.
By this time next year, one or more of them might be on the hot seat if things don't go well in 2023.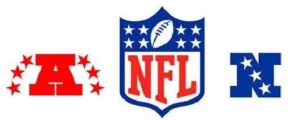 Welcome to life in the National Football League!