Podcast: Play in new window | Download
Subscribe: RSS
Fall is in the air – soon.  Though high temperature here in the swamp remains in the blast furnace upper 90's again this week, we can (hopefully) expect some cooler weather in a few weeks.
Fall brings a little less yard mowing, a few more outdoor activities, and the aroma of some of our favorite baked foods coming from the kitchen.
Last Sunday in New Orleans, the Saints served-up several turnovers to their visitors from Tampa Bay in the fourth quarter.  The result was an ugly 20-10 home loss in the Superdome.
Saints Chef Jameis Winston has a renowned reputation for serving-up timely turnovers throughout his six-year NFL career.   By tossing three interceptions in the final quarter and a victory to visiting Tampa Bay, the New Orleans quarterback reminded gleeful Buccaneer fans why they made the right choice by cutting Chef Winston from their team two years ago.
Former LSU All-American linebacker Devin White now plays for the NFL Buccaneers.  After Tampa Bay was handed this game by the Saints (New Orleans had won the previous four meetings in this series), Devin White smiled and gave an honest comment to a reporter following the game.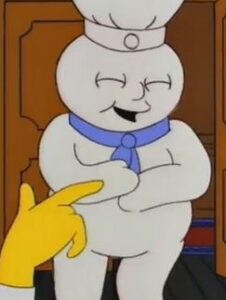 He said, ""When Jameis left our team, everybody knows what he did that last year.  He threw 30 picks. We just knew he was going to give us the ball."
Devin White said out loud what the rest of us had been quietly thinking.
The statistics don't lie.  The odds are high that quarterback Jameis Winston will make some terrific plays and a few costly ones within the same football game nearly every week.
While with Tampa Bay in 2019, Famous Jameis passed for an NFL record 5,109 yards.  He also set a league record with a whopping 30 interceptions.  Tampa Bay went 8-8 that season and failed to make the playoffs.
Back in 2015, Tampa Bay used the #1 overall selection to make Jameis Winston their quarterback of the future.  During his five seasons in Tampa, Winston threw an incredible 88 interceptions in just 70 games.  The team won just 40% of the time Winston was under center for the Bucs.
Realizing that their talented-but- error-prone quarterback was simply not improving, the team unceremoniously dumped Winston as his contract expired.  Tampa Bay immediately signed legendary 43-year old Tom Brady as their next signal caller and won the 2020 Super Bowl the following season.
Can one player make that big of a difference in a football team?  Yes, they can.
Though Winston won a Heisman Trophy while leading Florida State to a national championship in 2013, his college statistics showed a propensity to make too many mistakes on the field.
Winston threw for ten interceptions during FSU's national championship season, but that number ballooned to 18 interceptions in his final year of college football.
Upon entering the NFL, Tampa Bay quarterback Jameis Winston tossed 15, 18, 11, 14, and the current NFL record of 30 interceptions in 2019.  An NFL team generally won't win enough games to make the playoffs if the quarterback gives the football back to the opposing team frequently.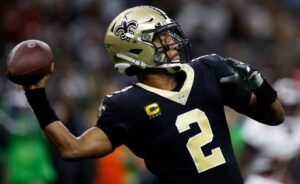 Finding himself unemployed and without a contract, Jameis Winston was picked up for, quite literally, peanuts by New Orleans Saints coach Sean Payton in 2020 to become the understudy for the final season of retiring legend Drew Brees.   He was paid $1.1 million for one season.   At that point in his career, Jameis Winston seemed happy to have a job and learn from Brees and Coach Payton.
After Brees retired, Saints coach Sean Payton gave Jameis Winston another one-year contract – this time for $12 million – in hopes that he might resurrect his career in New Orleans.
Through the first seven games in 2021, Famous Jameis led the Saints to a solid 5-2 start.  More importantly, he was becoming more of a "game manager" type of quarterback that Sean Payton was hoping to see.  Winston passed for 14 touchdowns with just three interceptions during the opening seven games.
Unfortunately, Tampa Bay linebacker Devin White's tackle of Jameis Winston in a game last October caused a season-ending knee injury for the Saints quarterback.  New Orleans barely missed the playoffs in 2021.  Saints fans (as always) remained hopeful that this new and improved version of Jameis Winston would return to lead the team in 2022.
This time, it was Sean Payton's turn to retire.  After the 2021 season ended, the long-time coach of the New Orleans Saints shocked the NFL with the announcement of his retirement.  The team handed the head coaching position to long-time defensive coordinator Dennis Allen.
Over nearly two decades, Sean Payton's play-calling and Drew Brees' precision passing helped create an offensive juggernaut and propelled the Saints to a Super Bowl victory in February, 2010.
Without Sean Payton along the sidelines to help keep Jameis Winston's instinctive "Throw hard first, Think about it later" mentality in check, many Saints fans (like me) were suspicious that the "old" Jameis Winston might resurface again this year.
It took 1 ¾ games in 2022 for it to happen, but "He's Ba-a-a-ack!"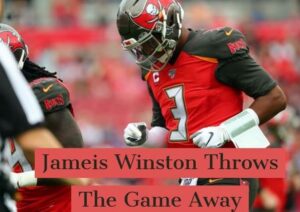 In Week #1 in Atlanta, Jameis Winston threw several amazing (but extremely dangerous) high velocity darts during the final quarter in fueling the Saints to an exciting 27-26 win over the NFC South Dirty Birds.
As Tom Brady and Tampa Bay came into the Superdome last Sunday, most everyone was surprised that this game developed into a low-scoring defensive battle.  The game was tied at 3-3 at the end of the third quarter.
When Tom Brady is quarterbacking the other team, the urge to "make something happen" was likely percolating in the mind of Saints quarterback, Jameis Winston.  To the dismay of WhoDatNation, the "old" Famous Jameis re-emerged in the final quarter of this game.
In the final 15 minutes of play, Winston tossed three interceptions – including one pick-six touchdown for Tampa Bay.  The Saints lost 20-10 and dropped to 1-1 on the season.
For Saints fans like me, this is one of those "I told you so" moments.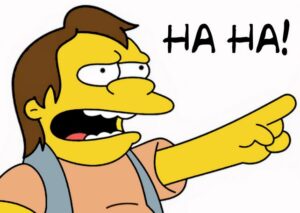 Though the Saints management team probably reviewed other options for the quarterback position, Jameis Winston led last year's team to a 5-2 start.  That was apparently good enough for the team to award him a new 2-year agreement worth $14 million per season.
Winston's history warranted a closer inspection before giving him the reins in 2022.
The NFL's top tier quarterbacks have a history of completing more passes to their own teammates than they do to the opposing team.  Below is a chart sorted by the number of touchdown passes vs. the number of interceptions thrown.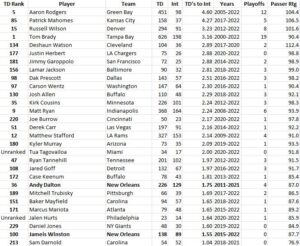 In six seasons, Jameis Winston has thrown 138 touchdowns and 89 interceptions.
By comparison, Green Bay's Aaron Rodgers has been in the league for 17 years.  He has passed for 451 touchdowns and just 98 career interceptions.
Of the current crop of NFL starting quarterbacks this year, four quarterbacks (Aaron Rodgers, Patrick Mahomes, Russell Wilson, and Tom Brady) have career touchdown-to-interception ratios above 3.0.  Each has won at least one Super Bowl.
In contrast, take a look at the bottom of the list.   The final six quarterbacks have no Super Bowl rings.  In fact, they have led their teams to the playoffs just three times!
To win NFL championships, the team's quarterback must be able to make great throws and not make a habit of giving the ball back to the opponent via interceptions.
Jameis Winston's history has shown that he has the talent to make some great throws on occasion.  He also has a penchant for throwing untimely interceptions and costing his team a victory (such as last Sunday against Tampa Bay).
By this time in his career, Jameis Winston should have learned from his mistakes.  After losing his job in Tampa, he was given a second chance to learn from two of the greatest offensive minds in the NFL with Drew Brees and Sean Payton.
Apparently, he seems to have forgotten most of those lessons.
The Saints' back-up quarterback is 34-year old Andy Dalton.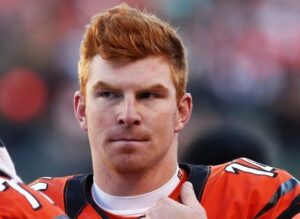 Though the former TCU quarterback took the Cincinnati Bengals into the playoffs during his first five NFL seasons, Andy Dalton has been a lot like Jameis Winston.  He was turnover prone for most of his years in the AFC.  After the Bengals struggled for the ensuing five seasons, the Bengals released Andy Dalton after drafting LSU's Heisman quarterback, Joe Burrow.
Much like Jameis Winston, Andy Dalton struggled to find another job.  He earned paychecks as a back-up quarterback in Dallas and Chicago before signing with the Saints this year.
Is it time to give Andy Dalton the ball yet, Saints fans?
Based on his long NFL career, Andy Dalton's stats don't lie, either.  His career shows that Dalton's touchdown to interception ratio is only slightly better than Jameis Winston.
That's not much of an upgrade.
If Jameis Winston goes into a funk early this season with a multi-game interception spree, the Saints should give him the hook and hand the football to Andy Dalton.
With the overpaid Taysom Hill ($10 million per year –  seriously?) as the team's third option at quarterback, the Saints quarterback performance will be the primary reason whether this team will make the playoffs.
The New Orleans Saints have plenty of talent on offense and a championship-quality defense.  With All-Star running back Alvin Kamara and wide receivers such as Michael Thomas, Jarvis Landry, and rookie speedster Chris Olave, the Saints should be able to score enough points to win most football games – unless they give the ball away like they did last Sunday against Tampa Bay.
The Saints offense needs is a smart game manager type of quarterback to keep the chains moving and minimize the turnovers.  With so many offensive weapons to put points on the board, the New Orleans Saints should be a contender in the NFC.
Instead, New Orleans' management inexplicably signed a couple of top-notch bakers to run their offensive kitchen.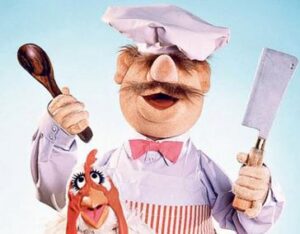 The career resumes of the two primary quarterbacks in New Orleans indicate that they are statistically likely to toss as nearly as many turnovers to opposing NFL defenses as touchdown passes to Saints receivers.
Anyone seen Drew Brees lately?