Podcast: Play in new window | Download
Subscribe: RSS
By popular demand, the fourth annual edition of the SwampSwamiSports.com College Football Top 25 rankings is back!
I usually wait for at least the first four games of the new college football season prior to trying to assign a ranking for each major college team.   In case you missed this season's AP Preseason Top 25, let's take a look at some early casualties:
#5 Notre Dame – is now 2-2
#15 Michigan State – 2-2
#16 Miami (FL) – 2-2
#18 Wisconsin – 2-2
#23 Houston – 2-2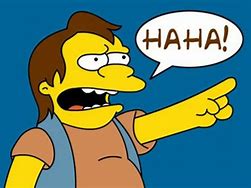 Teams noticeably missing from this year's preseason group included currently unbeaten 4-0 teams such as Penn State, Tennessee, Minnesota, and, yes, even Kansas!
The media's insistence at publishing a pre-kickoff edition of its beauty contest/poll is simply to generate a little interest from the fans and to give media talking heads something to discuss.
I don't know about you, but it's pretty boring that most football fans can all recite all three top teams without even thinking.  Every major poll will have Georgia, Alabama and Ohio State as the top three teams.
NOT ME (at least, not yet)!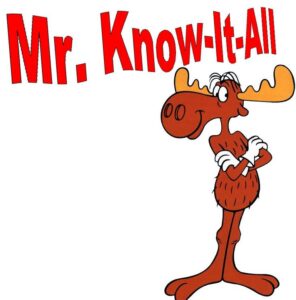 After last year's NCAA champion Georgia lost 15 players to the NFL draft, most observers expected Georgia to have another solid team in 2022.  After four games, we know that the Georgia Bulldogs destroyed a vastly overrated Oregon team.  Other than a brief scrimmage at South Carolina, the Dogs have yet to be seriously tested.   Don't forget that 4-0 Georgia must face Florida, Tennessee, Mississippi State and Kentucky in the second half of the season.
What about Alabama?  This is the team which went on the road to Texas (now 2-2) and was fortunate to escape with a 1-point victory?  Alabama (like most major teams) has spent most of September at home toying with other tune-up games and handing out $1 million checks to any visiting teams willing to come and take a beating (sorry, UL-Monroe).  The 4-0 Crimson Tide will be tested with a road trip to 3-1 Arkansas this Saturday, a home game against 3-1 Texas A&M, and a visit to the currently 4-0 Tennessee.  If they survive that trio, Bama will be at or near the top of my rankings soon.
Do I even have to mention Ohio State?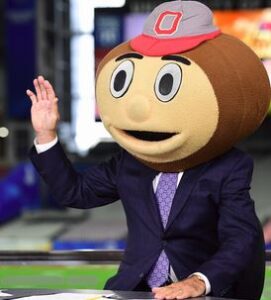 The Buckeyes have played four straight home games to begin the season.  Preseason #5 Notre Dame and #18 Wisconsin came to the Big Horseshoe and appeared (on paper) to be formidable challengers.  They weren't.  Both of those teams are now 2-2 – including their loss to Ohio State.  The Buckeyes schedule is really weak.  A road game to 4-0 Penn State may be the only potential tough game prior to the annual rivalry game with Michigan (in Columbus) to end the regular season.
I am tired of being told that Georgia, Alabama, and Ohio State are the best three teams in college football this year.  By the end of this season, that statement might become true.
Since everyone started the year 0-0, I believe that every team should be judged based on its current record and the quality of wins so far.
Here are my rules for ranking teams on SwampSwamiSports.com:
Teams without a loss are ranked higher than any team which has lost a game. Why should a team with a perfect record be ranked below a team with one loss?
A team with four wins is ranked above one with three, etc.
Your team's "best win" is determined weekly against the team which has the best record as of this week.
Preference is given to your "best win" if it comes on the road vs. a home win.
Ties are broken by point differentials in each team's "best win".
A win over an FBS team receives preference over a win over an FCS school.
All decisions by the administrator of this site (me) are FINAL!
Now that we have the ground rules established, let's take a closer look at some of the 21 unbeaten college football teams currently atop the SwampSwamiSports.com College Football Top 25.
Team #21 this week is Oklahoma State.  Since OSU has only played three games, they are ranked below 18 teams which already have four wins.   I really like Stillwater (especially Eskimo Joe's).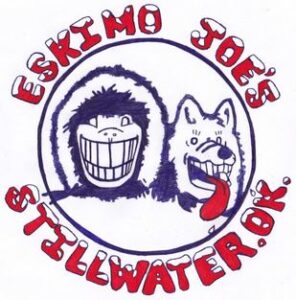 But the Cowboys have played three home games against lowly Central Michigan (1-3), Arizona State (1-3) and FBS opponent Arkansas – Pine Bluff.   The AP says that Okie State is #9.  I say, "Based on what?"
Ohio State Buckeye fans may not like this, but your team is #14 this week.  When your "best win" comes against 2-2 Wisconsin, you really haven't proven very much yet.  Just keep winning and your team will rise in the rankings as a few other unbeaten teams fall.
Hey, Alabama (cue the band!).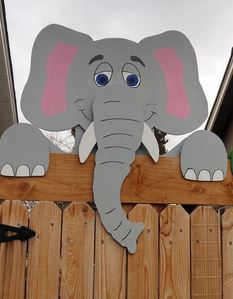 Though Bama escaped Texas with a 20-19 win over a currently 2-2 Texas, the Tide's "best win" as of this ranking period has come against 3-2 Vanderbilt.   Yawn.  Bama starts this year at #11.  Keep winning, and we'll talk next time.
Then there's Georgia.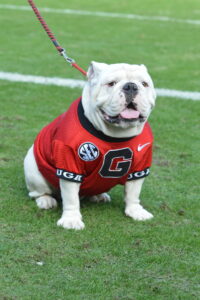 The Bulldogs start the year in my rankings at #6.   The shellacking of 3-1 Oregon was quite significant.  However, my rules give credit to the teams whose "best win" has come on the road.   Playing in Atlanta was not a true "road" game, Georgia!   All five of the teams ranked ahead of Georgia have beaten a 3-1 team on the road to start the season.   You must have patience, Bulldog fans.
This week, I am providing my rankings for the entire 131 FBS (large college) group.
There are three football teams still without a win (Colorado, Colorado State, and Georgia State).  Before you laugh at that trio, there are another 19 teams whose lone victory at this point of the season has come against a smaller division FCS opponent.
Without further ado, let's reveal the rankings for all 131 teams!