Podcast: Play in new window | Download
Subscribe: RSS
Just like legendary game show announcer Johnny Olson said for years on TV's "The Price is Right" game show, the new LIV Golf Tour now has the microphone and keeps calling out the names.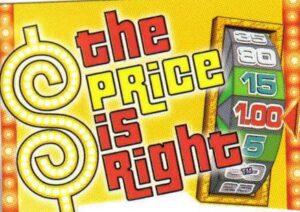 "Henrik Stenson…come on down!  You're the next contestant in the LIV Golf circuit!"
"Jason Kokrak and Charles Howell III…come on down!"
"Golf announcer David Feherty…come on down!"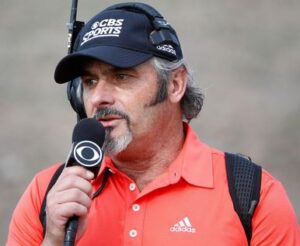 This week, the LIV (meaning 54 in Roman numerals) Golf circuit continues to keep spending more money and adding more talent to its growing roster of professional golfers.  The money has been so good that even longtime NBC and CBS golf analyst David Feherty was poached from NBC by LIV Golf to beef-up their television announce team.
These names are familiar to most golf fans.   Charles Howell III is 43 and has three PGA Tour wins to his credit.  However, "Thurston" Howell hasn't won a tournament since 2018.  Jason Kokrak is only 37.  His three PGA Tour wins have come during the past three years.

The biggest fish in LIV Golf's proverbial net this week has been Henrik Stenson.   He is the 2016 British Open winner (remember that great final round against Phil Mickelson?).  The Swedish star Henrik Stenson has also tallied five other PGA Tour victories along with nine additional wins on the European Tour.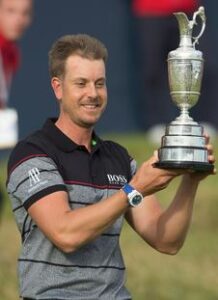 The most newsworthy portion of these latest announcements has nothing to do with 46-year old Henrik Stenson's golf skills.  A few months ago, Stenson had been named the European captain for the 2023 Ryder Cup matches to be held in Rome, Italy.  Within hours of his announcement of moving to the new LIV Golf tour, the European Ryder Cup elites rescinded his captaincy.
Yes, this means war!
It's time to be honest.  Let's say that you have already reached the peak of your work career and are on the downhill side of your working days for the company.  If new competitor approached you about coming to work for them and offered to pay a guaranteed signing bonus worth a few million dollars if you will change jobs soon, wouldn't you take the guaranteed cash and go for it?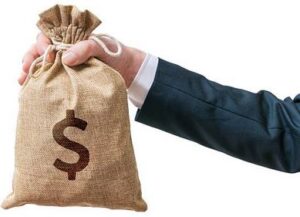 As long as the company was legit and the money was confirmed and fully guaranteed, I believe most workers would make the switch!
And that's why we have now have chaos in men's professional golf.
The PGA Tour has been a virtual monopoly for decades.  The PGA Tour's year-long schedule of events has helped to make hundreds of professional golfers into multi-millionaires.  The Tour also facilitates the donation of millions of dollars to local and national charities every year, too.
The PGA Tour operates as a business.  It does not have a rich country like Saudi Arabia which is willing to spend money without any reasonable chance of making a profit from LIV Golf and its golf tournaments.
Mark it down.  The LIV Golf Tour is destined to become the largest money losing business concept in the history of professional sports.   My research indicated that the previous largest single-season professional sport money loser was the XFL football league in 2001.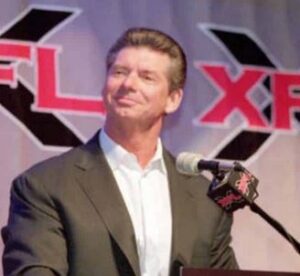 Vince McMahon shut it down after losing $70 million during the first season.
LIV Golf has spent hundreds of millions of dollars in signing bonuses this year alone.  The tour also offers the players a tournament purse worth at least $25 million for each of the eight tournaments to be played in 2022.  That's another $200 million in costs.
This enterprise will be spending nearly $1 billion in 2022 to get up and running.
That's exactly why so many professional golfers (and their agents) are lining-up at the proverbial fire hose to drink the water.

LIV Golf has handed out incredible signing bonuses to major championship winners like 52-year old Phil Mickelson (an estimated $200 million), 37-year old Dustin Johnson ($125 million), and 28-year old Bryson DeChambeau ($120 million).  Even 40-something players such as Lee Westwood (reportedly about $50 million), Ian Poulter ($30 million), and Pat Perez ($10 million) are putting their large signing bonuses from LIV Golf into the bank for playing in up to 14 events per season for the next two or more years.
Australian golfer Cameron Smith won last weekend's Open Championship at St. Andrews.  Rumors swirled afterward that Smith has been offered upwards of a $90 million signing bonus to join the LIV Golf tour.  As of this writing, it remains only a rumor.
In addition to the signing bonuses, the 48 LIV Golf players compete for a share of the huge $25 million in total prize money at each 54-hole no-cut LIV golf tournament.   Even if a golfer finishes in last place, the payday is $120,000 at these events.
Let's compare that with an average PGA Tour event.
During last November's Houston Open, a PGA golfer must have finished in 18th place or higher (within the field of 144 players) to earn more than $100,000 at this regular tour stop.  Don't get me wrong.  The paychecks being doled out on the PGA Tour are quite generous for the work.
The majority of sports fans now believe that the group of golfers who have jumped ship to the LIV Golf tour are excessively greedy and traitors to the PGA Tour.  The golf tour provided each of these players a chance to compete, earn significant prize money and become household names which many have parlayed into a significant source of endorsement money, too.
Let's ask the obvious question.
What will happen if the Saudi investors in the LIV Golf tour get either bored with it or finally tire of losing hundreds of millions of dollars every year in this venture?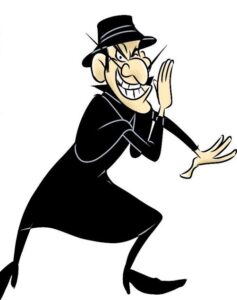 First, I believe there is a good chance that the PGA Tour and the LIV Golf group will work some type of reciprocal arrangement to allow professional golfers to make short-term departures to play in LIV tournaments for up to one season but return the following year to the PGA Tour.
If the LIV Tour (as I am predicting) eventually folds in a few years, the PGA Tour and the PGA Champions Tour (for those 50 and older) will be hard pressed to permanently ban any of these golfers from attempting to re-qualify for a return to the traditional golf tours at some point later.
In other words, take the guaranteed money now and try to re-qualify to play on the PGA Tour and the over-50 Champions Tour after some type of brief (let's say no more than one year) hiatus.
Remember that professional golfers are not direct employees of the PGA Tour.  They are, effectively, independent contractors who receive no direct pay from the PGA Tour and must abide by a strict set of rules to remain eligible to play in their events.
I was able to locate the 2022 PGA Champion's Tour player's handbook and tournament regulations.   Check it out here.
The senior tour golfers must comply with nearly 100 pages of rules regarding tournament eligibility, conduct on and off the golf course at each event, drug, alcohol, and gambling regulations, and many other do's and don'ts to participate in their tournaments.
You might be surprised to know that the PGA Tour is now being investigated by the US Department of Justice for possible anti-trust violations.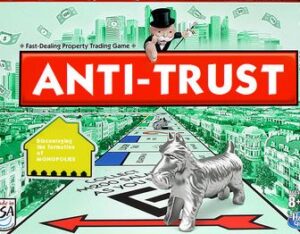 The investigation relates to restrictions the PGA Tour has placed on golfers who opt to participate on the new LIV Golf tour.  The PGA Tour has indefinitely suspended all players accepting money from the LIV Golf group.
Former professional golfer Greg Norman is LIV Golf's public figurehead.  As a player, Greg Norman was abrasive though quite successful.  He hasn't changed very much as he has aged.
Norman has succeeded in tempting many of professional golf's biggest names to walk away from the PGA Tour over the past few months for large financial guarantees.  The Saudi financial backers appear to have handed Norman a blank check to build the new golf venture.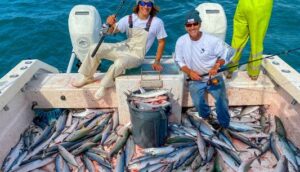 Though many scoffed that he would succeed several months ago, Greg Norman's LIV fishing boat is slowly filling-up with PGA and European "name" golfers (albeit that most are on the downhill portion of their professional golf careers).
Most former PGA Tour stars making the jump in 2022 are golfers in their 40's or those who have been in a long slump (or both).  The LIV Golf tour is now nearing full capacity (48 players) for this first year.  The new golf tour has six events remaining in 2022 and has 14 tournaments planned in 2023.
The next LIV Golf tournament will be held July 29-31 at the Trump National Golf Club in Bedminster, New Jersey.
One big issue which remains lacking (for now) is that LIV Golf is still not being televised by a traditional network or cable television outlet.  This year's tournaments are shown on the LIV website or on their You Tube channel.
By next year, I think the odds are favorable that the LIV Golf checkbook will go and buy network television coverage for their events.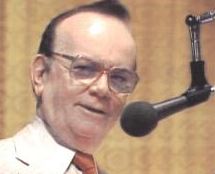 I can almost hear the late Johnny Olson calling, "USA Network…Come on down!"