Podcast: Play in new window | Download
Subscribe: RSS
Before the start of the 2022 Open (aka British Open), the Golf Channel crew said that the weather forecast for the week called for temperatures at St. Andrews in the 60's with relatively light (5-10 mph) winds.
On Wednesday night, I told my wife, "First one to 20-under wins!"   For once, I was prophetic.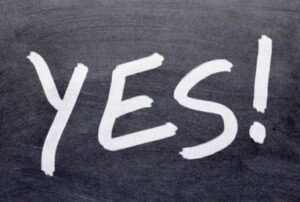 Australian Cameron Smith blitzed the back nine Sunday by reeling off five consecutive birdies en route to a final round 8-under 64 and a 20-under par total.  Smith was able to overtake The Rory McIlroy Show coming down the stretch on the final nine holes Sunday.
In doing so, Cam Smith broke the hearts of Scottish golf fans and the pom-pom waving "Let's Go, Rory!" NBC Sports announcer team as Cam sank putt after putt down the stretch to grab the cherished Claret Jug and his first major championship win.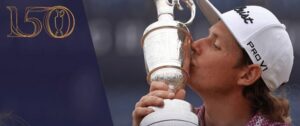 Actually, Cameron took second place, too.
Wake Forest graduate Cameron Young rolled in an eagle putt on #18 to edge out Rory McIlroy by one shot to finish in second.  Young is quietly becoming a force in major championships after finishing third at this year's PGA Championship held at Southern Hills Country Club in Tulsa.  The 25-year old (who looks ten years older with his beard) is still searching for his first PGA Tour win, but his confidence is growing by the month.
Northern Ireland's Rory McIlroy and his Norwegian-born playing partner Viktor Hovland were tied for the lead at -16 and had a four shot advantage entering the final round at the 150th Open Championship.  Both of the Cam's (Smith and Young) teed-up to play in the next-to-last group Sunday and started the final round at 12-under par.
This golf tournament was there for the taking for Rory McIlroy.   With the majority of the other top contenders seeking their first major championship, McIlroy (who has won four majors) had a distinct advantage.
With the venerable links at St. Andrews rendered nearly defenseless by a lack of winds this week, Rory's massive drives carried his golf ball within short wedge shot on nearly every par-4 hole.  His recently improved putting stroke (after working with PGA putting guru Brad Faxon) helped McIlroy to avoid three-putts on the massive greens at St. Andrews.  It was not unusual to see some golfers face putts of more than 100 feet in length during the tournament.
Sunday's final group was the odds-on favorite to claim the title of "Champion Golfer of the Year" at The Open.  The overwhelming majority of fans expected that it would be tournament tested Rory McIlroy taking home his fifth major championship.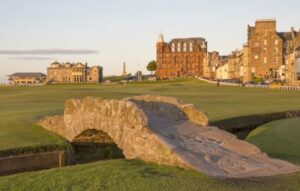 With another day of relatively low winds and 70-degree temperatures at Scotland's home of golf, Sunday's final round was a thriller for golf fans.
Though Viktor Hovland stumbled out of the gate and would finish with two-over par 74 on Sunday, Rory McIlroy was constantly buoyed by the rabid support from the 75,000 in attendance.  The fans howled support for him on every single shot.
It was reminiscent of the rowdy support which Tiger Woods enjoyed 15 years ago.  Thankfully, there weren't constant calls for "Get in the Hole!" or (shudder) those insipid calls for "Baba Booie" (a shout-out to Howard Stern's radio show producer) which are frequently heard coming from inebriated golf fans here in the United States.
The large galleries in Scotland were generally well behaved at this 150th version of the world's oldest golf tournament.  It is a credit to their knowledge of the game and their ability to handle alcoholic beverages better than some US golf fans.
Though it was never mentioned on the telecasts, St. Andrews is a very unusual par-72 layout.  Most golf courses sporting a par-72 feature four par-5 holes, four par-3 holes, and ten par-4 holes.
The Old Course at St. Andrews' features only two par-5 holes and two par-3 holes.  That leaves 14 par-4 holes instead of the usual ten which are seen on most PGA tour courses.
Of those 14 par-4 holes at St. Andrews, five measure less than 360 yards off the tee.  Another four par-4 holes are between 360-400 yards, and just five holes play more than 400 yards from the back tee.
The par-4's at the Old Course are more like the length of many American municipal golf courses.   That meant it was "Bomb's Away!" time for the longest drivers of the golf ball.
The rugged topography of the Old Course at St. Andrews looks like a golf course played on the surface of the moon.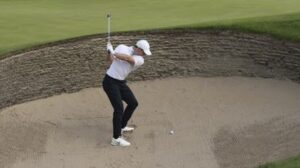 There are an amazing 160 treacherous pot bunkers to gobble up stray golf balls if a golfer receives an unfortunate bad hop in the fairway (as they are prone to do on this seaside links).
With today's golf bombers (utilizing high-tech juiced golf balls) now air-mailing tee shots over 300 yards, the majority of St. Andrews' famed pot bunkers now rarely come into play off the tee.  Only those sand traps located close to the greens caused significant damage at this year's Open.
Making the golf course play even easier was the hard-as-a-rock condition of the fairways.  There hasn't been much recent rain this summer in Scotland.  Dry weather plus a bit of sunshine caused the fairways at St. Andrews to become baked.  Golf balls frequently rolled for more than 50 yards once they hit the hard ground.
What is sad to me is watching professional golfers use only four or five clubs to work their way around this golf course.  A driver, a fairway wood (or hybrid) for the two par-5 holes, a short-iron for the par-3 holes, a wedge, and a putter were pretty much the only clubs needed this week.
Indeed!  Why bother carrying the maximum 14 golf clubs when playing the St. Andrews' Drive, Pitch, and Putt golf course?
The longest drivers on the PGA Tour were rewarded once again at St. Andrews.  Rory McIlroy (#2 on Tour at 319 yards), Cameron Young (#6 this year at 317 yards), and Dustin Johnson (#10 in driving at 316 yards) bombed their way into the top six finishers at The Open this weekend.
It's not like the other golfers are slouches off the tee, either.   Through the 2022 golf season, there are now 95 (yes, that's correct) golfers who are driving the golf ball an average of 300 yards or more off the tee on the PGA Tour.
This year's Champion Golfer of the Year, Cameron Smith, is ranked #95 and averages exactly 300.0 yards off the tee.
Today's generally more fit golfers are swinging high-tech metal drivers launching aerodynamically "hot" golf balls into the air from (and don't forget about this) longer-than-average golf tees.  The results are not unexpected.  Without the usual gusty winds which can make links-type golf courses difficult, the benign conditions and the long-hitting golfers turned St. Andrews into a glorified drive, pitch, and putting contest.
On Sunday, Rory McIlroy hit all 18 greens in regulation.  Unfortunately, he two-putted all 18 holes (making birdies on the two par-5 holes where he reached the green in just two shots) en route to a final round score of 70.
As Rory well knows, 36 putts in the final round of a major championship is a recipe for disaster.  Though Rory's putting has been much improved this season, he still ranks a pedestrian #57 on the PGA Tour in putting.
Sunday's winner, Cameron Smith, needed just 29 putts in carding an 8-under par 64 in the final round.  His clutch 15-footer to save par on the famous #17 "Road Hole" Sunday was magical.  Cam Smith is ranked #1 on the PGA Tour in putting for a very good reason.
The old golf adage is still true.  Drive for show, but putt for dough!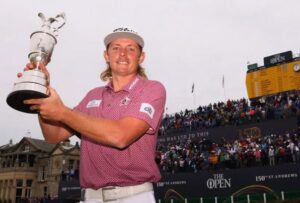 Cameron Smith's putting exhibition on the final nine holes at St. Andrews was simply legendary.
Afterwards, it was Cam Smith's mullet haircut which became the topic of a question in the post-game interview tent.  When asked if he might be planning to change or get rid of his now-famous mullet, Cameron Smith had a quick answer.
He said, "I think it's going to stay, mate."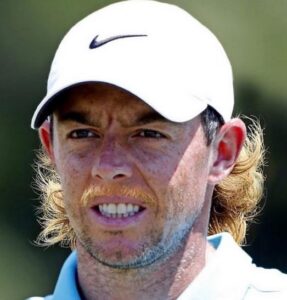 If that hairstyle would bring him some additional luck with his putting during major championships, I wouldn't be surprised if we see Rory McIlroy sporting a mullet of his own in 2023!