Podcast: Play in new window | Download
John Beilein was a successful head basketball coach for his entire career.
He won more games than he lost at every stop along the way – until his last job. After four years at the junior college level in Erie, PA, John Beilein moved on to become the head basketball coach at traditional four year schools like Nazareth (1 year), LeMoyne (9), Canisius (5), Richmond (5), West Virginia (5), and the University of Michigan (12).
In his final two seasons as the head coach for the Michigan Wolverines, the likeable 66-year old coach tallied 33 and 30 wins. His Michigan teams made the NCAA tournament field eight times during his stay with two teams reaching the final game (finishing second twice).
His overall record as a college basketball head coach was a sterling 754-425 (.640). 
So, why would this lifelong teacher of basketball to young men decide to try his hand coaching the overpaid superegos of the NBA's Cleveland Cavaliers?
Perhaps it was money. Beilein's paycheck at Michigan called for him to earn $3.8 million per season for coaching college student athletes. Reports were that the NBA's Cleveland Cavs deal paid him about $6 million per season beginning this year.
As it turned out, his big payday job just ended, too.
Last week saw the latest successful college sports coach, John Beilein, resign as the head basketball coach of the NBA's Cleveland Cavaliers.
As you might guess, Coach Beilein's Cleveland team was pretty bad – even by NBA Eastern Conference standards.
When the coach quit last week, Cleveland's record was a putrid 14-40. By the NBA's All-Star break during his first season as a professional basketball coach, John Beilein had already lost more games than during his last three seasons (39) at the University of Michigan.
How do you explain what happened to a man who never had a losing program as a college basketball coach?
Let's first mention the one thing that the sports media has been tossing about recently. In a recent film session with his Cleveland Cavaliers NBA team, the coach apparently said that his team wasn't hustling enough. The team believes that the coach called them "thugs", while the seasoned coach said he thought he said, "slugs".
Either way, the NBA team in Cleveland had lost plenty of games before this recent issue became the latest excuse for this putrid NBA team.
There are many reasons why only a few successful college basketball coaches have tried their hand at the NBA and succeeded.
The NBA "crash and burn college coaches" list is quite long. Iowa State's Fred Hoiberg (Chicago Bulls), Kentucky's John Calipari (NY Knicks), former Louisville coach Rick Pitino (Boston Celtics), New Mexico State's Reggie Theus (Sacramento Kings), Illinois's coach Lon Kruger (Atlanta Hawks), Stanford's Mike Montgomery (Golden State Warriors), and the University of Miami's Leonard Hamilton (Washington Wizards).
Even UNLV's Hall-of-Fame coach Jerry "The Shark" Tarkanian (San Antonio) made it through just 20 games as an NBA coach before getting fired.
One of the NBA's best guards (C.J. McCollum of the Portland Trail Blazers) voiced his thoughts as to why John Beilein's tenure with Cleveland was likely doomed from the start:
"I think John's a great coach, he's had a lot of success at the collegiate level," McCollum said. "But the NBA is a different animal. It's completely different players, different personalities, guys who are at different stages of their career and are used to being treated a certain way. I think it was too much of an adjustment for him and I think he realized early on and decided to move forward."
"In college, the coach is the ultimate authority figure", he continued. "In the NBA, the best player on the team is the authority figure and that's just the way it is. That's just the bottom line."
C.J. McCollum confirmed that most current NBA coaches are nothing more than well paid babysitters who are more in need of an advanced degree in psychology than a talent for diagramming X's and O's for their highly paid players.
Think about how many coaches LeBron "King" James has steamrolled over his NBA career.
Though Coach Beilein's pay with Cleveland wasn't exactly chicken feed, the top seven players for the NBA's perennial "Losers-on-Lake Erie" earn more money than their head basketball coach.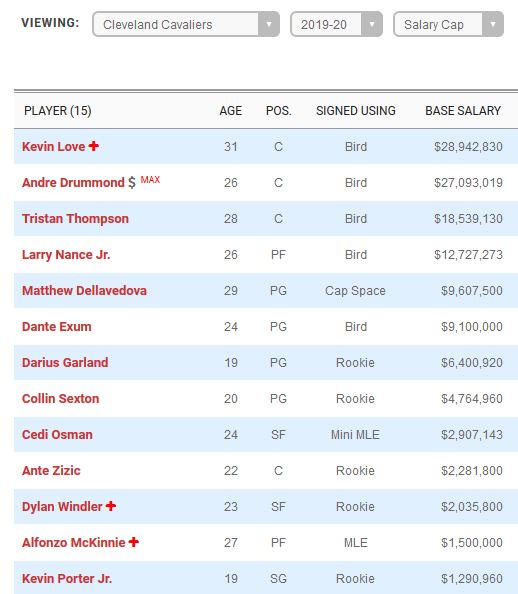 Ironically, one report stated that Coach Beilein may have opted to try the NBA, because he was getting burned-out trying to recruit (and retain) college basketball talent coming out of high schools. Thanks to the NBA's loony "One and Done" rule, the most talented high school hoopsters will turn around and leave for the NBA after completing just one season in college.
It's hard for a top-level college basketball coach to win a championship without having at least one of these "rent-a-players" on your team for their one season of college hoops.
Is it possible that the well-respected basketball coach John Beilein, always a teacher of the game of basketball, may have believed that he had a better chance of teaching and helping these more "mature" players in the NBA than spending countless hours trying to recruit more young egotistical pups to come and play for just one season for the University of Michigan?
It doesn't matter anymore now for Coach John Beilein. At age 66, he is now free to spend more time with his family and grandchildren.
Until another college coaching/teaching job beckons.