Podcast: Play in new window | Download
Subscribe: RSS
About six weeks ago, I wrote a story about "King" Sean Payton and how many NFL teams would love to obtain his services to become the next head coach of their football team.  Sean Payton is one of just eight active NFL coaches under the age of 70 with a Super Bowl ring to his credit.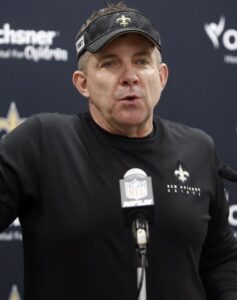 Sean Payton represented the most proven coaching talent potentially available.  In that earlier story, I listed the Denver Broncos, Carolina Panthers, Indianapolis Colts, Arizona Cardinals, Las Vegas Raiders, Houston Texans, and New Orleans Saints (his former team) as extremely interested teams.  For the record, I suggested that the Cardinals may have represented the best pure coaching opportunity.
As usual, I was wrong!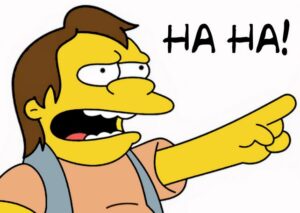 The Denver Broncos have obtained the services of the hottest coaching commodity on the market this year.
The long-time coach of the New Orleans Saints lasted exactly one year in his television gig with Fox Sports after retiring from coaching last year at age 58.   It is now time for Coach Payton to saddle-up again and ride into Denver to resurrect one of the NFL's most iconic franchises.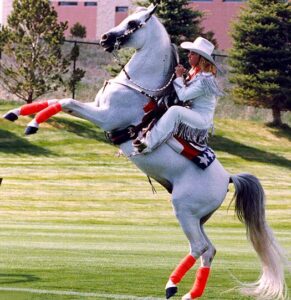 I don't know about you, but Sean Payton never looked very comfortable on the television set of Fox Sports alongside Terry Bradshaw and Co. this past season.
Though he was hired to bring a fresh coaching perspective to their Fox NFL Sunday programs, Sean Payton looked as if he would rather have been somewhere else spending his Sundays.  He was the "last guy" in an already overcrowded television studio.
He was paid well for his time at Fox, though.
One source indicated that Sean Payton's contract called for $10 million per year to provide analysis.  That's about the same as his final year of pay as coach of the New Orleans Saints.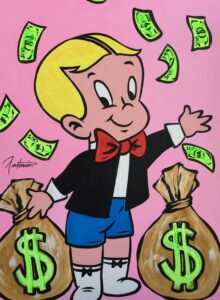 The Denver Broncos are breaking the bank once again.  They will double Sean Payton's salary to help transform the Broncos into winners again.  The team's owners and fervent fans expect him to become a type of knight riding into Mile High Stadium atop Denver's beloved mascot horse named Thunder.
As a long-time Saints fan, I am truly excited for Denver.  Sean Payton may or may not succeed as head coach of the Broncos, but his time in New Orleans was the greatest era for Saints fans.
Sean Payton and quarterback Drew Brees were symbolic of the greatest run in Saints history.  They were the city's tag team of hope after Hurricane Katrina made a mess of everything back in 2005.  Sean Payton was the sidelines' mastermind who was able to best utilize the leadership and talent of quarterback Drew Brees to transform the New Orleans offense into an NFL juggernaut for more than a dozen years.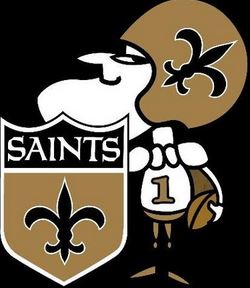 Under Sean Payton, the Saints never won fewer than seven games during his 15 years at the helm.  New Orleans made it into the playoffs nine times, played in three NFC championship games, and won the Super Bowl at the conclusion of the 2009 season.
The Saints former reputation as being one of the league's biggest losers became permanently transformed during the Sean Payton era.  The black and gold New Orleans Saints won 63% of their games during their coach's 15-year tenure.
After Coach Payton posted a relatively mediocre 9-8 season with the Saints just one year ago, he abruptly announced his retirement from coaching at age 58.  Payton's first season as head coach in New Orleans without Drew Brees as his quarterback had been a very difficult one.
To Saints fans, Sean Payton seemed a bit burned out in 2021.  Perhaps it was tougher to coach without a trusted soldier like Brees to consult and scheme with along the sidelines.
Soon after his sudden retirement last winter, Sean Payton was lured into broadcasting with Fox Sports.  Drew Brees tried broadcasting, too.  The future Hall-of-Fame quarterback lasted just one year working for NBC Sports in 2021.
Drew Brees' former boss would become a "one-and-done" broadcaster this year.
When he was signed by Fox Sports, it was initially rumored that Sean Payton might become one of the in-booth announcers for NFL game telecasts.  Instead, he worked as the fifth "football guy" in the studio during the Fox Sunday NFL telecasts with Terry Bradshaw, Jimmy Johnson, Howie Long, and Michael Strahan.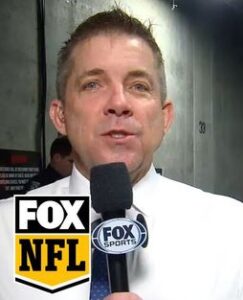 Though his television commentary was usually accurate, Sean Payton's television persona simply wasn't as dynamic as his sidelines persona.
Coach Payton seemed to be at his happiest when scheming football plays to surprise the opposing team at just the right moment.  With that 63% career winning percentage in New Orleans, Sean Payton made the right calls most of the time in 15 years with the Saints.
Sean Payton's coaching trademark was getting his players to buy-in to his unique game plans.  The coach was known for outsmarting most opposing NFL coaches and teams by exposing their weaknesses at crucial points of the game.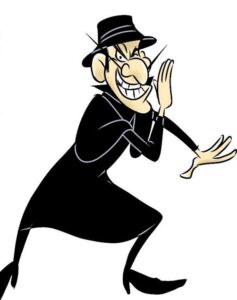 He seemed to be happiest in this very competitive environment where he was matching wits other NFL coaches.
There are several very smart NFL head coaches such as New England's Bill Belichick, Seattle's Pete Carroll, and Baltimore's John Harbaugh.
With NFL talent so evenly disbursed across its 32 franchises, a team which has a smarter-than-average head coach with a better-than-average winning record becomes a clear advantage.  As the players start to believe in their head coach's approach to the game, momentum builds within the locker room.  The football players gain confidence that they will be the best prepared team on the field every week.
New Orleans Saints fans saw that dynamic at work since 2006.
Coach Sean Payton always had his team sharp and playing with a confident edge.  The team fully bought into his game plans.  With Drew Brees operating the offense with precision every single week, the Saints offense became a Swiss Army knife with multiple tools to move the football downfield.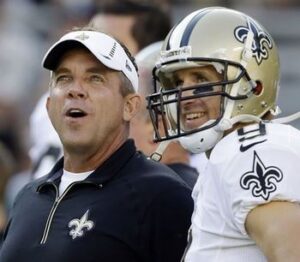 After a year out of the daily grind of coaching, Sean Payton seems like he's ready get back to work on the sidelines again.  He will saddle up and ride into Denver to rejuvenate Bronco Nation.
It won't be an easy task.
Instead of having a team-oriented leader like Drew Brees, Sean Payton will inherit a prima donna at the helm of his offense in Denver.  Former Seattle Seahawks quarterback Russell Wilson was trade to Denver last season and signed a new $50 million per season deal covering (gasp) five years.
The Denver Broncos players realized that the team has just agreed to pay their quarterback 25% of the overall salary allocated to the 53-player team.  Reports indicated that Russell Wilson's ego has caused locker room issues in Denver this season.
The Broncos posted a 7-10 record in 2021 with a revolving door of mediocre quarterbacks.  With Russell Wilson and his $50 million/year contract, the Broncos fell further in 2022.  The team's rookie head coach (Nathaniel Hackett) was fired two weeks before the end of his first season as the Broncos finished with a 5-12 record this year.
The Denver Broncos have now posted a losing record in six consecutive seasons.
The football team was sold in June, 2022 to a group led by a couple of heirs of the Sam Walton (WalMart) family for a hefty $4.6 billion.  The team's new owners did not buy the Denver Broncos thinking that they were going to lose money on their investment.
The Denver Broncos are one of the original teams from the American Football League.  Beginning in 1960, the Broncos and their iconic Mile High Stadium (Denver's altitude is 5,280 feet) became the Rocky Mountain region's first major league sports franchise.
Like the New Orleans Saints, the Denver Broncos have developed a very passionate fan base.
The Broncos became part of the NFL in 1970 as part of the AFL/NFL merger.  The team had never won a Super Bowl championship until 1997 when Hall-of-Fame quarterback John Elway led the Broncos to their first of three titles.  Denver captured a rare Super Bowl repeat the following year as Elway was named the MVP in the final football game of his legendary NFL career.
In 2015, former Indianapolis Colts' quarterback Peyton Manning delivered Denver to its most recent Super Bowl trophy.  He would retire after the next season.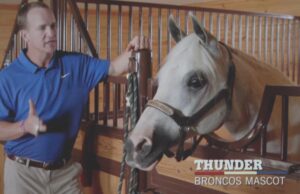 Beginning in 2016, Denver's quarterbacks (ironically drafted or signed by John Elway as the team's General Manager) included names such as Brock Osweiler, Trevor Siemian, Paxton Lynch, Case Keenum, Joe Flacco, Drew Lock, Brandon Allen, Jeff Driskel, Brett Rypien, and Teddy Bridgewater.
It is easy to see how Bronco Nation believed that their favorite football team needed to sign another Hall-of-Fame type of quarterback in order to return into the winner's circle.  By making the deal to acquire Russell Wilson from Seattle, the team's new owners are on the hook for this $250 million (over five years) investment.
One season down, four to go for "The Russell Wilson Experience" in Denver.
Enter Sean Payton.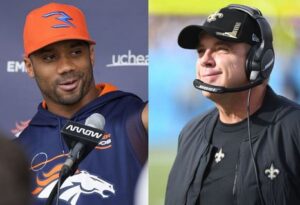 By hiring the former Saints legend, the Denver Broncos are wagering another $20 million per season that the coach will help turn the franchise into a winner once again.
Prior to every Denver Broncos home game, a purebred white Arabian stallion horse gallops onto the field at Mile High Stadium to thunderous applause while leading the Denver Broncos players into battle.  The team's mascot is known as Thunder.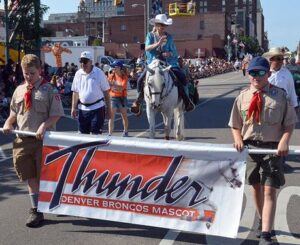 He even has his own webpage!
With the hiring of Sean Payton to coach the Denver Broncos, the rest of the AFC West has just heard the thunder.  The question now becomes whether the former Saints coach can capture lightning in a bottle for the second time in his NFL head coaching career.
Based on what Sean Payton accomplished over 15 years in New Orleans, Saints fans have little doubt that Denver just found the right man for the job.