Podcast: Play in new window | Download
Subscribe: RSS
Congratulations to the 15-0 national champs – the Georgia Bulldogs!         
If you stayed awake to watch the entire Monday night College Football Playoff finale between the Georgia Bulldogs and TCU Horned Frogs, you must be a Georgia fan or an insomniac.
The game (at least, that's what it was advertised as being) was dominated from start to finish by Georgia.  The Dawgs simply obliterated the Frawgs 65-7.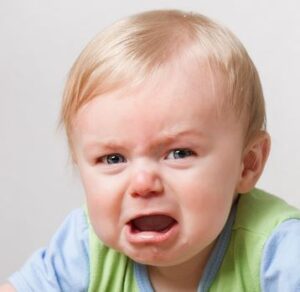 TCU's Road Toads were crushed beyond recognition on Monday night.  Even the team's unofficial mascot, the Hypnotoad, was drowning his sorrows after the loss.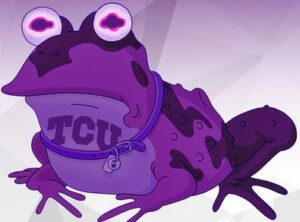 It was so ugly that one of my favorite TV characters, Jed Clampett, might have uttered the most appropriate words to summarize this game.  "Pitiful.  Just pit-i-ful!"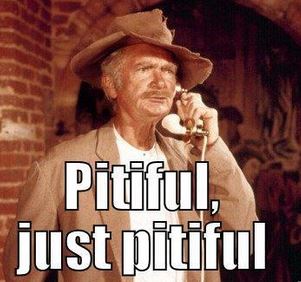 After the first quarter, Georgia led 17-7.  At the half, the Dawgs led 38-7.  After three quarters, the TCU deficit grew to 52-7.   If Georgia's kicker had not missed an extra point on the final touchdown of the game in the fourth quarter, the final score would have been 66-7.
TCU fans who traveled to Los Angeles, spent a lot of money on tickets and accommodations, and then had to travel back home again deserve the remainder of this week and weekend to mourn.   They had a terrific season – before Monday night, that is.
Georgia's elated fan base may still be partying in Los Angeles today.  They deserved the win.
But the Rest of Us Want to See a Different SEC Team in the Title Game next Season!
As for Georgia, I have now gone full circle on how I feel about them in just one year.  Last season, I really wanted to see Georgia win its first national championship since Hershel Walker's team back in 1980.  I was happy to see last year's team finally break through.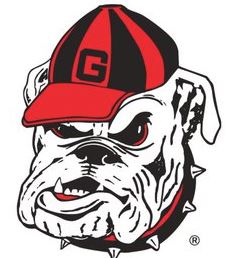 After watching most of the game on Monday against TCU, I now want Georgia football to be quarantined for a full season to make sure that the Dawgs cannot return again for a third straight year.
You've rightfully earned your place atop the college football world, Georgia!  That said, most of us college football fans will be rooting hard to see someone else from the SEC (yes, even Alabama) emerge to have a chance to play in the national championship game next season.
Two titles in a row are terrific for Georgia.  Just don't wear out your welcome, Dawgs!
As Expected, This Lopsided Game was a TV Ratings Bomb!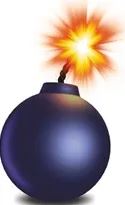 For ESPN and their family of networks, Georgia's start-to-finish complete demolition of TCU brought the lowest number of television viewers in the history of the College Football Playoffs.
Though 17 million people tuned in to watch at least a portion of the game, Monday's Georgia vs. TCU finale was the lowest rated college football championship contest in the entire BCS and CFP era.
Even worse for ESPN, this year's game had a 23% decline in viewers in the highly sought 18-49 age group.   Imagine how advertisers who paid top dollar for a spot during the fourth quarter of the game must have felt.
Can you spell "R-E-F-U-N-D"?   From what I understand, the unhappy sponsors will either be charged a lower rate (based on the game not delivering a certain minimum number of viewers) or be offered a "credit" toward future ad buys on ESPN.
For the entire bowl season, the television ratings for all bowl games dropped this year.  About 2.42 million viewers watched an "average" college bowl game compared to last season's estimated 2.65 million TV viewers.   Though it may not sound like much, that is a 9% loss of television audience in just one year.
Other Pleasant Surprises this Season
In addition to TCU's magical year, there were two Louisiana schools which performed much better than even their most loyal fans expected this season.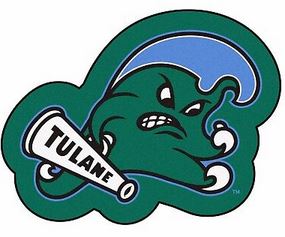 Tulane's incredible rally to beat USC in the Cotton Bowl was like watching a made-for-TV movie!  A 12-2 record coming off a 2-10 year was just fabulous.  The Greenies have finally returned to football relevance once again!   Perhaps it's time to new that rivalry with their neighbor just 70 miles to the north…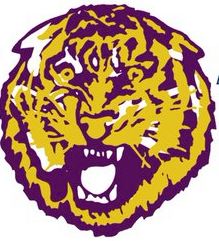 Speaking of…LSU's SEC West title came as big surprise to Tigers fans, too.  Coach Brian Kelly made an immediate impact with his coaching style.  LSU played with more poise and discipline than Tiger fans have seen in decades.  With strong recruiting and the establishment of a new winning attitude, LSU is poised for growth.  Now, if they can just find a new Special Teams coach…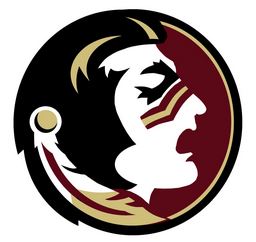 The Florida State Seminoles are back, too!  Even though FSU didn't win the ACC title, the team's 10-3 record and Top Ten ranking at the end of this season already has fans excited about the possibilities in Tallahassee this fall.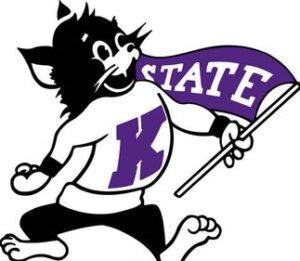 Kansas State quietly ascended the ladder in the Big 12 this season and is now becoming a force to be reckoned with.  After beating TCU in the Big 12 title game, the 10-4 Wildcats learned how much more they need to improve after losing to Alabama in the Sugar Bowl.  Coach Chris Klieman is a proven winner – at North Dakota State and now at K-State.  They need to keep him around!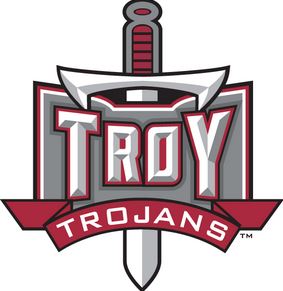 The Troy Trojans just finished a Tulane-like season, too.  After a 5-7 finish in 2021, Troy posted a school record 12-2 mark this year and a Top 20 final ranking for the first time in school history.  Troy won eleven straight games to end the season including a bowl win over a good UTSA team.  Troy's 40-year old rookie head coach Jon Sumrall is someone to keep an eye on!
FCS – How 'bout Those South Dakota State Jackrabbits?
While you may have been watching the NFL games last Sunday, ABC televised the championship game of the smaller division FCS between defending champion North Dakota State and their nearby rival, South Dakota State.  The city of Frisco, Texas (north of Dallas) was invaded by thousands of football fans from the frozen Dakotas last weekend.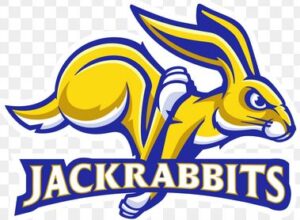 The 14-1 Jackrabbits of South Dakota State grabbed their first FCS national championship by defeating North Dakota State 45-21 in Frisco, Texas on Sunday.  The legendary Bison of North Dakota State had won nine FCS titles in the past eleven seasons.
In previous years, the FCS college championship game has been played on a Saturday afternoon.  This year's game drew just 1 million Sunday afternoon viewers to ABC.  That is significantly down from 1.32 million last year when the game was played on Saturday and shown on a minor cable affiliate (ESPN2).
Who made that boneheaded choice to compete with the NFL for viewers?
A media source revealed that the senior director of programming for ESPN was quoted back in September as saying: "Being up against the NFL is what it is. College football fans will find it and it will do fine."
If this person is still employed, here are two rules to remember in the future.
NEVER compete against the NFL for television viewers
See Rule #1
I hope ABC will return this enjoyable college championship game to its former Saturday afternoon time slot next season.
Congratulations to the South Dakota State Jackrabbits for finally breaking through!  They earned the championship trophy this season.
How did SwampSwami's College Football Bowl Predictions Do?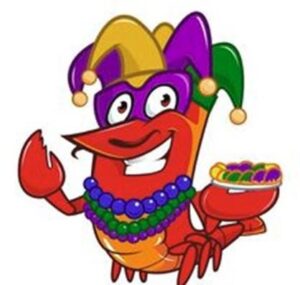 I'm glad that you asked!
For the 42 college bowl games played, my SwampSwamiSports.com rankings correctly selected 24 winners against 18 losses.   That equates to a 57% winning percentage.  Not great, but not bad.
The two worst match-ups came from Sunbelt Conference teams.
South Alabama (#14 in my final regular season rankings) was destroyed 44-23 by my #47-ranked team, Western Kentucky.  Also from the Sunbelt Conference, the #21-ranked Coastal Carolina was mauled 53-39 by #53 East Carolina.
Ouch!
Fortunately for the Sunbelt Conference, the league champion Troy Trojans finished 12-2 with a hard-fought win 18-12 win over Conference USA's UT-San Antonio (11-3) in the Cure Bowl in Orlando.
There is no doubt that my regular season rankings allow a few teams from some of the lesser conferences to hold a higher ranking than they are usually given by the AP or in the Coaches' Poll.
I'm OK with that!  Your author believes (1) no rankings should take place at least until the completion of the first month of the season and (2) wins over other good teams during the regular season should carry more weight and (3) Any preseason hype by the media (such as for Texas A&M and Miami this year) should not be considered when ranking the teams each week.
In Conclusion…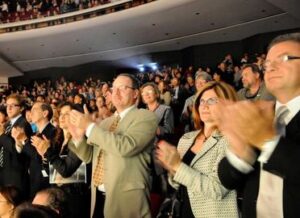 Congratulations to unbeaten Georgia Bulldogs and the FCS champs, South Dakota State.  Both of those teams left no doubt on the football field about who was the top team in their respective divisions.
With college sports' new game of musical chairs (the NCAA's transfer portal) and NIL cash luring players to switch schools over the next few months, it is hard to predict how next season will go.
Here are a few questions which I'm already pondering at the close of this college football season: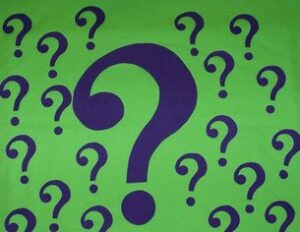 How much will Deion Sanders be able to do to resurrect the Colorado Buffaloes program?
Will Texas freshman sensation Arch Manning be a smash hit or yet another 5-star dud?
Will Coach Nick Saban's Alabama Crimson Tide return to the top again next year?
Will Michigan Coach Jim Harbaugh leave for the NFL?
With a relatively easy schedule next year, will Georgia actually 3-peat?
Will Georgia quarterback Stetson Bennett (a former walk-on who now has two national championships) be drafted by any NFL team?  How about Atlanta???
We will learn more in less than eight months.  I can't wait!