Podcast: Play in new window | Download
Subscribe: RSS
As both the NFL and college football seasons have passed the ten-week mark, hope is surging for the fans of some teams.  Meanwhile, a harsh reality is sinking in with others.  If we were to magically go back (just a few months ago) to the beginning of the NFL and college football season, you might be quite surprised by some of the oddities of this 2022 season: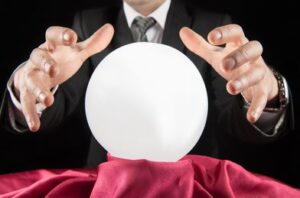 College Football:
Oklahoma Sooners – As usual, the Sooners were expected to be a contender in the Big 12 Conference in 2022.  After losing last weekend at 4-6 West Virginia, Oklahoma's record is now just 5-5 with two games to go.  OU fans are a bit spoiled.  Their favorite football team hasn't lost more than two games in a season in the past seven years!  This Saturday, the Sooners will host intrastate rival Oklahoma State (7-3) in the annual Bedlam Series game.  Oklahoma will then finish the season with a tough road game at 5-5 Texas Tech.
You have to go back to the disastrous three-year record of former head coach John Blake (1996-1998) to find a Sooners football team which has lost six games in a season.  This is the first season for new head football coach, Brent Venables.  If OU has another season like this, there is a very good chance that Coach Venables may not last three years like John Blake did.
TCU Horned Frogs – Be honest.  Did anyone believe that TCU would be 10-0 at this point in the season?  The Big 12 media didn't believe in the Froggies, either.  They voted TCU to finish #7 in this ten team league which, for some reason, still calls itself the Big 12.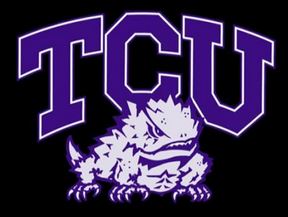 Coming off a 5-7 record last year in which their long-time football coach Garry Patterson stepped down, new coach Sonny Dykes is being touted for national "Coach of the Year" honors.  TCU's "secret sauce" has been the combination of a quick-strike offense which can score from any place on the field and its underrated defense which keeps the team close in tight games.  TCU won a 17-10 defensive battle on Saturday with 104,000 screaming University of Texas fans trying to shake them.  It didn't work.  These Frogs don't back down!
Alabama Crimson Tide – Alabama was widely regarded as the nation's top team coming into the 2022 football season.  Now 8-2, Alabama's two losses have come on a game-ending field goal at Tennessee and a surprising two-point conversion in overtime at LSU.  However, Alabama was also fortunate to win a 20-19 game at Texas to start the season and survive a scare from Texas A&M (now 3-7) with a 24-20 win at home in October.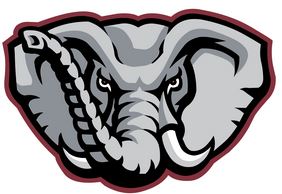 Alabama has nearly zero chance of becoming one of the four teams in this year's College Football Playoffs.  The team's perpetually intense coach, Nick Saban, looks a bit tired on the sidelines this season.  Despite having a returning Heisman Trophy winner at quarterback in Bryce Young and another Heisman candidate on the defensive side of the ball in Will Anderson, Jr., this Alabama team is playing without passion and commits far too many penalties.  Bama is being flagged an average of 8.3 times per game.  That puts the Crimson Tide at #124 out of 131 major college football teams.  Coach Saban's championship teams did not make mental mistakes very often.  This team does.
LSU Tigers – OK, I plead "Guilty"!  I believed that LSU would be fortunate to have a 7-5 record in 2022.  With a new coach (Brian Kelly from Notre Dame) and just 39 scholarship players remaining after last year's 6-7 team, most reasonable LSU fans would agree that a winning season in 2022 would be considered a success and a building block toward the future.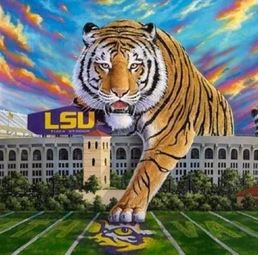 Wrong!  Brian Kelly's biggest success this season at LSU (now 8-2 and winners of the SEC West) has been to provide some much needed adult supervision and leadership to a group of very talented football players.  Unlike Alabama, the Tigers appear to be having fun while playing very disciplined football every week.  The talent pool at LSU has always been deep.  The ability to harness that talent and play smart football has been missing ever since some guy named Nick Saban left Baton Rouge in 2004 to coach the NFL's Miami Dolphins.
College Division – Honorable Mention Surprise Teams– We've beaten-up on disappointing Texas A&M (3-7) plenty in this column.  Don't forget about other "How did this happen to us?" 5-5 teams such as Miami (FL), Michigan State, Wisconsin, and Arkansas.
On the positive side, we should celebrate teams like 9-1 North Carolina, Coastal Carolina, and (yes, though it pains me to do so) USC.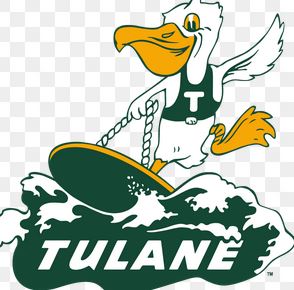 Tulane's 8-2 start has been a big happy surprise in New Orleans.  Meanwhile, the state of Alabama now has three teams with an 8-2 record.  Sunbelt Conference members South Alabama (from Mobile) and Troy join Tuscaloosa's University of Alabama with eight wins and just two losses.
NFL:
NFC East – Long regarded as the worst division in professional football, today's standings reveal that all four teams are now at or above the .500 mark late in the season.  On Monday night, the lowly Washington Commandos (my personal nickname for this team) shocked the world by handing formerly unbeaten Philadelphia their first loss – in Philly!  The Eagles dropped to 8-1 with the loss and lead the equally-surprising 7-2 New York Giants by just one game.  The Dallas Cowboys are still lurking at 7-3, while Washington improved to 5-5 with last night's surprising victory.
NFC South – If you're looking for disappointing teams, look no further than the NFC South division in 2022.  Though Tampa Bay finally reached 5-5 with a win in Germany last week, the rest of the division is under water with little chance to resurface.  As chronicled here, the New Orleans Saints have been the biggest disappointment within this group.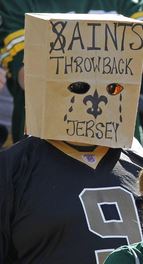 Coach Dennis Allen's job is now hanging by a thread after WhoDat Nation is unhappy with the lack of effort being shown by their 3-7 team.  Atlanta (4-6) and Carolina (3-7) weren't expected to be contenders.  Any team which finishes the season above .500 will likely win the NFC South.
NFC West – When the 2021 Super Bowl champion Los Angeles Rams are in last place at 3-6 and the 2021 cellar-dwelling Seattle Seahawks are leading in 2022, you have to scratch your head and wonder what has changed.  For the Rams, the team lost its veteran anchor of the offensive line, Andrew Whitworth, to retirement.  The Rams offense hasn't been the same.  For the Seahawks, the loss of long-time quarterback Russell Wilson has resulted in a rejuvenated team.  Perhaps Wilson was a clubhouse cancer after all.   His new team in Denver is currently just 3-6.  Regardless, the 6-4 Seattle Seahawks still lead the NFC West.  The Seahawks need to keep winning as the San Francisco 49ers are starting to gain ground.
Minnesota Vikings – Skol, Vikings!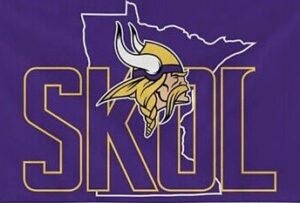 This NFC North team is now 8-1 and is tied with Philadelphia for the best record in the entire NFL.  Sporting a new head coach in Kevin O'Connell, the Vikings are off to their best start since 2009.  The team's loyal fans desperately want the Vikings to sail into a Super Bowl game this year for the first time since (are you ready?) 1976!  Let's not remind Vikings fans that they (like Buffalo) are 0-4 in the big game.  This year's Vikings have a balanced and high scoring offense along with a "bend-but-don't-break" defense.   More importantly, Minnesota now has an incredible five game lead over both Green Bay and Detroit in the NFC North.
The road to the NFC Championship may go through Minnesota in January!