Podcast: Play in new window | Download
Subscribe: RSS
To the surprise of virtually no one, the national odds makers have made two SEC football teams as betting favorites to participate as part of this year's four-team College Football Playoffs.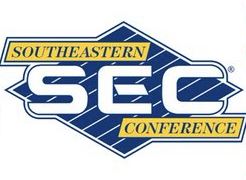 America's bettors are selecting Alabama to win it all in 2022.  Ohio State is barely edging out last year's champion Georgia for the #2 spot.  According to Vegas, the #4 team will be Clemson.
Sound familiar?
SEC West stalwart Alabama features the returning Heisman Trophy winner (Bryce Young) at quarterback and a likely Heisman candidate anchoring the defense (Will Anderson, Jr.).   Last year's national champion Georgia Bulldogs will return with quarterback Stetson Bennett to once again operate an offense like an experienced surgeon this season.  Both teams should be really good in 2022.
So, who's #3 in the SEC?
Being the third-best team in the SEC may not sound very exciting.  However, you never know when either Alabama or Georgia might have to deal with some unforeseen difficulties this year, either.
Despite all of the constant media attention given to Bama and Georgia, there are several other teams which will make some noise in the SEC this season.  Let's take a closer look at a few other teams which might be part of the SEC title discussion in early November.
#6 Texas A&M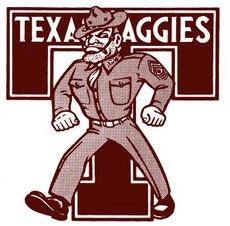 The Texas Aggies now have a target on their backs after their head coach got into a barking match with the long-time King of the SEC, Nick Saban.  Jimbo Fisher was offended after Alabama coach Nick Saban accused the Ags of buying-up many of the top high school recruits with millions in NIL money courtesy of A&M's deep pocketed and quite enthusiastic Former Students.
In Austin, Texas, the burnt orange brigade of college football fans can't get enough of this story.  Many Texas Longhorn fans have never liked A&M's "attitude", either.   I suspect that they will be pulling for Bama when the Aggies visit Tuscaloosa in October.
Texas A&M will have three home games against teams ranked in the AP preseason Top 25.  Beginning on September 17, AggieLand will host #16 Miami (Florida) and then receive a visit from #19 Arkansas the following Saturday.   The long-awaited game at #1 Alabama happens two weeks later on October 8.
After that, the Aggies will host #21 Ole Miss on October 29 and then finish the season against an LSU team which owns an 8-2 advantage over Texas A&M in the past decade.
The schedule is tough, and I think the Aggies are overrated to begin the season.
Prediction:  8-4
#19 Arkansas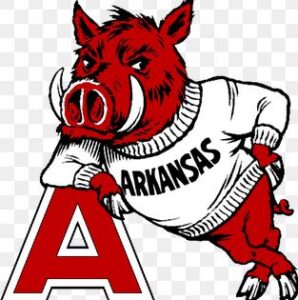 The Razorbacks have slowly crawled out of basement of the SEC West.  This team has become a legitimate force to be reckoned with after just two seasons under Coach Sam Pittman.   After last year's 9-4 finish, the Hogs may find out how high the ceiling is this year.
Arky features a senior quarterback in K.J. Jefferson.  He's just as likely to run as pass.  Arkansas' running game was dominant last year, but their opponents have had an entire off-season to study it and know what is coming.
Arkansas' football schedule begins with a home opener against #23 Cincinnati.  The Hogs have a brutal four week stretch playing at #6 Texas A&M, a home game against #1 Alabama, at rival Mississippi State, and a road trip to play #25 BYU.   Later, Arky plays back to back games against LSU (at home) and goes to play at #21 Ole Miss.
Prediction:  8-4
#20 Kentucky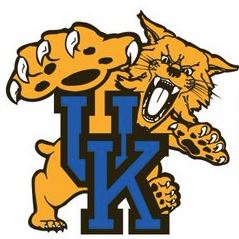 Yes, Kentucky plays football, too!  Under head coach Mark Stoops, Kentucky won ten games last season and remains a threat to win a lot of games this season.  Quarterback Will Levis may be selected by the NFL as a first round pick next spring.  If some of the new receivers step-up this fall and help the Wildcats to score enough points, Kentucky's defense is good enough to give them a chance to win in any tight match-ups.
In reviewing the Kentucky schedule this year, the Wildcats will face just two ranked opponents.  They will travel to play at #21 Ole Miss on Saturday, October 1 and host #3 Georgia on November 19.   Road trips to both Florida and Tennessee will be quite important, too.
With a relatively light schedule and a solid defense to count on, I like Kentucky's chances this season.
Prediction:  9-3
#21 Ole Miss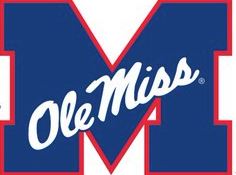 With innovative football coach Lane Kiffin calling the shots, the Ole Miss Rebels are receiving a reasonable amount of national respect with a #21 ranking.  However, there are a lot of important question marks – especially at quarterback.   With days to go until the season opener against Troy, the starting quarterback situation at Ole Miss is unknown.  The battle between holdover sophomore Luke Altmeyer and USC transfer Jaxson Dart (a great name for a quarterback, eh?) indicates that Coach Kiffin may alternate these players until one of the two emerges as the on-field leader.
Like Kentucky, Ole Miss' early schedule (Troy, Central Arkansas, at Georgia Tech, and Tulsa) should give the Rebels a good start.  Kentucky pays a visit to Oxford on October 1 and then the Rebels finish with a brutal 5-game final stretch.  Starting with road trips to LSU and #6 Texas A&M, Ole Miss will then host #1 Alabama, travel to #19 Arkansas, and end at home with the annual Egg Bowl game against intrastate rival Mississippi State.
Ole Miss will give us a few wildly entertaining games.  They are also known to underperform at times, too.  Since the head coach doesn't have confidence in the starting quarterback yet, I wouldn't bet the farm on Ole Miss in 2022.
Prediction:  7-5
Tennessee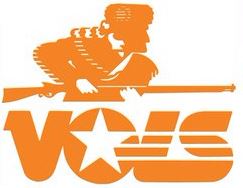 Like Ole Miss, Tennessee has the opportunity to torpedo the post-season plans for more than one ranked team this season.  Second-year coach Josh Heupel (a former quarterback) has helped revive Tennessee's offense in just one season.   If the Vols defense can become more consistent, this is the type of team which can outscore any ranked opponent and upset the College Football Playoff favorites this season.
Are you listening Alabama and Georgia? 
The Tennessee schedule features four teams in the AP Top 25 preseason poll.   After an early trip to #17 Pitt, the Vols season will depend on the outcome of a six game stretch.  A home game with Florida, a road trip to LSU, a home game with #1 Alabama and, two weeks later, with #20 Kentucky, and a road trip to Athens to play #3 Georgia.  Ouch!
I think Tennessee will pull at least one stunner this year.  However, the Vols usually find a way to lose at least one game every season which leaves you scratching your head.
Prediction:  8-4
LSU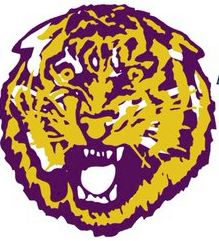 The Tigers fired Louisiana native coach Ed Orgeron (who is probably still relaxing on a Florida beach right now) and broke the Bayou State's piggy-bank to sign former Notre Dame coach Brian Kelly.  There is no question that the discipline on LSU's team will be improved to help keep LSU close in a few ball games.  Like Ole Miss, LSU's quarterback play is unsettled to start the season.  There are holes to fill on the defense, and the team lost a placekicker to the NFL, too.  The good news is that LSU's talented bench is deep enough to rise to the occasion in 2022.
After a relatively benign first month, LSU's schedule for October and November is quite challenging.  Other than a mid-November home game with UAB (9-4 in 2021), LSU must play SEC games at Auburn, host Tennessee, travel to Florida, host #21 Ole Miss and #1 Alabama, travel to #19 Arkansas, and finish at #6 Texas A&M.  Now you know why so many people aren't very confident about LSU's chances this season.  I agree.
Prediction:  7-5
Auburn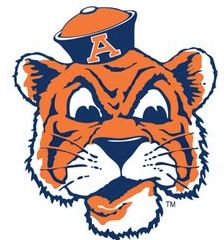 In case you missed it, Auburn's Athletics Director Allen Greene was sent packing last week.  Football coach Bryan Harsin (who was hired by Greene) was already was sitting on the hot seat after a 6-6 regular season during his first year on the Plains.
Auburn's season is setting-up as almost a mirror image of LSU.  Both teams have an uncertain quarterback situation, holes galore to fill on the squad, and a very difficult closing schedule.   Auburn's October and November is filled with five ranked teams.  The Tigers play at #3 Georgia, at #21 Ole Miss, at home for both #19 Arkansas and #6 Texas A&M and a final road trip to #1 Alabama.
If Bryan Harsin can get this team to finish 8-4 or better, he should not be fired.  He should be considered for national Coach of the Year honors!
Prediction:  6-6
Florida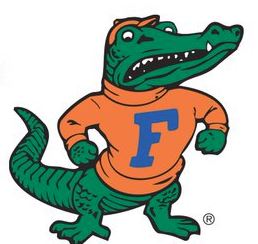 There is a new head coach in Gainesville this season as Billy Napier (formerly from Louisiana-Lafayette) takes over.  The Gators' talent has been declining, but Coach Napier's recruiting prowess is starting to show.  Quarterback Anthony Richardson was expected to be an SEC superstar last year, but he didn't handle the pressure well in his first year.  With a new coach at Florida, Richardson must rise to the occasion this year if the Gators are going to compete for an SEC East title.
If Florida can upset #7 Utah and/or #20 Kentucky in its first two games of the year (both at home), look out!  Florida's schedule eases a bit until back-to-back road games at #3 Georgia (well, in Jacksonville) and #6 Texas A&M coming down the stretch.
We're going to find out if Florida's coaching has been the problem or were the players simply not as good as previously advertised.  I expect both will perform better in 2022, and the Gator fans will start to feel better by season's end.
Prediction:  8-4
Hey, what about the rest of the SEC?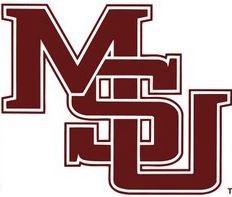 I have reviewed the talent and schedule for Mississippi State, South Carolina, Missouri, and Vanderbilt.  Though I believe that the MSU Bulldogs have the best chance to post a winning record of this bunch, a record of 7-5 may be the ceiling for this group of SEC teams in 2022.
Drum roll, please!  Who will be #3 in the SEC this year?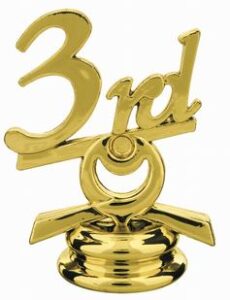 Your faithful prognosticator is forecasting the SEC bronze medal for a 9-3 season going to Kentucky! 
However, I have picked an 8-4 finish for four teams – Texas A&M, Arkansas, Tennessee, and Florida.  This group of contenders will cause some heartburn for Bama and Georgia this year.
SEC – Final Forecast:
Don't believe the preseason media hype.  I don't see either Alabama or Georgia running the table and going undefeated for the entire regular season of play.  Both teams will face some really tough tests in 2022.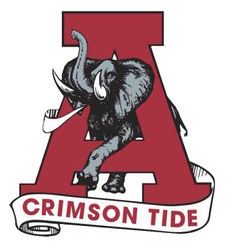 Alabama has stockpiled some of the best players in the country (as usual) plus there is a "want to" bonus factor this year to avenge a season-ending loss to Georgia in last year's national title game.  Bama coach Nick Saban seems to manage his teams from getting too excited or too down during a long football season.   Once Bama loses its first game in a season, Coach Saban starts to salivate knowing that he will be receiving the full attention of his team for the remainder of the year.  It's almost like he hopes his team will lose one regular season game, so he can get them to re-focus on the big prizes.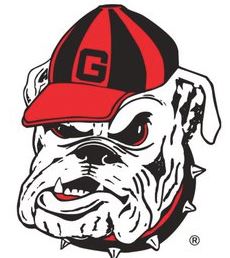 Georgia is vulnerable in 2022.  After losing 15 players into the NFL following last year's national championship, Coach Kirby Smart will face some new challenges.  The good news is that the decades of pressure to win the school's first national championship since 1980 has been lifted.  In 2022, I believe that the a post-championship lack of focus mixed-in with a group of less experienced players means that Georgia's path to the SEC championship will be much more difficult this time around.  Weird things can and do happen during a long SEC football season, but I don't see Georgia slipping on enough banana peels to keep the Dawgs out of the league's finale in December.
Yes, it's probably going to be Alabama (11-1) vs. Georgia (10-2) in another SEC Championship game once again.  This… is a recording…