Podcast: Play in new window | Download
Subscribe: RSS
Welcome back to football season!
Before we cover your favorite NFL team, it's time to celebrate the 50th anniversary of America's favorite team.  Yes, the world-famous Dallas Cowboys cheerleaders are 50 years old in 2022!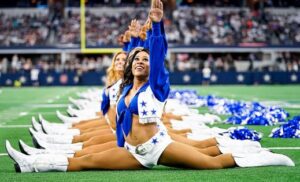 A recent story profiled the interesting history of the Dallas Cowboys cheerleaders.  They have traveled the world together, starred in a 1979 TV movie, and have been featured in a reality television show.
Despite the fact that these young ladies practice their dance routines up to five times per week and perform at every Dallas home game, they were paid a measly $15 per game from their inception in 1972 all the way through the 1996 season.
Fortunately, the pay finally improved.  The current 36-person Dallas Cowboys cheerleader team receives an hourly wage for each practice and $400 for their game day performances.
Meanwhile, the Cowboys' goofy cartoon-like mascot named Rowdy has been paid $65,000 per year for his work.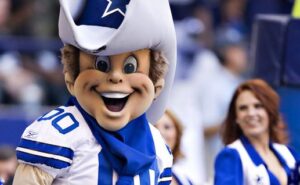 Go figure.
Perhaps it might be a little payback karma that the Dallas Cowboys football team has not appeared in a Super Bowl for the past 26 seasons.
Around the NFL this coming season, some cities are stoked knowing that their team has a good chance to be a Super Bowl contender.  However, other cities will be watching more college football as the season progresses to guess who should be their team's next #1 pick in next spring's NFL draft.
THE PRETENDERS: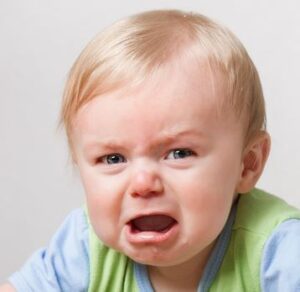 It is going to be difficult to stay hyped for the entire 17-game regular season if you live in cities like Houston, Jacksonville, New York City (Jets or Giants), and Detroit.  Should any of these football teams post a winning record in 2022, it is most definitely party time!  I wouldn't bet on it, though.
THE MUDDLED MIDDLE: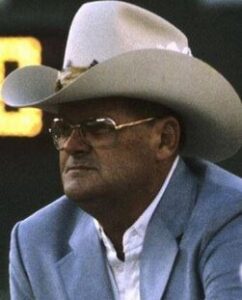 Longtime NFL head coach Bum Phillips was known for his famous one-liners.  He once said, "There's two kinds of coaches.  Them that's fired, and them that's gonna be fired!"
We might be waving goodbye to long-time Seattle Seahawks coach Pete Carroll by the end of this season, too.
The Seahawks lost franchise quarterback Russell Wilson to the Denver Broncos and then failed to add a quality starting quarterback to their roster in the offseason or via the draft.  When your team is counting castoff quarterbacks such as Drew Lock and ten-year veteran Gino Smith while playing in the same division as the Super Bowl champion Rams and the San Francisco 49ers, it may be a long year.  The rain in Seattle should help mask the tears of long-time Seahawks fans.
Speaking of sad sacks, it's time to mention the Cleveland Browns.
As covered here several times in recent months, the team's recently acquired quarterback Deshaun Watson remains suspended through Game 11 this season.  By then, the Browns (who play in a very competitive division with defending AFC Champion Cincinnati, Baltimore, and Pittsburgh) should be reduced to a spoiler team.
After reviewing each team's schedule, playoff chances are iffy this year for AFC teams in Miami, New England, Tennessee, Denver, and Las Vegas.  Miami is the sports media's most hyped team in 2022.  Though I wasn't born in Missouri, you've gotta "Show me".   Likewise, New England may have the best coach in the NFL, but this year's Patriots roster seems quite pedestrian.
Over in the NFC, I believe the teams which will be staying home for the playoffs include Philadelphia, Arizona, Chicago, Washington, Atlanta, and Carolina.  I can hear to howls from Philly fans already.  However, it won't matter which team emerges from the weak NFC East to make the playoffs.  That team will be one and done.
THE CONTENDERS – AFC: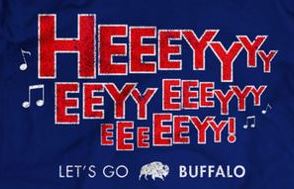 Now, we get serious.  It's time to take a closer look at my group of Super Bowl contenders.
The odds-on favorite to go to the Super Bowl in 2022 is an AFC East team which many NFL fans have been rooting 32 years to get just one more chance.
The Buffalo Bills famously played in four consecutive Super Bowls from 1990-1993.  Incredibly, they went 0-4.
Last year, many felt like Buffalo was once again poised to return to the big game.   Unfortunately, the Bills lost to Kansas City in the second round of the playoffs.  The NFL has even changed the postseason overtime rules after the Bills never even touched the football in OT against KC last year.
This year's Buffalo Bills team and their loyal fans are hungry to go all the way.
As we again remember colorful coach Bum Phillips, he once said of his Houston Oilers football squad, "One year ago, we knocked on the door. This year, we beat on the door. Next year, we're going to kick the son of a gun in." 
Buffalo fans may want to keep that door repair guy's phone number on speed dial in early 2023.
The reigning AFC champions in Cincinnati are ready to prove that they were no fluke last season.   Led by the talented Joe Burrow at quarterback, the Bengals spent a lot of money to shore-up their offensive line to help protect their investment.  If Joey B. can continue to throw touchdowns to his all-star receiving group, the Bengals should win the AFC North again and be in the mix for playoff time.
Remember the San Diego Chargers?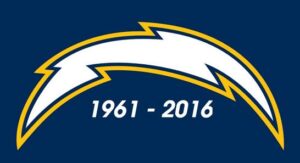 The team owner finally "bolted" (get it?) San Diego a few years ago and now shares an expensive football stadium in Los Angeles with the NFC's Rams.  The Chargers are this year's fashionable pick to win a very competitive AFC West.  Led by rapidly improving quarterback Justin Herbert, the Los Angeles Chargers offense can score points with ease.  Whether their defense has improved enough to make this team into a Super Bowl contender remains to be seen.
Last but not least in the AFC, don't forget about the Indianapolis Colts.  As the best team in a very weak AFC South (which includes Tennessee plus woeful Houston and Jacksonville), the Colts added veteran NFL quarterback Matt Ryan from Atlanta.  With running back Jonathan Taylor still getting plenty of carries, Matt Ryan's passing skills, and a schedule against the weakest teams in the AFC, the Colts may hold the home field advantage come January.
Summarizing the AFC, I'm looking for Buffalo, Cincinnati, Los Angeles Chargers, and the Indianapolis Colts to be the regular season division winners.   I see Kansas City, Baltimore and Pittsburgh comprising the remainder of this season's AFC playoff party.
THE CONTENDERS – NFC: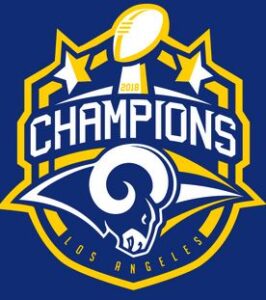 Our NFC discussion should rightfully start with last year's Super Bowl winners, the Los Angeles Rams.
The NFC West featured a terrific battle in 2021 between Los Angeles and the San Francisco 49ers.  Look for more of the same this year.
The Rams' All-Pro offensive tackle Andrew Whitworth finally retired with his Super Bowl ring.  He leaves a huge void in both talent and leadership.  Meanwhile, 34-year old quarterback Matthew Stafford's throwing elbow has been giving him problems during the preseason.  It's very hard to repeat as Super Bowl champions.  I don't think the Rams will, either.
The San Francisco 49ers are hungry.  They lost a heartbreaking NFC Championship game to the Rams last year by just three points.   The team elevated last year's highly hyped first round draft pick, Trey Lance, into the starting quarterback job in preseason.  The jilted starter from last year's team, Jimmy Garoppolo, was expected to be sent packing.  However, as Trey Lance failed to show NFL-level accuracy during preseason games, the Niners inked Jimmy G to a new one-year deal on Monday.  If Lance flops, Frisco will quickly replace him with last year's starter.
Another good race is evolving within the NFC Central between Green Bay and Minnesota.  After three straight 13-win seasons, Green Bay's window of getting back into the Super Bowl is narrowing.  Quarterback Aaron Rodgers is now 38 years old and will be breaking-in another new set of wide receivers this year.  The Pack's running game must carry the load early this season as the passing game develops.
The Minnesota Vikings fired long-time coach Mike Zimmer after last season's disappointing 8-9 finish.  The offense features a prolific running back in Dalvin Cook.  Quarterback Kirk Cousins has a couple of All-Pro receivers in Justin Jefferson and Adam Thielen.   However, the Vikes 30th ranked defense must improve if they want to dethrone Green Bay in this division.
Down south, the New Orleans Saints have quietly assembled a terrific set of wide receivers for veteran quarterback Jameis Winston to throw the football to.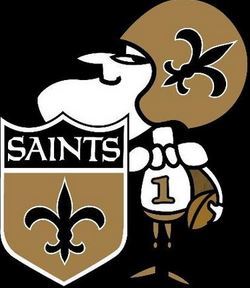 Former All-Pro wide receiver Michael Thomas finally returns to the field after a nearly two year injury absence.  The reliable Jarvis Landry wisely bolted from Cleveland and now plays receiver for his hometown Saints.   First round pick Chris Olave from Ohio State gives the Saints a speedy downfield threat.  With a top ranked defense and All-Pro kicker Wil Lutz returning from injury, New Orleans is a legit contender in 2022 and my favorite to win the division.
NFC South contender Tampa Bay will feature 45-year young quarterback Tom Brady for another year, but his long-time tight end Rob Gronkowski is now retired.  With a solid receiving corps and a top level defense, the Bucs should compete with New Orleans for the division title.  If Tom Brady is able to get his team into the playoffs, anything can happen.
The NFC East is going to be woeful again.  The Giants and Commandos (that's what I call them) should not be a factor.  Philadelphia is counting on quarterbacks Jalen Hurts and back-up Gardner Minshew to lead a passing game which has been inconsistent for years.  Will the Eagles come together to fly high again in 2022?  I have my doubts.
That leaves the Dallas Cowboys.  Dallas features an overpaid quarterback (Dak Prescott) and an overpaid running back (Ezekiel Elliott).  Speedy second year wide receiver CeeDee Lamb is being counted on to produce big numbers this season after last year's top receiver Amari Cooper grabbed the money and headed to Cleveland.   Dallas' defense must step-up and show whether the Cowboys are an NFC contender or just another mediocre NFC East team.  Since this is the 50-year anniversary of the Cowboys' cheerleaders, I will give Dallas a slight nod over Philly in the NFC (L)East this year.
Recapping the NFC, I expect to see division winners in Dallas, New Orleans, Green Bay, and San Francisco.  Playoff teams will include the Los Angeles Rams, Minnesota, and Tampa Bay.
AND MY SUPER BOWL PICKS ARE…???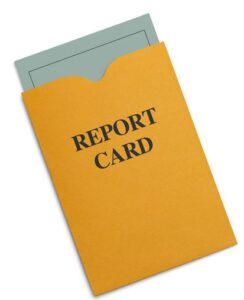 I won't be making a Super Bowl prediction yet.  Let's review how well my picks did during the regular season and talk again at playoff time.
However, I am guessing that Buffalo fans have already been making their plans to spend a nice warm Phoenix, Arizona Sunday in February.