Podcast: Play in new window | Download
Subscribe: RSS
I hope that you stayed awake to watch the entire LSU vs. Florida State game on Sunday night from the Louisiana Superdome.  The game was a true snoozer in the first half as Florida State took a measly 7-3 halftime advantage.  However, the second half was filled with some exciting plays and a few inexplicably wacky ones, too.
Honestly, LSU didn't deserve to win this game based on the way the Bayou Bengals played for three of the four quarters of this game.  When your special teams units allow one blocked field goal attempt, a blocked extra point, and has its punt returner (bless his heart) drop two punts which were recovered by Florida State, your football team was lucky simply to have a chance to win at the end of this interesting SEC vs. ACC match-up.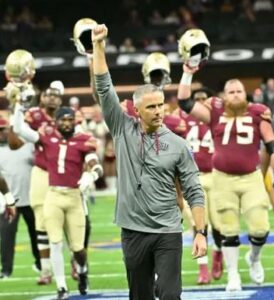 The Seminoles prevailed 24-23 after blocking an LSU extra point attempt after the Tigers scored a touchdown with no time remaining on the clock.  The extra point would have tied the game, sent it into overtime, and kept a suddenly awakened LSU crowd partying in the French Quarter of New Orleans for most of Labor Day Monday.
Alas, it was not to be for the LSU Tigers in Game #1 or for the team's new "$95 million over ten years" head coach, Brian Kelly.
The former Notre Dame football coach was expected to bring more discipline to LSU's football team this season.  Last year's fired former head coach "Easy" Ed Orgeron seemed to lack control over his players for most of last season's disappointing 6-7 campaign.
After Week #1, Brian Kelly now has the game film to offer as a weekly reminder to this team.  The message is that LSU remains a very undisciplined college football team.  Talent does not always overcome carelessness in most games.
The smallest details really do matter.  Ask anyone who has played for Coach Nick Saban!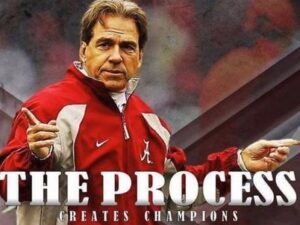 Though this year's LSU squad may be lacking in big name talent, the expectations were that the new coach would help to improve and develop his players.  Tiger fans are expecting a more fundamentally sound LSU squad under Brian Kelly than those under former Coach Ed Orgeron.  LSU's defense lacked consistent tackling technique, the offensive line blocking schemes needed improvement, and both sides of the ball would benefit from fewer mental errors and careless penalties.  Championship teams understand that the little things add up.
Instead, Coach Kelly is now 0-1 for the football season.
After Florida's big win against Utah Saturday night, former University of Louisiana – Lafayette coach Bill Napier will be on the minds of many Tiger faithful this week.  LSU opted to pass on offering the head coaching job to the successful young football coach from a school located just 40 miles west down I-10.  Instead, the Tigers Athletics Director Scott Woodward opened the piggy bank to hire an established big name coach in Brian Kelly to return LSU back to the top of the SEC.
At $9 million per year, Coach Brian Kelly's job is to mold a winner in short order.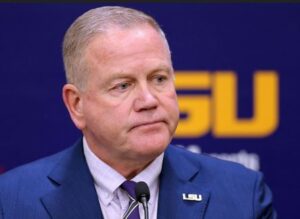 LSU's defense continues to be enamored with making collisions with the opposing team rather than going low to wrap-up the legs of the offensive player (this method is usually taught and learned by junior high school).  In doing so, Florida State's players frequently broke loose and continued downfield.   LSU's defense still looked a lot like last year's 6-7 team.
LSU defensive captain and starting defensive end Ali Gaye was tossed from the ball game after a dangerous helmet shot to the head of Florida State's talented quarterback Jordan Travis.  As a result of this penalty, the defensive captain will be on the sidelines for the first half of LSU's game this Saturday against crosstown rival, Southern University.
Likewise, LSU's 6'5" 295 pound sophomore defensive tackle Maason Smith from Houma, Louisiana is now out for the season.  He injured his left knee early in the first quarter after going into some type of goofy celebration dance after a defensive teammate made an ordinary tackle.  That's quite one heck of a high price to pay for an unnecessary celebration.
The good news is that Coach Brian Kelly should be able to utilize plays like those to finally gain some much needed control of the LSU locker room.  The Tigers are a perennial top ten recruiting team, but the team seems to struggle without strong leadership on the field and along the sidelines.
LSU fans will rightfully demand that Brian Kelly start earning his $9 million salary this season by demanding more discipline from his team and his coaching staff immediately.  The LSU Special Teams coach, Brian Polian, came to LSU from Notre Dame, too.  Coach Polian will have a lot of explaining to do after the Tigers' special team debacle on display Sunday night.
If you watched the game, you likely noticed that LSU was out-hustled on the field and out-coached by Florida State's young leader, Mike Norvell.  For a team which was picked to finish near the bottom of a relatively weak ACC in 2022, Florida State dominated most of this game.  After the Tigers took a brief 3-0 lead early in the first quarter, Florida State controlled the football for 34 minutes compared to just 26 minutes for LSU.
LSU Coach Brian Kelly addressed the media after Sunday's game.
"I was proud of our resolve.  We battled. But we have to learn how to play the game the right way – which is for four quarters. We didn't play with the sense of urgency that I want for four quarters."
No kidding!  Perhaps Coach Kelly got the word across to his team in the locker room following the game.
LSU simply stunk it up on national television for much of Sunday night.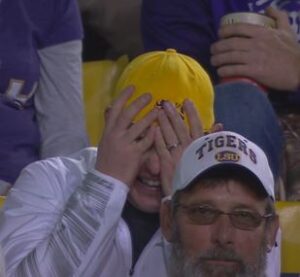 LSU's transfer quarterback Jayden Daniels (formerly of Arizona State) ran for his life for much of the game.  Though he raced downfield for 114 yards for the game, the Tigers' quarterback seemed to take off running a bit too quickly at times, too.  In the first half, all but one yard of offense (that's correct) came via the LSU quarterback.  Jayden Daniels and the LSU offensive coordinator did a poor job of keeping the other players on offense involved.
Once again, that points out another gaffe by the LSU coaching staff.   Florida State had already played an opening game last weekend (albeit against FCS opponent Duquesne).  LSU had the entire week to review the video from that football game and prepare a game plan for Florida State.
Conversely, Florida State was the team which was venturing into unknown territory in playing LSU.  Sunday's game featured a new head coach in Brian Kelly and a new starting quarterback (Jayden Daniels) who wasn't even announced as the Tigers' starter until just a few minutes before kickoff.
LSU should carefully study the game film from the loss to Florida State and commit to making changes.  Any player who objects should have a seat on the bench.  LSU is officially rebuilding, and it might be time to give others a chance to shine.
With crosstown Southern University coming to Tiger Stadium to play on Saturday night for the first time ever, perhaps it might be time to try another quarterback (preferably freshman Walker Howard or redshirt freshman Garrett Nussmeyer) to see if the passing game and on-field decision making improves.
LSU will host Mississippi State in two weeks.  This team needs to come together quickly, or there will be plenty of good seats available for the remaining home games (except Alabama).
Elsewhere around the SEC: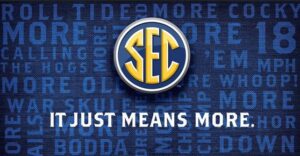 It was a clean sweep by all SEC teams this weekend except for LSU's loss to Florida State.  Congratulations to your current SEC leader.  Vanderbilt is now 2-0 and entertains #22 Wake Forest in Nashville on Saturday (11AM -SEC Network).
Kudos are also in order for Gator Nation as unranked Florida took a wildly entertaining 29-26 win over #7 Utah.  The Gators shouldn't celebrate very long as #20 Kentucky visits The Swamp this Saturday (6PM – ESPN).
Georgia quarterback Stetson Bennett reminds me of that guy who is driving a red Maserati down an interstate highway at 100 mph on a Saturday afternoon.  He passes people with ease and never seems to get pulled-over the cops.  Bennett makes great decisions on nearly every play and is why Georgia's offense runs so smoothly.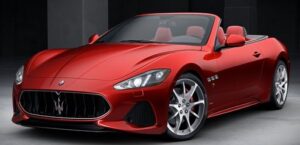 The #3 Dawgs clobbered a vastly overrated #11 Oregon 49-3.  The defending champs are off to a great start.
Meanwhile, top-rated Alabama ended the Utah State national championship talk (seriously!) with a 55-0 shellacking in Tuscaloosa.  Bama is loaded on both sides of the ball, but road trips to Texas (this Saturday – 11AM on Fox), Arkansas, Tennessee, LSU, and Ole Miss still await.
Arkansas (ranked #19) eventually took down a tough #23 Cincinnati 31-24.  The Hogs running game is in high gear, but the passing game remains a question mark moving forward.  Arky hosts South Carolina on Saturday morning (11AM – ESPN).  That should be a good one!
Kentucky (#20) finally awakened after taking a tenuous 13-10 halftime lead against Miami (OH).  The Wildcats ran the second half kickoff back 100 yards for a touchdown to secure a 37-13 win over the Redhawks from the Mid-America Conference.  Kentucky will need to play better this weekend to take down Florida on Saturday night in Gainesville.
Ole Miss ran the ball for three touchdowns as the #21 Rebels won 28-10 over Troy in Oxford on Saturday.  In the quarterback derby, the first start went to USC transfer Jaxson Dart.  He completed 18-27 for 154 yards and no scores.  Sophomore quarterback Luke Altmyer is expected to get his chance to start this Saturday against FBS opponent, Central Arkansas.
Final Thought for Week #1: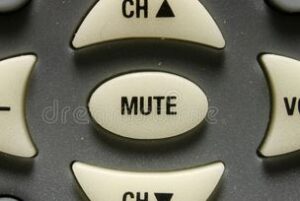 Though I was happy to see college football return to television, I'm glad that my remote control "mute" button still works.  Those endless three and four minute commercial breaks serve as a constant reminder of the money being generated by televised college football games.