Podcast: Play in new window | Download
Subscribe: RSS
Don't break our hearts,
Our shaky quaky hearts.
You other fans won't understand.
How could we lose those games?
Our season's down in flames
It's worse than I can bear to stand.  Oooh, hoo!!!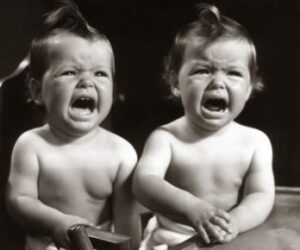 In Nashville, they're really feeling it.  Same up in Green Bay, too.  They saw it down in Tampa Bay, and Buffalo still has the deepest blues!
After four fantastic finishes in the NFL's semifinal rounds this weekend, football fans in four cities (Cincinnati, San Francisco, Los Angeles, and Kansas City) are ecstatic.  And why not?  Their pro football teams scored the final points to end the game and take an exciting and, in some cases, improbable win to advance to their Conference championship games next Sunday afternoon.
But if you're a pro football fan of Tennessee, Green Bay, Tampa Bay, or (bless 'em) those poor  Buffalo Bills, this was a very cruel weekend, indeed.  The Titans, Packers, and Bucs each lost – at home – by a field goal kicked by the opposing team on the final play of the game.
As for Buffalo, the Bills rallied during in a wild fourth quarter to take a three point lead with just thirteen seconds left in regulation at Kansas City.  Buffalo (being Buffalo) then found a way to let Kansas City move the ball nearly 50 yards in just ten seconds and kick a game-tying field goal on the final play in regulation to send it to overtime.  I don't think anyone watching was surprised as Kansas City literally waltzed down the field on the first possession in overtime to take a 42-36 win.  The Chiefs Kingdom of fans erupted in joy and are likely still partying right now.  Buffalo's offense never even had a chance to take the field in overtime of this game.
Instead of "Let's go, Buffalo", the team's signature tune changed to "Oh, no, Buffalo!" once again as the Bills chance to capture their first Super Bowl title quickly evaporated.
The NFL's television ratings (which were already significantly higher than average after the prior week's Wildcard games) should be even higher this week after these four nail-biters.
Though I try not to come across as a person who actually believes that the NFL might encourage its participants to play such close games (cough, cough), the probability that the first three games' road teams would each win on a field goal on the final play of the game would come with some microscopic odds.
After those three wild finishes, what would have been the chances of Buffalo giving up a game-tying field goal when kicking off to Kansas City with just thirteen seconds remaining in their game Sunday evening?
I suggest it would be infinitesimal.
If I had not have watched most of this weekend's games, I doubt that even the WWE's Vince McMahon could have scripted four more exciting finishes for these weekend playoff football games.  Assuming (of course) that the NFL did not script such close endings, the league's incredible lucky streak could have made for a great weekend in Las Vegas!
Let's examine each of these Fantastic Four finishes:
Saturday Game 1 – #4 seed Cincinnati 19, #1 seed Tennessee 16 (AFC Semifinal #1)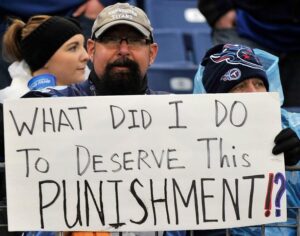 Though Bengals quarterback Joe Burrow continues to impress, Tennessee's starting quarterback Ryan Tannehill continues to make some people wish he would go back to playing the wide receiver position he once suited-up for at Texas A&M.  With Tannehill tossing three interceptions in this game, it was clear that LSU's Joe Burrow was the better quarterback on the field last Saturday.  Though Tennessee held the #1 seed in the AFC, remember that they play in the same lousy AFC South division featuring the 3-14 Jacksonville Jaguars and 4-13 Houston Texans.  In case you missed it, Houston actually beat Tennessee 22-13 in Nashville back in November.  This #1 seed had "fraud" written all over them.  Cincinnati earned this win.
Saturday Game 2 – #6 seed San Francisco 13, #1 seed Green Bay 10 (NFC Semifinal #1)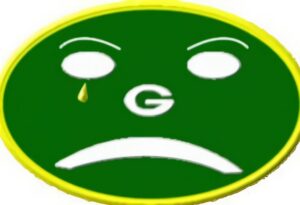 Before discussing Green Bay, let's give some credit to San Francisco for coming into the frozen tundra of Lambeau Field on a 14-degree January night with a light snow falling.  Frisco reminds me of the 2005 Pittsburgh Steelers who "rode the Bus" (aging running back Jerome Bettis) and a stout defense to win three straight road playoff games and then freewheeled their way into a championship 21-10 win over Seattle in the Super Bowl.  Like those 2005 Steelers, San Francisco is playing loose, making key plays on offense, defense, and special teams, and enjoying every minute of this post-season ride.  As for Green Bay, Aaron Rodgers completed 20 of 29 passes in this game but just two players accounted for 18 of those 20 completions.  With nine receptions apiece, both running back Aaron Jones and wide receiver Davante Adams made it much easier for San Francisco's defense.  Green Bay (like Tennessee) lost as a #1 seed on Saturday at home.  It appeared like the extra time off during Wildcard week may have killed any momentum those two teams had leading into the playoffs.
Sunday Game 1 – #4 seed Los Angeles Rams 30, #2 seed Tampa Bay 27 (NFC Semifinal #2)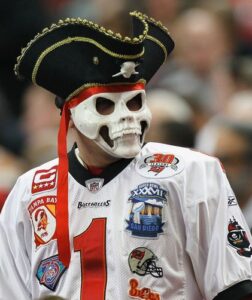 How can you take a 27-3 third quarter lead on the road in Tampa and then allow the aging Tom Brady to come back to tie the game at 27 apiece with less than one minute to go in the fourth quarter?   Only a spectacular 44-yard heave-ho from Rams QB Matthew Stafford to wide receiver Cooper Kupp would set-up a final second winning field goal for the Rams.  The Rams appeared to mentally fall asleep in the final 20 minutes of this game, and they nearly lost it.  You don't win many playoff games by fumbling the football four times, but the Rams will advance to the "NFC West" championship game at home against division rival San Francisco next Sunday afternoon.
Sunday Game 2 – #2 seed Kansas City 42, #3 seed Buffalo 36 – Overtime (AFC Semifinal #2)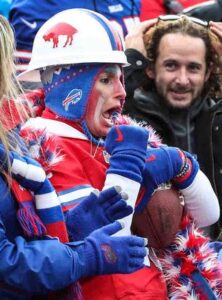 Most football fans knew that this game had great potential with two gunslinger quarterbacks (KC's Patrick Mahomes and Buffalo's Josh Allen) and an assortment of talented players on both squads.  However, the speed of Kansas City's offensive players (Tyreek Hill and Mecole Hardman) played the key role in this incredible football game.   Mecole Hardman's speedy sideline run for a 25-yard touchdown run in the third quarter made Buffalo's defense look like they had glue on their shoes.  Later, Tyreek Hill's roadrunner-like speed gave the Chiefs a 45-yard punt return to flip the field on Buffalo.  He also added ten catches for 150 yards including a 64-yard speedy touchdown in the final minute where he blew past Buffalo's tired huffing-and-puffing defensive backs.  For Buffalo, it's a shame to waste such an incredible performance from quarterback Josh Allen (27/37 for 329 yards and four TD's) and record-setting wide receiver Gabriel Davis (a 2020 fourth-round pick from UCF).  Davis collected eight catches, 201 yards and grabbed all four of Josh Allen's touchdown passes.   Years from now, Buffalo fans will still be scratching their heads and wondering, "Why didn't we try a squib kick with just 13 seconds left in regulation and a 3-point lead?"  Indeed, Bills fans.  Indeed.
Next-up:  Sunday, January 30, 2022 – AFC and NFC Championship games
2PM CST – Cincinnati Bengals at Kansas City Chiefs (CBS)
5:30PM – San Francisco 49ers at Los Angeles Rams (Fox)
As for me, I'm still out of breath from this weekend's games.  Let's hope that the encore performances this Sunday will be just as entertaining!