Podcast: Play in new window | Download
Subscribe: RSS
Sean Payton's New Orleans Saints finished 9-8 this year but missed the playoffs.  The season is over, but nobody (including the Saints team owner) seems to have been able to find the long-time coach of the Saints in the past few weeks.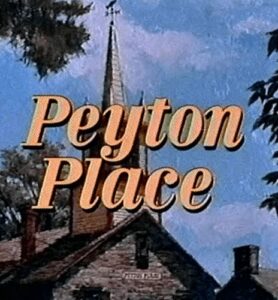 Until today, that is.
This afternoon, I listened as Saints head coach Sean Payton held a lengthy news conference to talk about his very successful 16-year career with the team.  Alas, he gave very little information about his future plans.
"I don't like the word 'retirement,' Mr. B [late owner Tom Benson] didn't like it either.  He always said 'retirement's overrated.' So, yeah, I still have a vision for doing things in football and, I'll be honest with you, that I might be coaching again at some point. I don't think it's this year, I think maybe in the future but that's not where my heart is right now."
He later added, "I felt the time was right. Trust your gut. We're not writing an obituary today.  My plans are not to be coaching in 2022. "
Asked by a reporter about whether he felt burned-out, Sean Payton replied, "Burnout seems to be the wrong word.  It's about the next challenge – as in what's next?"
When asked about the pressure of trying to guide the New Orleans Saints back to another Super Bowl, Sean Payton responded, "Look, we've won more games the last five years than any other team in the NFL except the Kansas City Chiefs.  It's a challenge, and it's difficult chasing it.  But one is not enough."
Payton's former Saints quarterback Drew Brees joined NBC this season after his lengthy career.   Since Sean Payton said that coaching wasn't in his immediate plans, what about television?
"I'd like to try TV.  I talked to Drew (Brees) about it last night.  That would be something which would interest me.  I hope that opportunity comes."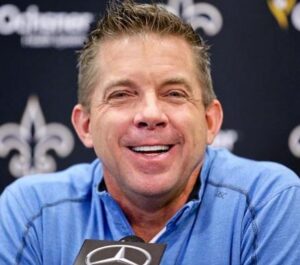 During the press conference, the eloquent Sean Payton mentioned more than once that he considers himself to be a teacher at heart.   His record indicates that Payton has been one of the best teachers in the NFL.  He spent 16 years in the same city (second only to Bill Belichick's 22 years in New England), and his Saints teams won over 63% of their games during that span.
OK, now we finally know where Saints coach Sean Payton has been the past few weeks.  Actually, he let it slip during the news conference that he had "known" this outcome for the past week and was simply letting it sink in before making an announcement at an appropriate time.
Let's now review this situation in more depth and contemplate a few of the issues.
Q:  Why did Sean Payton leave the Saints now?
A:  Why not?  Coach Sean Payton rode into New Orleans in 2006 with a future Hall-of-Fame quarterback named Drew Brees.  They helped build the Saints into a perpetual winner and, most importantly, helped the Saints win a Super Bowl title.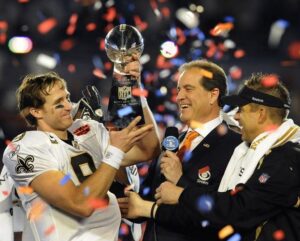 Since that glorious day (February 7, 2010 – which all Saints fans will forever cherish), the New Orleans Saints football team has remained highly competitive but couldn't quite get back to making a second appearance in the season ending game.
Drew Brees finally reached 40 years of age and, one year ago, decided to hang up his cleats and become a broadcaster for NBC Sports this past season.   I'm sure his aching body appreciates the change as much as his family likes having Dad around more.
Life after Drew Brees in New Orleans this past season wasn't easy on Coach Sean Payton.  When a future Hall-of-Fame quarterback has been running your offense for the prior 15 years, it made the rest of your coaching job a lot easier.
Sean Payton was a former quarterback himself.  He played college football at Eastern Illinois University (the same place where Tony Romo played college ball).   His college team was nicknamed "Eastern Airlines" as Payton threw for over 300 yards per game.  Payton still holds the single-game passing record at Eastern Illinois with an incredible 509-yard outing.
I think this helps to understand how Sean Payton and Drew Brees (both relatively undersized as quarterbacks go) came from a similar mindset and were a fantastic fit for each other.  Don't discount Drew Brees' long-time relationship with his former coach when trying to figure out Sean Payton's future plans.
Without Drew Brees at the helm in 2021 for the first time in Sean Payton's tenure in New Orleans, the Saints started four different quarterbacks this season and missed the playoffs for the first time in five years.
Former Tampa Bay starter (pre-Tom Brady) Jameis Winston looked impressive early in 2021 as he went 5-2.  Alas, he suffered a season-ending knee injury in a game against Tampa Bay.  Back-up quarterbacks Taysom Hill, Trevor Simien, and rookie Ian Book each started one or more games and fared poorly as the Saints won just four of their final ten games.  The Saints finished with a 9-8 record and lost a tie-breaker for the final playoff spot (which went to the Philadelphia Eagles).
This year's New Orleans Saints were constructed like a Frankenstein monster.  Already missing All-Pro wide receiver Michael Thomas again this season, the Saints' line-up of wounded warriors led the NFL as the team utilized more different players as starters this year than any other team in the league.
Many league insiders believe that that Coach Sean Payton did his finest coaching job this season in keeping the Saints relevant despite a severely depleted line-up (especially on offense).
Q:  Why all the mystery about making this announcement? 
A:  Sean Payton's record as head coach of the Saints is 152-89 (a winning percentage of 63.1%).  The Saints 2021 season ended with a final win (at arch-rival Atlanta), a 9-8 final record, and a coach (despite what he said today) who is likely burned out from a very stressful year following last year's retirement of his friend and alter-ego, Drew Brees.
Though the media loved to speculate every season about when Saints QB Drew Brees was planning to retire, he steadfastly refused to talk about his future plans for several weeks after the final game so that he and his family could have a chance to make a decision with a clear head and a full commitment.  My guess is that his friend, mentor, and coach Sean Payton was following the same protocol.
Q:  Who will the Saints select for their next head coach?
A:  During today's news conference, Sean Payton mentioned his defensive coordinator Dennis Allen several times along with offensive coordinator Pete Carmichael.  Afterwards, one of the sportscasters for the Saints Radio Network suggested that the team might also take a close look at Detroit defensive coordinator Aaron Glenn.  Glenn finished his playing career with the Saints and later became the team's defensive backs coach from 2016-2020 before taking the promotion in Detroit this season.
Q:  It's now speculation and conjecture time!  What do you REALLY think Sean Payton is up to?
A:  Despite what he said at the news conference, I do think he is a bit burned out from years and years of trying to get the Saints back into their second Super Bowl.  I also think that Sean Payton (at age 58) doesn't want to spend three or more years trying to turn-around a team which is currently $74 million over the NFL salary cap and must be trimmed by March 16.  The next coach will need to be able to add in cheap free agents and have a successful draft to keep the Saints competitive.
I think it's logical to expect that Sean Payton will most likely spend the next year in the television broadcast booth doing either NFL pre-game shows or as the color analyst on network broadcasts.  His name recognition and credibility as a coach will afford him some great opportunities without the non-stop stress of coaching.
That said, I think there is one man in America with the money and the relationship with Sean Payton who will lure him out of the television booth.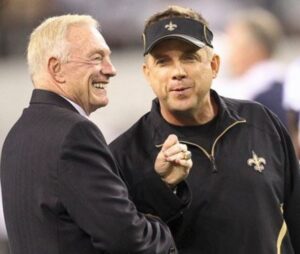 Yes, Jerry Jones of the Dallas Cowboys has always liked Sean Payton (who was the offensive coordinator in Dallas before taking the Saints job in 2006).  If Sean Payton was offered some sort of head coach/general manager combination offer in Dallas (whether this year or next), I know that Cowboys fans would be ecstatic, and JJ would sell even more season tickets to his home football games.
Q:  Would Sean Payton actually consider coaching in Dallas or for some other NFL team?
A:  Remember, John Gruden left the Oakland Raiders and moved to Tampa Bay to coach the Bucs in 2002 (replacing Tony Dungy).  In order to compensate Oakland for "stealing" their head coach, the Bucs sent first round draft picks in 2002 and 2003 along with second round selections in 2002 and 2004 plus $8 million in cash.  Fortunately for Tampa, the gamble paid off as John Gruden led the Bucs to a Super Bowl title in his first season as head coach.
Does anyone NOT think that Dallas Cowboys owner Jerry "Yes, I am that desperate!" Jones wouldn't do something like this in order to lasso Coach Sean Payton?  If you're a Saints fan, several extra draft picks surely would certainly ease the loss of seeing Coach Payton with another team.
Q:  Do you envision any way that Sean Payton will return to coach in New Orleans in the next year or two?
A:  As a long-time WhoDat fan myself, I'll go on record as saying "No".
However, all Saints fans owe a huge THANK YOU to Sean Payton for 16 wonderful years.  Whatever he does from here (yes, even if he eventually lands in Dallas), we will forever cherish so many fond memories of Coach Payton's exciting Saints teams while in New Orleans!
Good luck and best wishes, Coach!