Podcast: Play in new window | Download
Subscribe: RSS
Over the past week, two of professional golf's brightest young stars voiced an opinion which many of us have been stating for years.
Golf is getting too easy for professional golfers.
At the season-opening Tournament of Champions event in Hawaii, world #1 Jon Rahm finished his four rounds in an amazing 33-under par.  That was an average score of 64.75 for each of his four days.  However, he would finish second as he lost by one shot to Cameron Smith (who finished at -34 for the tournament).
Last weekend at the American Express Championship played at LaQuinta, California, Jon Rahm let loose with a little frustration at the lack of difficulty in which the golf course had been set-up for the professional golfers on hand.
"I mean, we're the PGA Tour, we're the best golfers on the planet and we're playing a course where missing the fairway means absolutely nothing.  There were times where missing the fairway by an inch was worse than missing the fairway by 20 yards – that to me is a mistake. We played a lot of golf with zero rough. I would like a set-up that would challenge us in every aspect of the game."
He added, "I just think it was a bit too easy for the best players in the world. That's just my opinion.  No matter where you hit it, you're going to be able to hit it on the green and it becomes a putting contest.  Who can make the putts.  That's about it, there's no premium for anything else."
When you are the current #1 golfer on the PGA Tour, people listen.   This week, the World's #2 ranked golfer, Collin Morikawa, voiced his support for his fellow golf competitor's take.
"It's fun to shoot 34 under sometimes but if I had to do it every week, I'd get kind of sick of it," he said. "You need a balance."
Somewhere, I hear Jack Nicklaus snickering and saying, "Told you so!"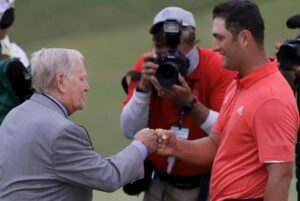 There is no question that today's professional golfers are in better physical shape than tour players of 50 years ago.  The older golfers made a lot less money playing golf on tour, and a much higher percentage of them socialized later after their day on the golf course was done.
Today's PGA professional golfers (both men and women) have become like a traveling small business.
On the revenue side, today's professional golfers earn significantly more money (when they make the cut, that is) from the higher purses offered during this Tiger Woods golf era.  Some are even offered financial "guarantees" (such as Phil Mickelson or Rory McIlroy) for just showing up at a tour event regardless of what they shoot.
Elite professional golfers can earn millions annually from corporate sponsorships whose name adorns their golf bag, clubs, balls, hats, shirts, pants, and shoes.   As you watch on television, try to count the number of sponsors each golfer has.  Look closely, or you'll miss a few!
With such serious levels of money at stake, today's golfer has (sadly) become more "serious" about each event, too.
Just like yesteryear, most pro golfers still hire a caddy for the season to tote their golf bag and offer (if and when asked) on-course assistance.
However, today's professional golfer might also bring along a personal trainer to help work out the kinks after a hard day on the links.  Some even bring their own personal chef to make sure that their diet is championship caliber, too.
Let's not forget the new mental coach – whose job it is to remind the professional golfer that they are still a top talent despite dumping a ball in the water on that par-3 hole on the back nine.  "Hey, just shake it off, mate!"
Despite the accuracy of Jon Rahm's assessment about many of the PGA Tour event golf courses being too easy, I decided to do a little research to see if men's professional golf scores are, indeed, significantly lower today than they were ten or twenty years ago.

Quite surprisingly, I found that the average winning score (under par) on the PGA Tour was not significantly different in 2021 than it was back in 2011 or 2001.
In last year's 2020-21 pandemic-plagued season, the average winning score on the PGA Tour was 16.5 under par.
In 2011, the average tour winner took home the trophy by shooting an average of 15.05 under par.
Way back in 2001 (when Shreveport's David Toms won the PGA Championship after shooting an even-par total), the PGA Tour's average winning score still came in at 16.07 under par.
The difference in tournament scoring over that twenty-year period barely moves the needle.
One significant change I discovered over that twenty year span was the number of tournaments which had been won with a final score of less than ten shots under par for the event.
Back in 2001, six tournaments were won with totals ranging from -8 (Nissan LA Open and BellSouth in Atlanta) down to even par (PGA Championship and the Tour Championship).
By 2011, seven golf tournaments had winners with totals from -9 (Honda Classic) down to -3 (surprisingly, at the Byron Nelson event in Dallas).
In calendar year 2021, just two golf tournaments had winners finish with less than a double-digit total.  The PGA Championship (won by Phil Mickelson) and US Open (won by Jon Rahm) both finished with winning scores of -6.  All other winners totaled ten under par or lower.
So, what does this tell us?
Over the past twenty years, the winning scores for most events have been slowly getting lower, but the easiest/lowest winning score was actually lower in 2001 (when a -36 total won the Bob Hope Desert Classic in California) than last season's low total when -27 prevailed at the BMW Classic at Caves Valley near Baltimore.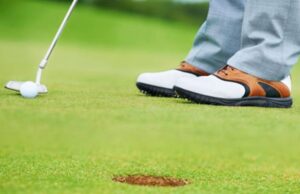 Starting the 2022 season, it is too early to tell whether or not Jon Rahm's prediction is correct about the easy course set-ups.  Though my own eyeball test thinks he is probably right, we'll have to wait to see if this will translate into a statistical break-out year for low golf scores on the PGA Tour.  I certainly wouldn't bet against it.
With the advent of metal woods (replacing persimmon woods) by 1990, the use of lighter materials for golf clubs and shafts, and, most importantly, the continued aerodynamic tweaking of golf balls to make them fly longer and straighter than ever, the winning golf scores at professional golf tournaments continue to plummet as the courses cannot (or, in some cases, choose not to) adjust to the changing golf equipment and technology.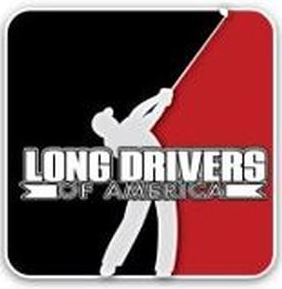 What can be done?  Plenty.
As stated here for years, ending the primary fairway on par-4 and par-5 holes at 300 yards off the tee and growing a deep rough beyond the fairway would help stop the bombers.  As Jon Rahm pointed out, narrowing the fairways and adding a deeper cut of rough for errant shots which stray more than a couple of yards off the fairway (and also right around the greens) would help, too.
All pro golf tours should preserve America's best traditional layouts by toughening up each golf course in unique ways to reward the best shots in an effort to determine the best overall player at each tournament venue every week.
Men's golf has morphed into the Drive, Pitch, and Putt Professional Golfers Association.  Most of these DPPPGA events have become downright boring to watch on television, too.
Jon Rahm and Collin Morikawa are correct.  Ultra-low scoring events are not only boring for the professional golfers, but they are equally snooze-worthy for those of us watching from home, too.  Once the leader gets beyond 15-under par, my interest has started to wane.
Any tournament in which the winner shoots lower than 20-under par every year should be closely reviewed by tour officials to see what changes can be made to create a more challenging tournament venue.
Seeing a professional golfer score a birdie on a hole which has been challenging the entire field makes for a rewarding experience for both the player on the course and the fans viewing at home.
Professional golf needs to do a better job of making sure that each weekly tournament venue is playing its toughest in order to determine the best golfer in the field for that particular week.