Podcast: Play in new window | Download
Subscribe: RSS
The 2021 college football season has finally ended.   Wasn't it fun?
Congratulations to this year's champions – Georgia (FBS – large schools) and North Dakota State (FCS – Small colleges).  Both teams left no doubt during their final game of the year.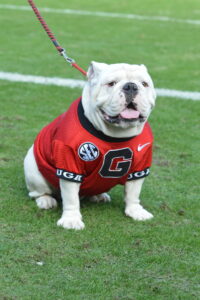 So, we have no more College Football (yawn) Playoffs or college football bowl games (as if 42 weren't enough?) left.  We did have a lot of excitement this season, and we will try to do it all again next fall (pandemic/plague-permitting).
As the college football season draws to a close, there were five big issues which I noticed this season.  Let's discuss them!
#1 – The four-team College Football Playoff won't be changing anytime soon.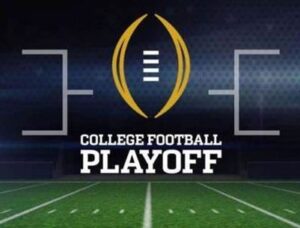 Though the SEC just won its 12th national championship in the past 16 years, it's not like the other major college football conferences and independent teams have not received a fair shot.  There is no doubt in most fair-minded people that Cincinnati and Michigan were the best two choices to have participated in this year's four-team playoff along with Alabama and Georgia.
The Bearkats were unbeaten (13-0) and took down a very good University of Houston team to win the American Athletic Conference.  Michigan (12-1) won the Big Ten handily and had its best football team in years.  Of course, Georgia and Alabama (both 12-1 coming into the playoffs) were head and shoulders above the rest of the SEC this season, too.
Having a two, four, six, eight ("Who do we appreciate?) teams or even twelve or (God help us) sixteen teams in the College Football Playoffs would only generate more money for the schools and media partners.
It could also become a big dud for fans.
I heard a gentleman call a national sports talk show this week who had a terrific take.  If you had an expanded college football playoff field (8, 12 or 16) and your favorite team (let's say Alabama) lost in the first round, many fans of those schools will not be as interested in watching the remaining teams play in future rounds.  Television ratings will be the driving force in any discussions about making changes to the current four-team playoff.
With the overly long twelve game regular season plus conference championship games (which are played simply to pocket even more money), I don't think it is very hard to determine the four best teams in the country after playing 12 or 13 games.  Even if we reach a situation where a deserving team ranked outside of the top four is left out, those teams most likely will be financially rewarded by playing in one of the larger traditional bowl games anyway.
Right, UCF?
With the 13-0 Cincinnati Bearkats finally cracking the top four this season, the uproar about leaving a deserving team out of the College Football Playoffs (such UCF in 2017 or Boise State many years ago) actually helps to keep the current four-team playoff more relevant by fueling speculation and discussion among fans every week of the season.
Yes, many of us find it boring that a relatively small group of college football teams (such as Alabama, Georgia, Clemson, Ohio State, LSU, Notre Dame, and Oklahoma) annually fill two or three of the four available slots.  On the other hand, having some new teams (such as Cincinnati and Michigan this year) helps build an interest for those of us who like to root for the underdogs.
Win/win.
#2 – Playing the National Championship game on a Monday night should be changed to a Saturday (but don't count on it changing anytime soon).
Unlike the NFL's Super Bowl (which has become a national party on Sunday nights), the college football national championship game is being played on Monday – a work and school night.  ESPN (which pays a fortune for the broadcast rights) milks this football game for all its worth.  The game often takes upward of four hours to play due to the multitude of commercials (which help to defray the exorbitant cost they pay for the rights to televise the game).  Like many Americans, I have often turned-off the television during the third quarter on Championship Monday in order to get enough sleep for Tuesday.
Since 98% of the college football games are played on Saturday, it's time for College Football to play its finale on – yes – a Saturday!
A little history is in order here.  Decades ago, the NFL saw an opening to start televising some key games on Saturday beginning in early December after college football usually winds down.  The ratings behemoth called the NFL (whose massive viewing audiences for football games typically obliterate all other network programming) are the big prize for the networks.  Smartly, the NFL has carved-up its television rights among CBS, Fox, NBC and ESPN to keep each "happy".
Rule #1 – Do not poke the NFL bear!
Since ESPN is part of this exclusive television cabal, they need to stay in the good graces of the NFL while trying to find the best available time slot to showcase the college football national championship game, too.
ESPN has apparently decided that they would rather have fewer television viewers on a Monday night than to risk their relationship with the NFL by playing the college championship game on a Saturday in January and (potentially) competing with the NFL's Saturday slate of games.  Yes, the NFL does carry that much sway.
Cluck, cluck, cluck!!!
#3 – The NIL was (at least for Year One) a big "Nothingburger"
Before this season, we kept a wary eyebrow raised to see if college football players would be affected by utilizing their now-legally approved "Name, Image, and Likeness" to earn money for themselves in college.  This was Season One of this soap opera, so I think it's too early to venture a long-term opinion.  However, it does appear that the hoopla over the NIL had relatively nil effect on the outcome of this 2021 college football season.
 Note to players – Remember to file your taxes, because the IRS will be watching you, too!
 #4 – The Transfer Portal is quickly becoming a big problem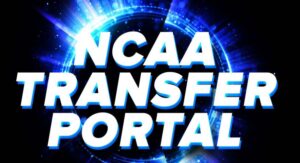 This issue, though, is exploding at this very moment and quickly getting out of hand.  More than one thousand college football players are currently seeking a new place to play football in 2022 after tiring of riding the bench or staying in the head coach's doghouse at their current school.
This reminds me of a dating service where the players are posting ads looking to find a more attractive partner while the savvy colleges seek to woo them with the chance to be seen regularly on national television playing for a big-time college football program.
The colleges are just as guilty of this "Pick me – I'm available!" game as the players.
Roster turnover is now happening at warp speed.  In order to make room for an incoming Transfer Portal player, someone else on the current squad has to hit the bricks.  Loyal benchwarmers across the country are now losing their scholarships in favor of a talented (but potentially perpetually unhappy) incoming transfer.
I am hopeful that many high school athletes will think twice prior to signing with a "national" program in the future.  Getting a chance to play football at a smaller school beats having to keep your bag packed every season while this new version of Musical Chairs is now being played.
 #5 – Fans finally returned to the stadiums!!!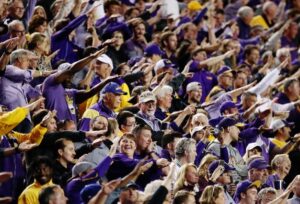 Wasn't it glorious to have thousands of wild and crazy football fans, the bands, and happy atmosphere back in college football stadiums again this past season?  Those of us watching at home also felt "normal" for at least a few hours every Saturday this fall.
College football made a terrific comeback in 2021.  Let's hope for a repeat performance this fall!