Podcast: Play in new window | Download
Subscribe: RSS
After the final NFL games of the season were played last weekend, the familiar annual ritual of firing head coaches is now underway.
There are now six job openings (as of this writing) available for new NFL head coaches as jobs must be filled in Jacksonville, Las Vegas, Chicago, Minnesota, Denver, and New York (Giants).
This is perfectly normal in today's NFL.
Most seasons, upward of 25% of the NFL's 32 head football coaches get blamed (and the ax) for the lousy records of their teams.  Though the coach certainly sets the tone for his football team, the reality is that the people who are responsible for selecting the players (the General Manager) and team's ownership group deserve as much or more of the blame.
However, the first person to walk the plank is the team's head coach.  It's easier to replace the $5-$10 million per year head coach than to fire and replace an entire team of 53 players which costs $200 million annually.
In order to assure thousands of season ticket holders that your professional football team intends to return to the winner's circle once again (soon!), the team's general manager and owner will make the head coach the first sacrificial lamb to be sent to the unemployment office.
Each of the coaches who were fired in this past week had been successful at some previous coaching position, or they wouldn't have been offered the NFL head coaching job.
With this annual frenzy of coaches being fired and now filing for unemployment, let's stop and ask the question, "What traits make a successful NFL head coach?"
During the opening of today's companion podcast, I played a clip from a middle 1960's Saturday morning cartoon show called "Milton the Monster".  As the song suggests, an evil scientist and his assistant were intent on creating the perfect monster.  He then mixes in "six drops of the essence of terror, five drops of sinister sauce".  The scientist added a touch of tenderness so his new monster would not destroy him.  Alas, he accidentally added too much "tenderness", and the resulting Monster (Milton) turned out to be a quite harmless Herman Munster-type of creature.  Sure, it was silly but fun!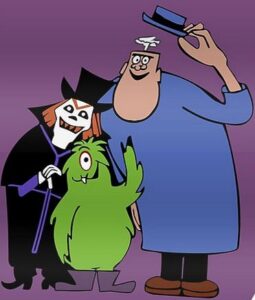 When I remembered the theme song for that cartoon show, it might be a very good analogy for what makes a good NFL coach, too.
Just which "ingredients" would you add in order to create the "perfect" NFL head football coach?
Let's start with an examination of today's four longest-tenured NFL coaches and see what traits make each of them successful:
Bill Belichick – 22 years with New England Patriots
Trait:  Consistency with high expectations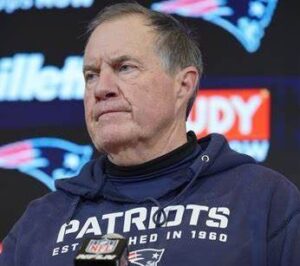 He's never been considered the kindest or cuddliest coach in the NFL, but Bill Belichick has been the New England coach for 22 years and has 6 Super Bowl rings.  An Economics major in college and a defensive coordinator before becoming a head coach, Belichick is a no-nonsense coach who sets high expectations for his players.  Those who excel under Coach Belichick are willing to work hard – especially on their mental preparation for each game.  It's his way or the highway, but everyone on the team already knows that.   His winning record (72% of regular season games and 73% of playoff games) speaks volumes about his ability to obtain great results.
Sean Payton – 15 years with New Orleans Saints
Trait:  A communicative innovator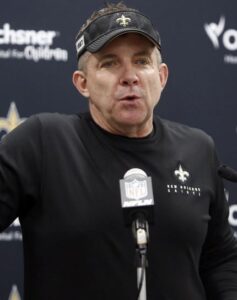 Sean Payton is best known for his long-time association with future Hall-of-Fame quarterback Drew Brees.  Together, the Saints grabbed the team's only Super Bowl ring during the 2009 season.  Payton was an offensive coordinator before taking the Saints head coaching job in 2006.   His teams have won 63% of their regular season games and appeared in the playoffs nine times.  A communications major in college at Eastern Illinois, Sean Payton's Saints teams thrive on his creative game plans and close attention to detail (like Belichick).  The gleam in Sean Payton's eye indicates that he really enjoys watching his team execute a successful game plan.
Mike Tomlin – 15 years with Pittsburgh Steelers
Trait:  A good listener and delegator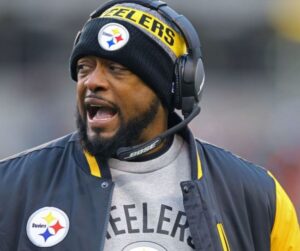 With one Super Bowl ring during his tenure in Pittsburgh, Mike Tomlin is considered one of the league's best coaches at getting the most from his players.  His teams have won 64% of their regular season games over his 15 years with an incredible 10 playoff appearances.  Tomlin was a wide receiver in college (William and Mary).  Mike Tomlin (who, like all of our coaches, never played in the NFL) worked his way up through the college coaching ranks as a defensive backs coach and, eventually, became a successful defensive coordinator.   A Sociology major in college, Coach Tomlin has a knack of bonding with his players and, in return, they usually respond with great effort for their coach.   Tomlin (unlike Belichick and Payton) doesn't come across as a stickler for details and appears to be quite comfortable in delegating most tasks to his assistant coaches.
John Harbaugh – 14 years with Baltimore Ravens
Trait:  Gets the most out of his personnel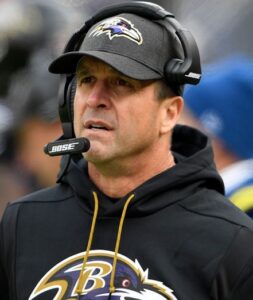 John Harbaugh, our fourth longest tenured NFL head coach, took the Baltimore Ravens to the playoffs in his first five seasons and eventually won the Super Bowl after the 2012 season.  Though most of his Baltimore teams have not featured high profile offensive talent, he has found a different formula every year to maximize each team's strengths.  A Political Science major at Miami (Ohio), Harbaugh is the son of long-time Michigan assistant coach, Jack Harbaugh, and is the brother of current (at least at this writing) Michigan head coach, Jim Harbaugh.  John Harbaugh worked his way up the coaching ranks and became one of the best special teams' coordinators in football.  With his NFL Baltimore Ravens teams winning 61% of their regular season games and making nine playoff appearances during his 14 years as the head coach, John Harbaugh has made key adjustments every year based on his roster's strengths and weaknesses which have kept the Ravens competitive in the tough AFC North.
Conclusion:
The longest-tenured NFL head coaches have one thing in common (in addition to being Super Bowl winners).  Their coaching style is reflected by their academic interest in college.
For New England's Bill Belichick, the study of economics investigates the details of any issue in an objective and straightforward fashion to determine the most successful outcome.
For the Saints' Sean Payton, learning to communicate effectively with the players and getting them to buy into a weekly game plan has proven to be a very valuable leadership tool.
For Steelers coach Mike Tomlin, the ability to blend in with the myriad social backgrounds of the unique personalities on his football teams has earned him a very loyal group of players who are willing to successfully go into battle with him every season.
For Baltimore coach John Harbaugh, his unique ability to morph his coaching style every year to best utilize the talents of each team might transform this highly successful coach into an effective politician at some future date.
 NFL owners and general managers who are evaluating new head football coaches right now would be wise to view the academic interests of each potential coaching candidate to see how they will likely approach the massive task of resolving problems and assembling a winning group of football players over the next few years.
There is another very good reason why some teams keep winning and others do not.  The role of the team's General Manager and primary owner are even more important to the long-term success of the franchise.  All parties must be in sync to build a winner.
As New York Jets fans know (11 seasons and four coaches since their last NFL playoff appearance in 2010), turning around a losing franchise is not as easy as simply hiring a new head coach.  Their cross-town rival New York Giants (whose last playoff appearance was five years ago) are starting their search for a new head coach and General Manager right now.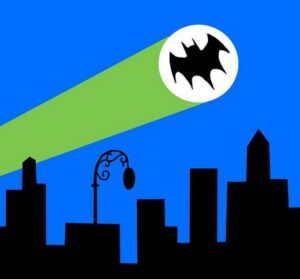 Perhaps Gotham City should turn on the Bat Signal for their two struggling franchises.  They need a lot of help – fast!