Podcast: Play in new window | Download
Subscribe: RSS
For a little more than one year, the PGA Tour and the new LIV Golf Tour have been trading barbs with each other.  A few have been serious shots while others have been downright silly.
This so-called war in men's professional golf reminds me of teacher Gabe Kotter vs. his class of "Sweathogs" on the 1970's classic TV show "Welcome Back, Kotter".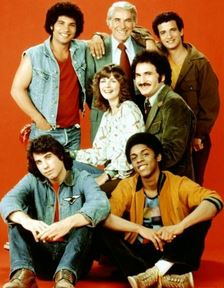 PGA Tour:  Why should we even allow you guys to play in our Championship this week?
LIV Golf:    Because 18 of our guys were already qualified to play – under your own rules!
PGA Tour:  Well, we just don't like your type anymore.  Why don't you just go away?
LIV Golf:    Oh, yeah?  Up your nose with a rubber hose!
PGA Tour:  How 'bout this?  Twice as far with a chocolate bar!
LIV Golf:    In your ear with a can of beer!
On Thursday in Rochester, New York, the upstart LIV Golf Tour will tee-off with 18 of the 156 players in the field for the PGA Championship at historic Oak Hill Country Club.  Statistically, LIV golfers comprise nearly 12% of this year's championship field.
If you think that the past year of trading insults between the PGA Tour and LIV Golf was cringeworthy, what will happen if a player from the LIV Golf tour should win this week's PGA Championship?
The sports media will be working hard to upgrade this into a Three Stooges-style pie throwing contest going forward.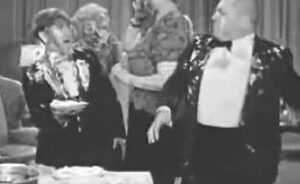 Most of the LIV Golf brigade accepted large signing bonuses to come play.  The money originated from a Middle Eastern country.  The LIV golfers play in fewer events, have smaller fields, larger purses and only play three days (54 holes) instead of four.
I am a big fan of LIV Golf's team concept.  On Sunday afternoons, some of the golfers who are further down the leaderboard can create a little excitement, too.  If a player gets hot on the final round, it might just help his four-man team earn a large bonus check for posting one of the week's three lowest team scores.
Many in the media simply do not want to believe that a golfer from this small contingent of players could win the title at the PGA Championship.
Of the 18 LIV Golf players in this week's field, three have already hoisted the PGA's huge Wanamaker Trophy.  Brooks Koepka, Phil Mickelson and Martin Kaymer are all former champions.  In fact, Koepka and Mickelson have won three of the past five PGA Championships.

Here are the 18 LIV Golf outsiders who qualified to play in this week's tournament:
Abraham Ancer
Dean Burmester
Paul Casey
Bryson DeChambeau
Talor Gooch
Dustin Johnson
Martin Kaymer – Winner in 2010
Sihwan Kim
Brooks Koepka – Winner in 2019 and 2018
Anirban Lahiri
Phil Mickelson – Winner in 2021 and 2005
Joaquin Niemann
Mito Pereira
Thomas Pieters
Patrick Reed
Cameron Smith
Brendan Steele
Harold Varner III
LIV Golf players I like this week: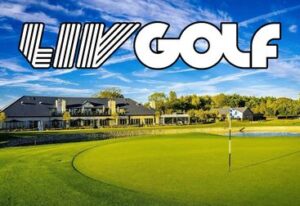 Dustin Johnson – He just won last Sunday's LIV Golf tournament played in Tulsa in a playoff.  DJ is one of the most consistent players in professional golf.  If his putting continues to be solid, he is a legitimate top contender this week.
Cameron Smith – The reigning British Open champion, Cam Smith finished tied for first with Dustin Johnson in Tulsa last week.  He lost on the first hole of the playoff.  There may not be a better putter on either tour than Cam Smith.
Brooks Koepka – He finished in a tie for second place at The Masters just a month ago.  Koepka is, perhaps, the best suited LIV Golfer to handle the media pressure this week with his "Who cares?" type of attitude.
Bryson DeChambeau – He finished in tied for fifth last week in Tulsa.  He has dropped at least 20 pounds since the end of 2022.  Yes, it appears that the "Beefy Bryson" of two years ago has vanished.  The slimmed down version of DeChambeau has started producing better results on the golf course.
Hunch 1 – Harold Varner III – HV3 shot a 9-under par 61 in last week's final round in Tulsa and finished one shot out of the playoff.  Harold Varner is due for a win.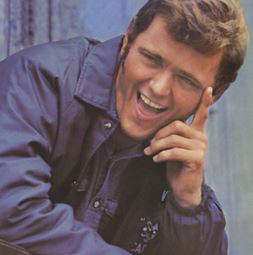 As Jerry Reed once sang, "When you're hot, you're hot!"
Hunch 2 – Talor Gooch – Speaking of being on a roll, Talor Gooch had won two straight LIV events coming into Tulsa.  He was only able to post a middle-of-the-pack finish last weekend.  The former Oklahoma State Cowboy may have been trying too hard to please thousands of supportive OSU fans in Tulsa.
PGA Tour Golfers I Like this week:
The PGA Tour has seen a group of young golfers dominating play in majors in recent years.  Let's select a few players to watch this weekend: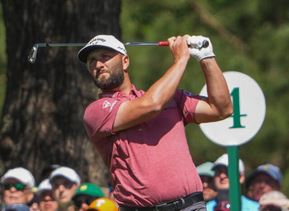 Jon Rahm – One of the top betting favorites, Rahm won last year's US Open and continues to keep getting better every season.  Jon Rahm can overpower a golf course off the tee.  With Oak Hill Country Club playing at a lengthy 7,400 yards, the current World #1 golfer is a worthy favorite this week.
Xander Schauffele – He is still searching for his first major win.  However, Xander has finished second, fourth, and fourth in his last three tournaments.  Perhaps this will be his week?
Scottie Scheffler – He has a great chance to when anytime he is putting well.  Alas, Scheffler is currently ranked #102 on the PGA Tour in putting.  On the positive side, he has finished in the top 11 in each of his last five starts.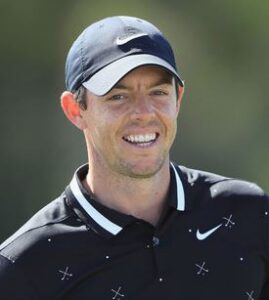 Hunch 1 – Rory McIlroy – He finished poorly at The Masters and then sulked away from the golf tour for a few weeks.  Rory's wife is from Rochester, New York, and he stays in the city for several months every year.  Having played this course several times before, McIlroy may have a significant home court advantage this week!
Hunch 2 – Sam Burns – He plays well at traditional styled golf courses.   If Sam Burns is able to keep the golf ball in play off the tee (currently ranked #109 in driving accuracy), he has the ability to go low.  Hailing from Shreveport and LSU, fans in the Bayou State will be pulling for their own Tiger to break through with his first major title this weekend!
Here are a few other stories to watch for this week at the PGA Championship:
Will the real Phil Mickelson please show up?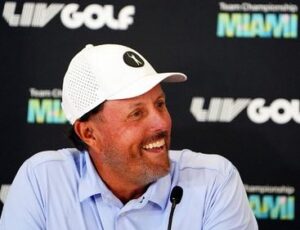 After coming out of nowhere in 2021 to win the PGA Championship at age 50, Phil's golf game has gone AWOL except for a surprising tie for second place at The Masters tournament last month.  In Tulsa last weekend, Mickelson finished a dreadful 45th out of 48 golfers.  Ever the optimist, Phil Mickelson could become a factor – if he makes the 36-hole cut.
Calling Jordan Spieth!
Much like his close friend Scottie Scheffler, Jordan Spieth is a very streaky golfer.  Unlike Scheffler, Spieth usually contends when his tee shots stay in the fairway.   Unfortunately, Jordan Spieth is currently ranked #157 on the PGA Tour in driving accuracy.  He is hitting only 55% of the fairways this season.  If Spieth can simply put the ball in play, his short game is magical enough to put him into contention.
What about the defending champion, Justin Thomas?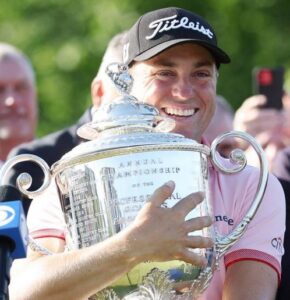 JT also struggles to find the fairways this year.  He ranks 117th on the PGA Tour in driving accuracy and only hits the ball into the fairway 58% of the time.  His scoring average this year is a pedestrian 70.5 shots per round.  If Justin Thomas (like so many others) has a good driving week, the rest of his game may rally and give him a chance to defend the title.
Finally, I "LIV" you with one thoroughly delicious thought.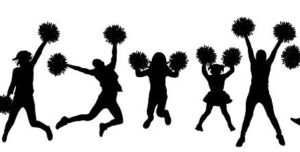 Expect to hear the ESPN and CBS announce crews verbally waving their PGA Tour pom-poms all four days in Rochester, New York.  After all, these two companies have made significant investments to televise the PGA Tour events for several more years.
If a LIV Golfer should happen to win this year's 2023 PGA Championship, the Wannamaker Trophy presentation will become one of the most awkward and memorable moments in televised golf history.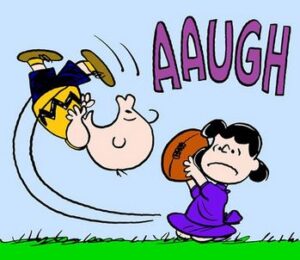 Must see TV, indeed!