Podcast: Play in new window | Download
Subscribe: RSS
Old school sports fans all know this football cheer.   The National Football League Commissioner Roger Goodell would like for you to learn a new version of this old cheer.
"Ready?  OK!"
2 Games…4 Games…6 Games…A Season!
Keep Watson off the field – Make up a reason!
Former Houston Texans quarterback Deshaun Watson did not play a single down of football in 2021.  It wasn't because of an injury.  The quarterback had been sued by dozens of local massage therapists in Houston after the 2020 NFL season ended.  He was awaiting potential criminal charges for possible sexual misconduct, so the organization opted to pay his hefty salary and kept him off the field.
One year later, Deshaun Watson's football vacation continues.  The current question is, "For how much longer?"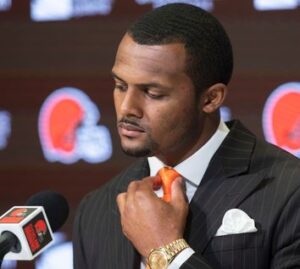 The former starting quarterback for the Houston Texans has been able to artfully dodge an oncoming full blitz of criminal charges stemming about 30 civil lawsuits filed by Houston-area massage therapists.  Watson was accused by each of these service providers that he requested or demanded inappropriate services in addition to a massage.
After criminal charges were dropped, civil suits were filed by the claimants.  Watson's attorneys have been busy writing checks worth millions of dollars this summer in order to settle those lawsuits and bring an end to this lingering and very ugly mess.
After the 2021 NFL season concluded, the Houston Texans finally found a sucker (I mean, taker) for the soon-to-be 27 year old quarterback Deshaun Watson.  Houston traded him to the Cleveland Browns in exchange for a boatload of top draft picks.  The Browns then celebrated their new acquisition by handing Watson a fully guaranteed contract worth $230 million over five seasons.
The Cleveland Browns have publicly stated that they believe Deshaun Watson has told the truth and is innocent (legally speaking).  As part of Watson's press conference entrance in Cleveland, Watson provided the following statement:
"I've never assaulted, I never disrespected, and I never harassed any woman in my life.  I don't have any regrets."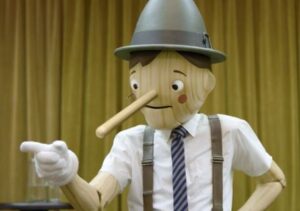 The Cleveland Browns apparently believe him.  They are banking on Deshaun Watson to produce on the field and pay dividends for the pro football team as quickly as possible.
As Deshaun Watson's attorneys spent the summer settling these civil lawsuits with their client's newfound pile of money, the NFL has been waiting in the wings.  The Commissioner's office wanted to make its own assessment of the quarterback's questionable off-the-field behavior to determine an appropriate level of punishment.
The National Football League has been quite embarrassed by this uneasy and uncomfortable story.
The Deshaun Watson case has caused problems for the NFL's public image.   Fan interest and the net worth of America's #1 professional sports league make the NFL the sports equivalent of Godzilla.
No other professional sport comes anywhere close to the total net worth of the NFL's 32 franchises.
The Commissioner of the NFL wants to keep legions of fans (and advertisers) believing that his football league conducts all of its business in a professional manner.
For the past several weeks, the NFL has utilized an "independent" judge (a retired US District court judge) on its staff to review the Deshaun Watson case.   That way, the league's Big Daddy (Commissioner Roger Goodell) would not have to become the obvious bad guy.  Having an unbiased third party making a determination on Deshaun Watson's punishment by the NFL seemed to be a very solid public relations move.
The NFL's independent judge has taken her sweet time (paid by the hour, perhaps?) in reviewing the mountain of evidence.  Deshaun Watson's untoward behavior in dealing with a bevy of Houston-area massage therapists was considered to be a direct violation of the league's personal conduct policies.
After weeks of review, the judge finally rendered a decision last week.
Deshaun Watson will be required to sit-out Cleveland's first six regular season games of the 2022 season.  There were no additional fines levied, either.  The NFL Players Union didn't seem to object to this six game suspension.  So, the only one party standing in the way of approving the deal was the NFL Commissioner's office.
Most of us outside observers had expected that Deshaun Watson was likely going to be banned for the entire 2022 NFL season.  Apparently, so did Commissioner Roger Goodell.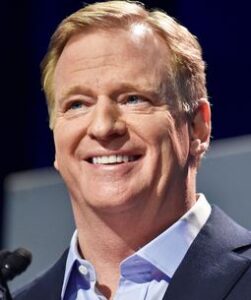 Upon learning of this proposed six game ban, the NFL Commissioner quickly heard the boo birds from fans and the media.  Why not?  Most people felt like the quarterback's extremely poor off-the-field behavior toward these women warranted a longer ban than just six games.
Let's pause here and now introduce a few of the odd details of Deshaun Watson's case.
Watson's creepy behavior with his many massage therapists was deemed to not be illegal according to America's court system.  However, his actions in private with the massage therapists were both unprofessional and downright weird.
In Pittsburgh, the Terrible Towel is a symbol waved by thousands of rabid fans in support of their beloved Steelers.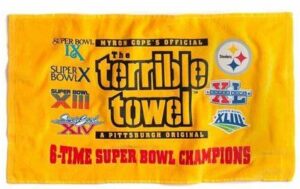 During the fall 2020 football season in Houston, quarterback Deshaun Watson had his own favorite towel.  He demanded that his massage therapists utilize Watson's own personal small towel in order to cover-up his private parts as he received therapy.
The massage therapists found this request to be unusual and a bit creepy.
One massage therapist in the case stated, "Those who use towels usually use beach towels, bath sheets or large bath-sized towels.  Hand towels and wash cloths are not generally used for draping the groin areas as they do not provide adequate coverage, warmth or boundaries for a massage."
Watson's insistence in utilizing his own tiny little towel as a cover-up during his massage therapy sessions made the workers feel quite uncomfortable.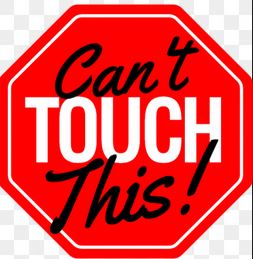 Deshaun Watson's penchant for donning his "Tiny Towel" will cost him dearly.  In additional to paying millions of dollars to his lawyers and the claimants in dozens of legal settlements, this embarrassing story has brought the ire of the NFL's Commissioner.
Roger Goodell has been following this case and is quite aware of the awkward and unusual details associated with Deshaun Watson's behavior.   News coverage of this legal battle has brought a lot of bad press for the NFL.  The NFL Commissioner earns more than $60 million per year, and he was hired to preserve the value of the 32 franchises in the quasi-monopoly called the National Football League.
Roger Goodell's bosses are the 32 owners of some increasingly valuable football franchises.  In June, the Denver Broncos changed hands for a whopping $4.65 billion.  Jerry Jones' Dallas Cowboys' are reportedly worth more than $7 billion.  That's not bad after JJ paid "only" $140 million to buy the team in 1988.
Let's put the Cowboys' team valuation into perspective.
Say that you owned an IRA toward your retirement which was valued at $140,000 in 1988.  If you never added another dime into the account, that same IRA would be worth $7 million today.  That translates into a 12.5% annual compound interest return on Jerry Jones' Dallas Cowboys initial investment since he purchased the team 34 years ago.   Nice!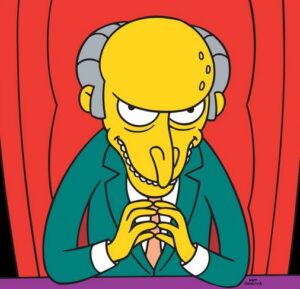 Roger Goodell is entrusted by the owners of the 32 NFL franchises to protect their "investments" which are currently worth an aggregate value of more than $100 billion.  He is paid quite well to serve and protect these valuable assets.
The NFL Commissioner is well aware that Deshaun Watson's new football team in Cleveland will play their 12th game of the regular season on December 4 in Houston against the Texans.
Think about that for a moment.
Can you imagine how many Texans fans will be mocking Deshaun Watson that Sunday afternoon in Houston with suggestive and questionable signs, tiny towels, and massage-related taunting?  The national sports media will likely spotlight the Deshaun Watson homecoming game all week as they exploit the negative memories associated with his return to Houston.
Yes, Roger Goodell is going to do everything within his power to keep Deshaun Watson off the field for more than just six games in 2022.  At the very least, Commissioner Goodell needs to make sure that Watson remains out of the picture through Cleveland's 12th game of the season down in Houston.
Deshaun Watson has been a lightning rod of negative press for the NFL for well over a year.   Roger Goodell's well-paying job requires him to do whatever it takes to protect the value of his fleet of valuable football franchises.
It's Hammer time – I'll break it down!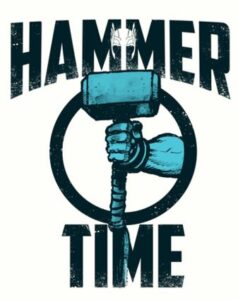 Though Deshaun Watson would like to get back onto the field after sitting out the entire 2021 season, the NFL Commissioner is going to push back hard.  The best way to avoid another avalanche of negative media coverage associated with Watson is to keep him off the field for all or most of the 2022 regular season.
Cleveland's 12th game of the regular season comes in Houston on December 4.  As things currently stand, Cleveland's starting quarterback could be the former Texans' quarterback, Deshaun Watson.
I just don't see that happening, do you?
It feels like the decision as to when Deshaun Watson actually returns to the field (if at all this year) is rigged just like the ending of a professional wrestling match.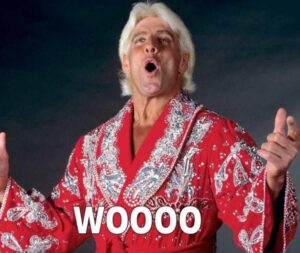 If your name is Roger Goodell and your job is to insure that the NFL's highly valued image is not tarnished, Deshaun Watson's return to the field in Houston in this year's Game #12 simply cannot occur.