Podcast: Play in new window | Download
Subscribe: RSS
After last week's latest surprising announcement that USC and UCLA are leaving the Pac-12 Conference for the Big Ten (actually, it's up to 16 now) Conference, I have been trying to figure out who is to blame for all of this conference craziness.
I'm blaming you, Arkansas Razorbacks!  Woo-Pig-Sooie, indeed!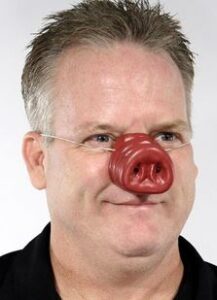 After doing some research on this matter, I believe that we should point the proverbial pig snout of guilt directly at the University of Arkansas.  When the Razorbacks decided to leave the comfy confines of the Southwest Conference and join the SEC back in 1991, they started a game of dominoes which keeps picking up steam even to this day.
Yes, this is your fault, Arkansas!
If the Razorbacks had just stayed in the Southwest Conference in 1991, then the SWC would not have been forced to merge with the former Big Eight Conference to become the new Big 12 Conference in 1996.
Yes, I do remember that South Carolina also joined the SEC in 1991.   However, the Gamecocks came to the SEC dance without having to break-up with their long-time conference partner.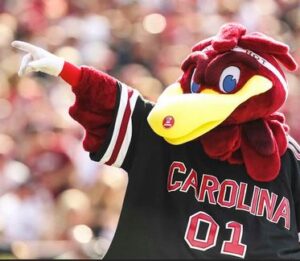 When the Atlantic Coast Conference began play in 1953, the South Carolina Gamecocks were a founding member.  Years later, Carolina's head football coach Paul Dietzel was not happy with a new minimum SAT requirements being instituted by the ACC.  He felt that this change would unfairly limit his school's ability to recruit future players.  So, the South Carolina Gamecocks went rogue in 1971, opted to leave the ACC to play football as an independent, and were finally welcomed into the SEC's growing party in 1991.
Even though Carolina and Arkansas both joined the SEC in 1991, it was Arkansas which effectively started this earthquake of college conference changes over the past 31 years.
Shame on you, Arkansas!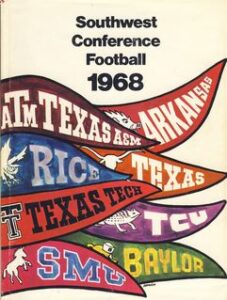 After Arkansas moved to the Southeastern Conference in 1991, the Southwest Conference (which then included Texas, Texas A&M, Baylor, Houston, Rice, SMU, TCU, and Texas Tech) was left with just eight teams.  As you may have just noticed, Arkansas was the only member of the Southwest Conference whose university wasn't located within the great state of Texas.  It's easy to see how Razorback fans may have tired seeing the Lone Star state flag being displayed at every one of their conference road games for decades.
When SMU's football program received the dreaded "death penalty" by the NCAA beginning in 1987, the Southwest Conference began to wobble.  Arkansas' departure in 1991 caused four of the biggest programs in the conference (Texas, Texas A&M, Texas Tech, and Baylor) to seek a merger with the Big Eight Conference teams which are all located to the north of Texas.
The newly-formed Big 12 Conference began play in 1996.  Unfortunately, the remaining Southwest Conference teams (Houston, Rice, SMU, and TCU) were left "homeless".  They eventually found new conference affiliations, though.
The conference dominoes game was now fully in motion.
In 1993, another former independent football power, Penn State, joined the Big Ten Conference.  Though Penn State became the eleventh member of the conference, the Big Ten retained its name.  Apparently, being known as the "Big Eleven" didn't sound as good.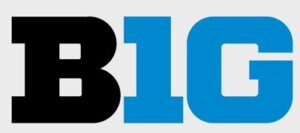 I have put together a partial list showing some of the conference moves by largest football-playing universities since Arkansas started this game of musical chairs in 1991:
1991- Arkansas to SEC from Southwest Conference
1991 – South Carolina (independent) to SEC
1993 – Penn State (independent) into Big Ten
1996 – Merger of Big Eight and Southwest Conference into the Big 12
2004 – Virginia Tech and Miami (FL) to ACC from Big East
2005 – Boston College to ACC from Big East
2010 – Boise State to the Mountain West (end of WAC)
2011 – Nebraska to the Big Ten from Big 12 to Big Ten
2011 – Colorado to the Pac-12 from Big 12
2011 – Utah to the Pac-12 from Mountain West
2012 – Missouri and Texas A&M to SEC from Big 12
2012 – TCU to the Big 12 from Mountain West
2012 – West Virginia to the Big 12 from Big East
2013 – Notre Dame (independent) to ACC (except in football)
2013 – Pittsburgh and Syracuse to ACC from Big East
2014 – Maryland to Big Ten from ACC
2014 – Rutgers to Big Ten from Big East
2014 – Louisville to the ACC from Big East
2021 – Texas and Oklahoma to SEC from Big 12 (effective 2025 or sooner)
2022 – USC and UCLA to Big Ten from Pac 12 (effective 2024 or sooner)
This list doesn't include a tremendous number of conference moves made by some mid-major universities during this same period.  Many of those schools have two or more conference affiliation stickers on their luggage during the past 31 years.
It is very sad to see these long-time regional college football conferences change so much.
USC and UCLA both hail from Los Angeles.  In order to compete in the new Big Ten Conference, these two universities must now fly their men and women's athletic teams all the way across the country to play games in New Jersey (Rutgers) and Maryland.
Will these two West Coast college programs make enough incremental money to cover the extra travel costs?  Absolutely!
But is this good for the student-athletes?  Absolutely not!  These young men and women of Big Ten schools will become frequent flyers as they travel from one end of the country to another to participate in this far-flung conference.
Here's a better question.
Are USC and UCLA the best two athletic programs in the Pac-12 Conference right now?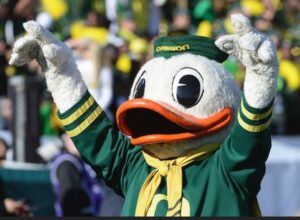 No, they aren't.
The Oregon Ducks have been much more relevant in college football and in other major sports than either USC or UCLA over the past decade.  Why did the new Big Ten select both Los Angeles-based teams instead of adding one of those schools and Oregon?
Money, of course!  Isn't that what college sports have become all about in recent years?
With the addition of USC and UCLA, the Big Ten Conference will now "own" the #2 media market in the country in Los Angeles.  They already had #1 in New York City (Rutgers), #3 with Chicago (Northwestern and Illinois), and #4 in Philadelphia (Penn State).
The SEC can claim the #5 TV market in Dallas-Fort Worth (University of Texas), #7 Atlanta (University of Georgia), and #8 Houston (Texas A&M).
The #6 media market is San Francisco.  Rumors are that nearby Stanford may be on stand-by to join the Big Ten should the conference decide to grow from 16 teams to something even larger soon.
Don't laugh.  It might just happen, and it will be done to lock-in the #6 television market in the US.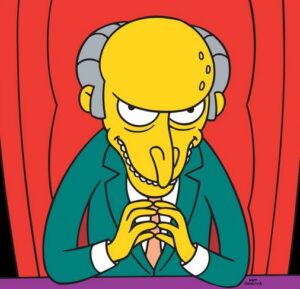 To recap, the Pac-12 Conference is going to lose two long-time members (USC and UCLA) to the Big Ten in 2024.  The Big 12 Conference will say adios to Texas and Oklahoma as those two rivals move into the SEC beginning no later than 2025.
A hot rumor today (subject to change) is that the remaining ten teams in both the Pac-12 Conference and the Big 12 are going to merge to create a new 16, 20, or 24-team super league soon.
If you're the 14-team Atlantic Coast Conference right now, is it time to panic?  Should the ACC, like the Pac-12 and Big 12, try to increase their numbers up to 16, 20, or 24-teams as well?
Clemson University has been the ACC's best football school for the past few decades.  Would the SEC want to add Clemson (a second school within the state of South Carolina) or should the league seek to make the University of North Carolina a future target?  What about either the University of Virginia or Virginia Tech?
Speaking of the SEC, can anyone tell me why the league still wants to retain Vanderbilt at this point?  Sorry, Vandy fans.  Your school's scholastic scores have kept you in the SEC when the league was concerned about its academic appearance to the NCAA.  Other than baseball, Vanderbilt's athletics success and fan support has been lackluster for decades.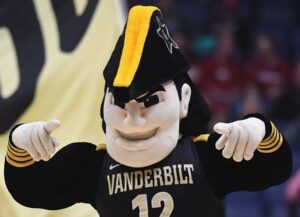 If the SEC Commissioner could trade Vandy to the ACC for either Clemson or UNC, would he do it?  In a heartbeat.
Don't laugh, Big Ten fans.  If Notre Dame declares that it wants to become a part of a 16-team version of the Big Ten, I could also make a good case that Northwestern University, Purdue, or Indiana University could be made expendable to create room for the Fighting Irish.
Though your favorite team may be a member of one of these two giant 16-team conferences today, take a good look at your media market size before assuming that your team is going to safely remain within the conference.
Buckle-up, college sports fans.  Soon we are going to learn whether long-time conference loyalties will outweigh some teams' relative lack of media market size.
Don't get me wrong.  I absolutely hate what I'm seeing, too.  College athletics are changing in warp speed, and I don't like it one bit.
The sports rivalries and conferences we have loved for years are quickly being reorganized to maximize television revenues going forward.
If my Sports Genie ever appears to grant me a wish, I will ask to take us back to the year 1990 and leave college sports conferences the way they were.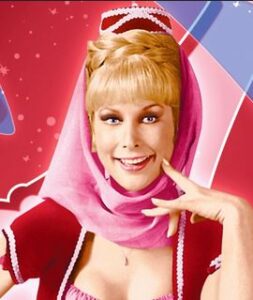 Yes.  This is all your fault, Arkansas!