Podcast: Play in new window | Download
Subscribe: RSS
Thursday night at the Boston Garden, the visiting Golden State Warriors vanquished the Boston Celtics in Game 6 to grab the 2022 NBA title with a surprisingly easy 103-90 victory.
The Celtics had their backs to the wall with a 3-2 deficit to overcome.  They needed a victory at home to push the series into a Game 7 finale in San Francisco this weekend.  The Boston crowd, as expected, was loud, rowdy, and ready to push their beloved green pro basketball team on to victory.
As the game tipped off, the energy in the Boston Garden crowd seemed to give the home team a huge jolt of energy as the Celtics rushed out to a 14-2 early lead.  As Golden State burned a time out, I wondered if the Warriors were going to throw in the towel Thursday night and try to win the title at home in Game 7.
As usual, I wrong!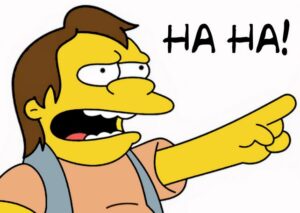 Unlike the Celtics dominating years of Hondo Havlicek in the 60's and 70's or Larry Legend's championship teams of the 1980's, Boston's 2022 team never developed a killer instinct.  No matter how big of a lead this team rolled-up during this year's NBA playoffs, they found a way to let their opponents climb back into the game.
Though Boston's boisterous fans were ready to pounce on the Warriors after just four minutes of the first quarter, the early timeout by Golden State literally flipped two switches at the same time in Game 6 at Boston Garden.
The Celtics failed to keep the motor running and put away a very dangerous opponent.  The home team had retreated to running its time-wasting stodgy offensive sets and handed turnover after turnover to a very talented opponent whose basketball playing speed can resemble the Roadrunner of Saturday morning cartoon fame.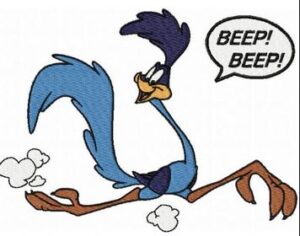 The Warriors quickly revived and came off the mat like a professional wrestler with a sudden burst of energy.  Golden State quickly took control of Game 6 and never let up.  By the end of the first quarter, Boston's early 12-point lead had turned into a 5-point Golden State advantage.
And unlike the Celtics, this veteran Golden State Warriors team never relinquished the lead for the remainder of the game in taking the win and the NBA's championship trophy.
Beep-beep!
The wrestling analogy for this Golden State team may be quite appropriate.  Golden State went from champions in 2019 to the worst team in the league the following year in 2020 (primarily due to several key injuries).  Just as suddenly, the Warriors key players healed during this past season and the team returned to championship form again this spring.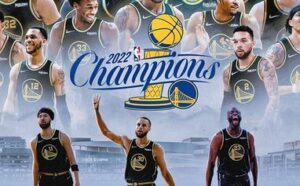 Similarly to the Warriors previous championships, this year's team was led by the dynamic duo of shooting guards Steph Curry and Klay Thompson.  The famous "Spash Brothers" twosome averages nearly 50 points per game together.
However, Golden State's team engine is sparked by their relatively undersized 6'6" versatile big man Draymond Green.  While Curry and Thompson pile-up the points in most games, Green toils under the basket gathering rebounds, plays defense on the opponent's best player, pushes the ball up the court on fast breaks, and dishes out assists like a point guard.
Draymond Green's effect on this Warriors team is very similar to how Magic Johnson pushed the Los Angeles Lakers back to the top of the NBA.   Like Magic, Green tends to be a reluctant scorer on offense but prides himself on making pinpoint passes and hustle plays on both offense and defense.
Steph Curry's offense carried the day in this championship series, and he deserved the Finals MVP award.  However, it was the energy provided by Draymond Green which sparked the Golden State Warriors their fourth NBA championship in the past eight seasons.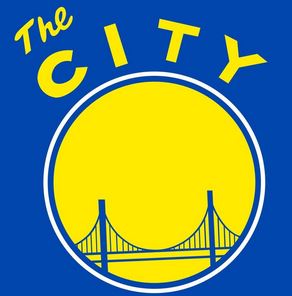 Green's stat lines in Game 6 proved his worth to this team.  He played 42 of a possible 48 minutes on the floor.  In addition to a pedestrian 12 points from the field, Draymond grabbed 12 rebounds (including four on offense), had two blocked shots, two steals, and dished out eight assists in Game 6 in Boston.   Somehow, Green was called for just one foul (I hear you, Celtics fans!).  Though guard Steph Curry's deadly 34-point shooting would ultimately sink the Celtics in Game 6, it was Draymond Green's energy and hustle on both defense and offense which kept Golden State going over the course of this series.
Unlike most current NBA stars, Draymond Green wasn't an overhyped "one-and-done" college basketball player coming into the pros.
He played all four years at Michigan State under the tutelage of legendary coach Tom Izzo.   Draymond Green was able to soak in the lessons and wisdom of one of the best coaching minds of our time.  He learned to hone his own game and developed incredible court awareness.  Green now applies that same kind of focus and detail every night in the NBA.  He studies each opponent with the same intensity as if he was planning to sit for a CPA exam next week.
As a four-year college basketball player coming into the NBA as second round draft pick ten years ago, Draymond Green has become a 4-time NBA champion with Golden State.  He was the NBA's Defensive Player of the Year in 2017 and has earned a spot on the league's All-Defensive team seven times.  Though his yearly scoring average has rarely exceeded ten points per game, Green has been selected to the NBA All-Star team on four different occasions.
His "fire" on the court has also earned Draymond Green a lot of attention from NBA referees as he is usually among the league leader in technical fouls.  He readily admits that he has a tendency to overstep while expressing his emotions on the court or his personal opinions off the court.  Boston's creative fans chanted a few derogatory comments toward Draymond Green before and during Game 6 on Thursday.  Green accepted the challenge and let his play on the court do the talking.
Draymond Green's intensity and fire meshes well with the cool-headed attitude of guards Steph Curry and Klay Thompson and the laid-back wisdom of their head coach, Steve Kerr.
Like Draymond Green, Steve Kerr was a second round NBA pick after a very productive college career at the University of Arizona.  Once he made it into the NBA, he found a niche coming off the bench on several very successful teams.
Steve Kerr was best known as a 3-point shooting specialist for the Chicago Bulls championship teams of the 1990's.  His role was to convert open jump shots once the basketball was passed his way by none other than Michael Jordan.   Kerr played on four championship teams in Chicago.  He picked up a fifth championship ring as a role player on the San Antonio Spurs' championship team of 2003.
I believe that Coach Steve Kerr's ability to mold his teams into a group of highly successful role players has been a big part of Golden State's recent run of NBA championships.  It appears to be part of Kerr's DNA.  Though Steph Curry is a top-level NBA star, he also understands his role within this Golden State team.  While Draymond Green likes to talk on the court, Steph Curry lets his shooting skills do the talking.
Golden State's roster of players are each expected to give the team a lift in their specific area of expertise.  It is head coach Steve Kerr's job to push all the right buttons each night to add more scoring, defense, rebounding, speed, and energy as the situation demands.
Draymond Green remains the lone exception.
The unquestioned floor leader of the Warriors brings all of his tools to every night.  He is the team's designated "Swiss Army knife" as he identifies and fills any shortcomings on the court which he believes his team might need during any particular game.
In this championship series with a defensive-minded Boston team, Steve Kerr wanted his Golden State team to step-up its defensive intensity to match the Celtics.
Coach Kerr said, "I think what made this group really special, besides the obvious with Steph, was the defensive intensity and versatility. And for that, Draymond is the guy to point to, the leader of it all."
 Green agreed with his coach.  "Did they score a hundred points tonight? That's four out of six games they didn't score a hundred points. We beat them because of our defense, and that's always been a constant. You don't win a championship without a great defense. We know that."
The Golden State Warriors' long-time motto has been "Strength in Numbers".  That was on full display during the 2022 NBA playoffs.  Draymond Green's ability to play nearly every position on the basketball court made him even more valuable this season.
For all the talk about green energy these days, the Golden State Warriors' Draymond Green has proven to be a valuable renewable resource fueling his teams to six NBA Finals appearances in the past eight seasons.  More importantly, Golden State just won their fourth championship during that span.
That's why Warriors fans love Green energy!