Podcast: Play in new window | Download
Subscribe: RSS
As usual, Nick Saban is right.
Despite all the barking, chirping, woofing, and whining you may be hearing about how Coach Saban's remarks last week concerning how the NIL (Name, Image, and Likeness) money is being turned into legalized bribery, the king of college football coaches was refreshingly honest and on target.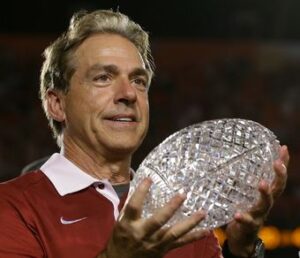 Alabama's head football coach is 70 years old.  Like many of us from the boomer generation, he believes that a student's academic achievement, athletic success, and overall college experience should all be important in the long-run.
The new "Name, Image, and Likeness" (NIL) money now being offered to college athletes was initially intended to give highly recognizable athletes the opportunity to cash-in on personal endorsements in order to earn extra money while in college.  That idea has quickly morphed into a form of an unofficial third-party bank (funded by enthusiastic athletic supporters) which is being utilized to dole out cash incentives to prospective and current student-athletes.
Coach Nick Saban usually doesn't let his guard down when speaking in public.  This time, he let loose with some on-target comments about the way some schools have opted to go with the NIL process.
"I know the consequence is going to be difficult for the people who are spending tons of money to get players.  You've read about them, you know who they are. I mean we were second in recruiting last year, (Texas) A&M was first, A&M bought every player on their team, made a deal for Name, Image and Likeness. We didn't buy one player, but I don't know if we're gonna be able to sustain that in the future because more and more people are doing it."
 The coach added that Alabama (whose quarterback Bryce Young had his own NIL deal for about $1 million last season) had 25 football players who scored nearly $3 million in NIL cash.
Nick Saban said that the current NIL mayhem has quickly moved away from the initial concept of individual athletes negotiating their own deals.   We have quickly morphed into the era of NIL "collectives".
These NIL "collectives" (such as the one being used by Texas A&M and many other colleges) acts as a third-party in charge of collecting a pool of money from enthusiastic donors and redistributes the loot to the school's student-athletes for their agreement to (wink, wink) participate in certain promotional ventures at a later date.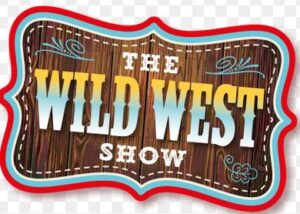 Welcome to the Wild West Show!
Logical questions such as "How do these NIL collectives even know which student-athlete to contact?" or "How much cash should be offered to a particular athlete?" and "Is the coaching staff providing any input?" deserve immediate answers.
You can be sure that attorneys affiliated with each school are trying to design a nearly bullet-proof plan to give legal cover to all parties involved in this new process.
Instead of going down that road, let's now consider the other side of this issue.  How does a 17 or 18-year old high school student handle making such a complicated decision?
This is a hypothetical high school star athlete's story:
Shreveport, Louisiana high school quarterback Herby Heisman led his team to the state championship last season and is rated as the #1 college quarterback prospect in the US heading into his senior year.  He has already received over 100 football scholarship offers including every perennial national championship contender.
Herby's family's income is rather modest which makes him eligible for most college loan programs.  Herby will become the first person in his family to attend college, and they are quite proud of him!  A solid "B" student in high school, he plans to major in Business with a long-term goal of starting his own business once he ends a professional football career.  Herby's family would like for him to stay relatively close to home so that they may attend his home games.
This is a very stressful and difficult decision for the average high school student who may be only choosing between their local state university and a junior college.  Can you imagine how hard it would be in this young man's shoes?
Let's go back to 1970 and consider how his decision may have been handled:
Herby of 1970 knows that none of these schools will be on television every week, so his family won't be able to watch road games on television.  He is also uncomfortable with the largest universities being so big that he feels intimidated.  Herby liked how the coaches at a nearby mid-sized state university made him feel as they promised to tailor the offense around his passing skills.  Plus, this school is less than a two hour drive away from his family.  Herby of 1970 shocks the recruiting world and attends Louisiana Tech.
In 2000, here's how the same scenario may have gone:
Herby of 2000 now watches ESPN's College GameDay every Saturday morning with his Mom.  They love seeing the big-time college programs and fan support as the television shows shifts around the country every week to cover the biggest college football games.  With cable television, Herby has already become familiar with nearly every university which has offered a college football scholarship.  However, he has fallen in love with LSU.  The school's new football coach, Nick Saban, has really turned around the program.  Though the school is almost five hours away from home, it is still close enough for his family to come see most home games.  That's still very important to Herby in 2000, so he chooses to attend LSU.
In 2022, look at everything which Herby and his family must now consider:
With the new Name, Image, and Likeness (NIL) options available, Herby is fielding texts, calls, emails, and visits from agents who wish to represent him to find the most NIL money possible.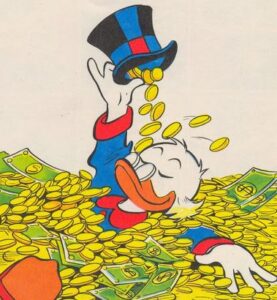 Since he is tall, handsome, and has a winning smile to go along with a golden arm, Herby is being told by some of these agents that he is worth well over $1 million in NIL money at some schools located near largest metropolitan areas.  Though he still loves home state schools like Louisiana Tech and LSU, Herby's favorite coach is Nick Saban (now at Alabama).  He wants to learn the ropes from the nation's most successful coach.  Alabama has a beautiful campus and a top rated business school, too.
Herby just received an intriguing scholarship offer and lucrative NIL deal from the University of Miami (FL), too.  Who wouldn't want to go to school and live along the beach – especially during the winter?  Though it is far away, Herby would have plenty of NIL money to buy a house large enough to accommodate his family to come and stay for visits.
Then there's Texas A&M.  The Aggies coach Jimbo Fisher has the program headed in the right direction in the SEC.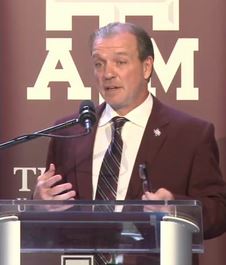 Our highly recruited (fake) high school quarterback, Herby Heisman, recently learned that several other 5-star high school players in the nation are signing to attend Texas A&M as the school's NIL "collective" may be the largest pool of money in the United States.  Herby had one agent tell him that the Aggies' NIL collective is willing to pay 10% more than any other offer which he might receive from another school's NIL collective.
In 2022, 18-year old Herby Heisman's life has become exponentially more complicated than it was over 50 years ago in 1970.   In addition to trying to figure out which of the colleges are best for him academically, athletically, and socially, he must now weigh the financial offers (and obligations) of NIL deals being thrown at him, too.  He can use the money to help his family and have enough to buy a few nice things for himself, too.
Our imaginary recruit has received offers from two of his favorite home state schools (Louisiana Tech and LSU).  He also has an offer to come play for his favorite coach, Nick Saban, at Alabama.  Another offer includes a lucrative NIL deal and scholarship to play football along the beaches of south Florida in Miami.  Now Texas A&M has come along and said, "If you're willing to give us the last shot, we will pay you more NIL money than any other school."
Can you imagine this kind of pressure?  Making such a life-changing decision about college is hard enough.  Now, add the NIL aspects to the decision, and 18-year old Herby Heisman could use some financial and tax representation right now, too.
Coach Nick Saban was right in saying that the originally intended idea for NIL was to give individual athletes the right to capitalize on their perceived worth in the public marketplace.  This would provide some students a chance to add some additional income beyond the value of the school's scholarship and support systems.
Perhaps the NIL might replace the longstanding system of "handshake" cash and phony summer jobs provided by the university's most enthusiastic athletic supporters.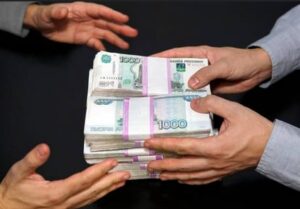 By farming-out the NIL process to third parties known as "collectives", the coaches have given themselves an added layer of plausible deniability into accusations of cheating.  The cash is being doled-out to recruits via a mechanism over which the coaches (wink, wink) have little direct control.
That's probably one reason why Jimbo Fisher at Texas A&M barked back at Coach Saban for his comments this week.
Fisher did not deny that the sudden surge in the school's signing of 5-star football players and #1 ranking in recruiting might have been correlated to a Texas-sized pool of cash reserves which the school's famously loyal Aggie network had been sending to the school's NIL "collective" to lasso the top recruits.  When it comes to the raw number of enthusiastic and well-to-do supporters, Texas A&M is pretty hard to beat.
Don't feel sorry for Nick Saban and Alabama.  As usual, this wily coach will quickly learn to play this latest version of the NIL game and remain successful on the field for as long as he desires to keep doing his job.  Nick Saban pays attention to every detail in coaching and will most certainly apply that same concept to the new NIL "collective" game to outmaneuver his opponents.
Just because a college has recruited the most 5-star athletes (a very subjective rating) doesn't insure that the team will be a lock to become a national championship contender.  Many of the most talented athletes are prone to letting the attention go their heads and have developed a sense of entitlement – both on and off the field.  Time will tell whether Texas A&M's football recruiting success will pay off in an SEC championship team.
College athletics are changing at warp speed.  The chaos will continue.  In the end, the introduction of this odd new "pay-to-play" aspect of college athletics will be sorted out by either increased or decreased interest from the fans, universities, and level of television revenues.
One thing is a guarantee.  The IRS will be coming for their cut!