Podcast: Play in new window | Download
Subscribe: RSS
The man who has won more major golf tournaments than anyone else (including Tiger Woods) has spoken.
This past weekend, this same man proved that if the self-appointed "Guardians of Golf" don't make changes to golf balls and golf equipment, he will inflict punishment on professional golfers all by himself!
That man is Jack Nicklaus.
For many years, golf's legendary Golden Bear has been trying to get the United States Golf Association (USGA) and Europe's Royal & Ancient Society (R&A) to make much-needed changes to today's juiced golf balls and golf equipment and preserve the challenge of some of America's and the world's greatest golf courses.
We've covered this topic before in this space, but let's take a closer look at what Jack Nicklaus and many of us golf fans are talking about.
Several decades ago, most championship level golf courses were designed with the idea that professional golfers would rarely hit a 300-yard drive off the tee. The maximum length of such golf courses generally hovered around 7,000 yards. Some were a bit shorter (such as Oakmont Country Club near Pittsburgh at 6,600 yards) while Augusta Country Club in Georgia (home of The Masters) measured at about 7,100 yards.
Just forty years ago in 1980 (the first year in which the PGA Tour's driving distance statistics became available), the longest driver on the men's professional tour was Dan Pohl. His average distance off the tee was 274.3 yards per drive. The PGA Tour average drive back then was a paltry (by today's standards) 257 yards.
Let's review how distances off the tee have increased by each subsequent decade:
1990 – Tom Purtzer was #1 at 280 yards and the tour average was 263 yards.
2000 – "Long" John Daly led the way at 301 yards with the PGA Tour average at 273 yards.
2010 – Robert Garrigus was the top driver at 316 yards with the tour average up to 287 yards.
2019 – Cameron Champ averaged 319 yards per drive as the PGA Tour average was 296 yards.
Forty is the operative number. The average men's professional golfer is now driving the ball about 40 yards longer than he did 40 years ago in 1980.
So, what does that mean? It means that, on a par-4 or par-5 hole, the average PGA Tour golfer is likely hitting an average of nearly three clubs shorter into the greens than he did in 1980. Those 40 yards equate into about three lower club lengths. In other words, a 6-iron into the green in 1980 has been reduced to a 9-iron today.
As a result of shorter shots into the greens, the weekly scoring averages have tumbled. Back in the dark ages of 1980, only two players (Lee Trevino and Tom Watson) averaged fewer than 70 strokes per round for the entire golf season.
In 2019, the PGA Tour fielded a whopping 16 players who completed the year with a scoring average of less than 70 shots per round.
Last year's leader, Rory McIlroy, came in at 69 shots per outing. During a four round golf tournament played on a Par-72 golf course last season, Rory was statistically likely to finish 12 strokes under par (on average) for any weekly event!
How can we compare the skill of golfers versus those who played 40 years ago?
The average championship golf course today would need to be lengthened an extra 40 yards on the par-4 and par-5 holes to accommodate the extra length off the tee itself. That would require an extra 560 yards (about one third of a mile) added to a PGA Tour golf course in order to maintain a consistent style of golf as being played back in 1980.
But wait! What about the longer distances which golfers are now hitting the technologically advanced golf balls with the other technologically advanced clubs in their bag?
Back in 1980, the average 7-iron would carry about 150 yards. In 2019, technology has helped the average 7-iron carry about 180 yards!
So, for the sake of argument, let's assume that we would also need to now lengthen the approach shots for all 18 holes (par-3, par-4, and par-5) by an average of 30 yards to remain constant with 1980, too. This would add an additional 540 yards to the length of the average tournament golf course!
By adding 560 yards for extra distance off the tee and another 540 yards for the extra carry of the average iron shot into the greens, we would need to add 1,100 yards to a 1980 version golf course this year in order to make the shots comparable.
In other words, today's PGA Tour golf courses would need an extra 5/8 of a mile added to the golf course to stay similar to golf played 40 years ago! So, a 7,100 yard championship golf course in 1980 would need to be stretched out to 8,200 yards long today (using today's improved golf balls and equipment) to provide a "fair" comparison to golf being played in the previous era.
The cost of additional land, maintenance, and environment issues related to making golf courses longer and longer just doesn't seem to make a lot of sense.
Golf has allowed this to happen. In the name of generating additional sales, these increasingly higher-tech golf clubs and golf balls are being marketed by golf equipment makers who (surprise!) heavily advertise on nationally televised golf tournaments.
This brings us back to the game's greatest modern player, Jack Nicklaus.
Last weekend, the PGA Tour played its annual Memorial Tournament at Muirfield Village Golf Club in Dublin, Ohio. Jack Nicklaus personally designed this golf course in his home town.
After watching Thursday's first round on his layout, Jack Nicklaus reminded the assembled media that his golf course was not designed to be played by today's long-driving bombers using their high-tech golf balls and lighter golf clubs. The 80-year old golf legend has become sick of waiting for the USGA and R&A to finally make changes to dial-back the distances due to changes in today's golf balls and clubs.
The Golden Bear growled.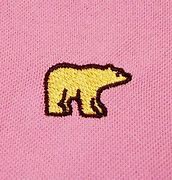 "They can't keep burying their heads to this. They see it. They watch television. They see where these guys hit the golf ball. It isn't about how far they hit it. You just can't keep making golf courses longer. You just don't have enough land. You don't have enough money to do it.
"And the golf ball is a very, very simple thing to fix. And I've been preaching about it, good gracious, I've been preaching about it now – 43 years I first went to the USGA. I mean, that's a long time to be saying, "Well, we're studying it.' Guys, stop studying. Do something, will you please?"
After two rounds on Friday, the leaders were Tony Finau and Ryan Palmer at -9. Several others were one or two shots behind. The four-round tournament record of -19 was definitely in play.
After Big Jack completed his sermon, he returned to his drawing board and took matters into his own hands to toughen-up his golf course for the final two rounds.
During Saturday and Sunday's final two rounds, the Jack Nicklaus designed Muirfield Village Golf Club closely resembled a US Open venue. During those tournaments, the golfers are traditionally faced with the most difficult course conditions which they will encounter all year.
Over this Saturday and Sunday's final two rounds at Jack's Memorial Tournament, the greens were not watered and became noticeably faster. The pin placements on those greens were put into the most diabolical locations which Jack Nicklaus could find. The rough along the fairways was not cut during the week and grew higher to catch and penalize any errant shots – especially those young bucks who dared to cut any corners on Jack's golf course.
By the time a stiff breeze also appeared on Saturday, Jack Nicklaus' prize golf course design clawed the tournament's playing field like a tough ol' grizzly bear, too.
On Sunday, the course played even tougher. Only five players broke par, the fewest for a final round since the Memorial began in 1976. The average score of 75.932 was the highest for the final round since it was 1978.
After the final 36 grueling holes ended Sunday evening in Ohio, the same 9-under par score (which led the tournament on Friday) was good enough for Jon Rahm to win the tournament.
It was fun to watch the PGA professionals struggling as their long-bomb drives were being caught in gnarly rough. Their recovery shots were zooming across the lightning-fast greens and landing in another patch of nasty rough for their next shot.
It was both brutal and quite entertaining to watch.
What is the moral of this story? "Do NOT mess with golfing legend Jack Nicklaus and his personally designed home town golf course!"
While we're at it, now is the time to demand that the slothful Supreme Beings of Golf (yes, the USGA and R&A) step aside right now and allow golf's Golden Bear become the Czar of Golf – at least for a few months. I have the utmost confidence that Jack Nicklaus would willingly oversee a very thoughtful and much needed overhaul to implement new standards for professional golf's high-tech balls and clubs.
Grr…