Podcast: Play in new window | Download
Subscribe: RSS
While on vacation visiting family last week, I heard the news that ESPN Radio was ending its "Golic and Wingo" national morning radio show after Friday, July 31. Though changes had been rumored for months, I am still sad to lose the one national radio show that I could usually count on for timely sports headlines and interviews with sports personalities.
Former Philadelphia Eagles defensive lineman Mike Golic and ESPN television host Trey Wingo have held the coveted morning drive time slot since 2017. Prior to that, Mike Golic was paired with another ESPN host, Mike Greenberg, in the highly successful "Mike & Mike" morning sports talk show for nearly 18 years. At that time, Greenberg moved to television and now hosts the expensive (and poorly rated) morning television show named "Get Up!" on ESPN television.
ESPN Radio abruptly announced several line-up changes beginning in August, but the omission of Mike Golic from the line-up is the biggest news.
Despite waves of changes and the egos that come with working in radio and television, Mike Golic seemed to be a steady rudder during his 22-year career on the air at ESPN Radio. His first two years from 1998-2000 were spent alongside veteran sports broadcaster, Tony Bruno.
When Tony Bruno left ESPN in 2000, Mike Golic was then paired with sports journalist Mike Greenberg, and the "Mike & Mike" show's success helped to build a national network of local radio stations seeking to attract the coveted male sports talk listener demographics of 25-54.
That age group is generally coveted by many advertisers. It corresponds to being the most likely demographic to succumb to audio pitches to buy the widest variety of products to young families all the way to when Mom and Dad are sending those same kids off to college.
From 2000-2017, Mike & Mike delivered large audiences as their unlikely chemistry made for entertaining shows nearly every day. Mike Greenberg's journalistic perspective often-times clashed with Mike Golic's defensive lineman "no frills" approach to sports talk. They were funny at times and entertaining most of the time.
Greenberg bolted for New York City as ESPN television had visions of "Greeny" building a new and larger audience for their lagging morning drive television show. Despite his expensive contract and new studio set, it just didn't happen. ESPN's "Get Up!" has been a bona fide dud.
On the radio side, ESPN Radio paired Mike Golic with veteran ESPN sports personality Trey Wingo. Wingo's television background seemed like a good fit, but his chemistry with Golic just didn't mix as well. Whereas Mike Greenberg seemed to enjoy getting under Golic's skin to poke-the-bear on occasion, the laid-back Trey Wingo seemed to prefer serving-up stories for Golic to tee-off on.
Though Wingo was quite competent and a respectful radio sidekick, the show's spicy side went lagging after the loss of the sometimes unpredictable Greenberg. I would compare the "Golic and Wingo" show to eating a plain McDonald's hamburger after getting used to a "Mike & Mike" Whataburger with grilled onions, mustard, ketchup, and pickles!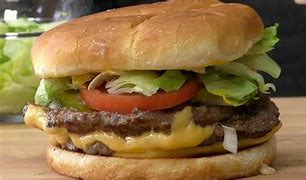 Both Mike Golic and Trey Wingo are in their middle 50's, and their respective contracts were up for renewal in 2020. It had been rumored earlier this year that Wingo wanted out and may not have enjoyed the early-morning wake-up calls which morning radio requires. Trey won't have to worry about that for very much longer as "Golic & Wingo" will sign-off on July 31.
In place of "Golic and Wingo", ESPN Radio will replace the show with former NFL wide receiver Keyshawn Johnson, former NBA basketball player Jay Williams, and ESPN studio host Zubin Mehenti.
Other changes at ESPN Radio included the "quiet" exit of afternoon radio host Will Cain (who is reportedly headed to Fox News).
Here is the new ESPN Radio line-up coming in August (all times are Central):
5AM-9AM – Keyshawn Johnson, Jay Williams, and Zubin Mehenti
9AM-11AM (one less hour than before) – Dan LeBatard and Stugotz
11AM-1PM – Mike Greenberg (in addition to doing his "Get Up!" show on ESPN, that is)
1PM-3PM – Max Kellerman (in addition to doing his "First Take" show for ESPN, too)
3PM-6PM-Chiney and Golic, Jr. (yes, Mike's 30-ish son is teaming with a former female basketball player for the afternoon drive show)
6PM-8PM –Spain and Fitz (sportswriter Sarah Spain teams with broadcaster Jason Fitz)
8PM-11PM-Freddie and Fitzsimmons (veteran broadcasters Freddie Coleman and Adrian Fitzsimmons)
11PM-5AM-Sportscenter All Night
Let's speculate about what may be happening behind the scenes at ESPN and ESPN Radio.
In recent years, ESPN has failed to remain true to the most basic premise of why most people watch and listen to sports. The vast majority of fans want to escape the stresses of their daily lives – especially politics – by shifting their attention to sports.
In this pandemic year of 2020 which has also seen a rise in national social concerns as well, ESPN's personalities have not been shy about voicing their opinions about those issues over their television and radio outlets.
Since there can be two sides to issues, several ESPN personalities have alienated an increasing number of television viewers and radio listeners.
With lower ratings and diminished advertising revenues as a result, the changes at ESPN Radio are likely about money.
When ESPN was flying high years ago, the company doled out multi-million dollar salaries to many of its television and radio hosts. With advertising revenues likely hitting rock bottom in 2020, the company is trimming costs by not renewing expensive contracts (such as for veteran staffers like Mike Golic and Trey Wingo) and replacing them with lower cost options.
ESPN Radio's new (and decidedly younger) on-air hosts are probably more budget-friendly.
In the case of ESPN television personalities Mike Greenberg and Max Kellerman, the network is planning to expand their roles (translated – making them work more to earn their generous pay) by adding them to ESPN Radio's afternoon line-up during August. The radio hosts will likely show-up regularly on ESPN's television shows, too.
It will take time to rebuild ESPN Radio's audience (if they can do it), but the centerpiece of any improvement must start with a solid morning crew. Historically, morning drive radio hosts will generate from 25-50% of a radio station's daily advertising revenue.
Curiously, ESPN Radio is taking a huge gamble by replacing a nationally-respected and talented morning radio host like Mike Golic with a relatively inexperienced radio host such as Keyshawn Johnson. The outspoken former wide receiver, who is probably best known for his "C'mon, Man!" segment on ESPN's Monday Night Football pregame show, has been working on ESPN's affiliate station in Los Angeles since June, 2018.
You would think that Keyshawn Johnson's radio show in Los Angeles must be extremely popular for ESPN Radio to make him the central figure of the most network's coveted morning show.
You would be wrong.
According to one source, 710-AM KSPN, a 50,000 watt radio station where Keyshawn Johnson has been working the key morning drive show, was ranked #43 (yes, that is correct) in a recent radio ratings survey with the station pulling a paltry .4% of the total listening audience in Los Angeles.
That should send a shudder down the spine of programmers for ESPN Radio station affiliates around the country. Those affiliates are contractually required to carry a certain minimum number of hours per day of the network's national radio programming.
A media publication reported that a program director for a radio station in the Midwest voiced concern about the lack of experience in mornings most of the new hosts have. If the new national morning team fails, then ESPN Radio affiliates may start to bail-out on the network quickly, too.
ESPN Radio was born in 1992 and, according to its website, currently boasts of more than 600 affiliate radio stations in America with nearly 32 million listeners per week.
With so many significant changes coming soon in its weekday line-up, ESPN Radio's recent dominance in national sports talk is in serious jeopardy.
Thank you, Mike Golic! Your work has helped to make my mornings more enjoyable for most of the past two decades.
You will be sorely missed, and I hope that your next media job will bring you much happiness! Fly, Eagles, fly!