Podcast: Play in new window | Download
Subscribe: RSS
Attention, supervisors of the world!  For the next two Thursdays and Fridays, you should plan on seeing a spike in sick days and vacation requests from the staff.
It's MARCH MADNESS time once again!
The coming days at the office will see the second largest wave of unofficial pools of monetized guessing – trailing only the Super Bowl.
Yes, employees may struggle with work for a few days this week.  Selecting the winning teams in the NCAA Men's and Women's basketball tournaments will become a priority Monday through Wednesday across the nation this week.
Winning the annual March Madness office pool is serious business, indeed!
Some of the entrants will consult the brackets at the beginning of the week and select most of the top seeded men's teams to advance into the Sweet 16.  From there, some of these chickens (OK, these generally some of the smarter people who understand that the odds are in their favor) will develop their NCAA brackets by sticking with a #1 or #2 seed all the way into the final game.
When selecting the women's basketball champion, sticking with the favorites has been a reliable winning strategy.  Women's basketball rarely sees the lowest seeded teams win more than one game during their championship tournament.
On the other hand, those rascally men seem to produce at least one or two renegade teams every year to cause chaos for NCAA tournament bracket selections.  These surprise teams somehow keep finding a way to win one, two, three and, sometimes, even four games.  By then, your bracket has been "busted" as your pick for the national champion pick is sent home early.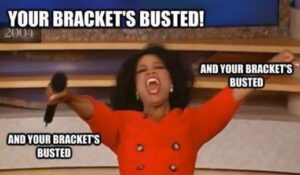 Rest easy!  You will have millions of friends in the busted bracket business within the next two weeks.
Heaven forbid if you harbor any ideas of submitting a perfect bracket with no losses at all.
I consulted the NCAA's website to see what the chances of correctly selecting every game correctly for the men's tournament field.  For fans of the movie Caddyshack, you have a better statistical chance of being hit by lightning while playing the best round of golf of your life during a driving rainstorm with a caddie named Carl on the bag than selecting the winner of every single game of this annual college basketball tournament.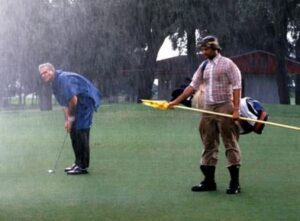 There is a one in 120 billion chance of achieving selection perfection.
If you have given thought to simply flipping a coin for better results, think again!  The NCAA stats show that you have a one in 9.2 quintillion chance of selecting the winner in every game of the tournament by flipping a coin.
Just go with your gut and take your best shot.
Some people like to pick their Final Four teams based on some common element.  Perhaps you don't know a thing about the basketball teams, but you have a favorite color which brings you luck.
Men's teams with blue uniforms have done quite well in recent years.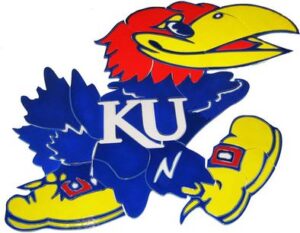 Long-time top teams such as Kansas (the defending champions), UCLA, Gonzaga, Duke, and, of course, Kentucky wear blue uniforms.  And don't forget about Creighton!  They are the Blue Jays.
Red might be a winning color this year.  Top teams in 2023 featuring that particular hue include the University of Houston, Alabama, Indiana, Texas A&M (actually, they're maroon but that's close enough for me), Maryland, and Arkansas.
Teams with unusual nicknames have shown a tendency to surprise a few teams in nearly every NCAA men's tournament.
There is no shortage of teams with uncommon nicknames in 2023.   Look no further than possible top seed Purdue (Boilermakers), TCU (Horned Frogs), Xavier (Musketeers), Providence (Friars), Furman (Paladins), Northern Kentucky (Norsemen), and, one of my favorites, UC-Irvine (the Anteaters).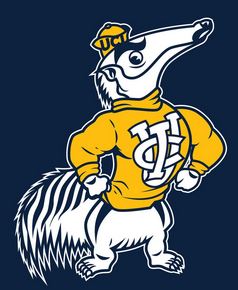 Bonus – Impress your friends with a couple of these stats.
Did you know that there will be two teams in the men's field with the nickname "Gaels"?  Both St. Mary's (California) and Iona (New York) are playing this year.   So, what exactly is a Gael?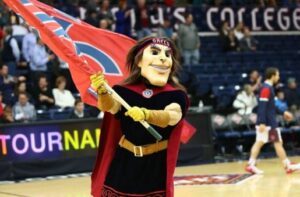 According to the St. Mary athletics' website, "A Gael is traditionally an Irish warrior, representing the power of passion and hard work, two qualities that run deep within each member of our student body."
And who would have guessed there would be two basketball teams in the men's field with "Owls" as their nickname?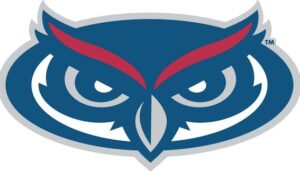 Both Florida Atlantic and Kennesaw State (Georgia) fly into the tournament with that moniker, that's who!
Here's another interesting stat to consider when making your picks.
There has not been a winner of the NCAA men's tournament by a team from either the Mountain or Pacific Time zones since Arizona won the trophy back in 1997.  Gonzaga (from Spokane, Washington) has come tantalizingly close recently with two runner-up finishes in the past five seasons.
The West Coast is definitely overdue for a win this year.  The Zags, Arizona, and UCLA look to be your best bests.
We are now moving into my personal favorite area.  Selecting a few surprise teams to advance for multiple games in the NCAA Men's basketball field is always fun.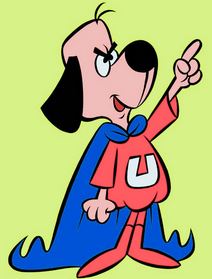 I love a good underdog team.  There is great personal satisfaction in watching one of your "David" teams slay a big name "Goliath" basketball school in the NCAA tourney.
Last March, it was the St. Peter's Peacocks.  In 2022, the #15 seeded team beat Kentucky in the opening round.  They added two more wins (over Murray State and Purdue) before losing to North Carolina in the "Elite Eight" round.
The biggest upset ever occurred five years ago in 2018.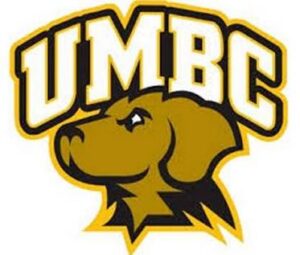 The #16 seed UMBC (University of Maryland-Baltimore County) was a 20-point underdog to the overall #1 seed Virginia.  The UMBC Retrievers fetched a surprising 20-point win to become the first #16 seed to beat a #1 team in the men's tournament.  Incredibly, the resilient Virginia Cavaliers would return the following year and take home the men's championship title in 2019.
Louisiana's basketball fans still have fond memories of #14 seed Northwestern State University Demons shocking the nation by taking down #3 seed Iowa in 2006.  Has it really been 17 years already?
NEED A FEW "UPSET SPECIALS" FOR YOUR BRACKET?
Let's search for a team which is playing well and riding a winning streak coming into the NCAA tournament.  Those teams are playing with confidence and can be a very tough out.   If possible, I like teams featuring senior leadership, too.  Those teams usually play with greater poise and urgency.
Here is a group of college teams which I believe is capable of winning at least their first two games of the men's college tournament.
Iona – They are coached by a very familiar name to college basketball fans.  Former Kentucky and Louisville head coach Rick Pitino is coach of the Iona Gaels of the Metro Atlantic Athletic Conference.  This team rolled-off 12 straight wins to capture the league's regular season title.  Iona is currently 25-7.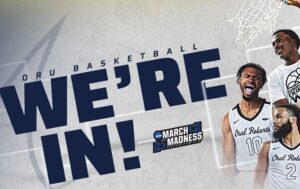 Oral Roberts University – The Tulsa school is now resting up for the tournament with a 30-4 record.  The Golden Eagles of ORU won every single Horizon Conference game this season – both in the regular season and the tournament.   The Golden Eagles are 18-1 in the year 2023 and riding a 17-game winning streak heading into the NCAA's next week.  Beware!
Louisiana's Ragin' Cajuns – U-LaLa from Lafayette is now 25-7 after winning the Sun Belt Conference tournament earlier this week.  They have won six of their last seven games and will now enjoy an entire week of rest while they prepare for the NCAA Tournament.
At least for the opening round, I think everyone should pull for Kennesaw State!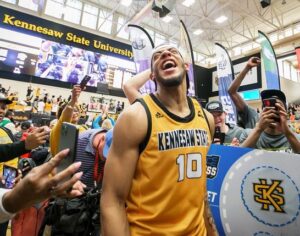 The 26-8 Owls are the ultimate Cinderella story.  This team posted just one win – for the entire season – two years ago.  Now, this surprisingly large university with over 40,000 students located northwest of Atlanta has won 16 of their final 18 games this season.  The Owls just captured their first Atlantic Sun conference tournament title this week.  Speaking of firsts, Kennesaw State will now be competing in its first NCAA men's tournament.  WHO else has a better story this year?
HERE ARE MY MEN'S TOURNAMENT FAVORITES
Houston Cougars – With the Final Four being played just ten minutes away from the University of Houston campus, the 30-2 Coogs will be a #1 seed and a solid favorite to win it all.  Houston features the best defense in the country (fewest points allowed) and the highest average winning margin (20 points) of any team in the field.  Led by senior guard Marcus Sasser and one of the nation's best college coaches, Kelvin Sampson, UH is a great pick to bring home the big trophy this year.
Gonzaga – Will the 28-5 Zags finally break through and win their first national championship?  Why not!  Four year starting forward Drew Timme (averaging 21 points and 7 rebounds per game) wants to help get his coach, Mark Few, a championship trophy this year.  The team understands NCAA tournament pressure and might be ready to win it all this season.
Texas – The Longhorns (24-8) aren't particularly on a roll.  However, they are playing hard for their temporary head basketball coach, Rodney Terry.  The school's former head coach, Chris Beard, was dismissed after a domestic violence arrest early in the season.  The Horns have bonded this season over the coaching change.  Texas features a good mix of experience and youth.  Plus, they would love nothing better than to play in Houston at this year's Final Four.
Texas A&M – I know what you're thinking.  Three Texas teams have a chance to win it all this year, Swami?  Why not?  The Aggies have won eight of their final nine SEC regular season games and, like Houston, plays solid defense in every game.  The Aggies and their experienced head basketball coach, Buzz Williams, are likely to be overlooked by many.  They are "sneaky good" and could wind-up playing in Houston's Final Four, too.
AND NOW…THE WOMEN'S TOURNAMENT PICK(S)
Not trying to diminish the women's college basketball tournament field, but South Carolina is 32-0 and stands tall (literally) as the only unbeaten team (women or men) in the country.  They have remained #1 all season.  Except that ESPN has to make money from televising all of the women's tournament games, the South Carolina Gamecocks are this year's version of Godzilla vs. the rest of the field in the women's NCAA championship.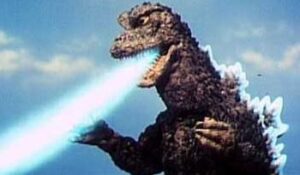 They have dominated teams all season long.
Sure, I will be rooting for 28-2 LSU and Coach Kim Mulkey to have an opportunity for a rematch with the Gamecocks.  Likewise, Iowa (26-6) and their incredibly talented junior scoring whiz, Caitlin Clark, are worth watching and may become a factor, too.  Indiana (27-3) has been a big surprise this season and will enter the tournament with a high seed.
However, it's hard to beat the team with the biggest players on the court.  South Carolina's women dominate the inside areas near the basket.  Their guards are quick and push the ball up the court quickly for easy lay-ups on fast breaks.  Carolina also has enough outside shooting to keep their competitors off balance, too.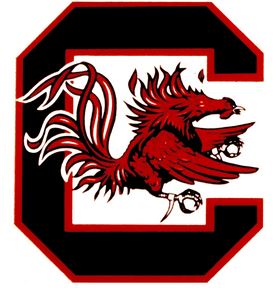 Barring any injuries, South Carolina should take home the trophy to Columbia for a second straight season.
DO YOU FEEL A CASE OF MARCH MADNESS COMING ON?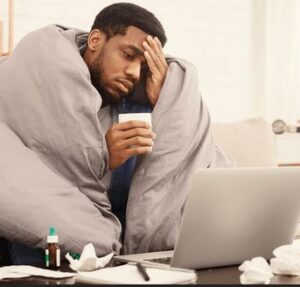 The symptoms of MARCH MADNESS include frequent anxiety concerns over picking too many long-shots or, worse yet, heeding the advice of some guy named SwampSwami (who, by the way, never won a single office pool during his lengthy career).
If you should feel a case of MARCH MADNESS coming next Thursday or Friday, make sure that your boss understands that you will do your best to make-up the work soon.