Podcast: Play in new window | Download
Subscribe: RSS
With several young and quite successful quarterbacks currently dominating the NFL, it seems like every other franchise is in a big hurry to find and sign the next Patrick Mahomes, Jalen Hurts, or Joe Burrow.
Today, my favorite NFC team (the New Orleans Saints) has decided to break the bank and sign former Raiders QB Derek Carr.  The traditional sports media is blathering that this one move will quickly turn the Saints into a contender in the NFC.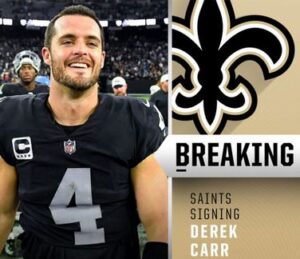 As former football coach Lee Corso likes to say, "Not so fast!"
Let's take an objective look at what Derek Carr has done to earn this reported salary of $35-40 million per year from the favorite team of the WhoDat Nation.
Derek Carr will be entering his tenth season in the NFL.  In nine years as the starting quarterback for the Oakland/Las Vegas Raiders, Carr's teams have won 63 games and lost 79.  The Raiders have posted a winning record in the regular season in just two of his nine years in the league.
Was this Derek Carr's fault?  Certainly not entirely, but the quarterback's play is a key part of any team's success or failure on the field.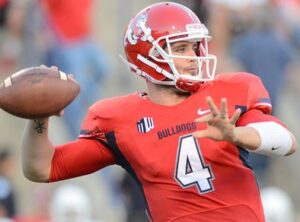 Coming out of Fresno State University, Derek Carr had a dandy senior year at quarterback in the fall of 2013.  The team won ten straight games to begin the season and achieved a #15 national ranking.  With the Bulldogs finishing with an impressive 11-2 record, quarterback Derek Carr passed for over 5,000 yards for 50 touchdowns with just eight interceptions during his senior season.  He finished 8th in the Heisman Trophy balloting.
Prior to the 2014 NFL draft, Derek Carr participated in the NFL's annual pre-draft Combine.  Here's what one analyst said about Carr's NFL future:
"Athletic, tough, instinctive, strong-armed, highly competitive quarterback who will impress in workouts, interviews and on the board. Elevated the Fresno State program and profiles like a gunslinger, though he'd be better served in the long run honing his game-management skills. Will be a starter sooner rather than later and the degree to which he's able to make those around him better will determine his ceiling."
Despite having a terrific senior season and high platitudes from some of the scouts, David Carr became a second round selection (#36 pick overall) by the Oakland Raiders.
Just for fun, let's take a look at all of the quarterbacks selected in the 2014 NFL draft (currently active NFL quarterbacks in BOLD):
Blake Bortles – Round 1 – #3 overall pick from UCF by Jacksonville Jaguars
Johnny Manziel – Round 1 – #21 pick from Texas A&M by Cleveland Browns
Teddy Bridgewater – Round 1 – #32 pick from Louisville by Minnesota Vikings
After Derek Carr was selected with the #36 pick by Oakland in Round 2, here are the other quarterbacks selected during the 2014 NFL Draft:
Jimmy Garoppolo – Round 2 – #62 pick from Eastern Illinois by New England Patriots
Logan Thomas – Round 4 – #120 pick from Virginia Tech by Arizona Cardinals
Tom Savage – Round 4 – #135 pick from Univ. of Pittsburgh by Houston Texans
Aaron Murray – Round 5 – #163 pick from Georgia by Kansas City Chiefs
A.J. McCarron – Round 5- #164 pick from Alabama by Cincinnati Bengals
Zach Mettenberger – Round 6 – #178 pick from LSU by Tennessee Titans
David Fales – Round 6 – #183 pick from San Jose State by Chicago Bears
Kenneth Wenning – Round 6 – #194 pick from Ball State by Baltimore Ravens
Tajh Boyd – Round 6 – #213 pick from Clemson by New York Jets
Garrett Gilbert – Round 6 – #214 pick from SMU by Los Angeles Rams
Just nine years later, none of the 14 quarterbacks from the NFL draft class of 2014 has been on the field as the starting quarterback in a Super Bowl game.  None of these quarterbacks is likely to be inducted into the NFL Hall-of-Fame, either.
A grade of D+ for the NFL Class of 2014 quarterbacks seems fair.
The top selection in the Class of 2014 was Blake Bortles.  He posted a career record of 23-49 in 73 games over five seasons as the starting quarterback in Jacksonville.  After bouncing from team-to-team for the ensuing four years, Bortles finally retired from the NFL prior to the start of last season.
Remember Johnny Manziel?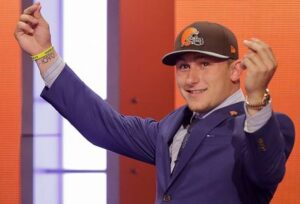 The man called "Johnny Football" was lauded for his incredible scrambling abilities as a college quarterback at Texas A&M (winning the Heisman Trophy).  However, Johnny Manziel's professional career was gigantic dud.
He started just eight games during his two injury-plagued seasons with the Cleveland Browns prior to being cut.  Manziel later played in the Canadian Football League (2018) and in the now-defunct Alliance of American Football (AAF) in 2019.  Manziel's well-documented off-the-field personal issues and drama contributed to his lack of success on the field.
The third quarterback selected ahead of Derek Carr in the NFL 2014 draft was Teddy Bridgewater.  Unlike Blake Bortles and Johnny Manziel, Teddy B is still playing football in the National Football League.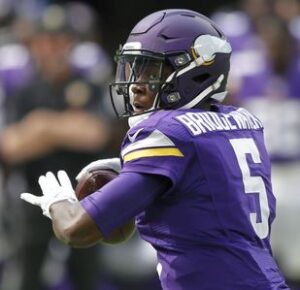 He has played for Minnesota, New Orleans (as a back-up for Drew Brees), Carolina, Denver, and, in 2022, for the Miami Dolphins.  Bridgewater's record as a starting quarterback is 33-32 (mostly in Minnesota).  Teddy Bridgewater is well liked inside the locker-room and remains a well-paid back-up quarterback in the NFL.
Of the ten quarterbacks selected after David Carr in the 2014 NFL draft, only Jimmy Garoppolo (a 2nd round selection by New England) has achieved significant career success.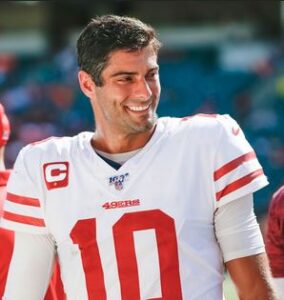 Jimmy G learned his trade as the back-up for Tom Brady during his first four NFL seasons in New England.  Traded to San Francisco in 2017, Garoppolo has posted an impressive record of 38-17 as the starter for the 49ers.  Jimmy Garoppolo has become a free agent this year.  Like David Carr, he is likely to be playing for a different NFL team in 2023.
The remaining quarterbacks in the NFL Class of 2014 either enjoyed a brief period of success or washed-out rather quickly.
This brings us to the upcoming 2023 NFL draft and the quarterbacks who are now being touted for greatness by the sports media.
This weekend, the NFL's annual Combine was held in Indianapolis.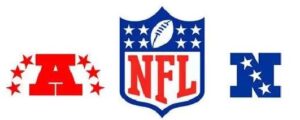 A number of quarterbacks were put through a series of physical examinations and skill tests.  Afterwards, NFL scouts and media reporters raved over how well a few of the players had performed.
I don't understand how your height, weight, vertical or horizontal jump or hand size really matter as you are being chased by a 300-pound defensive lineman.
This week's combine winner was Anthony Richardson from the University of Florida.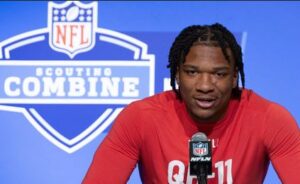 A 5-star high school recruit, Richardson was expected by many to make Gator fans forget about the legendary Tim Tebow.
That didn't happen.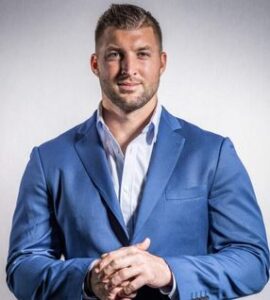 Many fans in Gator Nation believe that the overhyped Richardson was a dud in Gainesville.  Passing for just 17 touchdowns and nine interceptions this past season for the Florida Gators, the team finished the regular season with a mediocre record of 6-6.
On some plays, Florida quarterback Anthony Richardson flashed some amazing skills.  In many of the Gators' games, Richardson seemed to disappear as his offense struggled.
As the 2022 college football season winded down, Anthony Richardson had many doubters as to whether he was worthy of being a first round selection.  Despite his athletic gifts, he needed a lot of work in several other areas to become a successful NFL quarterback.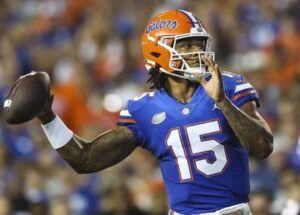 However, after this weekend's 2023 NFL Combine, Anthony Richardson is being touted (by some) as moving up into the top ten picks.
Some media zealots are proclaiming that Richardson might zoom up the draft board to become the first quarterback selected this year.  That means he would move ahead of other talented college quarterbacks such as former Heisman Trophy winner Bryce Young of Alabama, Ohio State's C.J. Stroud, and Kentucky's Will Levis.
Check out this glowing report coming from an ESPN NFL draft analyst recently:

Let's now compare Anthony Richardson to the top quarterback selected in the 2014 NFL draft class.
Central Florida quarterback Blake Bortles had similar measurables at 6'5" and 235 pounds.  He also received great reviews for his performance at the 2014 NFL Combine.  Bortles was eventually selected as the #3 overall pick in the first round by the Jacksonville Jaguars.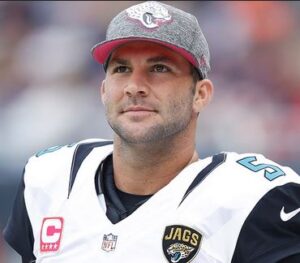 Before the 2014 Draft, here is what an NFL analyst said about Blake Bortles:
"Big, athletic, ascending quarterback with enough arm talent and intangibles to develop into a franchise starter. Is not yet a finished product and scouts' opinions vary on his ceiling, but elements of Bortles' skill set compare to some of the best in the game today, and his best football is ahead of him."
Sound familiar?
Though Blake Bortles would become a starting quarterback in the NFL for a few seasons, his inconsistent play limited his NFL career.
This 2023 NFL Draft will begin on Thursday, April 27 in Las Vegas.  The media is already buzzing about the quarterback draft class of 2023.  This is done every year to help generate more clicks for websites and increased sales for NFL draft publications.
Despondent pro football fans in long-time loser NFL cities (Yes, I'm talking to you, Houston, Chicago, Atlanta, and Las Vegas) get caught-up in it, too.  They drive radio talk shows and internet sites with "We need to draft a quarterback in the first round!" banter every year.
I simply don't see another Patrick Mahomes or Joe Burrow among this year's draft class.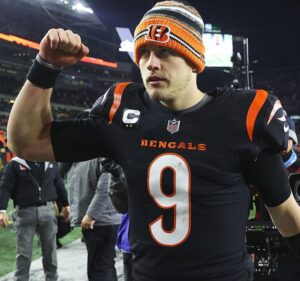 As much as I personally like Bryce Young, I am having trouble seeing him staying healthy for more than a few years after taking big hits from the NFL land of the giants.
With 22 starting players needed on every football team, a great quarterback can be a difference maker if the other pieces are solid.  Unfortunately, most NFL teams with the earliest draft picks have many other needs in addition to a new quarterback.
Nine years from today (assuming I am still around), we should take a look back to see how this year's quarterback class of 2023 stacked-up against the quarterback class of 2014.
Every NFL fan wants their team to find the next Patrick Mahomes or Joe Burrow.   Don't get your hopes up this year.