Podcast: Play in new window | Download
Subscribe: RSS
It finally happened this week.  After watching night after night of college football bowl games, I have finally hit my maximum on Wednesday night.
I am officially bowled over.
My eyeballs reached the point where I couldn't stand to watch another 3 ½ hour game.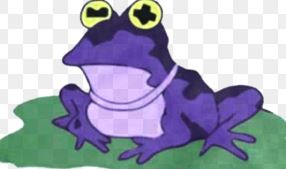 Especially, I became weary of the three to four minute commercial breaks which nearly every football game nearly unwatchable.  Yes, I'm talking to you, ESPN!
After beginning my bowl-a-thon with at least one bowl game per day starting on Friday, December 16, I am unable to keep up the pace. The College Football Playoffs (two really important games) are coming on television this weekend.  Yikes!
I am hopeful that my current "bowl bloat" condition will heal by then.
You know how good it feels to sit down with that bowl of ice cream after dinner in the summertime?  Once per week is excellent, but twice per week is sneaky good, too.
Much like eating a bowl of your favorite vanilla (with chocolate chips) ice cream every night after dinner for two straight weeks, my ability to watch college football bowl games finally reached a saturation point.
My two-week holiday football-watching festival has caused a few unwanted pounds to reappear at the end this year.  So much for my 2022 diet goal of losing ten pounds!
Though I would love to blame ESPN for my added tubbiness, it's all on me (literally!).
As the final week of 2022 draws to an end, I have concerns that my appetite to watch ANY type of college bowl game may be waning.
I felt uneasy following Wednesday night's fantastic finish of the Liberty Bowl featuring Arkansas vs. Kansas.  I like both of those teams and wanted to see this game extend into as many overtimes as possible.  Arkansas won 55-53 in the third overtime.
Bowl game #23 of the 41-game bowl season had just ended.
At 8PM, Texas Tech and Ole Miss kicked-off the Texas Bowl nightcap game.  I had been looking forward to a pinball-type high scoring festival between these two fast paced teams.
Except for one thing.  I hit the proverbial bowl watching wall on Wednesday night.   My eyes and brain were completely bowled over!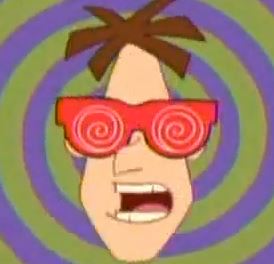 I had developed a case of Bowl Fatigue Syndrome!
I should have seen it coming.  Bowl season has become simply too much of a good thing (unless you are too busy working in the advertising sales department of Disney's ESPN and ABC media outlets).
Before ESPN/ABC bought the rights to televise 38 of the 41 bowl games (that's 92.7%), there were significantly fewer bowl games being played.  Twenty years ago in 2002, there were only 28 bowl games.
ESPN is responsible for creating and adding most of these additional bowl games.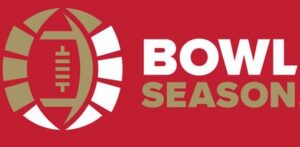 I wonder how many Americans are now dealing with a holiday case of Bowl Fatigue Syndrome.
Let's take a closer examination of the history of college football bowls.
For many years, there was an unwritten rule that your favorite college football team should only receive an invitation to play in a bowl game as a reward for a better-than-average season.
That meant your college football team must have a winning record on the date when the bowls select two participants.  The limited number of available college football bowl games made it quite possible that some teams with seven or more wins were still not invited to play in a bowl game.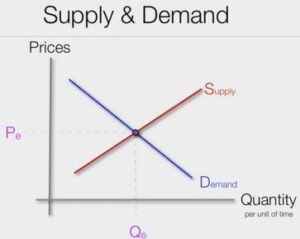 Yes, this is a good example of economic concept of supply and demand!
Thanks to ESPN, an expansion of college bowl games neatly fills-out the network's late December daily television schedule.  If you are stuck inside on a cold day or visiting relatives over the holidays, a "live" college football game certainly beats watching just about anything else on television.
With 41 bowl games in 2022, 82 college football teams are needed.  Teams with mediocre 6-6 records are needed to fill-out the slate of games.
Back in the old days, a 6-6 record might have caused your football coach to be fired!
Today's version of bowl team supply and demand has created a shortage of eligible teams.  Rice University (5-7) was selected to play in this year's Lending Tree Bowl (Mobile, Alabama) due to the shortage of qualified 6-6 teams.
Though going to a bowl game may sound like fun, the costs must be considered along the revenue from each bowl's payout to the teams.  Many universities lose money by sending their football teams (and related support groups) to this growing number of non-New Year's Day bowl games.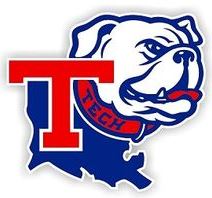 Here's an example.  As a graduate of Louisiana Tech University, let's use the Bulldogs as our "imaginary" example.  Yes, the Dogs finished with a disappointing 3-9 record this year so they are perfect to use in this "fake" bowl scenario.
Let's say that Louisiana Tech was invited (play along, OK?) to appear in the Hawaii Bowl game held in late December in lovely Honolulu.
Woo-hoo!  What a terrific bowl trip, eh?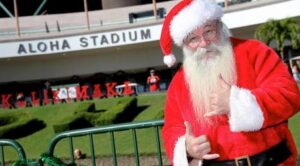 In addition to the game's location being thousands of air miles from Ruston, Louisiana, the school (as a condition of being invited) must agree to purchase a minimum number of tickets (at face value) to the game, too.  That's because the bowl game itself has expenses which it must meet.
In 2022, the Hawaii Bowl featured a total payout of $600,000 per team.
Let's say that 5,000 tickets at $50 apiece must be "guaranteed" to be sold by Louisiana Tech.  Sadly, only 3,000 Bulldogs fans purchased tickets due to the high cost to traveling to Hawaii.
The school must take a $100,000 loss on the 2,000 unsold tickets.
It is quite conceivable that the cost of air transportation, lodging, food, and entertainment for a traveling party of +/- 400 people (the football team, coaches, football staff, the "Band of Pride" marching band, and several key university and athletic department staffers) will easily ring-up more than $500,000 (the remaining payout after the loss on unsold tickets) in expenses over a multi-day stay in beautiful Honolulu, Hawaii.
The school and/or athletics department better make sure that they have some extra cash in their cookie jar in the event of significant cost overruns by playing in this post-season "reward".
Not to be forgotten is that most college head football coaches have a provision in their contract which calls for them to receive a significant bonus if the football team goes to a post-season bowl game.  The school's athletic budget is on the hook for that expense, too.
University officials may not like the idea of (at best) breaking even financially with a televised bowl game appearance.  Some schools realize that getting 3 ½ hours of national television exposure on ESPN may be quite beneficial to the school's athletic and academic recruiting along with fund raising pitches to the school's alumni.
Just picture a couple of proud Louisiana Tech grads watching the Hawaii Bowl game from their home in Anchorage, Alaska.  I can almost hear their shivering little fingers writing out an end-of year donation check to the school's alumni group right now!
The school's goal should be to spend every single dollar which they will receive from the bowl appearance – without exceeding the amount.
Why?  If any surplus funds remain after the school's bowl game, the excess cash is not kept by the university.  It must be sent back to the school's athletic conference (in this case, Conference USA) and shared equally with other C-USA schools.
By appearing during ESPN's first two weeks of this year's "Bowl-a-Rama", some universities have lost quite a bit of money by having their football team participate in these games.  By the way, the school's athletic conferences will not help defray any losses incurred from a money-losing bowl appearance.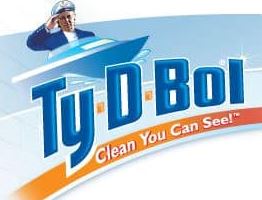 According to one source, the lowest bowl payout in 2022 was a measly $112,500 per school to play in the Bahamas Bowl.  With such a small payout, did Miami (Ohio) and UAB fly there but need to row a battalion of boats back across the Atlantic to return home?
Montgomery, Alabama's Camellia Bowl featured a payout of just $150,000 per team.  6-6 Georgia Southern (Sunbelt Conference) and 6-6 University of Buffalo (MAC) played a terrific game for television.  It's quite possible that both of the schools lost money by participating in the game.
Thankfully, the economic picture brightens once we arrive at the peak of bowl season around New Year's Day.
LSU will play in the Citrus Bowl on Monday, January 2 (11AM – ABC) against Purdue.  By the way, the Boilermakers' offensive coordinator for the bowl game is none other than Drew Brees!  He is helping his alma mater after the former coach recently left for a job at Louisville.
The Tigers and Boilermakers will each receive $4.1 million for playing.  LSU's famous Golden Band from Tiger Land is traveling with the football team and will perform at several venues.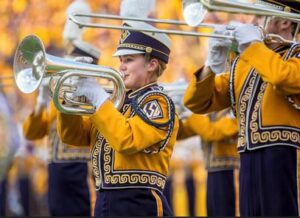 LSU will be quite generous to the football players, staff, band, and others as they try to spend as much of that $4.1 million as reasonably possible this weekend in central Florida.
LSU has no economic incentive to send a significant check back to the SEC for the league to spread among the other schools.
As we've discussed recently, ESPN has smartly capitalized on the concept that having at least one college football game per day in order to attract a bevy of holiday advertisers.  Statistical measurements show that a match-up of a couple of 6-6 college football teams will bring about one million viewers to watch any televised game.  It also gives ESPN more than one hour of commercials to sell.
Trying to watch all 41 bowl games over a nearly three week span finally overwhelmed me this week.
Fortunately, a trip to the doctor was unnecessary for my case of Bowl Fatigue Syndrome.  The prescription was to turn off the television and do more productive things with my eyes and body.  After more than 36 hours of rehabilitation, I am feeling much better today.
Look!  The "Tony-the-Tiger Bowl" from El Paso kick-offs at 1PM featuring UCLA against Pitt.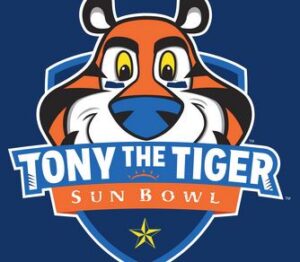 Do I turn it on to watch?  Though I remain in voluntary rehab for my "serial" bowl addiction, this game might turn out to be Grrr-eat!