Podcast: Play in new window | Download
Subscribe: RSS
After this week's losses by formerly unbeaten Tennessee and Clemson, there are just four major college football teams without a loss with three games to go in the regular season.
Georgia's stifling defense along with the team's balanced and talented offense ended Tennessee's unbeaten season with a 27-13 victory.   The Bulldogs had this game under control in the opening moments.  Tennessee's lone touchdown came with just four minutes left in the game.
At South Bend, Indiana, the rejuvenated Notre Dame Fighting Irish obliterated formerly unbeaten Clemson 35-14 on Saturday night.  Like Georgia, Notre Dame controlled this game from beginning to end.  Though this game wasn't a conference game for Clemson, the bad impression it left on a national television audience will hurt them if they finish the season with just one loss and want a spot in the four-team College Football Playoffs.
That leaves a quartet of Georgia, Ohio State, Michigan, and TCU as our remaining unbeaten teams.
Ohio State will host Michigan on Thanksgiving week (Saturday, November 26).  One way or another, there will be a maximum of just one unbeaten team coming out of the Big Ten Conference.
The Big 12's surprising leader this year is TCU.  The 9-0 Horned Frogs have beaten all comers.  TCU travels to play an improving University of Texas (6-3) this Saturday night (6:30PM on ABC).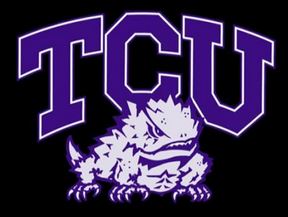 The Froggies will then hop down to Waco and play 6-3 Baylor next week.
If TCU maneuvers its way through the Big 12 landmines and ends the season unbeaten, they would be a "lock" for this year's Final Four of college football teams.
In summary, there will be a maximum of just three unbeaten teams remaining at the end of the college football regular season.  If that were to happen, a trio of Georgia, TCU, and the winner of the Michigan/Ohio State match-up later this month would all be guaranteed a spot in the College Football Playoffs.
Lest we forget, there are a multitude of teams which might finish the season with just one loss.
With both Clemson and North Carolina currently sporting just one loss, the winner of the ACC could emerge with a 12-1 record after the ACC's title game.
In the American Athletic Conference, the Tulane Green Wave is now 8-1 for the first time since 1973.  If the New Orleans-based Greenies should finish off their incredible season at 12-1, they should tell the Playoff Selection Committee, "Pick me"!
The Pac-12 Conference is a big mess right now.  Oregon, UCLA, and USC all have an 8-1 season record.  Let's assume that one of these one-loss teams emerges as champion of the Pac-12 with a 12-1 record after the conference championship game is played.
Independent Liberty University is now 8-1 after going into Fayetteville last Saturday and defeating Arkansas of the SEC West.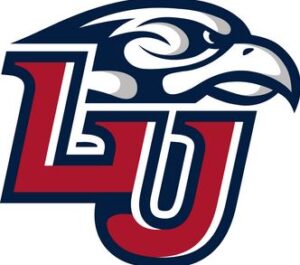 The Flames led the football game from start to finish in a 21-19 win.  Liberty has winnable games at 5-5 UConn and at home against Virginia Tech (2-7) and New Mexico State (3-5).  A final record of 11-1 is quite possible for the Liberty Flames.
Don't forget about the Sunbelt Conference!  Coastal Carolina is now 8-1 after dispatching a tough Appalachian State team last week.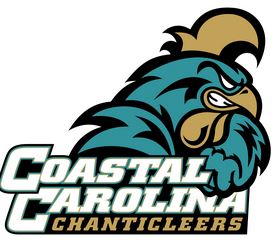 These Chanticleers aren't chicken and would love to take on the big name teams in the Playoffs.  They could finish as conference champs with a 12-1 record.
The Southeastern Conference is the most intriguing problem for the post-season.  After Georgia's convincing win over Tennessee, the defending national champion Bulldogs will likely skate into the SEC Championship game unbeaten.  Even if they lose to a rapidly improving LSU Tigers (7-2) in the SEC title game, it would be hard for voters to keep the national champs out of the field at 11-1.
Tennessee could run the table and finish at 11-1.  However, the Vols will miss the SEC Championship game due to last Saturday's loss to Georgia in their SEC East match-up.
The same scenario looms for Ole Miss of the SEC West.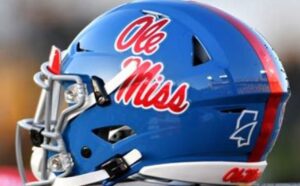 Let's say the Rebels (now 8-1) are able to take down a suddenly-reeling Alabama (7-2) this Saturday night (6PM – ESPN) and then win its last two games to finish 11-1.  Since a two-loss LSU currently owns a tiebreaker after beating Ole Miss in Baton Rouge, the Rebels, like Tennessee, might finish the season with just one loss and not play in the SEC title game.
As of today, I think it's fairly safe to also assume that one of the two Big Ten teams (Ohio State or Michigan) is likely to become one of the top four teams selected.
Just like Tennessee and Ole Miss, the loser of the Michigan/Ohio State game (since both teams are in the Big Ten East division) could sit at home with an 11-1 record.  Meanwhile, the winner plays the Big Ten West leader (Illinois – most likely) in the league's championship game.
However, that leaves a shopping cart full of quality teams which will be jockeying for one of the remaining two spots in the College Football Playoffs this year.
With just two remaining spots in the post-season field, we could see a dogfight emerge between up to nine teams for the remaining two playoff slots:
AAC Champion – Tulane
ACC Champion – either Clemson or North Carolina
Big 10 East runner-up – loser of Michigan vs. Ohio State
Big 12 Champion – TCU (if it loses a game before end of season)
Pac-12 Champion – one-loss survivor (Oregon, UCLA, or USC)
SEC East– Tennessee
SEC West – Ole Miss
Sunbelt Champion – Coastal Carolina
Independent – Liberty University
As much as I love "chaos" for college football's playoffs, this is setting-up for mayhem that even the guy on the TV commercial would be proud of!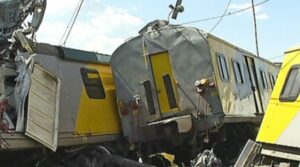 Now, let's unveil the SwampSwamiSports.com College Football Top 25 teams for the week ending November 5, 2022: