Podcast: Play in new window | Download
Subscribe: RSS
The most invisible man during the NBA's 2021-2022 season has been former Philadelphia 76ers forward Ben Simmons.  He managed to find a way to remain injured and/or have his feelings hurt for an entire season without ever hitting the floor.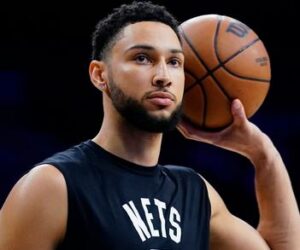 In the Sixers "Win or Go Home" Game 6 at home Thursday night against the Miami Heat, the man who the Sixers traded Simmons for was nearly as invisible during the second half with his new team's basketball season on the line.
James Harden's first half performance in this pressure packed Game 6 showed four made baskets on seven attempts (three of the buckets being 3-pointers) totaling 11 points at the half as Philly trailed by one point 49-48.   Harden, who is known as one of the NBA's most prolific "floppers" in history and is awarded more free throws by referees than most players, didn't even attempt a single free throw in the first half.  That also means that he didn't drive to the basket to get a closer range shot or attempt to draw a foul (as he has been known to do).
During the second of half of Thursday's Game 6, James Harden (a ten-time NBA All-Star) attempted just two shots from the field in 22 minutes of play and, again, had no free throw attempts.
Why would a perennial NBA All-Star like James Harden fade into the background in the second half of a must-win playoff basketball game?
Miami gradually pulled away in the second half to win the game 99-90 and captured this best-of seven series 4-2.  Miami awaits the winner of the Milwaukee Bucks vs. Boston Celtics series (currently led by Milwaukee 3-2).
For the fourth time in the past five seasons, the Philadelphia 76ers lost in the second round of the NBA playoffs.  As TNT's Charles Barkley, Shaquille O'Neal, and Kenny Smith enjoy saying, it's "One-two-three – CANCUN!" as the Sixers vacation season has now begun.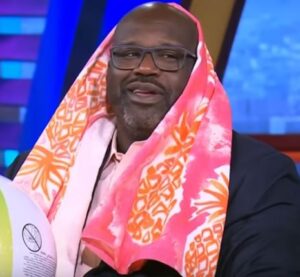 After James Harden was traded by the Brooklyn Nets to Philadelphia a few months ago, Sixers fans believed that the team now had another reliable scorer who could take some of the offensive load and pressure off the team's talented All-Star center, Joel Embiid.
James "The Beard" Harden has a lengthy NBA resume filled with several scoring titles since joining the league back in 2009.   During his 13-season career, he has dominated NBA regular season games with incredible offensive performances.  However, the NBA plays very little serious defense during its overly-long 82 game regular season, so Harden's isn't used to seeing a defensive player with a hand in his face like it occurs during playoff time.
Houston Rockets fans became used to seeing this transition into "Playoff Harden" as his offensive output and leadership would evaporate during the playoffs.
When you face another team during in a seven game playoff series, the opponent has time to focus on each player's weaknesses and force them to do things differently.  James Harden scores a lot of points when he controls the basketball.  By forcing the ball out of his hands early in the shot clock, the opposing team is willing to allow Harden's other four teammates to step-up and score the points.  On most nights, that simply doesn't happen.
James Harden's history has also shown that he is prone to "pout" if he isn't able to touch the basketball as much as he likes.  That's exactly what happened in Philadelphia Thursday night in the 76ers' Game 6 loss to Miami.  He "checked-out" of this game without ever leaving the court.
In a postgame interview with the assembled press, Philly center Joel Embiid (who finished runner-up in the MVP voting this season) said that today's current version of James Harden simply isn't the same James Harden as fans might have expected.
"Since we got him, everybody expected the Houston James Harden, but that's not who he is anymore. He's more of a playmaker. I thought, at times, he could have been, as all of us could have been, more aggressive."
That's being very polite, Joel!
The Philly version of James Harden is now 32 years old.  He looks heavier and more out of shape than at any other time in his career.  Though tempting, we can't even blame those yummy Philly cheesesteaks as the primary culprit as Harden had already heavied-up during his one-year tour of duty with the Brooklyn Nets.
The 76ers now face a very expensive choice.
Since Phildelphia traded an equally undependable player in Ben Simmons to the Brooklyn Nets in order to obtain James Harden, the cost to keep Harden next season doesn't appear to be justified.  His current contract will pay him an incredible $47 million next season.  That's nearly 30% of the 76ers team payroll this season.
You can't blame James Harden (and his agent) for this fortuitous basketball contract.  However, why should Philadelphia overpay for the services of a declining basketball player next season whose heart isn't in the game?  That seems like a bad business move for the Sixers.
The chances of James Harden winning an NBA title during his career are fading fast.  Plenty of NBA legends never won a championship.  Karl Malone and John Stockton of Utah came close as did Charles Barkley, Chris Mullen, Spurs great George Gervin, and Lakers legend Elgin Baylor.   Harden's long history as a prolific scorer will no doubt put him into the Hall-of-Fame years from now even if he fails to collect an NBA title.
The Houston Rockets made James Harden a perennial All-Star and spent lavishly to surround him with other talents such as Dwight Howard, Chris Paul, and Russell Westbrook.  Once Houston's new owner finally made a hard decision to cut expenses two years ago, Harden pouted and demanded a trade from a quickly declining Rockets franchise.
His wish was granted as Harden was sent to the Brooklyn Nets in January, 2021 to pair-up with Kyrie Irving and Kevin Durant.  That trio failed to deliver the Nets into the NBA Finals last season.  With three players who need the basketball in their hands to be effective scorers, the Nets struggled again this season.
The Brooklyn Nets dealt James Harden to the 76ers in February.  In return, they will attempt to see if The Overrated Diva-Known-as- Ben Simmons can be salvaged (Prediction – Don't bet on it!).   Ben Simmons (whose epic playoff failures the past few seasons have made James Harden's poor showings look more palatable) never even took to the court this season even after the Nets' team doctors cleared him to suit-up in the playoffs.
James Harden and Ben Simmons have now become the poster boys for a growing number of overpaid, under-productive, and unhappy NBA players.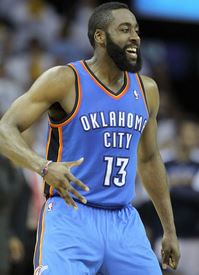 I watched James Harden put up 40 or more points every year while playing for both OKC and Houston – during the regular season.  Come playoff time, though, James Harden becomes the opposition team's prime target as they work to exploit his weaknesses and prevent him from taking over basketball games.
On Thursday night, James Harden's anemic performance in the second half (0 for 2 and zero points scored in the final 22 minutes when his team needed him to step-up) is bound to be a head scratcher for the Philly basketball faithful.
However, Rockets fans saw that same thing occur season after season during Harden's prime years in H-town.  During The Beard's eight+ seasons with the Houston Rockets, James Harden's incredible regular season offensive performances helped to position his team to receive a high seed in the NBA playoffs.  However, The Beard was never able to lead his team into the NBA Finals a single time while in Houston.
"Playoff Harden" became less effective in each round of post-season play.
James Harden did make one trip to the NBA Finals early in his career as the sixth-man (with a much smaller beard) playing for the Oklahoma City Thunder in 2012 (they lost to Miami).  It's possible that James Harden's best playing days are now behind him and that he might benefit from coming off the bench once again like he did early in his career.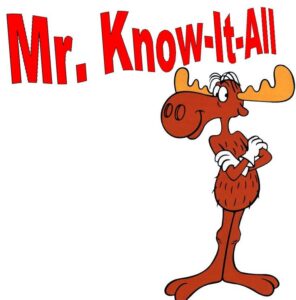 The Beard (at age 32) seems to be an aging scorer capable of a few reminders of days gone by.  However, James Harden has never seemed comfortable being a team leader anywhere he has played in the NBA.  James Harden's off-the-court partying (yes, even during the basketball season) is quite legendary.  In Houston, he was known to make separate travel arrangements to take a day or two to "relax" at certain points of the regular season.
Don't expect James Harden to change at this stage of his career.  If Philadelphia expected him to show more leadership on the floor, this Sixers current executive management (which includes Harden's former General Manager in Houston) has failed in a big way, too.
On the positive side, the Sixers were finally able to rid themselves of the Ben Simmons Experience by making the deal with Brooklyn to acquire Harden.   Philly obviously hoped that the old James Harden might be rejuvenated by a chance to resume a starring role and win his first NBA title with the Sixers.
Alas, the James Harden/Ben Simmons trade appears to have been a "lose/lose" proposition for both teams right now.  The key word is "lose".  Both Brooklyn and Philadelphia have now been eliminated from the post-season.
Neither James Harden nor Ben Simmons seems to be motivated to achieve any team-oriented goals in the NBA other than enhancing their own personal net worth.
Philadelphia must now make a decision soon as to whether to overpay for James Harden's declining services again next season.
Caveat emptor! (Let the Buyer beware)