Podcast: Play in new window | Download
Subscribe: RSS
Most of today's college head football coaches make a little extra money by doing a weekly radio and/or television show during the season.  These shows are usually "live" at a local eatery in front of a crowd of loyal supporters of the university's football program.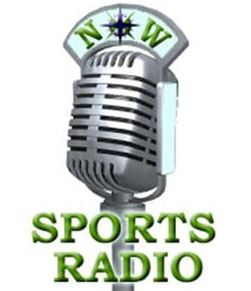 The format of most coaches' shows will have one or two friendly hosts (usually featuring the radio play-by-play announcer) asking rather general questions about last week's win (or loss) and what the team is doing to get ready for the next opponent.
The football coach will answer most of the questions in something that many fans call "Coachspeak".  That means that he will sugar coat many of the answers to give the least offensive response and keep the show "G" rated.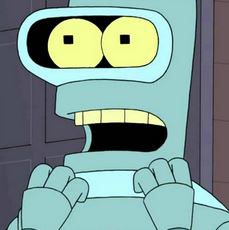 You rarely hear a football coach call out a specific player for a boneheaded play.
That's because it wouldn't be good to single out your placekicker (Joe "TheToe" McGillicutty) for that missed a chip shot 22-yard field goal in the final seconds (which most high school kickers would have made with their eyes closed).  It is doesn't build team spirit and fan loyalty by disparaging any young person on the team who is trying their best – regardless of the results on the field.
Likewise, it is also a really bad idea for the head football coach to provide bulletin board material for next week's opponent.  Don't fire-up the other team by dropping a comment such as, "Their quarterback hasn't been able to hit the broadside of a barn in the last two games, Bill."  It usually backfires.
That's why most radio and television coaches' shows are generally quite predictable and boring.  If you've never heard one, you haven't missed very much.
Except…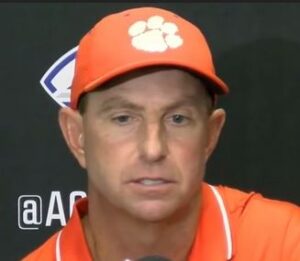 The weekly radio show for Clemson University head football coach Dabo Swinney from this past Monday night, October 30.  It was a doozy!  After the weekly Q&A from the radio host, the coach opened up the telephone phone lines to take a caller's question.
Pro tip!  As a former talk show host myself, a rule of thumb is that you will be lucky to get one caller for every 100 current listeners.  It takes a lot of guts for most people to dial-up a radio talk show.  It takes even more courage to call if you are planning to take a shot at one of the nation's top football coaches – on his own show!
"Welcome to the Coach Dabo Swinney show.  Tyler from Spartanburg, you're on the air!"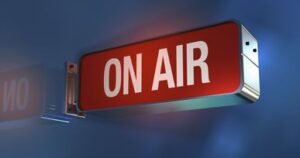 That's when a young gentleman named Tyler became famous (at least for this week) by calling the coach's radio show to make a few unflattering remarks about this year's Clemson football team and the coach's salary (about $11 million per season).
Uh-oh.  This is not going to end well for Tyler-the-radio-caller! 
Let's set the stage before we dissect Coach Dabo Swinney's response.
The Clemson Tigers are now 4-4 this season.  Last Saturday, they lost an ACC road game to 5-3 North Carolina State by a score of 24-17.   Clemson's four wins this year have come against FCS Charleston Southern, 4-4 Florida Atlantic, at 4-4 Syracuse, and vs. 4-4 Wake Forest.
Translated – Clemson hasn't beaten a FBS opponent this year which currently sports a winning record.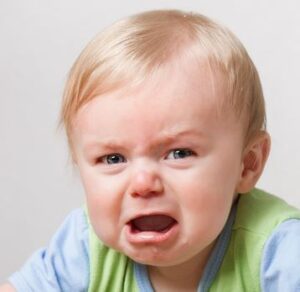 The Clemson fans have become conditioned to winning a lot of football games and competing for national championships.
Before Dabo Swinney was named Clemson's new head coach in 2009, the Tigers had just one national title in the trophy case from the year 1981.  After Coach Swinney arrived on campus, Clemson has rolled-off at least ten wins in every season beginning with 2011.   That's 12 straight years of double digit wins.
Until this year, that is.  With four losses already, that impressive streak has ended.
Coach Dabo Swinney's Clemson Tigers have won two of the last seven national championships played.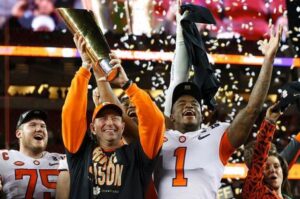 Clemson won the national title after the 2016 and 2018 football seasons.  Alabama and Georgia have also won two times during the past seven years with LSU's 15-0 national champions of 2019 being the other.
Lest we forget, Coach Dabo Swinney's football team has also appeared in two other national championship games (2015 and 2019).
By any measure, the Clemson football program has been incredibly successful over the past decade.
After Tyler-the-radio- caller criticized this year's team and suggested the coach wasn't earning his $11 million salary, Coach Swinney lost it.  He went on an epic on-air rant.
He said, "I don't know how old you are, don't really care. We won 11 games last year, and you're part of the problem. The expectation is greater than the appreciation, and that's part of the problem.  If you don't like how I run the program, don't be a fan. I don't care. But I'm the head coach, and I'm going to do what I believe is right for the long term of this program, what's best for the players, and what I think is best for the moment."
During this five minute radio ramble, Dabo Swinney reminded fans that Clemson had not won the football national championship in 35 years.  He proudly mentioned that he was the first person in his own family to have gone to college, earned two degrees (both from the University of Alabama), and worked his way up the coaching food chain while earning relatively low pay to becoming the head coach at Clemson.
The coach strongly reminded Tyler-the-radio-caller that he (Coach Swinney) was a winner in everything he has done in his professional life and suggested that, perhaps, Tyler-the-radio-caller had not been.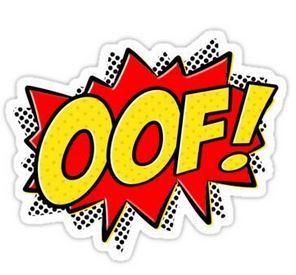 That's the short version of Coach Swinney's surprising (but quite interesting) response.
Clemson's head football coach is understandably frustrated with his team being 4-4 this season with four games to go.  Monday's emotional response to Tyler-the-radio-caller comes as the coach prepares to face a 6-2 Notre Dame squad this Saturday (11AM CDT on ABC).
After that, Clemson finishes the regular season with games against Georgia Tech (4-4), at North Carolina (6-2) and intrastate rival South Carolina (2-6).
A 6-6 year is realistic for Clemson in 2023.
That means the pressure falls squarely on the highly paid leader of the football team.  Coach Dabo Swinney wants his team to perform at a higher level, but the team's talent level simply isn't there right now.
Dabo Swinney won the top job at Clemson in 2009 at the age of 38 after being lauded as one of the nation's top recruiters during his years as an assistant coach at the school.  After becoming Clemson's head coach, he has taken the Tigers to eight ACC titles and won the national coach of the year award, too.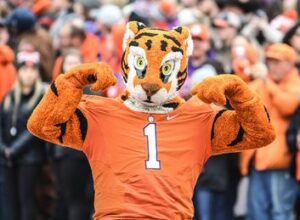 Unlike many major football programs, Clemson has been relatively inactive neither in the NCAA's new Transfer Portal to add new players nor with the Name, Image, and Likeness (NIL) market up to this point.
Clemson fans have seen how Deion Sanders has successfully turned-over more than half of the football squad at the University of Colorado in one season after a dismal 1-11 record in 2022.  The orange and purple-clad Clemson Tiger faithful desperately want to maintain their football success of the past decade and want their head coach to be using any legal means to do it.
Yes, Clemson's football fans are very spoiled.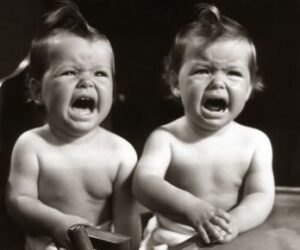 Then again, so are the fans of Alabama, LSU, Texas A&M, Florida, Ohio State, Michigan, Oklahoma, Texas, and many other major college football programs.  Having only one down year (such as Clemson is having) will find their fans turning on the team's head coach before the end of any football season.
Yes, this might even at Alabama if legendary football coach Nick Saban were to stumble to a 4-4 record after the first eight games.
In College Station, Texas, the head football coach at Texas A&M is now 5-3 this season.  Jimbo Fisher received a guaranteed contract which would pay him about $70 million if he is dismissed at the end of this season.  The pressure has been mounting as the Aggies' arch rival Texas Longhorns are enjoying a Top Ten ranking most of this year.
The Aggies have been disappointing again in 2023.  As we speak, the Association of Former Students of Texas A&M might be passing around several Texas-sized ten gallon hats to their biggest donors to help raise millions to buy-out Jimbo Fisher's contract.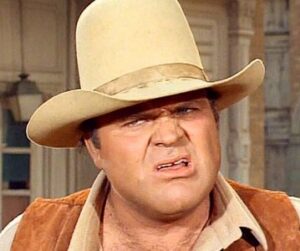 As for Clemson coach Dabo Swinney, it was only a few years ago when the hot rumor was that the coach (an Alabama grad) was a shoo-in to take Coach Nick Saban's job in Tuscaloosa once the legendary coach finally retires.
With this year's Clemson team sporting a 4-4 record and a tough Notre Dame squad coming to town this weekend, Dabo Swinney is under a very intense microscope.  Let's not forget that all coaches are human.  With growing stress and anxiety, Coach Swinney finally vented that frustration during this week's radio show.
It may have been coming for a long time, but it wasn't his best look.
I have no problem with the coach reminding fans that every season will not conclude with a trip to the national championship game.  There are only two spots for the 133 FBS teams each year.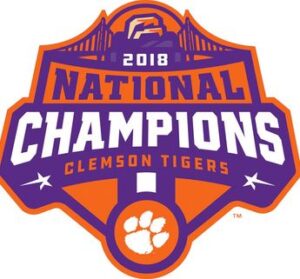 Nobody (not even Nick Saban at Alabama) should expect that result every year.
However, insulting the radio caller (no matter how rude Tyler may have been) and telling him to take his fandom elsewhere was quite surprising and unprofessional.  Dabo Swinney shot a giant hole into his orange Clemson athletic shoes with many of his supporters and, quite likely, a few of his bosses at Clemson.
Career burnout is very real – especially for men of Dabo Swinney's age (53) and high stress profession.  It's going to be a hard landing this year for Clemson's football program.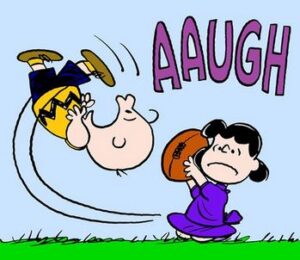 Even if the Clemson Tigers should rally to win every remaining game and finish 8-4, the year's results will be considered disappointing.
The coach popped his sizable personal stress bubble for everyone to hear.  Dabo Swinney has done a terrific job at Clemson.  He will learn from this unforced error on his radio show this week and start to work his way back to the top again soon.
The long-time coach was right about another thing which he mentioned during his epic rant on Monday night.   A proven winner like Dabo Swinney will have plenty of other college football programs wanting him as their school's next head coach if Clemson doesn't.
Good night, Tyler!