Podcast: Play in new window | Download
Subscribe: RSS
If you haven't heard yet, the Northwestern State Demons college football team abruptly decided to end its 2023 season on Thursday, October 26.
The head football coach, Brad Laird, resigned after six seasons at his alma mater.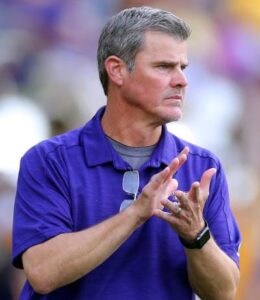 The team's game scheduled for last Saturday at McNeese State University in Lake Charles (the Cowboys' homecoming game) was abruptly cancelled.
This week's scheduled game to be played by the Northwestern State football team was to have been played this Saturday, November 4 at 3PM against Houston Christian.  This Saturday is the Northwestern State Demons' 2023 homecoming weekend (which will still be held sans football game).
The final two cancelled football games were a road trip to San Antonio to play Incarnate Word (November 11) and a final home game on November 18 against Texas A&M-Commerce.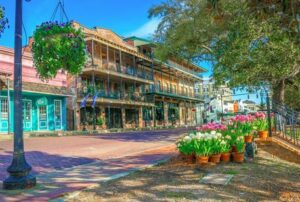 What is happening at this university situated in the lovely city of Natchitoches, Louisiana (population 18,039)?
Last Thursday October 26, Northwestern State University President Dr. Marcus Jones announced the abrupt and immediate cancellation of the remainder of the football season.  He said this was a collective decision made between the team's football players and the university's administration.
One of the team's players, junior defensive back Ronnie Caldwell, was shot several times and killed at around 1AM during the overnight hours of Thursday, October 12 at his off-campus apartment complex located near the school.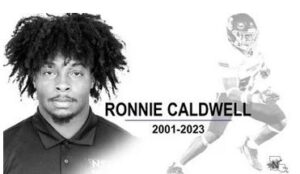 After Ronnie Caldwell's passing, Northwestern State quickly cancelled the game scheduled just two days later on Saturday, October 14 at Nicholls State University in Thibodaux.
The following Saturday (October 21), the Demons football team hosted Southeastern Louisiana University in Turpin Stadium in Natchitoches.  Memorials were held prior to the game to honor the team's former starting defensive safety.
The football team dropped to 0-7 after losing 37-20 to the visiting Lions.
The next football game was scheduled for 7PM Saturday, October 28 on the road at McNeese State University in Lake Charles.  It was scheduled to be the McNeese Cowboys' homecoming game.  A significant amount of revenue was lost by the Lake Charles school due to the game's cancellation last Saturday night.
According to reports, the Demons' football practices initially scheduled for Tuesday and Wednesday last week prior to the McNeese State game were made optional for any players who might still be grieving the loss of teammate Ronnie Caldwell.
With an important road game coming up in just a few days, many NSU football players were becoming (justifiably) quite confused as game preparations were at a standstill.
Things were clarified last Thursday, October 26.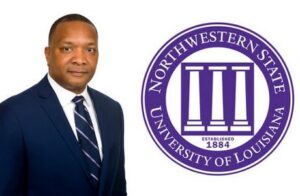 That is when Northwestern State University President Dr. Marcus Jones surprised nearly everyone by declaring that all remaining 2023 games for the Demons football team had been cancelled.
According to the NSU athletics website, "The school cites the mental health and well being of its student-athletes as the primary reason for its decision. 
The University President added, "Ronnie was a beloved member of our community, and we miss him dearly.  While our instinct was to return to the field of play following his death, we've since learned that the hurt on our team was too deep. Now it is in the best interest of our players, coaches, and staff to pause and to take this time to mourn, to heal, and to support Ronnie's family."

One of eight children in his family, Ronnie Caldwell was a native of Cedar Park, Texas near Austin.  A former walk-on football player at Tyler (Texas) Junior College, he transferred to play at Northwestern State University in Natchitoches, Louisiana beginning with the 2022 football season.
Ronnie Caldwell's NSU football bio indicated that he had been a solid student in high school (3.4 GPA) and carried a 3.7 GPA while attending Tyler Junior College.  At Northwestern State, he was majoring in Business Administration.
According to recent reports, two men have been arrested in connection with the shooting of Ronnie Caldwell a few weeks ago.
One is 22-year old Maurice Campbell of Memphis, Tennessee.  He is a recent NSU teammate of Ronnie Caldwell.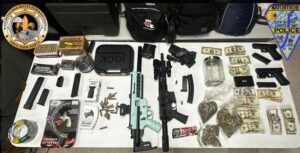 The city police department released a photo in the past week showing a significant stash of weapons and drugs found during his arrest.  Campbell was charged with obstruction of justice, possession of marijuana with intent to distribute and possession of a firearm in the presence of a controlled dangerous substance.
The other man arrested was 27-year old John McIntosh.  He was a roommate of the Ronnie Caldwell but apparently was not enrolled at the university.  McIntosh was arrested for possession of a firearm in the presence of a controlled dangerous substance.  McIntosh was subsequently released after posting bond.
As of this writing, neither man has been charged with the murder of Ronnie Caldwell.
Over the weekend, news surfaced that the parents of Ronnie Caldwell have engaged legal representation and plan to file more than one wrongful death lawsuit in the coming weeks.  The family believes that the school, head coach, and apartment complex failed to act properly.  Those will be matters for the courts to resolve.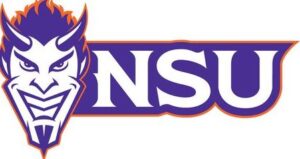 According to my review of the Northwestern State football website earlier today, there were approximately 107 football players still on the roster.
As a former high school athlete myself, I have to believe that at least 80 or more of those other football players may have wanted to practice last week and play in a football game against McNeese State last Saturday night in Lake Charles.
After more than a week of grieving over a teammate, most of the young men on the Demons' football team may have benefited from the structure and routine of practicing and playing football to help move on.  Being with your teammates on the practice field to run, block, tackle, and catch a few passes just seems like a much healthier way to repair your mental state.
Quitting in the middle of the football season doesn't make sense (at least, based on what we currently know).  It sends a bad message to some of these young men about how to handle future adversity once it arrives.
Unlike knowing some of your teammates for years in high school, a college football team is comprised of young people coming from different cities and towns across several states.  Most of the players don't know each other as they step onto the campus for the first time.
Ronnie Caldwell was transfer student from Tyler Junior College.  He started playing football on the team in 2022.  Was this one player so close to the other 107 others on the Northwestern State roster that there weren't enough remaining players mentally prepared to continue the football season?
I find that hard to believe.
After almost two weeks of grieving, funerals, memorials, and tributes, the football team and assistant coaches would encourage each other to play hard and dedicate the rest of the season to the memory of their friend and teammate, Ronnie Caldwell.  I know that I would.
So, why did NSU shut down the entire football program due to the tragic loss of one player?
Most people outside of the Northwestern State University football program don't believe the rationale provided by the school last Thursday.  The players, students, and supporters of the football program deserve to know more information.
By the way, the lives of those 100+ other young men on the NSU Demons football team should matter just as much to the university as Ronnie Caldwell did.  Their futures have now been adversely affected by this decision, too.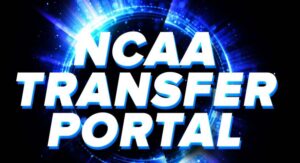 Some will transfer to play somewhere else.  Others may stick around.  If you were a top high school football player or a college player considering a transfer from another school, would you really want to transfer INTO Northwestern State University for next season?
The silence from the University's athletics leadership has been deafening.
Ominous circumstances may surround the death of Ronnie Caldwell a few weeks ago.  The police and legal system are best qualified to handle those issues.
However, that growing dark cloud hanging over the athletic programs at Northwestern State University could be lightened with more sunshine (truth) to clarify matters right now.
The football team's starting quarterback (Tyler Vander Waal) made national headlines this weekend by contradicting the University President and saying that the football team wanted to continue playing for the remainder of this season.
The University President must realize that his college football program is one of the most important activities on campus which binds the students and the school's alumni together.  The decision to abruptly end the football season may (perhaps) indicate knowledge of a few darker details coming soon relating to the football program (and, perhaps, the entire athletics program) at NSU.
As a business major, I am inclined to look at the financial "rug" for dirt hiding underneath.
Home attendance at the first two Northwestern State football games in 2023 struggled to exceed 6,000 fans.  The most recent game against Southeastern Louisiana drew only 2,237 for a game played under perfect conditions – a clear Saturday October sky and a kick-off temperature in the 70's.  Ronnie Caldwell was being honored before the game started.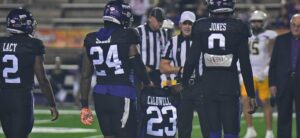 Where was the crowd for this important home game?  How can the football program survive on such measly gate receipts?
Does Northwestern State have any lingering budgetary/financial issues which were part of this decision, too?  The cost of participating in athletics at the FCS level is significant.
Though this is purely speculation on my part, would the school utilize this unfolding tragedy to justify taking a step down to the Division III (non-scholarship) level soon to reduce the costs of its athletic programs?
The lack of clarity from Northwestern State University's decision-makers is fueling speculation such as mine.  A little more light (soon) would help brighten the athletics outlook at NSU.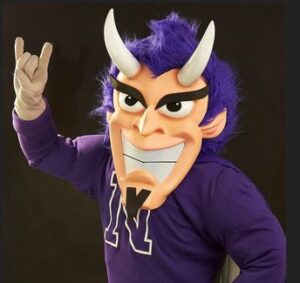 Acknowledging a need to be careful when speaking about pending legal matters, the University President and/or the Athletics Director should come forward quickly to communicate more truthful answers to the athletes, students, and supporters of Demons athletics.  More than 100 dedicated football players along with school's current coaching staff who have been put into a form of suspended animation with too much free time on their hands.
One of my generation's great rock and roll philosophers, Billy Joel, scored a hit record in 1979 with a song about being honest in difficult times.  The chorus goes like this:
"Honesty" is such a lonely word
Everyone is so untrue
Honesty is hardly ever heard
And mostly what I need from you!
Here's hoping that the Northwestern State Demons family will receive some much needed honesty from the university's leadership – soon!