Podcast: Play in new window | Download
Subscribe: RSS
First, let's celebrate the return of college football this past weekend.  Welcome back!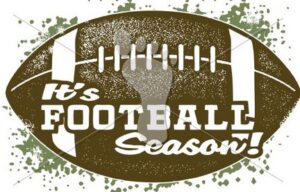 Even as 100 degree days continue here in my neck of the woods, September is finally here.  That means the start of the college football season and the HOPE of cooler weather soon!
Yes, the vast majority of the top rated teams started their 2023 season with a tune-up game against lesser competition.  In a race for pinball game supremacy, the Oregon Ducks put up 81 points on Saturday.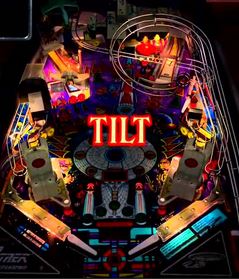 Coming in a second place tie were the Oklahoma Sooners (a team which has a history of running up the score) and Ole Miss Rebels.  Each tallied 73 points apiece in their Week 1 outings.
The only people impressed by those numbers (as usual) are the East Coast pollsters.  The Ducks, Sooners, and Rebels have all moved up two spots in the latest AP "Don't buy it" early season rankings.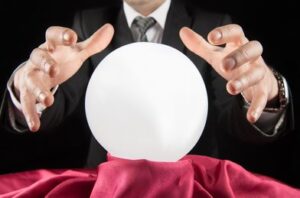 I salute a few of the major college football teams for playing in a competitive Week 1 match-up. This is why it is nearly impossible to gauge the strength of college football teams until they have played at least four games.  My annual SwampSwamiSports.com College Football Top 25 rankings will not be published until the first few days of October.
There are some clear trends emerging in college football already.  With some teams making greater use of the NCAA's transfer portal and cash payments via the now-legal (but shady) Name-Image-Likeness (NIL) rules for college athletes, the landscape is quickly changing.  The traditional powers of college football over the last few decades will have a harder time staying at the top this season and in the years to come.
Look no further than Colorado, Texas State, and Duke to see how it is being done.
The Colorado Buffaloes were 20-point underdogs on Saturday as they traveled to #17 TCU for their first game of the year.  The Buffs were 1-11 last year, while TCU was the runner-up in the national championship game (losing to Georgia).   Though TCU lost a few key starters, the Horned Frogs were at home in Fort Worth for their opening game against the Buffs.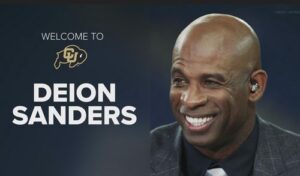 After Colorado hired former NFL star Deion Sanders in the offseason, the new head football coach effectively told most of last year's football team that they just weren't good enough to play for him.  Many voluntarily left the team, while the new coach didn't renew scholarships for many players.
By the way, the NCAA allows 85 scholarship players for each upper division (BCS) university.
In the first game of 2023, Colorado's roster featured an astounding 53 transfer players.  With the NCAA's lax transfer portal rules, players are able to wave their hands and say (effectively) "Pick me!" in search of a new team every season.  Colorado's new head coach Deion Sanders also imported several players from his former employer, Jackson State University.
One key transfer player for Colorado was former Jackson State quarterback, Shedeur Sanders.  The coach's son is now the Buffaloes starting quarterback.
The younger Sanders was quite impressive during his first game playing for Colorado on Saturday.  Playing on the road in his first FBS contest, Shedeur Sanders passed for a school-record 510 yards and four touchdowns in leading the Buffaloes to an exciting 45-42 shootout win over TCU.  The junior quarterback connected on more than 80% of his passes with four receivers collecting more than 100 yards apiece.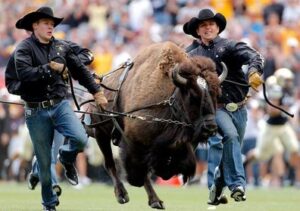 This week, Colorado was voted into the AP Top 25 at #22.  It was a fitting tribute to the incredible turnaround in the football program which has occurred in a matter of months.  Good job, Buffs!
This Saturday, a familiar former football foe rolls into Boulder for the Buffs' first home game.  Nebraska and Colorado were both former members of the Big 8 Conference.  Last weekend, Nebraska melted down in the last minute in a final second loss at Minnesota.  Big Red would love nothing better than to show up in Boulder and spoil the home debut of Coach Deion Sanders this weekend.
Sunbelt's Texas State Bobcats pummel Big 12 Baylor
Last season, the FCS (small division) Incarnate Word football team in San Antonio surprised nearly everyone.  The team finished 12-2 and made it into the semifinal playoff round before losing to perennial power North Dakota State.   After the season ended, the team's first year head coach, G. J. Kinne, received a higher paying offer from a school located just one hour north on I-35 in San Marcos at Sunbelt Conference (FBS) member Texas State.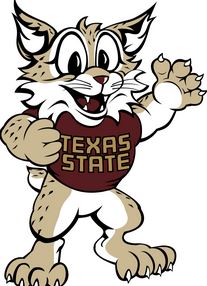 Texas State University has been historically bad in football.  For the past eight years, the Bobcats have not won more than four games in any season.
The team's new 34-year old head coach (a former quarterback for the University of Tulsa) immediately hit the NCAA's transfer portal and added 41 new players (including nine who followed the coach from Incarnate Word).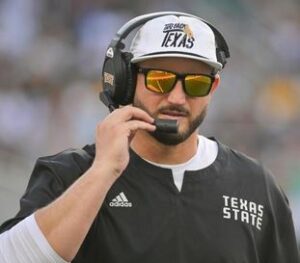 Meanwhile, the Baylor Bears were coming off a disappointing 6-7 season in 2022.  One year earlier, head coach Dave Aranda's team finished 12-2.  Though expectations for Baylor were not exactly sky high for 2023, the Bears' first game against Texas State found them favored by a whopping 27 points at home in Waco.
Oops!
One of Texas State's transfer battalion was quarterback T.J. Finley.  LSU fans remember Finley as a one-and-done freshman player in Baton Rouge who then took his talents to Auburn.  After new Auburn coach Hugh Freeze arrived on the Plains this season, T.J. Finley answered the call from Texas State and is now playing for his third college football team.
Finley passed for 298 yards and three touchdowns to lead unheralded Texas State to a convincing 42-31 win over Baylor last Saturday.  It was the first win in school history over a team from a so-called "Power Five" conference.
Duke is moving on up while Clemson just blew a tire
On Labor Day Monday, the unranked Duke Blue Devils bought (oops, I mean brought) eight new scholars into their football program for its nationally televised game with #9 ranked Clemson.   The difference on the field was noticeable.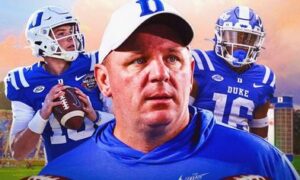 Fifth year defensive backs Myles Jones (transferring from Texas A&M) and Al Blades, Jr. (formerly at the University of Miami) both played a big role in Duke's 28-7 upset win over Clemson Monday night.  Second year head coach Mike Elko's Blue Devils capitalized on several untimely Clemson mistakes (fumbles and missed short field goals) and pulled away from the Tigers late in this game.
With the win, Duke entered the AP Top 25 this week at #21.
Perennial national contender Clemson played with a lack of focus and intensity in the opener against Duke.  Clemson had 12 more first downs than the Blue Devils but was outscored by 21 points.  The Tigers passed and rushed for more than 200 yards each.  Prior to this loss, Clemson had been a perfect 108-0 when accomplishing that feat.
Clemson just dropped from #9 to #25 in the AP polls this week.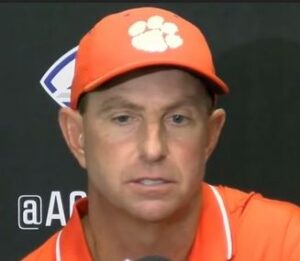 Dazed and confused Clemson fans are now calling for Coach Dabo Swinney's head after the loss to Duke on Monday night.
Lest we forget, the LSU Tigers were scalped by Florida State in the second half
On a rare Sunday evening college football game, the pre-season #5 LSU Tigers traveled to Orlando for a match-up with #8 Florida State.  Twice in the first half, LSU opted not to kick field goals when deep in scoring territory.  In both cases, LSU failed to convert and turned the ball over to Florida State.  Despite those two misfires, the Tigers took a 17-14 halftime lead into the locker room.
Unfortunately for LSU fans, the second half was still to come.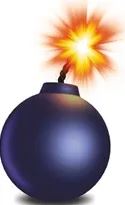 LSU looked dazed and confused during the final two quarters against Florida State.  The Seminoles scored 31 straight points in the second half before LSU finally located the end zone in the final two minutes of play.  Florida State's 45-24 win proved that the Seminoles are for real, and that the pre-season hype about LSU was premature.
The normally reserved head coach of the Tigers, Brian Kelly, said last week on his radio show in Baton Rouge that LSU was going to win this game.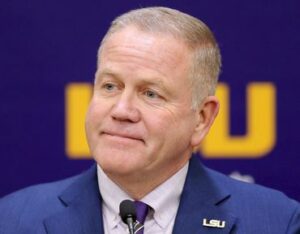 Kelly uncharacteristically said, "We're going to beat the heck out of Florida State."
There's nothing like a 45-24 embarrassment on national television to bring a football team and its head coach back down to earth.   LSU now dropped to a generous ranking of #14 after the loss.  Florida State moved up from #8 to #4 after their dominating second half performance.  With Clemson's loss to Duke, the Seminoles have grabbed the mantle of "team to beat" in the ACC early this season.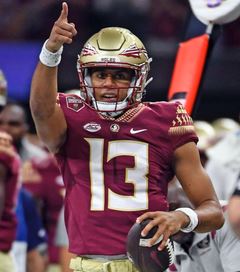 For LSU, finding a running game ASAP is a priority.  The LSU running backs accounted for just 54 yards against Florida State.  If you take a 35-yard run by Josh Williams away of those stats, LSU's running backs averaged a meager 1.6 yards per carry against the Seminoles.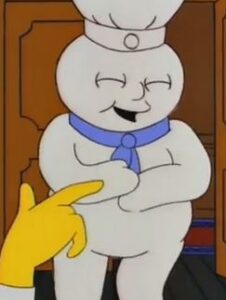 What did we just learn in Week #1?
Taking preseason polls seriously is quite dangerous (right, #5 LSU and #9 Clemson?).
The NCAA transfer portal is causing seismic shifts in talent distribution this season.
Coaches can be underrated (such as Colorado and Texas State) or overrated (such as Clemson and LSU).  In the eyes of fans, coaches can go from hero to zero very quickly.
Florida State is a legitimate national contender this season. They have all the ingredients (talent, experience, and coaching) to be a playoff team by season's end.
LSU and Clemson must win every remaining game for the rest of this season to have any chance of making the College Football Playoffs. Based on the results in Week #1, I wouldn't count on it.