Podcast: Play in new window | Download
Subscribe: RSS
In a word, "Yes".
The PGA Tour has been quite successful over the past sixty years.  Every year, a new crop of young college golfers try to win a few tournaments and replace some of the aging fan favorites.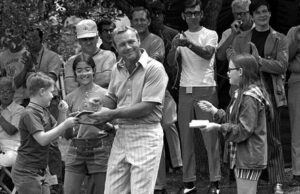 About the time that Arnold Palmer retired from the regular tour, the Senior Tour (now called the PGA Champions Tour) began in 1980.  Golfers aged 50 and over had their own tournaments to compete in.  Fans celebrated another chance to see some of their long-time favorites.
The Champions Tour has been quite successful for pro golf.
A week ago, 65-year old Bernhard Langer (a two-time winner of The Masters) just won his 45th tournament on the old guys' golf tour.  He posted a 17-under par total in winning the event.   In doing so, he tied Hale Irwin for the most wins in Champions Tour history.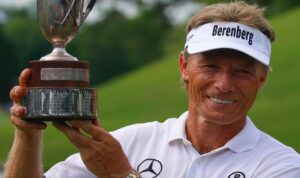 It was a great moment for the golfers who now qualify for a senior discount on their coffee at Mickey D's.
But what happens to the mid-career golf professionals (ages 40-49) who are struggling to keep their PGA Tour playing card every season?
Enter LIV Golf.
Beginning last season, many veteran PGA Tour golfers cashed-in on a generous offer to play golf for the upstart LIV Golf league.  Guaranteed signing bonuses were extended to a number of well-known PGA Tour players.  The league's tournament purses were more than double most of those on the PGA Tour, too.
By taking guaranteed money from a Saudi-backed investment fund, some long-time golf favorites on the LIV Golf tour are being considered as "bad guys".  This isn't helped by a self-righteous media which seems to be happiest when it is creating a controversy.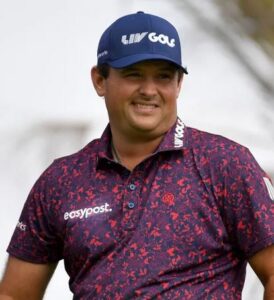 Many long-time golf fans would agree that Ian Poulter, Patrick Reed, and Pat Perez already wore the black hats while playing on the PGA Tour.  Others might have lumped Bryson DeChambeau and Brooks Koepka into that group, too.  They are all a part of the LIV Golf tour.
Phil Mickelson made the biggest splash when he joined LIV Golf a year ago.  Mickelson was considered to be the second-most popular golfer on the PGA Tour behind Tiger Woods.
Today, Mickelson has been painted as a more sinister figure after taking a whopping $200 million guaranteed signing bonus from LIV Golf in 2022.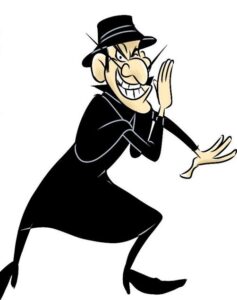 Prior to jumping from the PGA Tour, the 52-year old Phil Mickelson had been splitting time playing in a few PGA Champions events (winning about half of those which he entered) and on the PGA Tour.
If LIV Golf said, "We'll pay you a guaranteed $200 million to play on our new tour for the next few years", what would you do?
If Phil Mickelson invests that $200 million in a 5% CD or bond, he will earn $10 million per year in interest for the rest of his life and never even touch the principle.  Sweet!
The average PGA Tour player earned $1.6 million in 2022.  That's not too shabby!  However, each pro golfer must pay for his own travel, housing, food, and other expenses while on tour.
For the over-50 pro golfers, the average winner on the PGA Champions Tour will take home $300,000 per event.
Just for fun, what if Phil Mickelson had played exclusively on the PGA Champions Tour in 2022 (instead of taking the leap into LIV Golf in 2022)?  Below is an imaginary example to illustrate a point: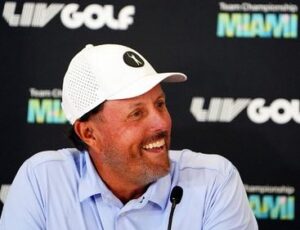 Let's say that Lefty played in all 27 senior events in 2022.  Since he's still an excellent player, we'll hand him the winner's check in one third of those events.  That's nine victories at $300,000 per win for a cool $2.7 million.  Not bad!
Let's also give Phil Mickelson a top ten finish (worth about $100,000 each) in each of the other 18 senior tournaments which he (theoretically) played.  That's another $1.8 million earned.
In this Phantasy Phil scenario, Lefty would have totally dominated the PGA Champions Tour in 2022 and earned $4.5 million for the year.  That's the best case "dream year" scenario.
In reality, golfers rarely play in every single tour event each season.  When an injury hits (wrists and backs are big problems for pro golfers), the golfer misses events and earns nothing.
That brings us back to the LIV Golf tour.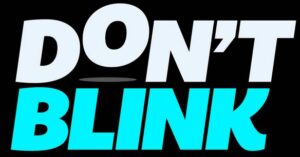 Phil Mickelson's new $200 million nest egg (at 5% interest) just earned him $10 million last year regardless of how well he played golf.
There are a total of 48 golfers playing on the LIV Golf tour.
Though the other 47 LIV golfers participating in this upstart league did not receive "Phil Mickelson Money", most were given quite generous multi-million dollar guarantees to jump from the PGA Tour.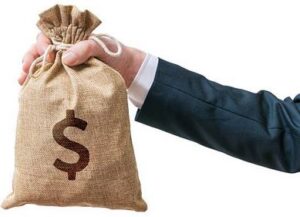 Dustin Johnson's guarantee was estimated at $125 million.  For $100 million apiece, LIV Golf signed last year's British Open winner Cam Smith, former US Open winner Bryson DeChambeau and four-time major winner Brooks Koepka.  Other well-known golfers were offered more than $10 million apiece in guaranteed money to jump ship to LIV Golf, too.
Have money, will travel! 
The LIV Golf tour spent about $1 billion last year on "buying" its players and paying for the tournaments and large purses in 2022.  The revenues for LIV Golf in Year #1 were minimal.  They lost tons of money the first season.
This weekend marked the first tournament in Year #2 for LIV Golf.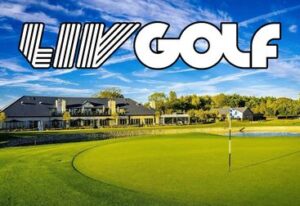 In each of the 14 LIV Golf 54-hole events in 2023, the average tournament purse will be $20 million for individual scoring.  The winner's share is usually about $4 million.  Even the last place finisher in a LIV Golf event will take home $120,000.
In addition, another $5 million per event will be split among the top three teams.
In what is turning out to be the biggest success of the LIV Golf tour, the league places all 48 golfers into 12 four-man teams.  The teams are selected prior to the first event.  The team names and the golfers (at least for now) stay in place for the entire season.
Creative nicknames and logos for LIV Golf teams abound.  Bubba Watson's team is uniquely called the "Range Goats".   Dustin Johnson's team (which won the most team events in 2022) is known as the "4Aces".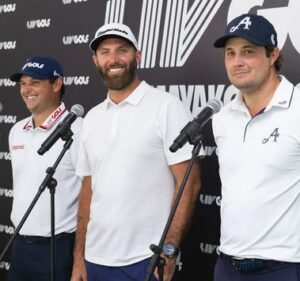 Each team wears their team logo on shirts and other apparel to help promote LIV Golf's merchandising efforts.  In fact, the team captains earn a share of those proceeds, too.
In Round 1 and 2, each team's top two golfers' scores are counted as the team's score.  In Round 3, the top three (of four) golfers' scores count toward the team's total.
If one golfer is really struggling (let's say they are in last place after two rounds), that golfer is still going to try to shoot the lowest score of the day to help his team win a top three position.  Though the individual golfer's 54-hole score may still be rather mediocre, shooting a low score on the final round may boost his team into a win, place, or show finish.
The $5 million team pool provides $3 million to the winning team to split.  The second place team will divide $1.5 million.  Third place earns $500,000 for that team to divvy-up.
In 2023, the LIV Golf events are finally on a national television network.  The CW Network will carry the two weekend rounds while the opening round is on the CW App.  The new TV agreement is for two seasons.  In the initial season of 2022, LIV Golf was only available to be seen via its own website or its You Tube channel.
Unlike the PGA Tour, each LIV Golf event begins at the same time.  All 48 players will start play with a shotgun start.  There are three players on the tee box on 16 holes.  This means that the weather conditions will equally affect each golfer's performance (unlike the PGA Tour starting each player at #1 tee with tee times stretching several hours).
If you haven't watched LIV Golf yet, you may be surprised to see the golfers wearing shorts during warm weather venues such as this weekend's event in Mexico.
I am still trying to become more comfortable with LIV Golf's music tent near the 18th hole.  Some people like it.  Some of us are working on making that adjustment!
You can easily hear the music all around the golf course during play.

Most professional golfers usually insist on quiet and are bothered by the slightest movement or sound during their golf swings.  LIV golfers apparently don't mind all of the dance music being blared by speakers all over the golf course.  Go figure.
A few of the top stars on the PGA Tour have spoken out against the LIV Golf tour.  Some even seem to be a bit annoyed by them.  In particular, Rory McIlroy has been involved in verbal and social media spats with both LIV Golf Commissioner Greg Norman and Rory's former Ryder Cup playing partner (and LIV Golfer), Sergio Garcia.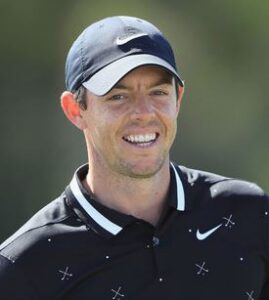 Though McIlroy and others certainly have a right to take exception to the source of the money being paid to the LIV golfers, the new competition has been very positive for PGA Tour players.
Last fall, the PGA Tour has significantly increased purses at several events beginning in 2023.  Many in the LIV Golf tour would say that the PGA Tour has been underpaying the players for many years.
This new PGA Tour vs. LIV Golf competition has been very good for the bank accounts of the golfers on both pro tours.
Other than the personal squabbles, a bigger issue for fans has been whether the four golf major tournaments (Masters, PGA Championship, US Open, and British Open) would allow LIV golfers a chance to play.  The World Golf rankings (which are used to help determine which golfers will receive an invitation to players in each major tournament) have failed miserably.  At the moment, there remains chaos in determining an agreeable method to rank the two sets of professional golfers into one reasonable list.
The process really shouldn't be that hard – as long as pettiness and politics is kept out of it.
The good news is that (at least in 2023) all four of the golf majors will allow LIV golfers an opportunity to qualify and participate in the field.
The LIV Golf tour and the PGA Tour are far from friends as we start the 2023 golf season.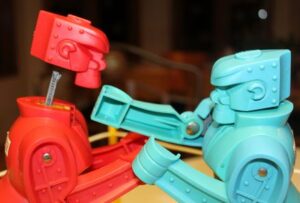 However, I am detecting that the professional golfers on both sides are now learning how to co-exist as long as those increased paychecks keep coming in!