Podcast: Play in new window | Download
Subscribe: RSS
It wasn't easy for any of the four remaining unbeaten college football teams on Saturday.  However, they are still dancing for a possible spot in the four-team College Football Playoffs.
Georgia, Ohio State, Michigan, and TCU all survived tough games Saturday to advance to 11-0 for the season.  By the end of this coming Thanksgiving weekend, a maximum of three teams will remain undefeated.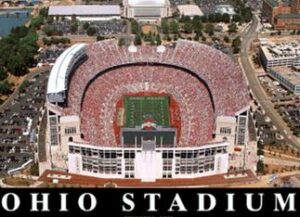 Hosting its eighth home game of the 2022 season (Does anyone know if that Is that an NCAA record?), Ohio State will fill their legendary "Big Horseshoe" football stadium for the annual battle with conference rival Michigan on Saturday (11AM on FOX).   The winner of this game moves into the Big Ten Conference championship game to play the Western Division champs.
A true Wild West shoot-out is happening on the western side of the Big Ten bracket.
Iowa, Purdue, Illinois, and Minnesota are all 7-4.  However, the Hawkeyes and Boilermakers both have a 5-3 conference record.   With a home win this week against lowly 3-8 Nebraska, Iowa will win the West as they beat Purdue a few weeks ago and own the tiebreaker.  If Iowa should stumble and Purdue loses at 4-7 Indiana, then Illinois would advance into the Big Ten Championship game with a win at lowly 1-10 Northwestern.
Also this Saturday, Georgia will also play its annual grudge match with a rapidly improving 5-6 Georgia Tech team at 11AM on ESPN.  Georgia Tech may have wrecked the College Football Playoff hopes for North Carolina by downing the Tar Heels (now 9-2) 21-17 in Chapel Hill.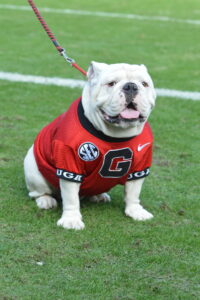 The 11-0 defending national champion Georgia Bulldogs settled for three field goals and a touchdown to claim a hard-fought 16-6 win at Kentucky (6-5) on Saturday.  The Wildcats had several chances to close the gap late in the game, but Georgia's stifling defense made enough stops to secure the win.
That brings us to the amazing HypnoToads of college football, TCU.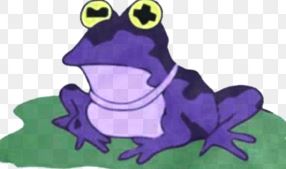 The Horned Frogs from Fort Worth have dazed and confused their Big 12 opponents all season in moving to a perfect 11-0.  On Saturday in Waco, the Baylor Bears looked as if they were about to end TCU's unbeaten season.
With just two minutes to go, da Bears still led 28-26 and had the football after a kick-off from the Frogs.  TCU used each of its three timeouts on the series and forced Baylor to punt with about 90 seconds left in the game.  The Horned Frogs matriculated down the field and kicked a game-winning field goal at the buzzer to win a 29-28 thriller.
This Saturday, TCU will host a disappointing but dangerous 4-7 Iowa State team in Fort Worth.  With a win, the Frogs would jump to 12-0 and set-up a Big 12 Conference title rematch game in early December against, most likely, 8-3 Kansas State.  This assumes that K-State wins at home on Saturday night against the slumping 6-5 Kansas Jayhawks.
As we covered a few weeks ago, there are a number of college football teams vying for the fourth and final spot in the College Football Playoffs.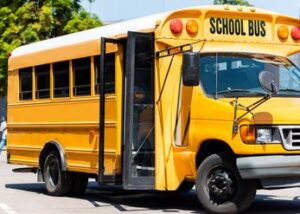 We can now eliminate Tennessee after the Vols defense apparently missed the bus to Columbia, South Carolina Saturday night.  The offensively-challenged Gamecocks scored an amazing 63 points against Tennessee's 38.  South Carolina (now 7-4) led the game from start to finish to send Tennessee's record to 9-2.
UCLA also dropped to 9-2 after losing a high-scoring 48-45 game to crosstown rival USC.
The 10-1 Trojans remain the lone Pac-12 hope of advancing into the playoffs.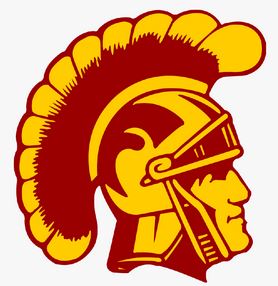 However, a rapidly improving Notre Dame (8-3) will visit Los Angeles on Saturday (6:30PM on ABC).  The Fighting Irish handed the first loss of the season to both Clemson and North Carolina and is riding a five game winning streak entering this week's game at USC.
Clemson is staying alive for a possible spot in the playoffs at 10-1 after destroying Miami 40-10 on Saturday.  The Tigers must win the ACC Championship against 9-2 North Carolina to keep their hopes alive.
The loser of this week's Ohio State vs. Michigan game will finish the regular season with an 11-1 record and be lobbying for a playoff spot, too.
The race for the four-team College Football Playoffs is sure to bring a few more surprises after the coming weekend.  Stay tuned!
According to my crackerjack research team (me), I made an error at the top of the SwampSwamiSports.com rankings.  Georgia has defeated two 9-2 teams (Oregon and Tennessee).  However, both of those wins came at home.
Ohio State's 44-31 road win at 9-2 Penn State means that I should have given the Buckeyes' road win priority over Georgia's two dominating home wins over the Ducks and Vols.  My rules require that, if your team's best win comes on the road, it carries more weight than a home win over a team with the identical record.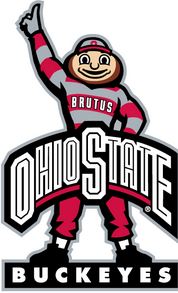 I humbly apologize to the fans of Ohio State!
The Buckeyes are atop this week's SwampSwamiSports.com College Football rankings for the week ending November 19, 2022.
HAPPY THANKSGIVING!  See you next week.