The "First Four" games have now concluded in the first (and, hopefully, last) SwampSwami.com "Make Believe March Madness" college basketball tournament!
As posted the other day, I selected the entire 68-team field and promised to provide you with the (fake) results of those imaginary match-ups after the games conclude. We'll continue doing this through the conclusion of the tournament on Monday, April 6.
This is being done with the goal of lifting our collective sports' spirits. It's all for fun!
Let's now take a look at the results from the play-in games which were to have been played in Dayton, Ohio Tuesday and Wednesday.
Midwest Region – 16 seed – The Boston Terriers took a bite out of the North Carolina Central Eagles and won the opening game of the MBMM tournament 78-69 in Dayton.  The Patriot Conference champs from Beantown advanced into the next round in Omaha, Nebraska to play against the Midwest region #1 seeded Kansas Jayhawks. 
West Region – 11 seed – With a legion of Ohio-based fans cheering them on, the Akron Zips blasted the Pac 12's Arizona State Wildcats 89-71 during the Dayton play-in sessions.   The Zips (winners of the Mid-America Conference) will now move into the next round of the MBMM and face sixth-seeded West Virginia in the Albany, New York regional later this week.
West Region – 16 seed – It wasn't pretty, but the Prairie View A&M Panthers found a way to prevail in a hard-fought 59-57 victory over the Robert Morris Crusaders in another play-in game in Dayton.  The SWAC champion Panthers shot a miserable 32% from the field, but the Crusaders appeared to have opening game jitters, too.  Prairie View now advances to the next round to play against West #1 seed Gonzaga in Spokane during the MBMM event.
South Region – 11 seed – The Memphis Tigers rallied in the second half and eliminated the Rhode Island Rams of the Atlantic 10 Conference 75-68.  Memphis, best remembered for the brief three-game career of freshman big man James Wiseman earlier this season, still finished fourth in the American Conference.  The Tigers now travel to Greensboro to play long-time conference foe and sixth-seeded Houston in the next round of the MBMM tournament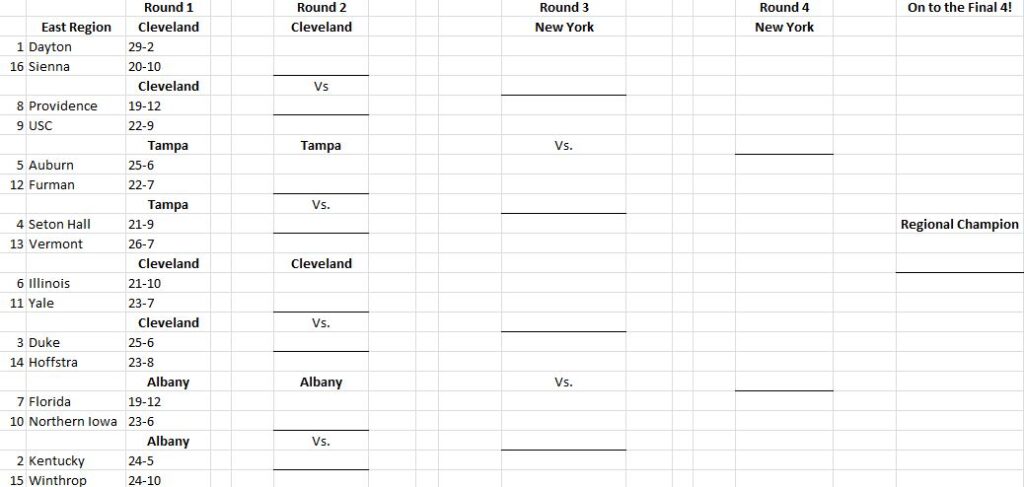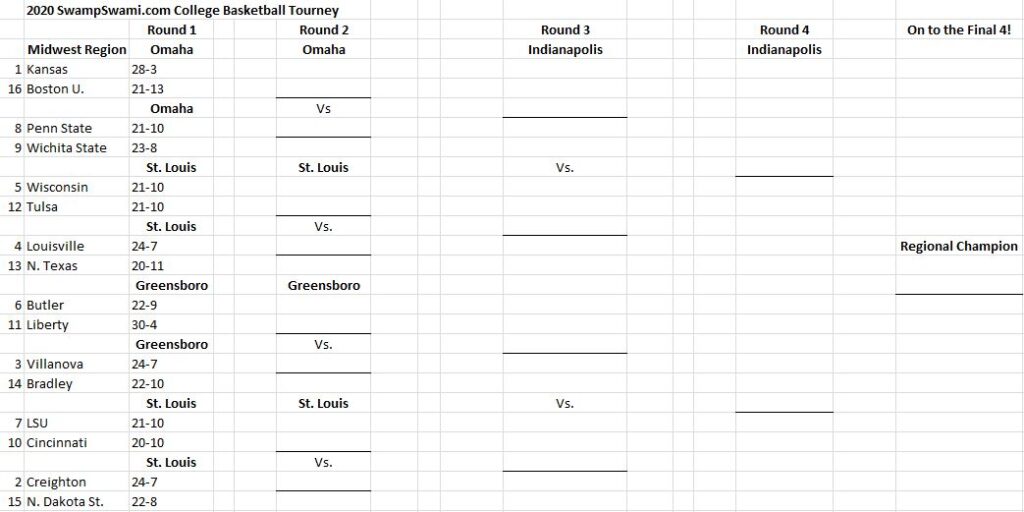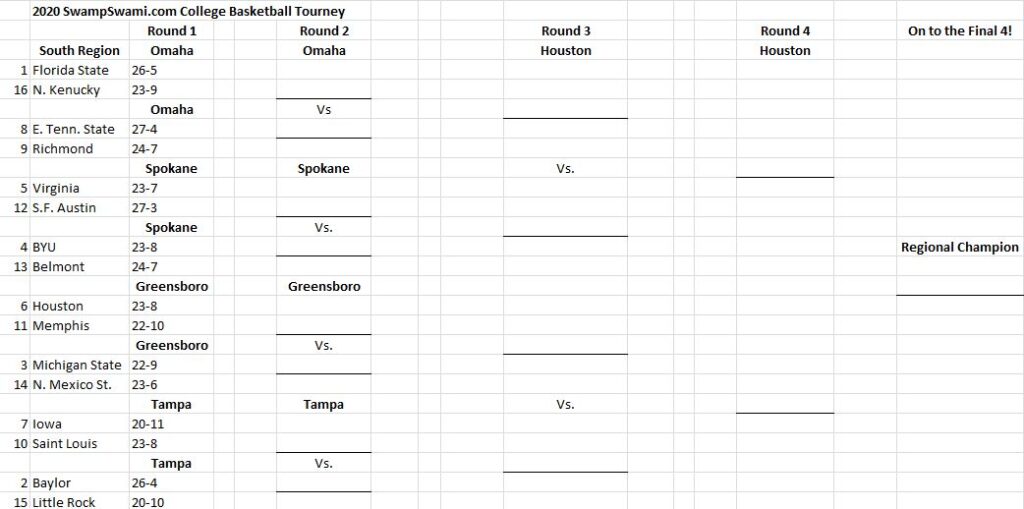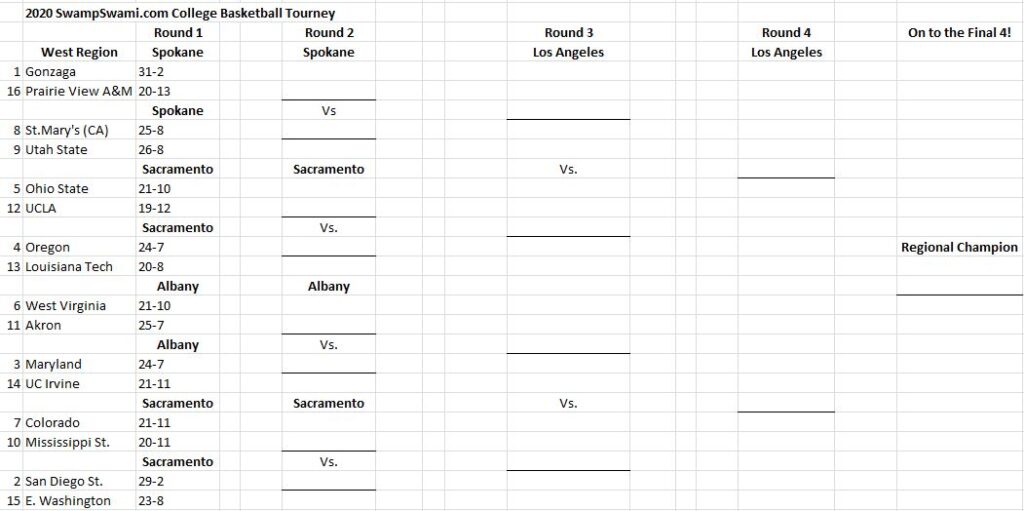 Our field of 64 teams has been established.  A full slate of (theoretical) opening round games will take place on Thursday and Friday around the United States. 
SwampSwami.com will report the results and update our brackets as well.  Stay tuned!