Podcast: Play in new window | Download
Subscribe: RSS
This is the weekly chronicle of my Yahoo! Fantasy Football team called "Swamp Gas".  The team started the season out with a stellar 4-1 record, but then the proverbial wheels have fallen off.
After losing our third straight game this past week by a score of 113-81 and falling to a 5-5 record, it's time for the management team (pictured above) of the Methane Marauders to step-up and take responsibility for the recent failures of our beloved team as our playoff chances are starting to slip away.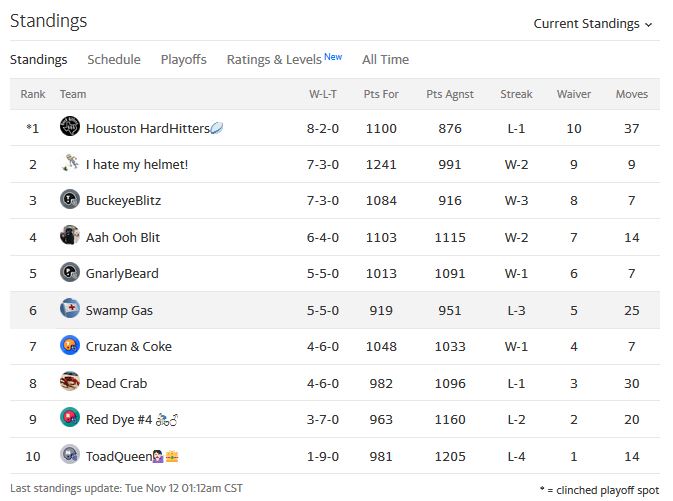 With three regular season games to go, Swamp Gas still has a chance to make the playoffs. Unfortunately, this week's game will be against the #1 team in the league (The Houston Hard Hitters – or Triple H for short).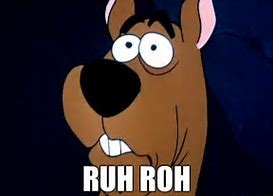 Ruh-roh!  Looks like we should have our work cut out for us this week.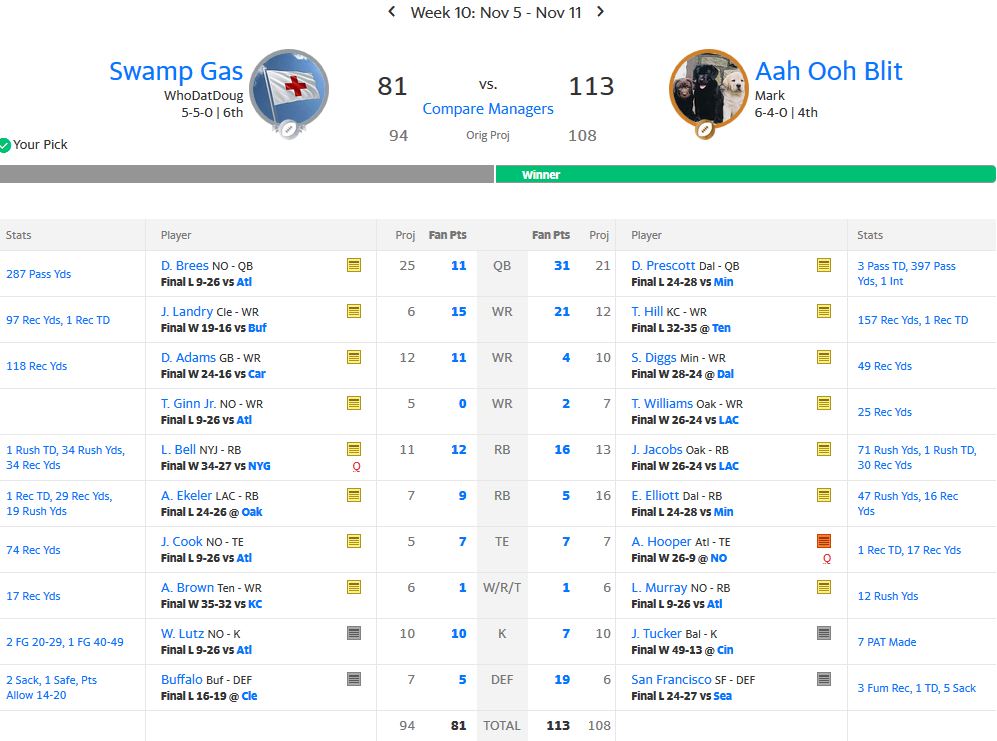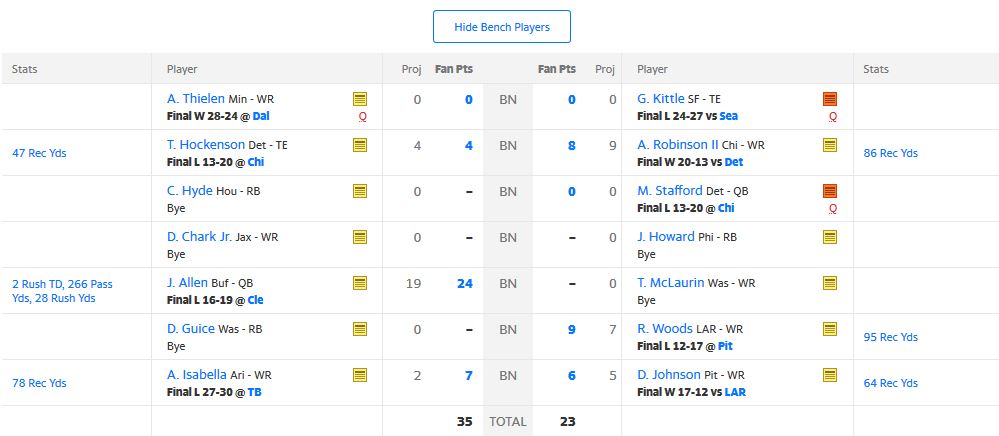 Let's analyze what seems to be the matter with our fantasy football team.
#1 – We haven't scored enough points to win lately!  Captain Obvious knows that our team's weekly point production of only 78 points per outing over the past five weeks is a failing grade.  As we've said before, you need to score 100 points per game to have a legitimate chance to win week-to-week in this league.
#2 – The injury bug and "Bye" weeks have really hurt us during this losing streak.  Key injuries to nearly every drafted player on the roster have forced us to dig deep into our bench and an even weaker pile of free agents for help.  The offensive production of our bench players has been simply horrible.  This is an epic fail on the part of our General Manager and Coach.
#3 – Though none of our bench players' performances would have made a difference in the outcome of last week's game, the lack of productivity from our bench certainly shows that we aren't picking the best players to turn our losing streak around.
This "Excuse Train" from management needs to end immediately.  It's time to get this team back on the winning track as we'll need to win two of the next three games to make the playoffs.  It's time for our guys to get back to work and win again!
General Manager comments – Though the unemployment line may be beckoning, I'd like to remind our esteemed Owner that the drafted roster started the season 4-1 before the injury bug hit.  I will acknowledge that our free agent pick-ups have been a bust, but our starters have failed to produce, too.  Who would have thought that Saints Hall-of-Fame QB Drew Brees would look like an actual 40-year old man last week against the lowly Atlanta Falcons?
This week, we're sending a one-week flop back to the free agent pit.  Saints WR Ted Ginn usually hooks up with Brees a few times every game, but he came up empty on Sunday.  B-bye, Ted! 
In his place, we will attempt to grab WR Deebo Samuel of the 49ers and add him back to the team.  He looked sharp in Monday night's game with eight catches for 112 yards (11 points!). 
Coach's Corner – The fantasy football coach must determine which players should be used from week-to-week.  Last week, I chose to start QB Drew Brees (playing inside the Superdome against the 1-7 Falcons) instead of Buffalo's Josh Allen (outside in cold weather in Cleveland against the Browns).   Josh Allen finished with 24 points to Brees' 11 points on Sunday. 
We probably should have played rookie WR Andy Isabella (Cardinals) instead of Ted Ginn.  However, Izzy's 7 points (vs. zero for Ginn) still wouldn't have been the difference in the outcome. 
This week, we will follow our demanding owner's request and insert as many starters as we can into the starting line-up.  We'll also need to watch for health reports on starting running back Le'Veon Bell (Jets) and wide receiver Adam Thielen (Vikings) prior to kick-off on Sunday.
Time to buckle-up for the stretch run, Swamp Gas! 
And now, here's this week's starting line-up…