Podcast: Play in new window | Download
Subscribe: RSS
At least for a few more months, it really IS good to be the king!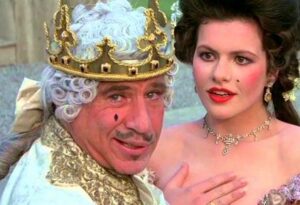 In my 12th year of playing in my former employer's friendly (no betting money) 10-team fantasy football league, my team claimed its second title last season.

Alas, it had been eleven years (2011) since I won the first time!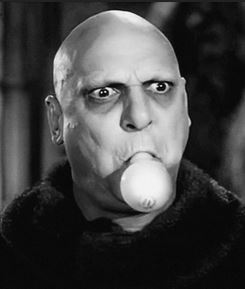 Beginning next week, it will be time for you to, once again, risk personal public embarrassment and draft your NFL fantasy football team for upcoming fall season.   Most leagues will begin the annual player selections after the conclusion of the final (hal-le-lu-jah!) NFL preseason games this weekend.
Beginning early next week through Labor Day, it's time to time to make those tough decisions which may lead to your league championship or a trip to the bottom of the heap.
On both counts, I've been there, done that!
In fact, my team's 12-year won/loss record has been quite mediocre.  My team's record is 94 wins, 90 losses and one tie.  That's a 51.1% winning percentage in a dozen seasons.

The good news is that my team has two first place finishes, one second, and a third place during this 12-year run.  It also means that my fantasy football team usually stinks in two out of every three seasons.
My group participates in the Yahoo Sports Fantasy Football league.  A former boss and several of his college classmates got it started a long time ago.  Two years ago, a longtime team owner's 12-year old grandson took over ol' Grandpa's team in 2021.  The young man did a terrific job.  Age does not seem to be either an advantage or disadvantage.
What was my secret of winning the Fantasy Football League last season?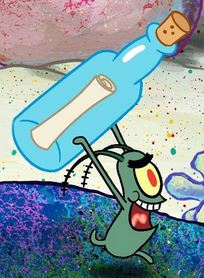 The honest answer is, "I drafted in the #4 position".
That's right!  It had very little to do with my incredible (cough) player selection skills.
In most leagues, the order in which team drafts players is randomly determined by a computer (in our case, the Yahoo Sports computer) a few minutes before the actual draft begins.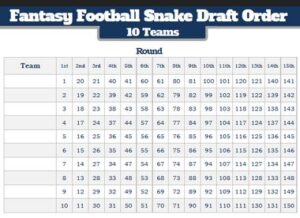 If there are ten teams in the league, the draft order goes in numeric order for Round 1.  The "snake" reverses and teams select in reverse order in Round 2.  So, the team with the first overall pick in Round 1 will get the 20th overall pick (final selection of Round 2).
My team was lucky last season.  Being assigned the #4 pick, my team had a legitimate first round, second round, etc. selections in every round.  I also had some time to think between picks to ponder the next player for my team.  By having a little breathing room between selections, I could observe the other teams and make adjustments (if necessary).
The unlucky teams in the #1 or #10 positions have the longest time to wait.  Though they will get to make two consecutive player selections, the negatives outweigh the positives when picking from those two draft positions.
The Yahoo! Sports fantasy league claims that teams which pick from the middle positions (#3-6) generally have the best chance to win.
Regardless of how well you stock your team with players, injuries happen.  A lot!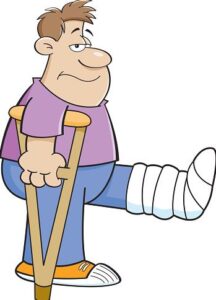 It pays to watch the NFL injury lists beginning on Tuesday of every week.  Your back-up players may get a lot more time on the field than you initially bargained for.
I like to watch the other team owners' weekly player moves and roster changes.  Some will get rid of players quickly.  Sometimes an injured cast-off is able to return later in the season to help your own team.
In some years, a player may simply be "hot" for the season and score a lot of points for you.  If you draft the same player in the next season, he may not produce as many yards or touchdowns as in the previous year.   The other NFL teams watch the trends, too.  They are going to recognize that your goal-line running back will get most of the carries inside the 5-yard line and do their best to stop him from scoring a touchdown.
Just like a good stock investment, do not fall in love with a particular player every year.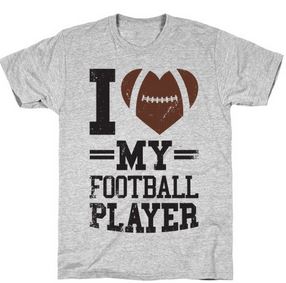 Yes, some quarterbacks like Patrick Mahomes and Joe Burrow have been top fantasy football players.  Just be wary of drafting one or more of last season's team favorites too early in the draft and ignoring other roster needs such as wide receivers, running backs, and tight ends, too!
By the time the fantasy football season ends, your team's success is more likely to be affected by pure luck (injuries, players having a "career" year, etc.) than your thoughtful decision making during the league's draft and any subsequent player adds/drops you have made during the regular season.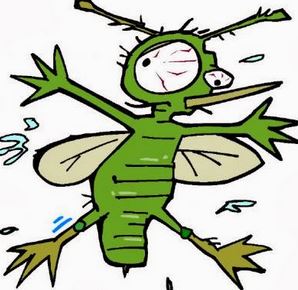 Some years, you're the windshield.  Some years, you're the bug! 
It's time to roll-out my annual Top Ten suggestions to help you enjoy the upcoming 2023 NFL fantasy football season: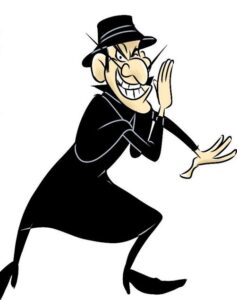 Team name – Make sure that you are happy with the sound of your team's name. You're going to live with that name for the entire fantasy football season!
Research players and teams – In prior years, I have paid about $10 at my local drugstore to buy one of those Fantasy Football magazines. With your purchase, you are afforded the chance to learn how other so-called experts see the upcoming NFL season as they provide their own advice about making your fantasy draft picks.  Sadly, their advice is usually no better than your own.  Save the money, and trust your gut!
Determine a draft strategy – For example, my personal strategy is to (for the most part) select the best offensive players from the NFL teams which generally score the most points every year. This year, I will likely stockpile a lot of players from the Chiefs, Bills, Bengals, Dolphins, Lions, Saints, and 49ers.  I might grab one of the best players from a mid-level team, but I suggest that you refrain from taking more than one player from any bad football teams (such as the Cardinals, Panthers, and Texans).  Consider yourself warned.
Do – Pick players from NFL teams which you personally like and root for. In my case, I am a longtime New Orleans Saints fan.  You can count on my fantasy football team including two or more Saints players on the roster again this year.   Follow your heart with a few of your picks.
Don't – Pick any players from any NFL team which you personally despise. In my case, I avoid Dallas Cowboys players like the plague.  Perhaps, you're a Steelers fan and can't stand Cleveland.  Do not force yourself to root for players on your least favorite NFL football team(s).  The object is to win, but you want to have fun, too!
Don't waste picks on your kicker and a defense until your last few picks. Last year, I utilized a different defense every weekend.  I would look at the NFL schedule and see which teams were playing against one of the NFL's worst offensive teams (usually the teams with the lousiest records).  I would then check to see which of the available undrafted team defenses was playing against one of the crumby teams that week.  I personally enjoyed trying this as it required a little extra research each week.
Injuries happen. No later than Thursday, make sure to check to see if any of your starting players have been injured in the previous weekend's games and not expected to play in the coming weekend.  Go ahead and use a substitute from your roster for the upcoming week.  If the player's injury is season-ending, drop him immediately and determine an available substitute from your league's free agent list.  Stay vigilant!
Keep an eye open for undrafted rookies in Week 1 and 2 – Look for any rookies who seem to be making an early impact for their team. Grab them early in the season and dump a benchwarmer at the same position.  This can pay dividends for you down the stretch as many teams in your league are hesitant to draft rookies.
Start slow but finish fast – Set-up your fantasy team to have a positive finish toward the end of the season. In general, you will not win your fantasy football league unless your team gets "hot" during the final four or five games at the end of the season.   Stay focused on having a great squad assembled by midseason.  You can rally down the stretch to win!
Just have fun! Sometimes, your team will perform well and other times, not so great.  That's the nature of the game, so don't despair if your team stinks.  You can become a spoiler down the stretch and beat one of the other teams striving to make the playoffs!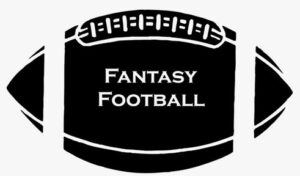 Best of luck this season from Mr. Mediocrity of Fantasy Football!