Podcast: Play in new window | Download
Subscribe: RSS
Remember your high school chemistry class?  Our teachers made it clear that certain substances would cause rather severe negative reactions when mixed together.  For example, baking soda plus vinegar can make for a nifty volcano under a controlled environment at school, but don't try it in your kitchen tonight.
Yes, it is usually best to avoid mixing some chemicals together unless you are sure that the reactions will result in a safe outcome.  The teacher really did know best!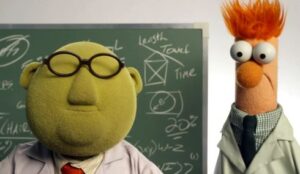 In sports, chemistry may also determine the difference between championship teams and losers.  Successful teams undoubtedly require talented players to have their best chance to win.  The winning teams also must have players who are willing to execute the plays and vision being set forth by the team's coaches and management.
The personality of a team can be derailed when a toxic chemical reaction occurs between one or more of its players and the team's leadership.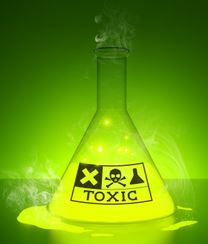 In the past few days, a couple of chemistry stories are developing within the sports world.  Managing difficult and potentially volatile personalities may have a consequential outcome for a few teams soon.
Case #1 – NBA Guard James Harden plus 76ers' President of Operations Daryl Morey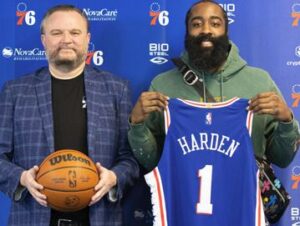 It only seems as if NBA scoring legend James Harden has played for half of the teams in the NBA already.  In actuality, Harden has played for just four of the NBA's 30 teams.
After two years of college basketball at Arizona State University, the Oklahoma City Thunder drafted James Harden in the first round of the 2009 NBA draft.   He played three seasons with OKC and became famous for both his uncanny scoring ability and his legendary full beard.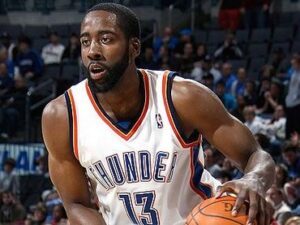 James Harden was traded to the Houston Rockets.  He blossomed in H-town where he played for nine seasons and won the NBA's MVP trophy in 2018.   As in OKC, James Harden's presence made the Rockets a very good team.  Regardless of the star-power surrounding cast brought in to compliment him, Harden was unable to bring an NBA title to Houston, either.
Prior the start of the 2020 season in Houston, James Harden pouted.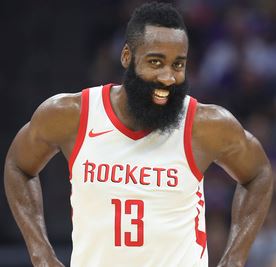 He wanted out of Houston and demanded a trade to the Brooklyn Nets before the season started.  He reported for training camp out of shape.  Houston continued to "shop" Harden a couple of months into the season and eventually made a deal with the Brooklyn Nets.
After becoming part of a Brooklyn Nets so-called "Super Team" with veteran forward Kevin Durant and guard Kyrie Irving, James Harden quickly became dissatisfied (this is a recording…).  He was traded to the Philadelphia 76ers in a deal crafted by the same general manager (Daryl Morey) who had acquired James Harden on behalf of the Houston Rockets a decade earlier.
Harden's Sixers made it into the NBA's Eastern division semifinals to Boston this spring during his first full year with the club.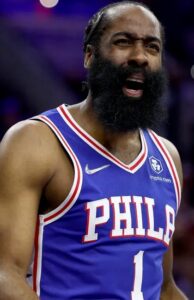 But now, James Harden wants to be traded once again.  This time, he has his sights on the Los Angeles Clippers.
Has James Harden now become more of a liability than a positive for NBA teams? 
The 34-year old Harden did not reveal any particular reasons for wanting to leave the City of Brotherly Love.  James Harden (whether true or not) is considered by many one of the NBA's premier partiers off the court.  While Los Angeles may sound like a dandy destination to him, his future employer might not be so impressed.
In recent years, James Harden's primary mission is to keep James Harden happy and wealthy.
Perhaps that's why a contending NBA team (like the LA Clippers) has not been willing to make a deal with Philly.  If the 76ers have Harden under contract for another year, the team expects to receive some type of compensation (draft picks and/or players) for parting with him a year early.
During the past week, James Harden went public with his frustration about not being traded yet.  He called his long-time boss, Daryl Morey, a liar.  He does not want to play for any organization (Philadelphia or elsewhere) which Daryl Morey is a part of.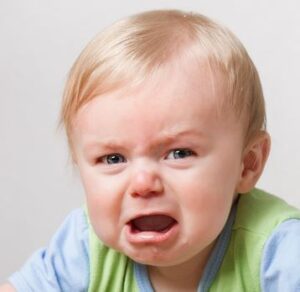 Harden said that the 76ers GM had promised to work to make a trade happen fairly quickly this summer.  It has not happened yet.  Then again, the NBA season is still nearly two months away.
The aging, petulant, but high scoring guard with a $35.6 million contract also leads the NBA in turnovers annually, too.  That adds up to a player who is no longer in high demand.   When you have zero NBA championships to your credit and a very public selfish attitude, the 34-year old Harden has seriously misjudged his own current market value.
The NBA (whose number of soap opera plots is nearing the level of pro wrestling's WWE) began investigating this matter.  Today, the NBA has fined James Harden $100,000 for his public "Liar, liar!" comments.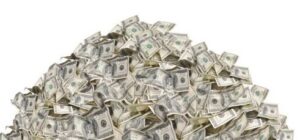 I suspect that the NBA is going to sit the parties down in a room and arrange a trade deal which will be face-saving for all very soon.
Make no mistake about it.  James Harden shot himself in the foot.
For the record, I have never been a fan of Philly's President of Operations Daryl Morey, either.  Morey is hailed by many as a pioneer of analytics (you know, that's why nearly every NBA player is shooting 3-point shots nearly every time down the court now).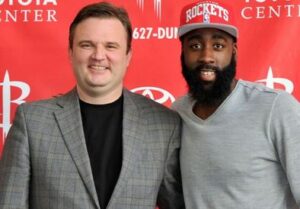 Daryl Morey has been what I term as a classic "deal junkie" type of general manager.   As a long-time Rockets fan, I was amazed at how many personnel moves Morey made every season.  I joked with a friend that the GM would trade his own Mom if the numbers looked good to him!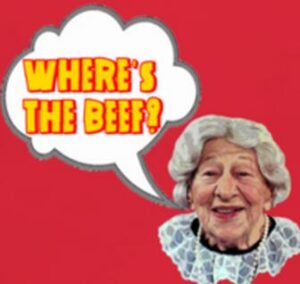 Most of his first round draft picks with the Rockets were mediocre and his blockbuster trades (to acquire Dwight Howard and Chris Paul, for example) generally failed to improve the team.
Both James Harden and Daryl Morey are very talented people.  They are simply toxic together.
Case #2 – LIV Golfer Brooks Koepka plus US Ryder Cup Captain Zach Johnson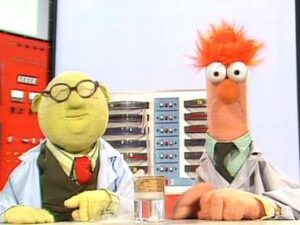 Before last weekend, it appeared that 5-time major golf champion Brooks Koepka would automatically qualify for September's Ryder Cup matches.  By current Ryder Cup rules, the top six players (Ryder Cup points) are guaranteed a spot on the US squad.
Brooks Koepka, though, is no longer a PGA Tour member.  In 2022, he became a member of that evil contingent called LIV Golf.

A two-time winner of the PGA Championship, Koepka was permitted to play in this spring's annual event.  Surprise!  Today, Brooks Koepka is now the 3-time winner of the PGA Championship after he won again back in May.
The Ryder Cup points earned by Koepka this year also boosted him into the #5 spot.  If Koepka had been able to remain within the "automatic 6" positions, the political heat for his spot on the team would have been blamed on the rules and not on this year's captain, Zach Johnson.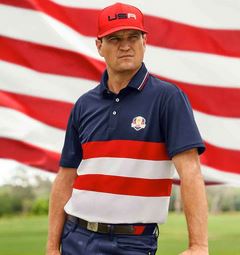 Then, a funny thing happened last weekend which just changed the math.
PGA Tour players Max Homa and Xander Schauffele both earned enough additional Ryder Cup points in the BMW Championship to move a few spots up the ladder.  LIV Golf's Brooks Koepka dropped down into the #7 spot.
The decision as to whether to put Koepka on the US Ryder Cup team now falls squarely on the shoulders of Zach Johnson.
One week from today on August 29, Zach Johnson will name the other six players comprising the full 12-player US team which travels to Rome, Italy for this year's competition.
Ryder Cup captain Zach Johnson will have to "LIV" with his decisions soon
Only three of the top six US golfers (Scottie Scheffler, Patrick Cantlay, and Xander Schauffele) have participated in a previous Ryder Cup event.  Wyndham Clark, Brian Harman, and Max Homa will get their first taste of this pressure-packed competition as a boisterous crowd will be cheering for the Europeans this year in Rome, Italy.
US Captain Zach Johnson should consider adding some golfers with Ryder Cup experience for slots #7-12 on this year's team.
For example, LIV Golf's Brooks Koepka (currently #7 in points) has played in three Ryder Cups and posted six wins, five losses, and a ½ point tie.  Koepka's positive overall record should warrant serious consideration for a position on the team.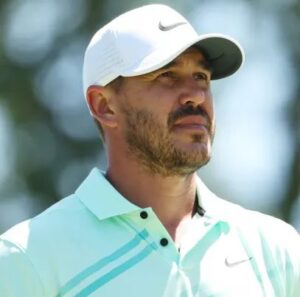 However, there's the "LIV Golf thing" which may cause some angst from other members of the US squad (and, of course, the media).
Ryder Cup captain Zach Johnson isn't a big fan of LIV Golf.  He told the media that he has not taken the time to watch Koepka in action – in person or on television – during LIV Golf events.
"I'm going to be fully transparent.  It's hard because I'm not able to witness what they're doing and see their form, with the exception of four events a year. What Brooks has done this year, well, no one's surprised. I'm just glad he's healthy."
The 33-year old Brooks Koepka surprised many by signing with LIV Golf in 2022.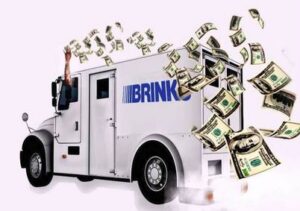 As he took a guaranteed signing bonus of (unofficially) $150 million, Koepka was quietly unsure about his golf game.  He had been struggling with recovery following a severe knee injury in the spring of 2021.
After winning his first LIV Golf event last fall, Koepka said, "The last two years, they haven't been fun. It's been a long road. I didn't know if my career was over for a half-second … I wasn't sure I was going to play."   
Will Zach Johnson take the best golfer available (Brooks Koepka) or will he bow to pressure?
For Ryder Cup Captain and chief chemist Zach Johnson, the selection of Brooks Koepka represents both good and bad possibilities for his 12-man US team.
Koepka's positives:  Ryder Cup experience with a winning record; performs well under pressure; winner of five major championships.
Koepka's negatives:  He took the big money from LIV Golf and left the PGA Tour in 2022; is considered a lone-wolf personality who may or may not be a great partner in the two-player team matches; the media absolutely hates LIV Golf with a passion and will make it a daily talking point.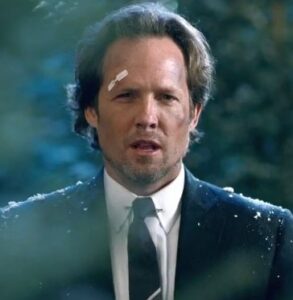 US Captain Zach Johnson played in five previous Ryder Cups and compiled a record of 9-8 career record.  He has also won two majors – The Masters and the Open Championship.  Zach Johnson has played golf with and against Brooks Koepka for more than a decade.
Brooks Koepka has the best resume of the remaining golfers who could be named to this year's Ryder Cup team by Captain Zach Johnson.
If Brooks Koepka is not selected next Tuesday, the US captain must believe that Koepka's presence would bring more negatives than positives to the US team.
If true, that means that Captain Zach Johnson believes the other US Ryder Cup golfers are emotionally fragile.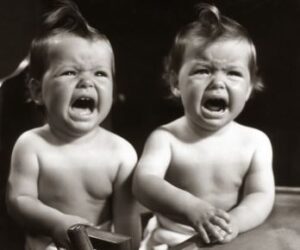 If they can't handle playing on same team with an American who plays on the LIV Golf tour, imagine how vocal the Italian crowd is going to become once the US team takes to the golf course on September 29 in Rome!
The first of several Ryder Cup chemistry tests is coming next Tuesday for US Captain Zach Johnson.  The fearless leader must select players' #7-12 to this year's US team.  A month later in Italy, Johnson will be required to determine the proper ingredients (player combinations) to put on the golf course during the first two days of Ryder Cup matches.
Dare I say that the US has lost seven of the last ten Ryder Cup events?
Pressure?  What pressure???