Podcast: Play in new window | Download
Subscribe: RSS
After two unsuccessful launch attempts in 2001 and 2020, the XFL Version 3.0 arrived last weekend.  Much like wrestling's Undertaker, we simply cannot keep this bad idea buried for long.
The first two incarnations of the XFL were fueled by the WWE's Vince McMahon.  Neither lasted more than one season.   Hopefully, Vince was able to utilize his losses to obtain a significant tax write-off from those two failed attempts at professional football.
In 2023, a third rising of the XFL launched this past weekend.  Yet another well-known name in professional wrestling is trying to make the spring football league a success.
For a bargain price of just $15 million, former professional wrestler-turned-movie star, Dwayne "The Rock" Johnson, his X-wife (get it?) Dani Garcia, and a venture capital firm (translated – they invest someone else's money) have tag-teamed to purchase and resurrect the XFL again.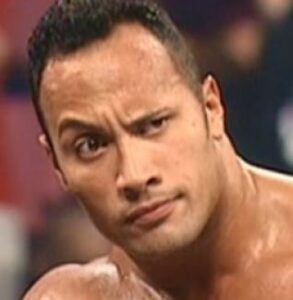 The Rock was a good enough football player to have earned a college scholarship to play for the University of Miami Hurricanes.  Though he was primarily a back-up defensive lineman, he still tried to make a go of professional football after graduating from The U with a degree in Criminology and Physiology.
Dwayne Johnson's pro football career didn't last long.  After a brief two-month stint with the Canadian Football League's Calgary Stampeders, he was cut and his football career ended.
With relatives already working for Vince McMahon's WWF promotion (a tag team known as "The Samoans"), Dwayne Johnson's athletic ability and fan-friendly personality helped make him into one of the most successful stars in professional wrestling beginning in the 1990's.  The Rock (who now has a net worth at more than $250 million) now earns a guarantee of more than $20 million from each movie.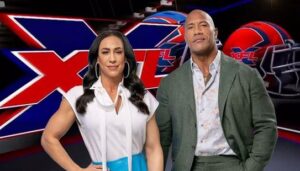 His first wife, Dani Garcia, was The Rock's business manager for about a decade after earning her business degree from the University of Miami.  After the couple divorced in 2008, Dwayne Johnson spent more time on his acting career while his ex-wife became a movie producer.   She now has an estimated net worth in excess of $40 million.
For two people who should understand that personality is vitally important to success in the public's eye, the problem with the XFL (along with every other spring professional football iteration) is that the league is fairly devoid of unique personalities on the football field.
The XFL has hired several well-known names to coach the league's eight teams.  Bob Stoops (formerly with Oklahoma) is coach of the Arlington Renegades.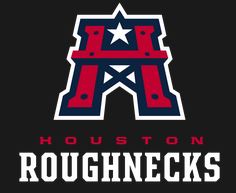 Longtime NFL coach Wade Phillips is the crew chief of the Houston Roughnecks.  Former NFL stars such as Pittsburgh Steelers wide receiver Hines Ward (San Antonio), defensive back Rod Woodson (Las Vegas) and Terrell Buckley (Orlando) are coaching XFL teams this season.
The Rock has been quite visible in promotional efforts to launch the new XFL.  Unfortunately, the 50-year old wrestling legend hasn't (yet) participated on the football field, so the league must depend on the quality of play to attract regular television viewers and fans to the stadiums.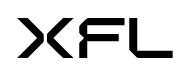 The XFL's on-field product looks nearly the same as last year's USFL.  It also looks similar to several other failed spring professional football ventures.
2020 – XFL Version 2.0 – filed for Chapter 11 bankruptcy after five weeks due to COVID shut-downs.
2019 – Alliance of American Football (AAF) – ended after just eight weeks.  The league filed for a Chapter 7 bankruptcy listing $48 million in liabilities.
2001 – XFL Version 1.0 – Both WWE and NBC lost $35 million apiece in its only season.
1983-1985 – USFL – Played in spring/summer for three seasons.  Though the league lost a reported $163 million in three seasons, the USFL eventually won a lawsuit against the NFL alleging that it is a monopoly operation.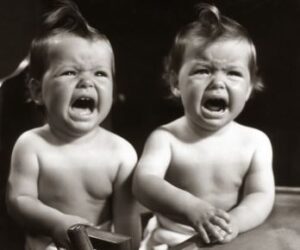 The USFL pocketed just $1 (correct) in damages.
Here are the scores from the first weekend of games in the new 2023 version of the XFL (Home team in bold):
Arlington Renegades 22, Vegas Vipers 20
Attendance: 12,047
*****
Houston Roughnecks 33, Orlando Guardians 12
Attendance:  12,784
*****
St. Louis Battlehawks 18, San Antonio Brahmas 15
Attendance:  24,245
*****
DC Defenders 22, Seattle Sea Dragons 18
Attendance:  12,438
The average home field attendance in Week #1 was just 15,379 per game.  At an average ticket price of about $25, the in-stadium ticket revenue would be about $385,000 per game.
There are 51 players on each XFL roster.  Each player earns $60,000 per year.  That works to about $6,000 per game for the ten-game regular season.  On a weekly basis, a team's players must be paid $306,000 per game.  However, there are two teams playing each game.  That brings the amount of revenue needed to cover both teams' players up to $612,000 per game.
Then let's add the cost of stadium leases (which can run about $100,000 per game), stadium staff, and television production crews.  Don't forget about coaching staffs, air travel, hotels, food, and assorted other items which add to the expense totals.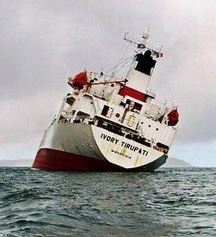 Yes, there is a very good chance that the XFL spent more money than it made in Week #1.
I watched portions of the four XFL games this weekend.  The Disney family of networks (ABC, ESPN, ESPN2, and FX) will carry each game.  If you're paying $9.99 per month for ESPN+, you will be able to watch every XFL game via the internet.
Beginning this week (which includes a Thursday night game), the first two XFL Week #2 games will be televised on the more obscure FX Network.  This Sunday's doubleheader returns to ESPN and ESPN2.
After a benign weather start in week #1, the XFL is going to face much more unsettled weather for its Week 2 games.  One reason why the NFL ends its regular season games in early January is to avoid playing regular season games in cold and wet weather conditions.
This Thursday night, the home debut for Seattle (to be played in the same outdoor stadium used by the NFL's Seahawks) will kick-off with temperatures in the upper 20's.  The Saturday night XFL home opener for Las Vegas (to be played outside in the UNLV football stadium) will feature a decent chance of cold rain with a temperature hovering around 40 degrees.  Brr!
In contrast, Sunday afternoon's XFL first home game for Orlando kicks off with sweltering February temperatures near 85 degrees.  Sunday's nightcap in Houston will feature temperatures in the 70's with typical high humidity for the city.
The XFL's on-field performance and television during Week #1 met my expectations.  Having just 12,000 fans in a 60,000 seat football stadium in Arlington was not a good look,  However, the Sunday night game played in Washington's Audi Center (capacity 20,000) absolutely made that game a bit more interesting.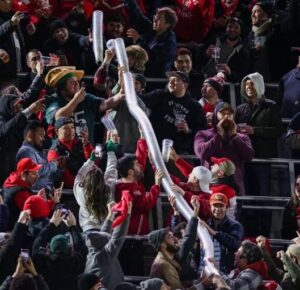 The DC crowd got into the act, too.  Those fun-loving troublemakers circulated a fast-growing "beer snake" made of plastic beer cups.  As the "snake" approached an area of the stadium, the section added their plastic beer cups while not allowing the snake to fall apart or touch the ground as it was passed around to the next section.
The XFL's unique extra point options were quite fun to watch.  The league does not allow teams to kick an extra point after scoring a touchdown.
For one point, the ball is placed on the 2-yard line.  For two points, the ball is moved back to the 5-yeard line.  You can also go for three points from the 10-yard line.  The St. Louis Battlewings converted a 3-pointer in Week #1 en route to a last minute win over San Antonio.
After scoring a touchdown, the XFL allows the team a chance to forego trying an onside kick.  Instead, the team may try to convert a 4th down and 15 yards play from their own 25-yard line.  If the play fails, the opposing team gets the ball within scoring territory.
As might be expected, the XFL's Week 1 offenses were not very sharp.  Scoring was predictably low.  The quarterback play in these spring football leagues serves to remind viewers of just how talented most NFL players really are.
The XFL (much like the USFL) is a league where the football players are trying to earn the attention from an NFL scout in hopes of moving up into the NFL.
Most won't.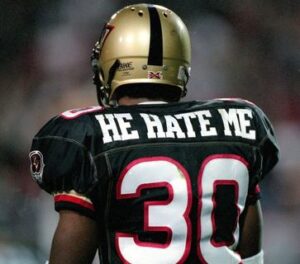 The television ratings for last weekend's first games of the XFL season should be the highest of the year until the playoffs begin.  In 2020, the XFL (Version 2 – owned by Vince McMahon) garnered about 3 million viewers per game in Week #1.  The 2022 opening week of the USFL fell a little short of that mark.
Speaking of the USFL, the league's 2022 goal was to achieve 1.5 million viewers per game per week in order to be deemed a success.  After just one week last April, the USFL failed to draw more than one million viewers for the vast majority of remaining games during their initial season.  Despite lower than expected TV ratings, the USFL's owner (Fox Sports) will bring it back for another season beginning this April.
As for the XFL, there are significant costs associated with producing a ten-week season of professional spring football.  The XFL must win enough home television viewers every week to convince a reluctant ("Been there, done that!") advertising community to spend money on the weekly telecasts.
The new football league must achieve average weekly viewer totals at or above those of the NBA, men's and women's NCAA basketball, PGA and LIV golf, NASCAR, Indy auto racing, and other minor sports in order to grab the #1 spot during the late winter/early spring period.
In summary, the XFL 3.0 opening weekend went fairly well.  The real test begins this weekend to see if television viewers stick around for a second week.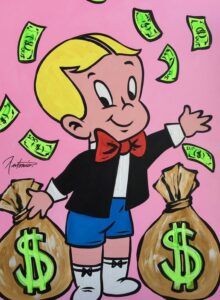 The Rock's financial advisor may want to convert a few of his investments into cash soon just to make sure that XFL Version 3.0 remains financially viable and afloat for the entire season.  One week down and a very long way to go!