After a brief consultation with my daughter-in-law in Maryland, your SwampSwami has stuck his proverbial neck out and will take a shot at selecting the NCAA Women's basketball tournament!
On the other hand, SwampSwami's picks are usually a guarantee to jinx the annually annointed squad, too! 🙁
Though my common sense says "Pick Baylor or UConn", SwampSwami predicts that the winning team for the Women's tournament will be MARYLAND! Go Terps – make me proud!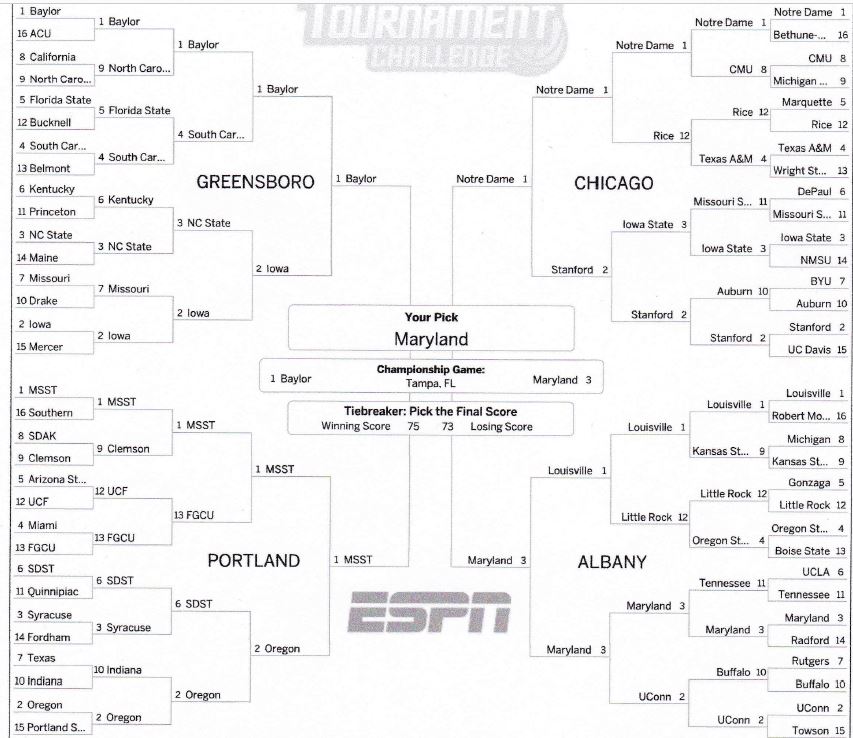 Have fun with your brackets, and enjoy the basketball!