Podcast: Play in new window | Download
Subscribe: RSS
Last weekend, the Michigan Wolverines played in an important Big Ten Conference road game at Penn State without their head coach patrolling the sidelines.  Head football coach Jim Harbaugh was suspended for the final three regular season games by the Big Ten for possible involvement in an unfolding sign-stealing scandal.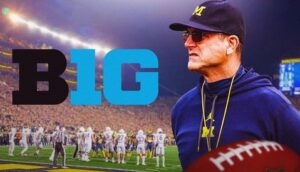 The coach was also not along the sidelines during the first three games of the season as the university itself imposed that punishment for recruiting violations.
Michigan beat Penn State last Saturday 24-15 and moved to 10-0 on the season.  They are 6-0 with Coach Jim Harbaugh on the field and 4-0 in games when he isn't.
The Michigan football coach earns about $8.25 million per year.  He was the fourth highest paid coach in the oddly named 13-team Big Ten Conference.  Only Ohio State's Ryan Day ($10.3 million), Michigan State's fired-but-still-fighting it Mel Tucker ($10 million), and Penn State's James Franklin ($8.5 million) are making more money than Jim Harbaugh.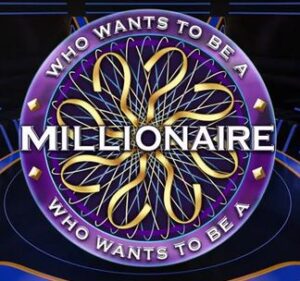 The pay for head football coaches in the largest conferences has been growing even faster than college tuitions.  Many now earn the same amount of money as some NFL coaches.
The money machine in college football has been driven largely by a gigantic increase in television revenues.
Though the NFL's Sunday games reign supreme with television ratings, Saturday's slate of major college football games have been growing faster in recent years.  The NFL's Sunday games still draw more than double the number of viewers of college football.
For advertisers, college football's growth targets the predominantly male viewing audience between the ages of 25-49.   They make a significant number of purchasing decisions on vehicles, alcoholic beverages, financial matters (insurance, investments, etc.), and jewelry (especially around the holidays).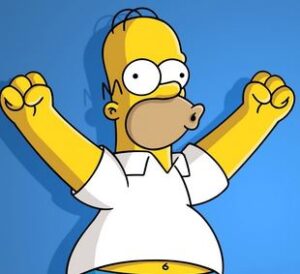 There is a full hour of commercials crammed into a Saturday 3 ½ hour college football game.  That's why several television networks have bid-up the price to cover the major college football conferences.
With more money from television, there is now more money for the schools to pay for the finite number of "elite" football coaches.
What really defines an elite college football head coach?
One or more national championships on the resume of a coach will quickly catch your eye.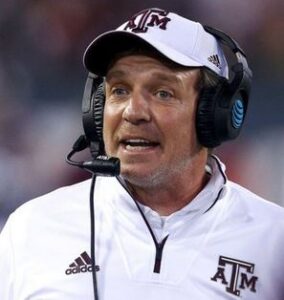 Texas A&M fans will tell you that's not always the answer.  They will be spending $76 million to pay-off the contract of former coach Jimbo Fisher.  He won three ACC titles and the 2013 BCS national championship over his eight years at Florida State.  Was he an elite coach or simply fortunate to have a talented team led by Heisman winning quarterback Jameis Winston?
Winning multiple conference championships proves that the coach is a consistent winner.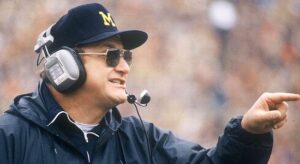 Michigan's legendary Bo Schembechler coached in Ann Arbor for 21 years from 1969 through 1989.  He never won a national championship, but the school collected 13 Big Ten titles.  Ironically, Texas A&M came calling to offer Coach Schembechler their top job in January, 1982.  The Aggies offered him $3 million over ten years – the highest contract offer in college football at that time.  Bo Schembechler turned it down saying, "Frankly, I've come to the conclusion that there are things more important in this world than money."
Posting a winning season every year over a long period helps to identify an elite coach.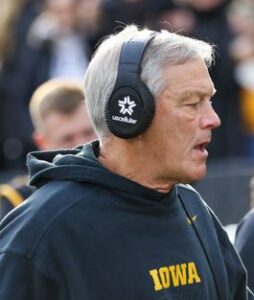 Iowa's Kirk Ferentz already has eight wins this season.  That makes eleven straight years in which the Big Ten's Hawkeyes have shown a winning record.  Now in his 25th year at Iowa, Coach Ferentz has posted just four losing seasons (two of which came in his first two years in Iowa City).
Having a (fairly) clean record with the NCAA and your previous employers.
Bobby Petrino has been the Offensive Coordinator for Jimbo Fisher's Texas A&M team this season.  He was a successful head coach at Western Kentucky, Louisville, and Arkansas.  He took both Louisville and Arkansas into the BCS playoffs.  However, his tenure at each school was fairly short.  Though Petrino's offensive schemes were considered ahead of their time, he seemed to struggle with the myriad of responsibilities associated with being the head coach.   He was fired at both Arkansas and Louisville.
Fill the stadiums!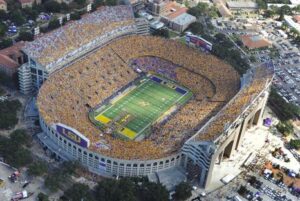 At most FBS level schools, college football revenue is used to support several other sports on campus except, perhaps, basketball and baseball.
Last week's game in Baton Rouge between then 6-3 LSU and 5-4 Florida sold out 102,000 seat Tiger Stadium.   A few months ago, the remaining unsold seats for this game (located in the nosebleed sections) for LSU vs. Florida were priced at $70 per ticket.  For every 1,000 seats that went unsold, $70,000 in ticket revenue would have been lost by LSU.
Over a full season, the lost revenue for just 1,000 seats per home game would cost the school over $500,000.  With 102,000 seats (all priced higher than $70) and an eight-game home schedule, LSU generates nearly $10 million for each home game.
Since LSU head football coach Brian Kelly is being paid $9.5 million this year, his salary consumes the revenue equivalent of one of the Tigers' eight home games played in 2023.
Having a winner on the field keeps the stadium full and allows the school to slowly raise ticket prices over time.  As long as LSU remains competitive in most seasons and fills 102,000 seat Tiger Stadium for most games, the school can afford to pay their expensive football coach.
However…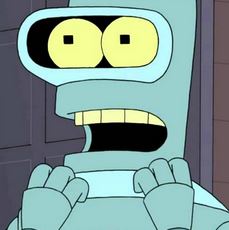 More than one mediocre season, though, can see a significant plunge in stadium revenues for a program which is now conditioned for success and is expected by its fans to pursue a national championship.
Texas A&M coach Jimbo Fisher was dismissed over the weekend and will be paid (over time) a whopping $76 million to cover his remaining contract obligation.  Like LSU, the Aggies have a huge home stadium with more than 100,000 seats to fill.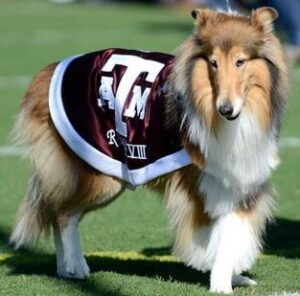 Unlike LSU, Texas A&M must compete with an intrastate rival for top billing in the state.  The Aggies and the University of Texas vie for top football recruits on the field and bragging rights among their vocal and proud alumni groups.
After playing in the same conference for decades, Texas A&M joined the SEC beginning in 2012, while Texas remained in the Big 12 Conference.  Tensions had eased a bit over the past 12 years without a game played between these two very large schools.
Beginning next season, UT will join the SEC and compete on the field once again with Texas A&M.  The battle for bragging rights within the state of Texas starts anew in 2024.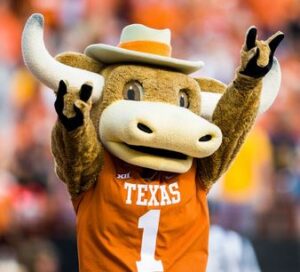 Paying for a $76 million "mistake" in Coach Jimbo Fisher is quite expensive.  The Aggies (like LSU and several others) are generating total revenues from their football program at nearly $10 million per home game.  If the football program fails to keep national championship hopes alive with their fans, attendance may dwindle but the expensive football program remains.
Yes, the old "Supply and Demand" curve is definitely in play.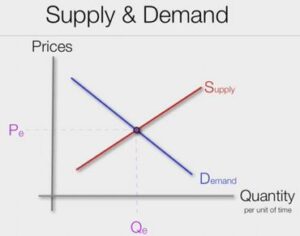 With less interest in the football program, ticket prices must be discounted to (hopefully) generate renewed fan interest in attending the games.   Less stadium revenue means less money available to pay for a top name head coach and his expensive coaching staff.
On Monday, SEC member Mississippi State has jettisoned its rookie head football coach, Zach Arnett, after just ten games into his first season.  The athletic director recognized the proverbial handwriting on the wall as fewer fans attended recent MSU home games.  This lost revenue from ticket sales, in-stadium concessions, and parking generally results in the coach taking the blame.
Thought for the day – Have you noticed how few athletic directors get fired over making the decision to hire that same overpaid head football coach and his expensive contract?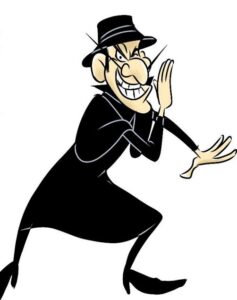 Me, either.
When a head coach like Michigan's Jim Harbaugh isn't even on the field but the team wins anyway, it seems that the value of the head football coach should start to be questioned.
Is Michigan really getting $8+ million worth of value from this one particular leader?
Most of the highest paid college football coaches have a lengthy resume of success to show potential employers.  Whether it is Alabama's Nick Saban ($11.4 million), LSU's Brian Kelly ($9.5 million) or other top coaching names, their coaching resume is very similar.  It shows a career with several jobs of increasing responsibilities and successful outcomes.
It's really not very different from an average person trying to score a promotion from your current employer or a new job at another company.   A track record of success on the job will help determine your negotiating power.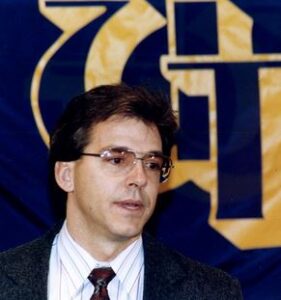 Nick Saban went from an assistant coach at several stops prior to getting the head coaching job at Toledo (1 year), Michigan State (5), LSU (5), and now at Alabama (17th year).  Brian Kelly's road to the top went through Michigan D-II school Grand Valley State (13 seasons), Western Michigan (3), Cincinnati (4), and Notre Dame (11 seasons) prior to arriving in Baton Rouge at LSU two years ago.
For those elite job openings, having a resume filled with prior success is mandatory to be considered for the top spot.
Though some head coaches seem to relish having the top job more than others, there are a number of moving parts and odd responsibilities which go with the top football position.
In addition to being responsible for the entire football program, the best head coaches still remain teachers of the game and active along the sidelines on game day.  They have to help recruit (win some and lose some) top high school and transfer players for the program.  They must face the media on a regular basis, cooperate with the school administration, shake hands with all of those wealthy athletic donors, and be the face of the school's football program on a 24/7 basis.
Most FBS head coaches are some of the best known people in their state and region.  Good luck trying to avoid being seen on the golf course or at the local pub afterwards.  Your privacy just disappeared.
Is that really worth $8-11 million per year in 2023?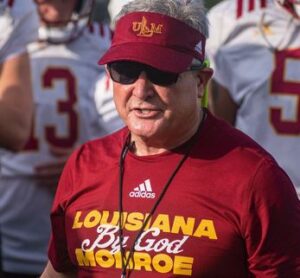 The market sets the current price for head coaches.  That's why UL-Monroe is paying Terry Bowden "only" $435,000 this season while Nick Saban banks more than $11 million in 2023.
Once Terry Bowden (or any future UL-Monroe coach) consistently begins to fill 30,000 seat Malone Stadium on most Saturdays in Monroe, Louisiana, the pay for the Warhawks head football coach will zoom upward, too.
The market demand for a successful head football coach leads to higher pay but also a shorter fuse at the next destination.
Caveat emptor!  Just ask Texas A&M…well, maybe not for a little while.