Podcast: Play in new window | Download
Subscribe: RSS
Fans of the NBA's Boston Celtics are starting to feel like they are watching a movie involving Dr. Jekyll and Mr. Hyde.  They never know which basketball team is going to show up.  Heck, the coach and the players don't seem to have a handle on it, either.
The 1886 novel by Robert Louis Stevenson describes the strange tale of the good Dr. Henry Jekyll and his evil alter-ego, Mr. Edward Hyde.
This year's Boston Celtics seem to be following a similar script during the NBA playoffs.  Just when you think the favored Celtics are going to win, they lose.  When you think this team is heading to a summer vacation, they have posted a 4-0 record in playoff elimination games thus far in the post-season.  They will get a chance to go 5-0 on Saturday night in Miami.
For those of us old enough to remember the TV game show "To Tell the Truth", will the real Boston Celtics please stand up?
The NBA Eastern Division #2 seed Boston Celtics have been on the verge of elimination in two consecutive playoff series after coming in as the favored team.
Against East #3 seed Philadelphia, the Celtics were down 3-2 and had to rally in the final quarter in Philly to grab the win.  In the deciding Game 7, the C's blasted Philly 112-88 and advanced to the Eastern Conference finals to play the surprising #8 seeded Miami Heat.
No one could have expected what happened in the first three games of the Eastern Conference finals.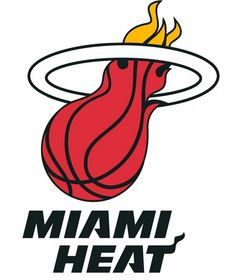 The Miami Heat shocked Boston Garden fans by taking Games 1 and 2 in Beantown with relatively easy wins against the heavily favored Celtics.  Game 3 in Miami saw the Heat burn the Celtics once again to grab what is considered to be an insurmountable a 3-0 Eastern Finals lead.
This is where I am required to say that no NBA team has ever come back to win a playoff series when trailing by a 3-0 margin.  The current streak is 0-150.  Miami Heat fans were already looking ahead to an NBA Finals match-up with the Western champion Denver Nuggets.
In TNT's postgame show after Game 3, Charles Barkley looked directly in the television camera.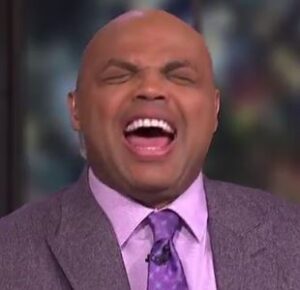 He told his grandchild that "Grandpa Charley" would be coming to visit soon – right after Game 4.  Shaquille O'Neal and Kenny Smith laughed but didn't offer much a dissenting opinion, either.
Hey, the streak is 0-150!  According to the odds makers, Miami still had a 92.3% chance of winning this series.
On Tuesday night's Game 4 in Miami, the suddenly-refocused Boston Celtics finally played up to their capabilities in the second half to take a 116-99 win.  Still leading the series 3-1, Miami was now given a solid 73% chance of winning the series.
Thursday night, the series returned to Boston for Game 5.  Despite having one of the loudest home court advantages in the NBA, the Celtics were just 4-5 at home during the 2023 playoffs.  Miami had another chance to end this series.
Once again, the Celtics responded with their backs to the wall.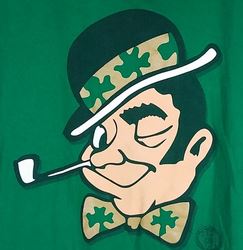 Immediately from the opening tip-off, the Boston Celtics rewarded their loud and loyal home crowd with a dominating 110-97 win.  Boston led by as much as 24 points as they cut Miami's series lead to 3-2.
Las Vegas casinos are still giving Miami a 55% chance of winning one of the two remaining games.  That isn't exactly a big vote of confidence.
Miami's star guard Jimmy Butler (who scored a meager 14 points in Thursday's embarrassing loss) boldly told reporters after the game, "We are going to win the next game."
Miami's next opportunity will come at home on Saturday night at 7:30PM Central on TNT.
The Miami home crowd for Game 6 this weekend will be every bit as loud as Boston Garden was on Thursday night.
However, Miami is now feeling (pardon my pun) the heat of possibly becoming the first team in NBA history to blow a 3-0 playoff advantage.   Though Miami won the first two games in this series in Boston, they do not want to return to try for a third victory in a tense Game 7 environment.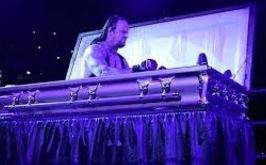 Whether they want to admit it or not, everyone in Miami feels the pressure.  The Boston Celtics should not pat themselves on the back yet, either.  They still have to win on Saturday night or go home.
Pressure can do funny things to a basketball team.  Game 6 may turn out to be an extraordinary battle or one team could lay a giant egg Saturday night.
If Boston should get the win to force a Game 7 back in the "Gah-den" Monday, the Celtics shouldn't get too giddy about their chances to become the first team to rally from a 0-3 deficit.
There have been just three other teams which rallied to make it to a Game 7.  They all lost.  However, those other teams played Game 7 on the road.  Boston would be playing at home.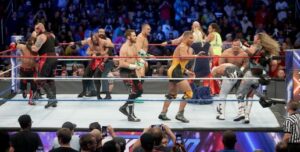 Miami really needs to win Game 6 at home on Saturday night and avoid putting themselves into a winner-take-all Battle Royale Game 7 in Boston on Monday night.
What have been some of the big factors in this interesting NBA series?
Defense – The Celtics finally figured out that they had to stop Miami from getting so many points from wide-open shots in this series. The Miami Heat usually play a methodical game with a lot of passing in search of the open man.  Boston gave up an average of 121 points to Miami in the first three games.  Miami was hitting a lot of shots, but most of them were wide open.  The Celtics have allowed just 98 points in their two wins this week.  Watch the scoreboard on Saturday.  First team to 100 will probably win!
15 or more Turnovers leads to Doom – In Games 1, 2, and 3, Boston turned the ball over 15 times and lost each game. In Game 4, it was Miami turning the ball over 15 times in Games 4 and then 16 times in Game 5.  The Heat lost both of those games.  Watch the turnover battle in Game 6.  The trend is your friend.
Three Point Shooting Contest – As Charles Barkley said Thursday night, it is a lot easier to play good defense when your shots are falling on the offensive side of the court. Boston converted 16 of 39 long distance shots Thursday while Miami made just 9 of their 23 of their 3-point attempts.  Both teams seem to lose their defensive intensity in the games when their outside shots have not been falling.
Miami's Walking Wounded – The Heat built a 3-0 lead in this series without two of their regular players available. Guards Gabe Vincent (ankle) and Tyler Herro (hand) may see action in Saturday night's Game 6.  Guard Victor Oladipo had knee surgery in April and is out for this series.  If either Vincent or Herro is able to play on Saturday in Miami, the Heat may get a valuable offensive boost.
Good Jaylen Brown or Bad Jaylen Brown? The Boston Celtics All-Star guard had been mired in a 3-point shooting slump (12%) during the first four games of this series.  He was turnover prone with sloppy ball handling in the Celtics' three losses.  In Game 5, Jaylen Brown went 3-5 from long distance, finished with 21 points and, importantly, had only one turnover for the game.   Which Jaylen Brown shows up on Saturday night?
With Game 6 in Miami coming this weekend, the Boston Celtics will feel a wall of noise and take on a very high energy Miami Heat basketball team.  If the Celtics find a way to win Game 6 on Saturday, we will be treated to a very rare type of Game 7 this Monday night in Boston.
And IF this series goes back to Boston for a Game 7, you can be sure that the TNT announcers will let you know (frequently) about the 2004 Boston Red Sox.  They came back from an 0-3 deficit against the New York Yankees to win baseball's American League championship.   The Red Sox went on to the win the World Series.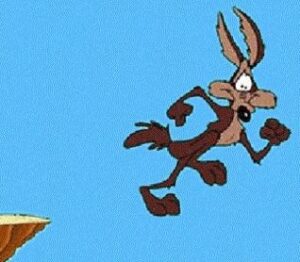 In Game 6 on Saturday, the heat (or is it Heat?) is on!