Podcast: Play in new window | Download
Subscribe: RSS
Let's start with the obvious.
The only party who really wants Thursday night football to succeed is the ownership group in the NFL.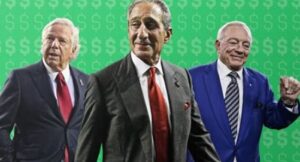 There is no evidence that the National Football League is actually growing interest in the game by playing on Thursday nights.
The majority of football fans side with the players on this issue.  Football is a collision sport which requires adequate rest and preparation for the next game.  Blocking and tackling at high speeds in the NFL takes a huge toll on the players' bodies.
As fans, we want our favorite team's players to remain healthy and on the field every week, if possible.
A Thursday night football game gives both teams just three days to rest, implement a new game plan, and, for one of the two teams, travel to play in another city.   This short week of preparation for any football team – whether high school, college, or professional – likely means a sloppier game with a higher chance of players being injured.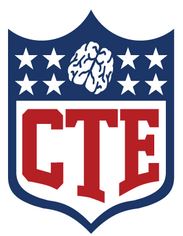 The 32 NFL franchise owners know that.  They are not dumb.  They are just incredibly greedy.
If the NFL owners were not earning incremental profits by playing games on Thursday night, there is no way that the league would put its players (a very valuable product) in greater danger.
First, let's cover the history and financial aspects of why we even have Thursday Night NFL football.
The NFL initially televised two football games every Sunday from 12 Noon until 7PM Central time.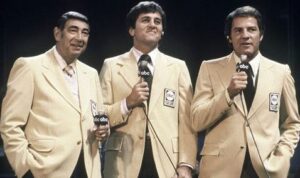 Beginning in 1970, the NFL's first Monday Night Football game was introduced on ABC.  It was an instant hit.  It has remained a lucrative cash cow for the owners even after moving the game to ABC's wholly owned cable television ESPN beginning in 2006.
In the mid-1980's, ESPN negotiated with the NFL to air a Sunday Night Football game every week in prime time.  In 1990, ESPN and Turner's TNT began splitting the Sunday Night Football package every season.  In 1998, ESPN paid dearly to gain control of entire Sunday Night Football slate of games.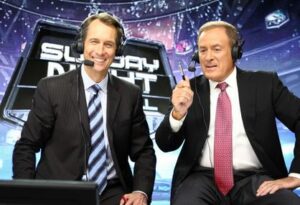 In 2006, NBC was awarded the exclusive rights to Sunday Night Football (after ESPN took over the NFL Monday Night Football franchise).
The NFL's revenue skyrocketed by expanding to four exclusive games per week (two on Sunday afternoon, one on Sunday night, and another on Monday night).
That brings us to Thursday.  Could the NFL ring the cash register a fifth time every week?
You betcha!
The National Football League began playing on Thursday nights in November, 2006 with Kansas City hosting the Denver Broncos.   The games aired on the relatively obscure NFL Network (owned, of course, by the NFL).
Beginning in 2012, the NFL expanded the Thursday night package to 13 games and kept the games on its wholly owned NFL Network.
In recent years, the NFL's Thursday Night games were expanded and placed on the schedule for the entire season.  Teams could plan ahead and get ready when their week arrived for their annual Thursday night-mare game.
Beginning last season in 2022, the NFL embarked on a massive $105 billion deal with Amazon Prime Video for Thursday night NFL games through 2033.   That works out to a cool $955 million per season.  With 17 weeks of NFL Thursday night games every year, Amazon is paying $56 million PER GAME for another ten years.
During its first season of broadcasting NFL Thursday Night games, Amazon Prime posted a 40% viewership loss from 2021.  Fox and the NFL Network previously carried the games.
Amazon Prime Video proudly said that their first year of providing NFL games to its streaming online audience in 2022 brought younger demographics for advertisers.  The Amazon viewer was seven years younger (47) than the average NFL television viewer at 54.
So what?
The harsh reality is that Amazon Prime Video expected far more than 10 million viewers per Thursday night game in 2022.  They are likely feeling a bit of buyer's remorse for overspending on this long-term NFL package and losing millions of dollars in Year 1.  They have ten more years to go.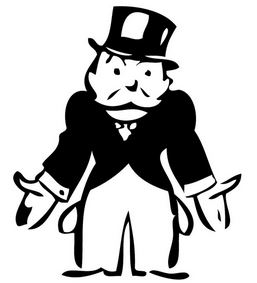 The NFL gave Amazon Prime Video a full slate of Thursday Night games last season.  Many of those games were bad match-ups, but nearly all of the games featured tired, beat-up players who had just played on the Sunday before.  Most Thursday night games have felt like you were watching preseason contests as teams operated on limited game plans with fewer days to prepare.
The NFL has no worries about Amazon being able to foot the annual bill for the next ten years.
The football league is most concerned about the negative press which Amazon Prime Video was receiving after losing millions in their first year of doing business with the NFL.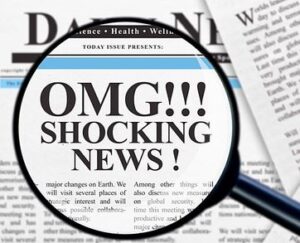 The National Football League franchise owners want Amazon to become much happier with their TV deal.  It doesn't look good if any of the NFL's television partners is losing money on their current NFL television deal.  The objective of the NFL is to continue raising the value of those TV contracts while increasing the value of the league's football franchises.
This week, the great and powerful Oz (the NFL) has just tossed a benevolent bone to help make Amazon feel a bit happier.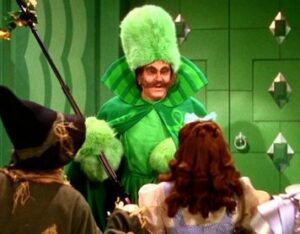 The NFL's 32 franchise owners devised a plan to help draw more viewers to Amazon's Thursday Night games toward the end of each football season.  A majority 24 of the 32 NFL owners voted to allow the league to shift certain games from Sunday to Thursday night for weeks 13, 14, 15, 16, and 17.
Perhaps we should thank the NFL owners in Pittsburgh, Chicago, Cincinnati, Detroit, Green Bay, Las Vegas, and New York (both the Jets and Giants) for voting against this change.
These are the games which may or may not be moved in Weeks 13-17 this season:
Week 13 – Seattle Seahawks at Dallas Cowboys
Week 14 – New England Patriots at Pittsburgh Steelers
Week 15 – Los Angeles Chargers at Las Vegas Raiders
Week 16 – New Orleans Saints at Los Angeles Rams
Week 17 – New York Jets at Cleveland Browns
According to the NFL's ruling this week, the league must declare any Thursday night game change no later than 28 days in advance.  Teams can only be "flexed" to Thursday night one time per season.  No team will play more than two Thursday games in a season with only one of them as a road game.  A maximum of two games can be "flexed" each year during Weeks 13-17.
As I reviewed the five Thursday night games on this fall's NFL schedule, there is a nearly zero chance of the league moving the Week 13 and 14 games being played in Dallas and Pittsburgh.  The Cowboys and Steelers are two of the most popular teams with NFL fans.
The Chargers vs. Raiders game in Week 15 is a long-time divisional rivalry game.  Unless one or both of those teams is out of playoff contention, it is likely to stay on the schedule, too.
The Week 16 game (Saints at Rams) might be on the chopping block if the Rams stink once again this year.
Finally, moving the Week 17 game (Jets at Browns) will hinge on whether Aaron Rodgers and the J-E-T-S have any shot at the playoffs.  This game seems to be the most likely candidate for a Thursday night switcheroo.
If you hold a ticket to one of those five games, there is a chance that the NFL might pull the rug out from under your plans on four weeks' notice.  What if you had already purchased airfare and a hotel room to attend one of those games?
The NFL doesn't care about the fans.  It IS all about money for the 32 franchise owners in the National Football League.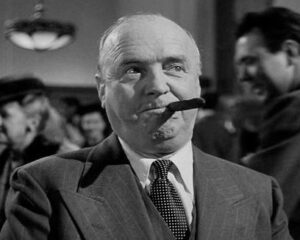 Remember, weeks 13, 14, 15, 16, and 17 are played during the Christmas holiday shopping season.  Advertisers are willing to shell-out top dollar to attract a massive audience looking to spend money on holiday gifts.
The NFL Santa Claus Cabal has just promised to reach into its sack of weekly television games and hand one or two nice late-season presents to Amazon Prime Video!
If Amazon believes that any of the last five games on the Thursday night schedule looks like a lump of coal by the end of October, they can ask Jolly St. Goodell to swap one or two different games for the holiday season.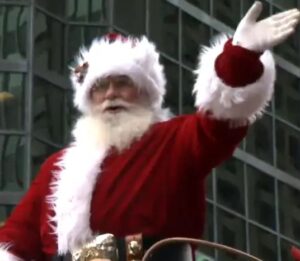 Ho-Ho-Ho, indeed!
In case you don't follow business news closely, the major internet streaming television providers (like Amazon Prime Video) have been reporting large financial losses each quarter in the past year.  This comes even as a record number of television viewers are watching online as millions cut the cord with cable TV providers.
The costs of producing and acquiring the programming for streaming services at Disney, Netflix, Amazon Prime Video, Peacock and other larger companies is sky high.  Disney recently reported massive financial losses in its streaming business (billion$) and took a very significant accounting write-down.
The streaming television business is not a profitable venture for most competitors today.  Some stock market analysts predict a wave of consolidations may be coming soon in that business.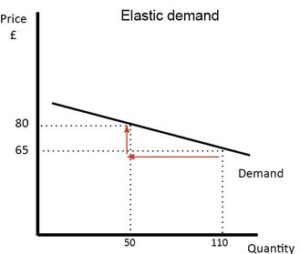 Despite the negative financial news, the NFL recently cut a one-time deal with Peacock (NBC's streaming service) for $110 million for the rights to carry one single NFL Wild-Card week game this season.  That is twice as much as Amazon is paying per game for Thursday night match-ups.
The NFL views each of the major internet-based television providers as possible future partners.  They continue to hedge their bets by spreading out television rights to as many companies as possible.
The NFL loves to see competition for the right to bid on its TV packages of football games.
However, NFL despises any competition for its football product.  That is why the XFL and USFL have almost no chance of long-term survival without the NFL's involvement to make spring football part of a developmental minor league.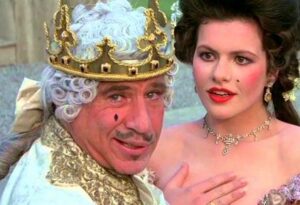 At least for the time being, it's still good to be the king.