Podcast: Play in new window | Download
Subscribe: RSS
Within the next week, the Sunbelt Conference has a very difficult decision to make.  The conference is expected to publish its 2022 football schedule soon which might draw a legal response from a wounded competitor in Conference USA.
The Sunbelt Conference has recently added three prestigious universities away from Conference USA by no later than July 1, 2023.  The new teams will help to build-out the conference to 14 football playing members.  By doing so, the Sunbelt has smartly devised a more fan-friendly geographic configuration along with a superior television package than Conference USA has to offer.
Conference USA will lose three member schools (Marshall University, Southern Mississippi, and Old Dominion) to the expanding Sunbelt Conference.  In addition, six other C-USA members (UAB, Charlotte, Florida Atlantic, North Texas, Rice, and UTSA) have announced their intentions to vamoose and join the American Athletic Conference (AAC) at some point soon, too.
With 14 member schools right now, the current C-USA roster will dwindle to just five holdovers in Louisiana Tech, UTEP, Middle Tennessee, Florida International, and Western Kentucky.
To say that Conference USA isn't happy right now would be a gross understatement.
Let's now examine how this happened.
For decades, the so-called Power 5 Conferences (SEC, Big Ten, ACC, Big 12, and Pac-12) have dominated the television media.  Though some universities (such as the University of Houston and Memphis, for example) have tried for years to gain admittance into one of those leagues, they were blocked and forced to form their own mid-level alliances and conferences.
Conference USA's football members have been around since 1996.  The Sunbelt Conference started adding football for member schools beginning in 2001, while the current version of the American Athletic Conference (AAC) began football operations in 2013.
The initial idea for Conference USA was to group colleges located in larger metropolitan areas (New Orleans, Houston, San Antonio, and Miami, for example) in an effort to secure a financially attractive cable television package.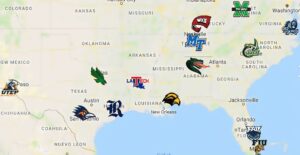 Alas, these same cities within the conference were rather far flung geographically.  This made for higher than expected travel costs for the athletics programs and limited opportunities for fans to travel to some of the more distant conference destinations.
Meanwhile, the earlier years of the Sunbelt Conference saw the league take-on members which were outside of their primary geographic southern footprint.  Former conference members included the University of Idaho, Utah State, and New Mexico State.  In recent years, though, the Sunbelt's membership has realigned with most schools located along or near the I-10 and I-20 southern corridors.   Differently from C-USA, most of the Sunbelt Conference teams are located in cities which are outside of the Top 50 US television markets.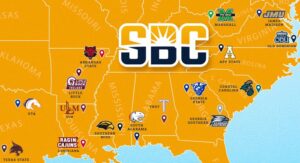 With regard to the recent developments seeing the exit of three Conference USA teams into an expanded Sunbelt Conference, the two "T" words – television and travel – became the primary reason why these schools have chosen to make the move.
In early November, 2021, Marshall University held a gathering to announce moving from Conference USA to the Sunbelt Conference effective no later than June 30, 2023.  During this half-hour live-streamed event, Marshall University's academic and athletics departments were quite excited about making the move to the Sunbelt Conference.
After watching the entire press conference, a few things really stood out.
It was hinted that the new Sunbelt Conference will be dividing into an Eastern and Western alignment as part of the expansion to 14 teams.  With Marshall being one of the northern-most schools, the Thundering Herd athletics department will save money on travel expenses and the amount of time which the school's student athletes spend on the bus going to and from athletic events.  Plus, the fans of the university will soon be within much closer driving distance for many of the team's road games.  Rivalries will be built.
Marshall University is also equally pumped-up about their move into the Sunbelt Conference another "four letter word" reason.  The word is ESPN.
The Sunbelt Conference has a television contract with the ESPN family of networks through 2031.  Even if a Marshall game isn't seen on ESPN's traditional cable networks, it will be shown via the ESPN+ internet app.  According to one source, each Sunbelt school is expected to earn a minimum of $500,000 annually in this arrangement.
Conference USA's football television agreement is with the CBS Sports Network.   Beginning with 2018, the league inked a five-year deal (through 2023) with CBS Sports Network to serve as its primary broadcast partner.  According to the same report, C-USA schools receive between $400,000 and $500,000 annually.
Unfortunately, the CBS Sports Network has a rather limited availability in many cities as several cable network providers do not offer the service.  College sports fans want the opportunity to see their favorite schools play on television, so the CBS Sports Network package has been a huge disappointment for many C-USA sports enthusiasts.
In addition to the Sunbelt Conference adding three former C-USA teams (Marshall, Old Dominion, and Southern Miss), the league is adding a 14th member institution with James Madison University in Harrisonburg, Virginia.   The school has 22,000 students and is beginning play at the NCAA's FBS level soon.  The Dukes have been a longtime member of the Colonial Athletic Association (CAA) in the NCAA's smaller division FCS level and will become a Sunbelt regional rival for both Old Dominion and Marshall University soon.
Once JMU announced their decision to enter the Sunbelt Conference, the CAA exercised its contractual right to deny James Madison from competing in Colonial conference championships effective immediately.  Though the JMU athletes may continue to compete, the sports teams will be ineligible to participate in conference championship tournaments.
As you can already see, there isn't a lot of love lost between the three Conference USA defectors and the Sunbelt Conference or with the new Sunbelt entry (James Madison) and its former home in the Colonial.
Now, let's increase the heat a little bit more.
As Marshall, ODU, and Southern Miss announced their departure from Conference USA, they stated that they intended to join the Sunbelt Conference by no later than June 30, 2023.
A few weeks ago, the three schools sent additional notification to C-USA that they are now desiring to end their relationship a year sooner by the end of June, 2022 (this summer).
Reports indicate that such an early exit might cost each school $1.5 million for two years ($3 million total) assuming that Conference USA is willing to cut them loose to join the Sunbelt beginning with this fall's football season.
In response, Conference USA effectively said, "Fine. We'll See you in court!"
In a statement released last week, "Conference USA intends to conduct the 2022-23 athletic year with the full 14 institution membership intact.  The C-USA Board of Directors will exhaust all necessary legal actions to ensure all members meet their contractual obligations as defined by and agreed to in the Conference USA Bylaws."
Uh-oh.  This is now getting serious.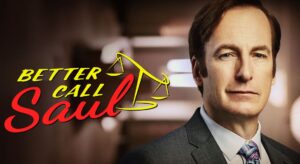 Can't you just sense the attorneys starting to salivate at the thought of some significant billable hours coming soon?
Ignoring the request of the three departing schools, Conference USA recently published its 2022 football schedule which includes all of these rascally escapees in the mix.
Take that, Sunbelt!
In the meantime, the Sunbelt Conference must now decide whether they want to include their new member schools on their own 2022 fall football schedule which is expected to be released on or around March 1.  If the Sunbelt includes the three fugitives from C-USA, the conference will no doubt become entangled in this burgeoning legal saga soon, too.
So much drama, so little time!
Here is a good idea for all parties to consider (free of charge!).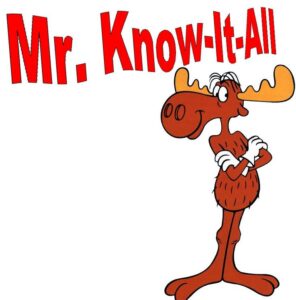 For the new Sunbelt Conference entrants, contact your new pals at ESPN and include them on your side of the negotiating table.  It will be a solid reminder to Conference USA that their own television future (after their current deal expires with CBS Sports in 2023) might hang in the balance if the parties don't try to negotiate a fair and workable solution to this issue quickly.
Then, the schools should offer to pay whatever Conference USA is contractually due under its current agreement and, perhaps, offer a reasonable financial sweetener (Yes, I'm talking to you, ESPN!) to resolve this impasse amicably within the next thirty days.  If that time elapses, take the sweetener off the table and dig in your heels.
The only winner in the game which follows will be your attorneys.
Money talks.  Right now, Conference USA might be willing to take the money and run.