Podcast: Play in new window | Download
Subscribe: RSS
The third largest city in Louisiana has been without a college football team since before World War II.  That is going to change for the city of Shreveport beginning this Saturday afternoon.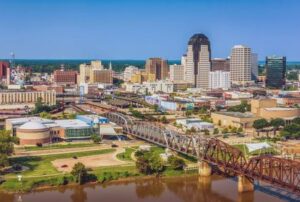 At the end of the 2022 college football season, New Orleans' Tulane Green Wave finished the year ranked #9.  The LSU Tigers of Baton Rouge rolled to a #16 final AP ranking last year.
As the 2023 football season begins soon, the oddsmakers believe that LSU may be good enough to compete for the national championship.  Tulane lost several key players from last year's 12-2 team, but the Greenies will not be underestimated after taking down USC in last year's thrilling Cotton Bowl game.
Up north in Shreveport, a two-year work in progress is about to be unveiled this Saturday at 5PM in Jackson, Mississippi.
Centenary College will hit I-20 East to play an exhibition football game against Millsaps College.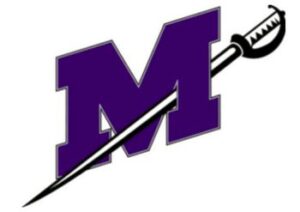 The Majors (who, like Centenary, have a long history of being affiliated with the United Methodist Church) started playing college football about one hundred years ago in the early 1920's.
Then again, so did Centenary!
A brief history of Centenary College football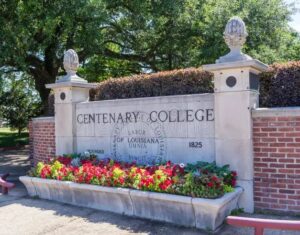 In the early 1920's, Centenary's football team was nicknamed the "Ironsides" (the ship – not the TV character played by Raymond Burr).  The team was considered to be as tough as their steely nickname.
Centenary College football rose to prominence after the school signed Coach Bo McMillin back in 1922.  With his arrival in Shreveport, a future Hall-of-Fame defensive tackle from Missouri named Robert "Cal" Hubbard came to Centenary along with him.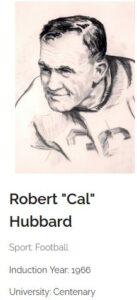 Cal Hubbard was considered a giant football player a century ago.  He stood 6'3" and weighed a stout 225 pounds.  Hubbard became a one-man wrecking crew on defense for Centenary in the early 1920's.  He became the school's first All-American athlete.  Centenary lost just one football game per season during his years at the Shreveport school.
Hubbard went on to play in the NFL for the New York Giants and Green Bay Packers.  NFL quarterback legend Red Grange said that Cal Hubbard was "the greatest tackle I ever played against—or got clobbered by."
To make additional money (most pro athletes had to work side jobs to make ends meet), the big man became a professional umpire for Major League Baseball during the off-seasons.  Hubbard continued to call balls and strikes in the major leagues for several years after his retirement from pro football.
Centenary's Cal Hubbard remains the only person to have been inducted into both the Pro Football Hall-of-Fame in Canton, Ohio and the Cooperstown, New York Baseball Hall-of-Fame.
After the end of the 1941 college football season, Centenary College ended its football program as the country geared-up for World War II.  The school's football program has remained nearly dormant since the early 1940's.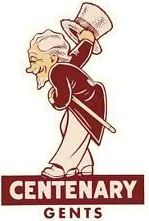 The school's nickname was later changed, too.  Centenary College athletic teams are now known by the much more genteel moniker of Gentlemen and Ladies.
It's 2023, and Centenary football is back!
Nearly two years ago in late 2021, Centenary College surprised the locals in football crazy North Louisiana by announcing that this small private liberal arts school was bringing back football by no later than 2024.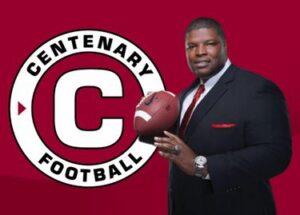 A former Shreveport high school legend and LSU defensive lineman, Byron Dawkins, was selected to become Centenary's new head football coach.  Now in his early 40's, Coach Dawkins' reputation will be a magnet for Centenary to recruit talented local high school football players from North Louisiana and East Texas who aren't offered scholarships to play for the larger college football programs.
The closest large division (FBS) schools near Shreveport are Louisiana Tech University (70 miles) and UL-Monroe (100 miles) – both located to the east of Shreveport.   LSU is 240 miles to the south in Baton Rouge.
At the next lower division of college football (FCS), Grambling State University and Northwestern State University are both about one hour's drive from Shreveport, too.
There is another four-year university in Shreveport.   Though LSU-Shreveport has a limited sports program, the Pilots do not participate in college football.  The public school's athletics budget remains quite limited.
That leaves the football field wide open for Centenary.  But can this small private school pull it off?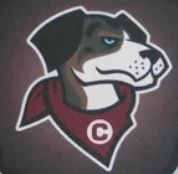 Centenary College is currently a part of the NCAA's Division III.  It is a member of the Southern Collegiate Athletic Conference.  The SCAC (which is currently comprised of all privately funded colleges) is expecting to field at least eight football-playing schools by 2024.  The conference believes that the NCAA will grant its champion an automatic spot in the 32-team D-III national playoffs by no later than 2026.
Prior to playing for keeps in 2024, though, Centenary College has scheduled a series of eleven friendly encounters (scrimmage games) this fall with some of their future competitors or their junior varsity teams.
Game #1 will occur this Saturday afternoon at 5PM in Jackson, Mississippi as the Gents play an exhibition football game against Millsaps College.
Why is Centenary returning to football now?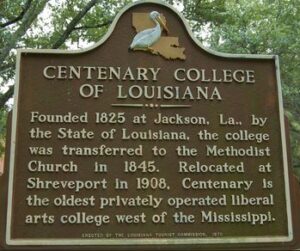 Centenary's enrollment has been in a slow decline over the past few decades.  Today, less than 600 full-time students reside on the Shreveport campus.  Statistics also confirm that Centenary could use more men on campus, too.  The women outnumber the men by a 55/45 statistical advantage.
The school's long-term strategic plan document wants to reverse trends at Centenary by attempting some new ideas to fuel enrollment growth.  Adding a football program (albeit an expensive proposition) is one avenue to, perhaps, help achieve that goal.
Beginning this fall, Centenary's male students will grow by 70 in number.  Among the brand new 2023 football team are 16 players from Shreveport and Bossier City.  About 80% of the incoming new football players hail from Louisiana high schools.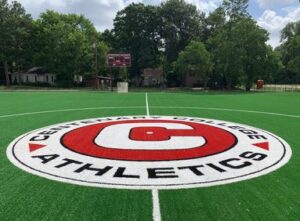 Centenary has been spending significant dollars to upgrade its current soccer field (Mayo Field) in order to accommodate college football.  This summer, construction on a new practice field and athletics office began on the campus.
Seating for college football games at Centenary College will be tight for the short-term.  The school is surrounded by an older residential neighborhood which could make future expansion more costly.  A higher capacity football stadium with seating for up to 10,000 fans (Lee Hedges Stadium) is located just a few miles from the campus and is usually available on Saturdays.
Sounds great!  But, how is this all of this going to be paid for?
Ahh, yes!  The costs will be substantial – especially for such a relatively small private college.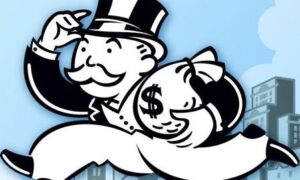 According to an early report, school donors initially bankrolled the football program with gifts totaling $1.25 million.  That money helped to hire a new coach and assistants, purchase necessary equipment, and get things rolling.
However, the annual costs associated with maintaining a college football program will dwarf all other sports at the school.  With approximately 70 players on the football roster, Centenary will incur significant costs every year to pay expenses.
According to the school website, Centenary College tuition is now $40,000 per year.  Students electing to stay on campus will need to pay an extra $7,600 for their on-campus housing and another $6,750 to cover their meal plan.
That's a cool $55,000 per football player.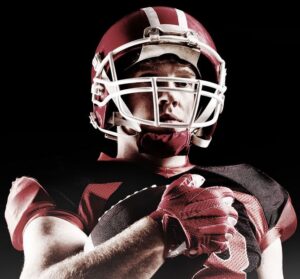 When multiplied by the 70 football players, incremental annual cost of nearly $4 million could be needed to cover costs for the players to attend class and stay on campus during the academic year at Centenary College.
A noteworthy consideration is that the NCAA's Division III stipulates that student-athletes may not receive direct athletic scholarship money from participating colleges.
Centenary's website notes that the school generously provides 100% of degree-seeking students with some level of merit-based financial aid.  Most of the families of these new football players' families will require a significant amount of financial aid from the school.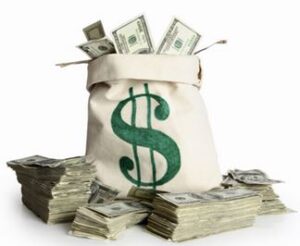 That means that the alumni and friends of Centenary College are being asked to step-up and provide a greater level of financial support.  The school will need the money to launch this new football program and, hopefully, rekindle growth in Centenary's enrollment once again.
This seems to be a very ambitious and risky (but quite creative) undertaking.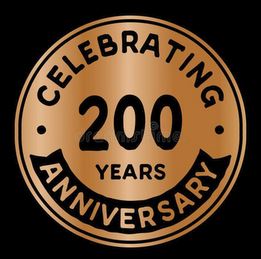 The return of football at Centenary College does not exactly signal a fourth and long situation for the school.  However, they are clearly hoping that the new football program will complete a form of "Hail Mary" to give a much needed boost to Centenary's enrollment beyond its planned bicentennial celebration year of 2025.