Podcast: Play in new window | Download
Subscribe: RSS
Former Indianapolis Colts offensive lineman Jeff Saturday will take the reins as the interim head coach of the team for the first time this Sunday in Las Vegas as the Colts travel to play the Raiders.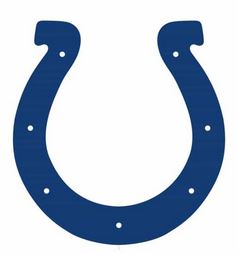 The retired offensive center who snapped the football to Peyton Manning for most of his NFL career will be doing something that millions of American professional football fans would love to do.
Without a single game of experience as a coach of any kind at the professional level, Jeff Saturday will be the interim head coach of an NFL team for the remaining eight games of this season.
The position became available after the Colts fired former head coach Frank Reich this week.  The team was embarrassed 26-3 at the hands of a mediocre 5-4 New England Patriots club on Sunday.  Indianapolis (which has lost three games in a row) was expected to be a playoff contender this season after finishing with a very disappointing 9-8 record last season.   The 2021 Colts lost their final two regular season games (including the season finale at 3-14 Jacksonville) to miss the AFC playoffs.
With high expectations again this season, the team is now just 3-5-1 in 2022 after that ugly loss in New England last week.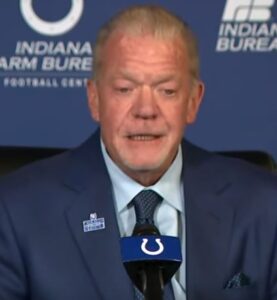 The Colts team owner, Jim Irsay, decided to make an abrupt coaching change after being enraged by the team's terrible showing last week.   Most NFL teams would simply promote one of the team's assistant coaches to take charge for the remainder of the season.
The Colts are going to try something completely different.
As Colts' legend Jeff Saturday takes the reins this weekend, a search for a permanent head coach of the Indianapolis Colts will begin.  The team's temporary head coach fully understands that his job could end in eight games.
By that time, the feeling may be mutual.
Known for his work ethic, Jeff Saturday developed into a very accomplished and popular football player in the NFL.  The six-time Pro Bowl offensive lineman was made a part of the Indianapolis Colts Ring of Honor in 2015.   In college, Jeff Saturday was an All-Academic performer at the University of North Carolina while earning first team All-ACC honors twice on the college football field.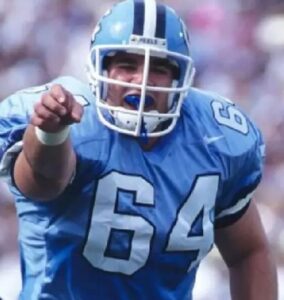 After retiring from professional football ten years ago, Jeff Saturday became an analyst for ESPN.  His personal enthusiasm and communication skills have translated well to television.  He isn't shy about speaking his mind when critiquing NFL teams and their players.
Jeff Saturday isn't just an average retired football player stepping in to this unique position.
As a whole, most NFL offensive linemen are considered to be the smartest players on the team.  They are expected to know where the football is going and who their teammates will be blocking for every play.  O-linemen tend to be a rather cohesive group – which is something the Indianapolis Colts may be sorely lacking.
The owner of the team, Jim Irsay, has maintained a close relationship with Jeff Saturday since the lineman's playing days ended.  Irsay advised the assembled media this week that his Colts still own one of the top four records in the NFL since the year 2000.  He also believes that Jeff Saturday's lack of professional coaching experience will be a plus as he tries to turn this team around with eight games remaining in the season.
Irsay said, "We don't build rockets to go to Mars.  We're not nuclear scientists.   It's a very simple set of jobs we do here.  We cultivate winning cultures.  We cultivate toughness.  We live by our integrity.  And we don't expect anything more than we expect from ourselves."
Apparently, the Colts' team owner believed that the previous head coach, Frank Reich, had been spending too much time utilizing analytics for decision making rather than trusting his own instincts.
Based on his first few days on the job, former offensive lineman Jeff Saturday may, indeed, be the right guy to light a fire under this team.  His enthusiastic "can-do" attitude is quite infectious.  The 47-year old former offensive center believes the Colts must immediately cut costly mistakes on offense while seeking to create more turnover opportunities on the defensive side of the ball.
During his first solo press conference this week, Jeff Saturday was asked why he took this interim job with the Colts.
He replied, "Because I care!  I care about the players.  I care about their families.  This sucks!  I consider Frank (Reich – the former head coach) a friend and a heck of a football coach.  These are my people.  My adult life was forged here!  This organization matters to me.  The people in this community matter to me.  The owner called and said, 'Can you help me?' Yes, I absolutely will help.  And now I'm trying to beat Las Vegas.  That's the focus at this point."
While the national media howls about why Indianapolis is allowing a former player with no prior NFL experience to coach this football team, I think this is a very smart move with little downside and a ton of upside.
First, Saturday is quite loyal to the team's owner and will quickly be able to identify whether the team is full of locker room problems (players with bad attitudes) or is simply not as talented as the owner has been led to believe.
Now let's introduce the true "elephant in the room" in Indianapolis.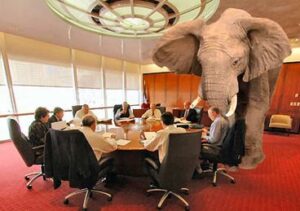 In between the Colts owner and its new temporary head coach is the team's General Manager, Chris Ballard.  The Colts must like Ballard as he was given a new five-year contract extension in 2021.
For the next few months, the GM might want to watch his back.
When you think of quarterbacks for the Indianapolis Colts, you think of Super Bowl Champion Peyton Manning and his talented replacement, Andrew Luck.  Though Luck was very effective for the Colts, the quarterback was frequently injured.  He suddenly retired from football after the 2018 season at the age of 29.
Since Luck's surprising retirement, GM Chris Ballard has struggled to find a long-term replacement at the team's most visible position.  There has been a different quarterback behind center for the Colts for four straight years.
In 2019, it was back-up Jacoby Brissett getting the nod.  Then the Colts brought Chargers aging QB Philip Rivers to town.  In 2020, Rivers led Indy to an 11-5 record, but the team lost in the first round of the AFC playoffs.
Indianapolis then traded a first and third round draft pick to Philadelphia (now 8-0 this season) in order to obtain quarterback Carson Wentz in 2021.  Wentz was a bust with the Colts last year.  After just one season with the team , Carson Wentz was traded to Washington this spring.  The Colts GM failed to obtain any valuable consideration in return.
To replace Wentz at quarterback in 2022, Indianapolis traded its third round draft pick this spring to Atlanta for long time Falcons quarterback, Matt Ryan.  Ryan is 37 years old, carries a $30 million annual salary and has struggled out the gate with the Colts.  After injuring his shoulder a few games ago, Matty Ice was benched recently by the previous head coach, Frank Reich.
For the past two weeks, the Colts have started the team's 2021 sixth-round draft choice from the University of Texas, Sam Ehlinger, at quarterback.  Unfortunately, the team has lost both of those games.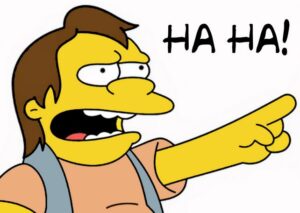 Let's face it.  The Colts General Manager, Chris Ballard, has done a lousy job of selecting quarterback talent.  However, the team's former head coach (Frank Reich) was an NFL quarterback.  He was expected to help coach-up this string of failed quarterbacks, too.
Interim Head Coach Jeff Saturday was a superb offensive lineman.  Most O-linemen would love to see the team run the football early and often.
The Colts feature one of the NFL's most talented running backs in Jonathan Taylor.  The former Wisconsin star ran for a league-leading 1,773 yards in 2021.  This season, Taylor has been injured and has participated in just six of the team's first nine games.
Jonathan Taylor may be able to return to action this week – especially if the Colts' new head coach has anything to do with it!
If the Indianapolis Colts start to play with more enthusiasm, fewer mistakes, and get their running game together (led by a coach whose offensive line skills are legendary), this team might have a chance to resurrect their season.
If that should happen, Jeff Saturday will have a chance to become the team's permanent head coach in 2023.  If not, he might draw the eyes of another NFL team for the same position.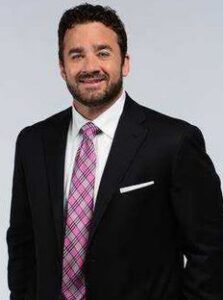 I believe that Jeff Saturday's real job is to provide Colts' owner, Jim Irsay, with an honest assessment of the talent inside the Colts locker room.  Has the team's General Manager done a good enough job of fielding a team capable of winning in the NFL?
If the Indianapolis Colts continue to lose games, the worst case for this experiment is that Indy will secure a higher selection in next spring's NFL draft.   They can always blame their interim head coach!
I think the most likely outcome is that Jeff Saturday is on track to become the Colts' next General Manager rather the team's permanent head coach.
For the next two months of NFL football, it is going to be fun to watch Saturday every Sunday!