Podcast: Play in new window | Download
Subscribe: RSS
A clever hit song in 1975 talked about a guy who received some direct advice on how to move along from a failing relationship.   According to the Paul Simon song, there were "Fifty Ways to Leave Your Lover".
In 2021, disgruntled college football players around the country are reviving that hit song and hiring moving vans in record numbers as they transfer from one school in hopes of achieving greater personal success on the football field next year.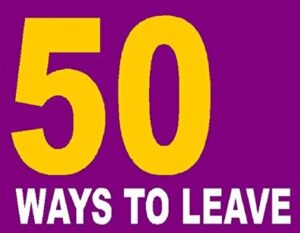 A few years ago, the NCAA began allowing student-athletes (in any sport) the right to transfer to any other school they desired (just like traditional students can).  Prior to 2018, there was an assortment of rules which may have prevented players from transferring to other schools within their conference or making them sit-out for a full year prior to becoming eligible to play sports again.
That isn't the case anymore as the NCAA's transfer portal has become quite popular this season with a surprising number of well-known successful college football players jumping into the transfer availability pool as they search for a new college to play football next season.
With so many players waiving their hands to other schools saying, "Pick me! Pick me!", the moving business should be quite healthy for college athletes over the offseason.  Though the numbers of college football players wanting to transfer changes daily, I am estimating that there over 200 players who are looking for a new school to play football (and, study, of course!).
Some of the high profile players have already cut a deal with another school.  Most of these transfer players are hoping to leave what they perceive to be a bad situation and find a better one.  Though many of these players will get their wish for another chance, others will not.
In the SEC's Western Division alone, the starting quarterbacks this season for LSU (Max Johnson), Auburn (Bo Nix), and Texas A&M (Zach Calzada) have thrown their hat into the NCAA's transfer portal in hopes that they can find another place to play college football which better suits their personal needs.
The obvious question is, "Why would they want to do that?"
Though there is an ever-so-slight chance that the college student-athlete may be seeking an expanded academic program to better fit his future vocational needs, the big reason is that the football player has become concerned that his playing time is going to be diminishing next season.  The next "new and exciting" young high school recruit has been signed and/or a new coach has come to town promising some big changes.
LSU's Max Johnson had earned the starting quarterback near the end of the 2020 season and then kept the job for most of 2021.  The left-hander (son of former NFL quarterback Brad Johnson) did an admirable job this year despite LSU's mediocre 6-6 final record.  An inexperienced and porous offensive line along with a rapidly depleting wide receiver group contributed to LSU's offensive struggles.  Meanwhile, head coach Ed Orgeron was axed in favor of former Notre Dame coach Brian Kelly recently.
Max Johnson still has two seasons of college football eligibility remaining.  His highly-recruited younger brother, Jake, plays tight end and was expected to sign a scholarship at LSU to join his brother.  That isn't happening now.  Apparently, the two brothers are trying to sign as a package deal with another school.
Why not stay at LSU?  Is Max Johnson unhappy about the firing of his former coach or is he now concerned that LSU freshman Garrett Nussmeier (or another incoming high school freshman QB) would be handed the starting job next year under the Tigers' new head coach Brian Kelly?
At Auburn, Bo Nix has been the team's starting quarterback for the past three seasons.   A former 5-star recruit coming out of high school, he was considered one of the top quarterbacks in the nation coming into Auburn.
Why would a guy who has started at Auburn for three seasons want to transfer now?
Last weekend, Nix placed his name in the NCAA's transfer portal.  He posted the following on his social media account:
"I have loved Auburn from the moment I knew Auburn.  All I ever wanted to do was win a championship for Auburn. I can truthfully say I that I've given everything that I have for that goal and have played in so many amazing games because of it."
I just don't get it.  Why would a young man who obviously loves that school so much feel like he needs to leave Auburn now after three years?
Like LSU, Auburn finished the season with a 6-6 record.  Though expectations for Auburn may have been higher this season, nobody figured that the War Eagles would be playing for the SEC Championship, either.   Has the new Auburn coaching staff told him to hit the road, or does the quarterback personally believe that his time as a starter has elapsed?  Why not stay and fight for his job?
In College Station, Texas, the Aggies of Texas A&M expected that highly touted quarterback Haynes King would lead them to victory this season over Alabama.  After King was injured in the first game of the year, it was his back-up, sophomore Zach Calzada, who calmly handled the quarterback position this season including A&M's thrilling 41-38 win over Alabama in October.
Though Texas A&M would finish the year at a disappointing 7-5, Zach Calzada earned the respect of many football fans with his gritty play.  Unfortunately, Calzada recently added his name into the NCAA transfer portal, too.   Why is he leaving?
As those three SEC starting quarterbacks play musical chairs, a former Heisman Trophy hopeful from the University of Oklahoma is now coming into the SEC to play for the University of South Carolina next season.
Oklahoma sophomore quarterback Spencer Rattler was coming off an impressive first year as the starting quarterback for the Sooners in 2020 where he passed for over 3,000 yards and 28 touchdowns.
Another of those so-called 5-star high school athletes, Rattler struggled at times this season.  He was benched midway through the year in favor of another highly-touted quarterback, Caleb Williams.  Spencer Rattler rode the OU bench for the remainder of regular season and was one of the first quarterbacks to raise his hand high to enter this year's NCAA transfer portal.
He is now taking his talents to the SEC's South Carolina Gamecocks.
There is no doubt that some of the football players who are shifting schools during this offseason might be able to help make their new team better.  In the long-run, the overall results will be mixed.  Many of the top name schools will simply reload with more talented high school hopefuls who will either find their way onto the playing field or enter the transfer portal within a year or two after arrival.
Ole Miss head football coach Lane Kiffin thinks these college transfers are rising because of the recently enacted NIL (Name, Image, and Likeness) rules which allow college students to be legally paid by lending their name's perceived marketing value to businesses and social media for promotional purposes.
"I don't think people really say it this way, but let's not make a mistake: We have free agency in college football", said Kiffin. " The kids a lot of times go to where they're going to get paid the most. No one else is saying that, maybe. But the kids say, 'This is what I'm getting here from [name, image and likeness].' "
Coach Kiffin may be right, but I have a hard time believing that any of these higher profile transfer players are going to strike it rich (off the playing field, that is) by pitching products in the home cities of their new universities.
"Hello!  This is your new transfer quarterback Rocky Bricklayer.  Yes, I'm the same guy who used to play quarterback for Bigtime U, but I'm now playing here with dear old State U.  Though we beat your team 55-3 last year when I was playing quarterback for those other guys, I'm now here at good ol' State U. to help us win the championship.  So, come on down to Billy Bob's Used Cars and get your picture taken with me (for just $20 apiece), and we'll talk some football, too (for another $20 per minute)!"
Personally, I think it's more likely that each of these formerly successful college football players probably just saw the hand writing on the wall at their former school.  They desperately want one final chance to show the NFL (or other professional football organizations) that they are deserving of receiving an opportunity to play in the big leagues in another year or two.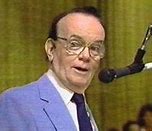 In the meantime, "Come on down!  You're the next contestant…"